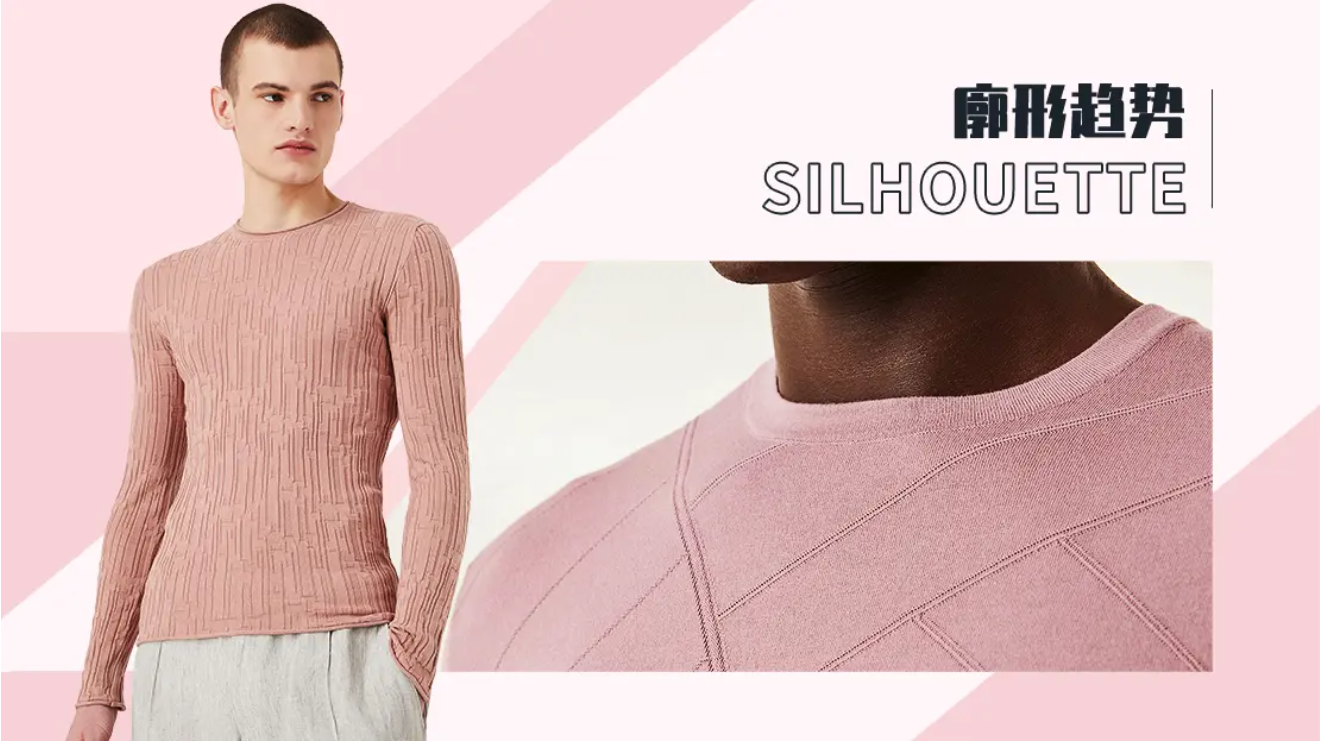 Business knitwear keeps eyes closely on qualities, details, and crafts. Exquisite stitching, geometric shapes, the selection of bright colors, rib details, and classic stripes are the noteworthy points for lightweight pullovers.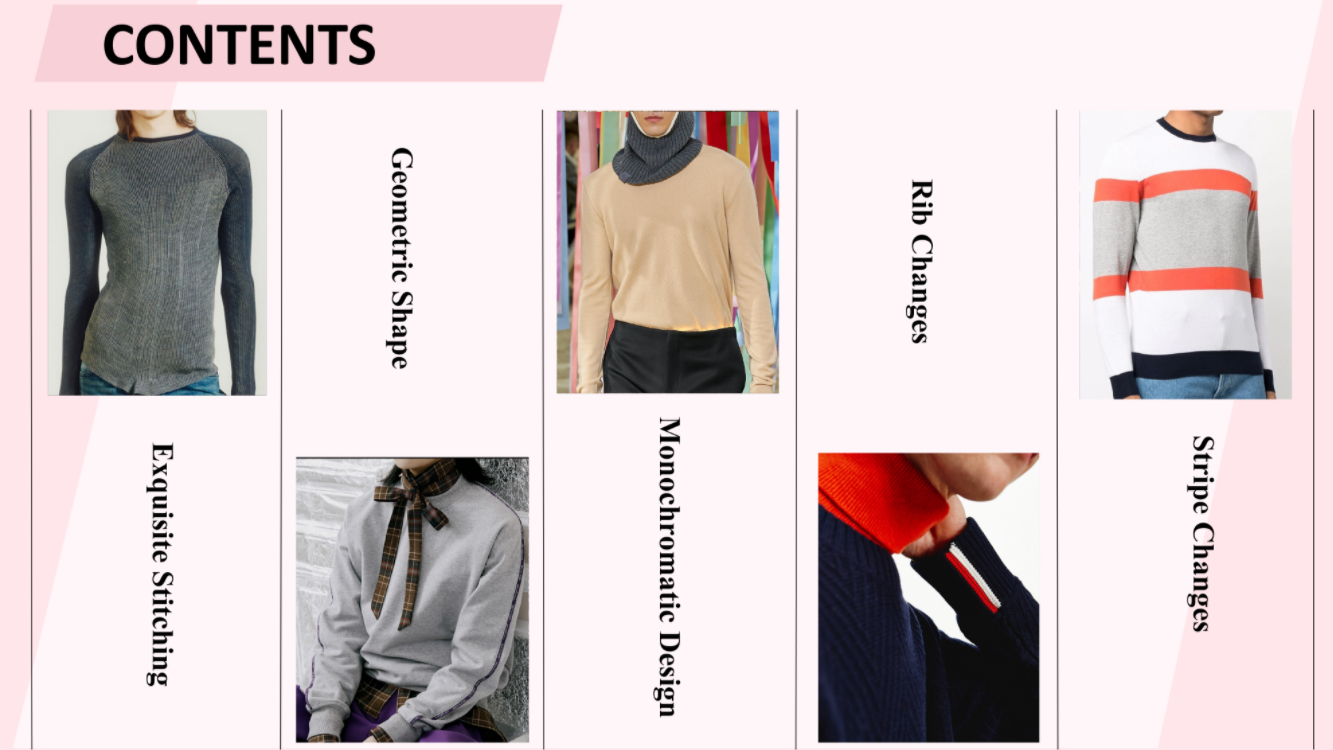 Light pullovers feature understated stitch changes. The fine-gauged stitches in details improve the yarn quality. Tone-on-tone fine-gauged stitches and dense all-over textures are also available. The use of desaturated cold tones is suitable for multiple occasions.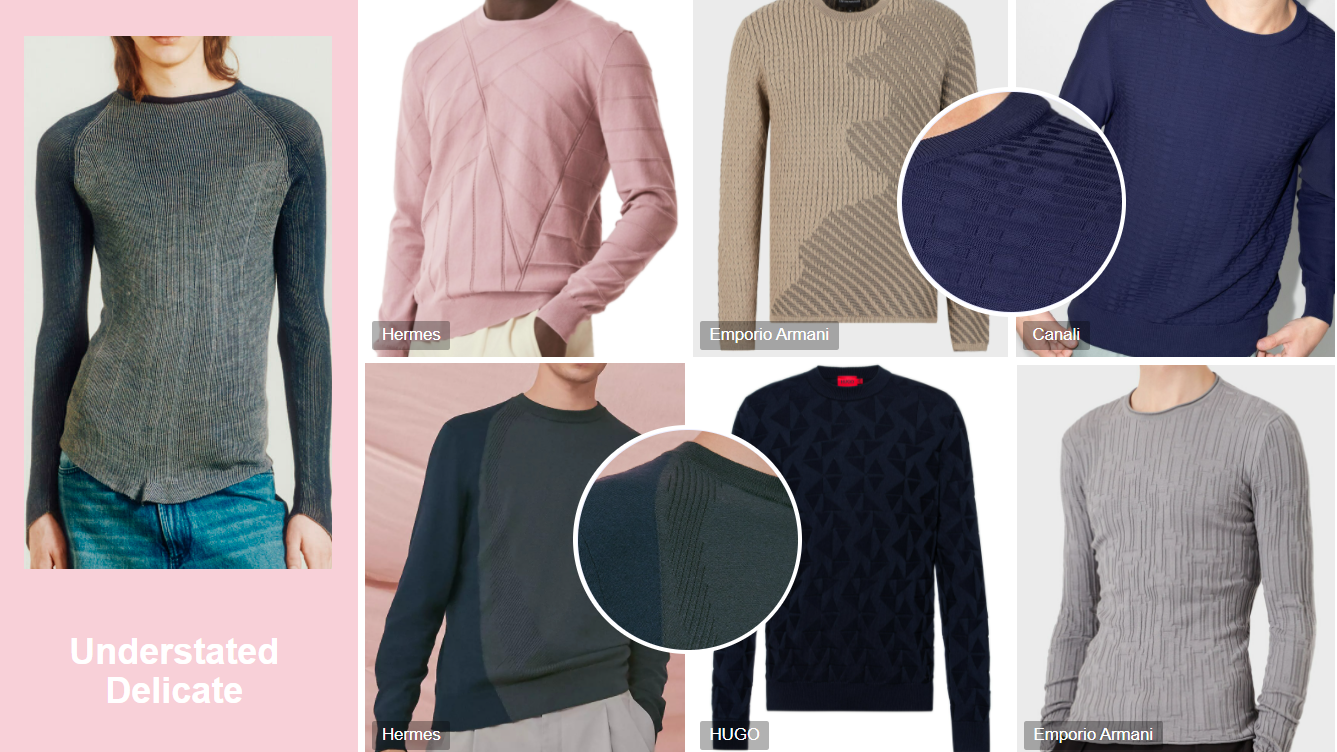 Geometric element in popular in the market. The use of simple lines endows casual, basic pullovers with a sense of design. Asymmetric geos and desaturated colors allow business wear to reveal a casual atmosphere.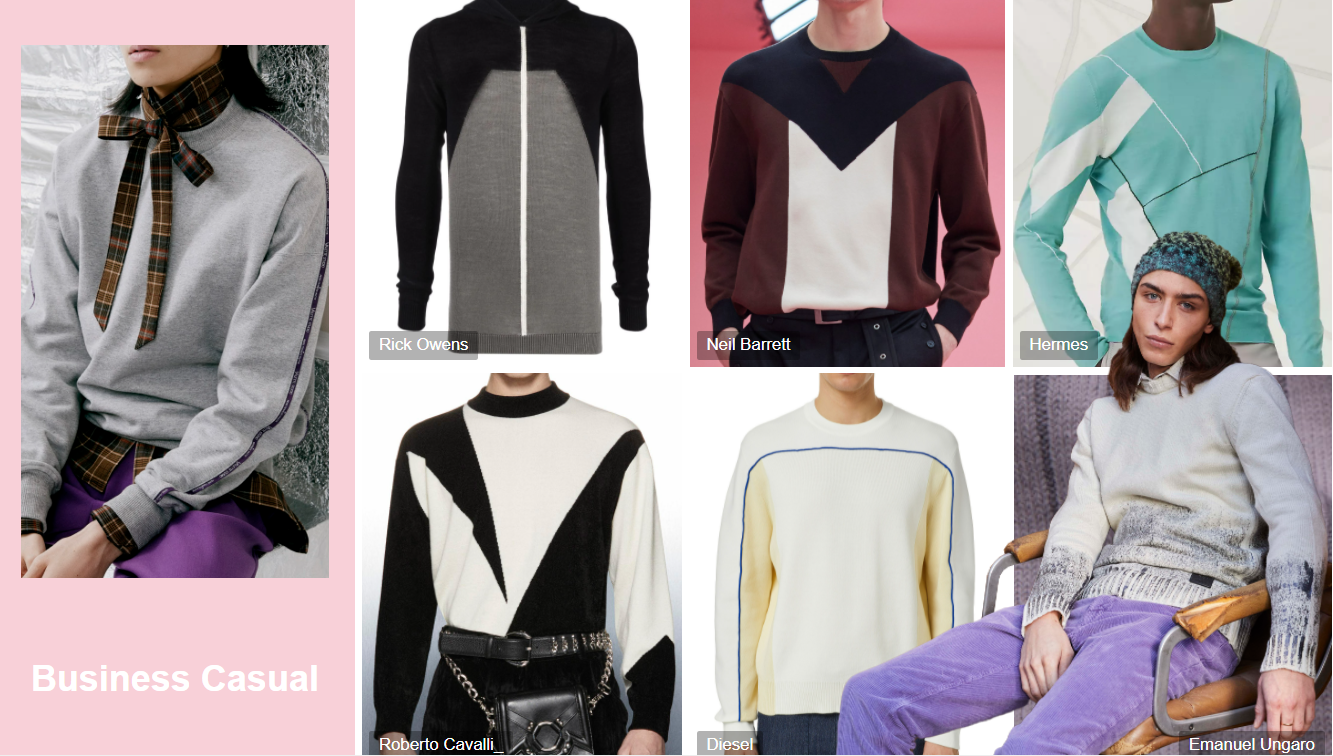 The selection of color is at the heart of monochromatic pullovers. Bright hues bring a joyful and relaxing feeling. Traditional loose fit is more comfortable, while stitching and details are also essential. Knitted details, contrast hems, and trimmed necklines elevate the delicacy.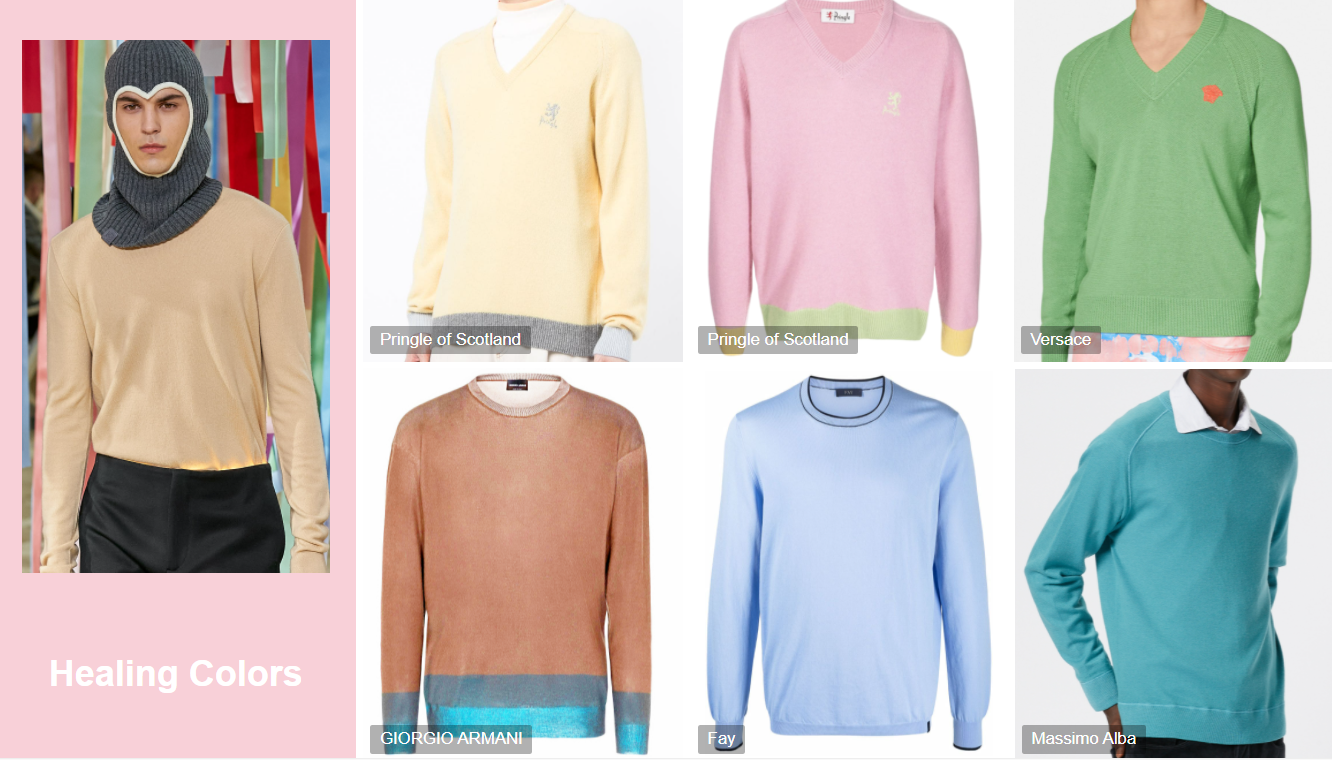 For a full report, pls visit https://www.popfashioninfo.com/details/report/t_report-id_12759-col_129/