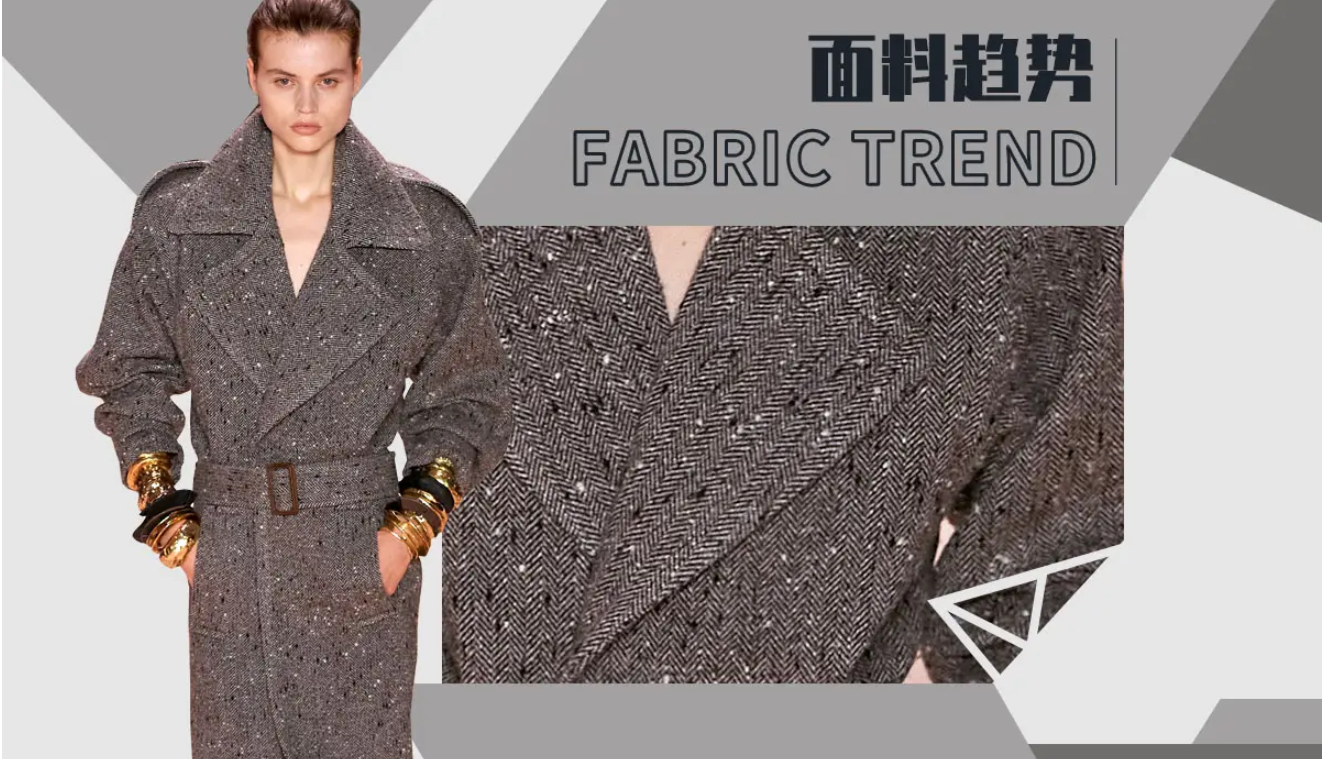 Woolen is the most important fabric for apparels in Fall/Winter development. Nowadays, textile mills pay more attention to functionality instead of components and fabric cost, especially the development of structural textiles. Fall/Winter 23/24 coating focuses on woolens with strong structures and high malleability. The components of fiber affect the applications of fabric and help designers realize ideal visual effects.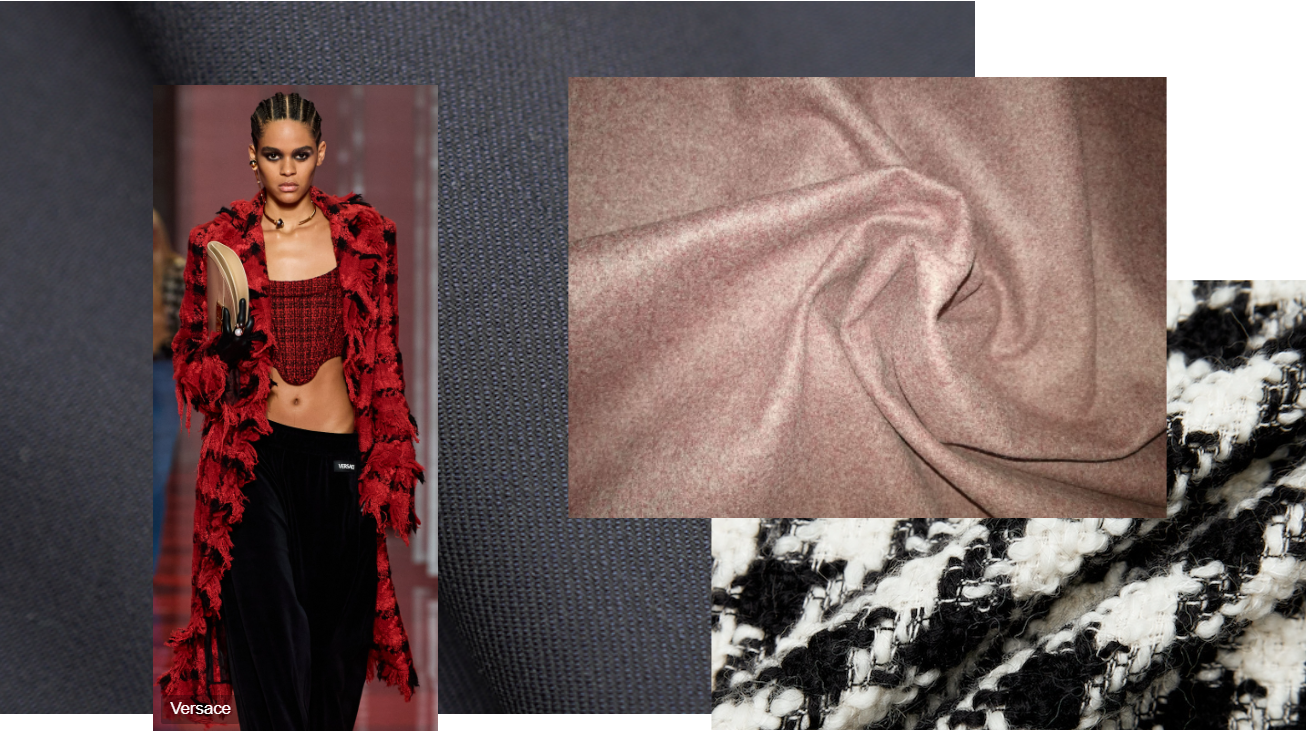 Performance Introduction: Melton is an ideal fabric in Fall/Winter to develop overcoats and outerwear. The dense fabric structure provides an outstanding windproof and waterproof performance. Density is the main feature to separate fabrics. The fineness and density of fabric offer the similar appearance and tactility that felt has. Most fabrics are dyed to be monochromatic, while there is also a part of melton that is variegated.
Component: 100% wool; wool/viscose blend; acrylic/poly/nylon blend; wool/acrylic blend
Feature: Napped or sheared surface is smooth and flat; dense structure; resilient, durable and easy-to-cut; monochromatic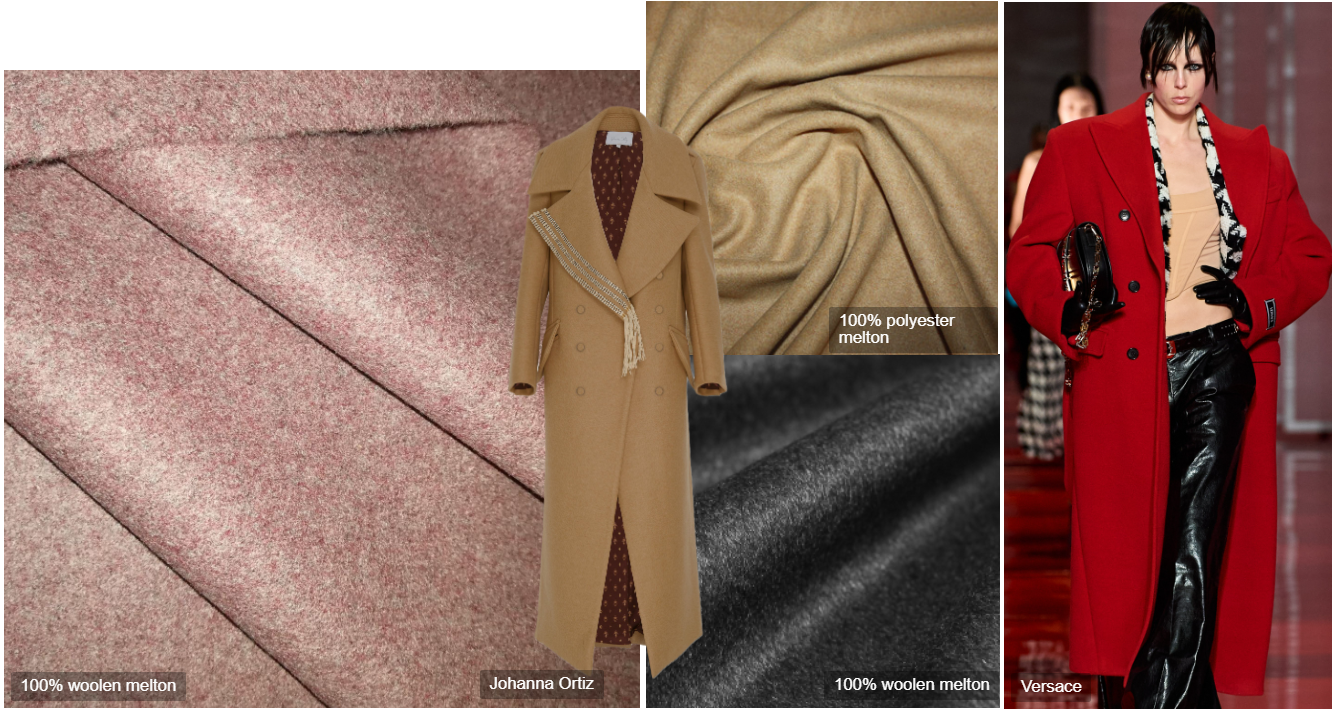 Solid and crisp melton is suitable for developing fashionable silhouettes. Long cocoon and H-line provide a powerful aura. Military details are added into tailoring to satisfy wearers' demands for style and performance, interpreting the perfect quality of haute couture collection. Regenerated woolen fibers are spun into new yarns after the treatment. Monochromatic dyeing and pre-shrinking produce dense and thermal materials.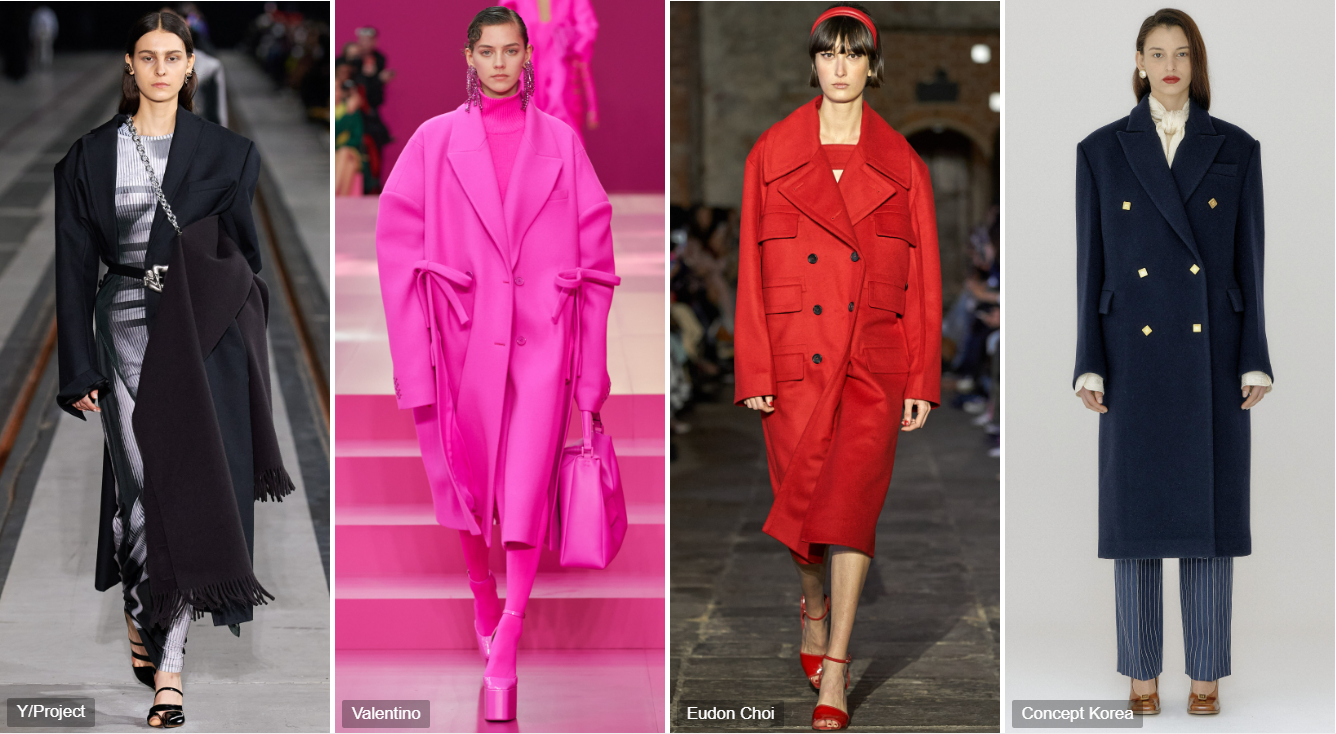 Performance Introduction: Tweed is the blend of fibers in different colors. The variegated effect on twill fabric can be blended with acrylic fibers to improve the intensity.
Component: 100% wool; wool/viscose blend; acrylic/poly/nylon blend; wool/acrylic blend
Feature: Twill and plain fabrics made of fine fancy yarns; variegated surface has the texture and tactility of rough wool.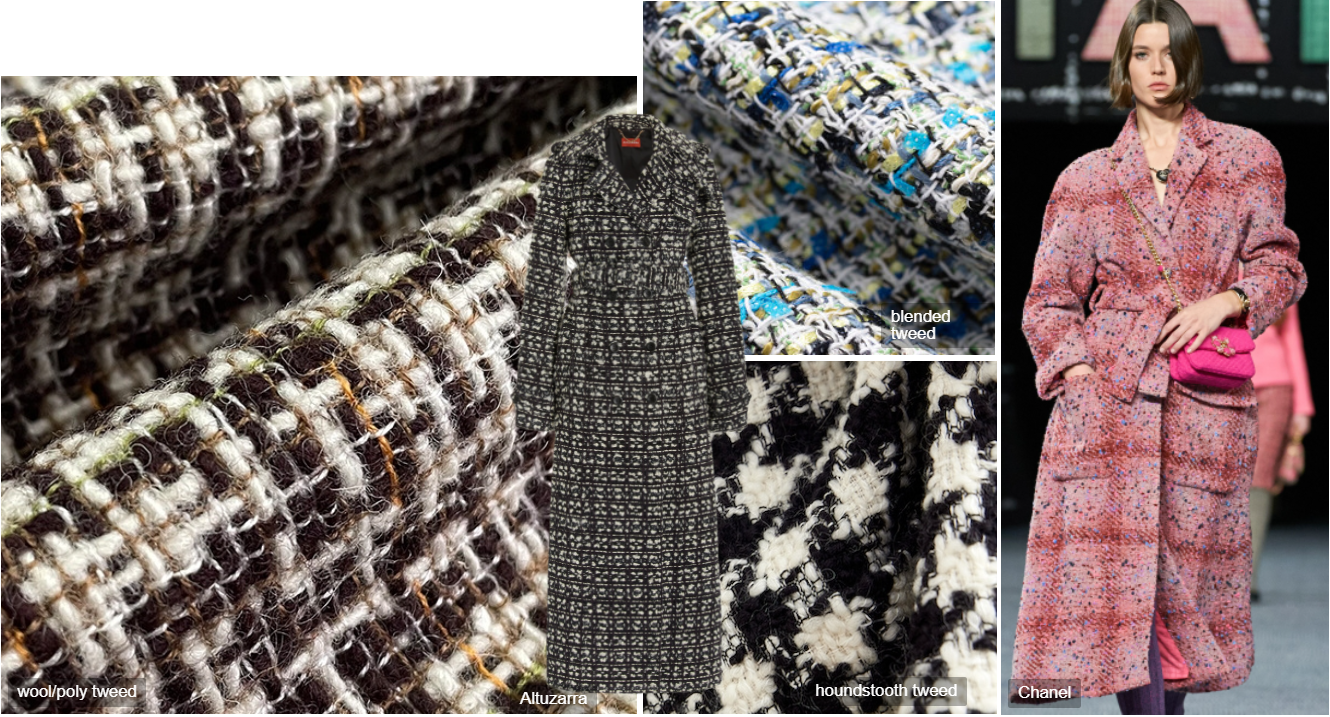 For a full report, pls visit https://www.popfashioninfo.com/details/report/t_report-id_13632-col_127/