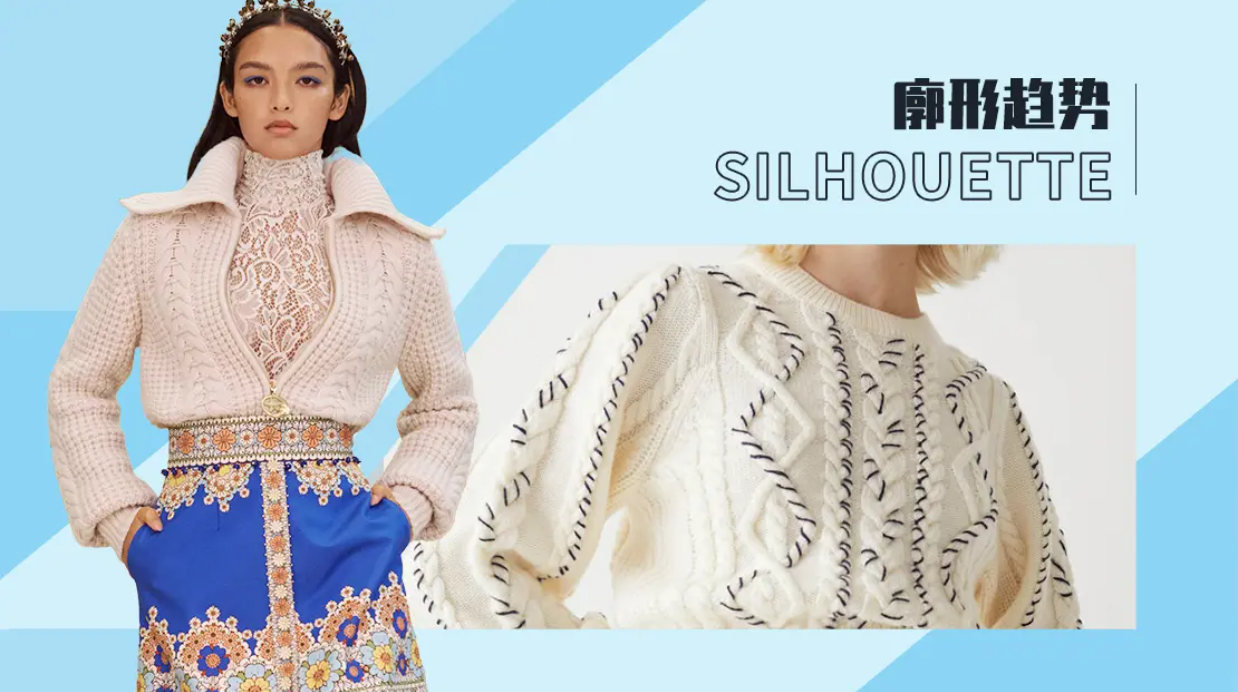 Cable product is always an important part in the market. Cable structures are combined with silhouette design to endow basic knitwear with newness. Hip-length pullover is daily and practical; voluminous sleeves exude feminine charm; stitch combination remains the key; solid cropped cardigan feels really casual; mid-length cardigan pays more attention to the development of cla-ssic elements.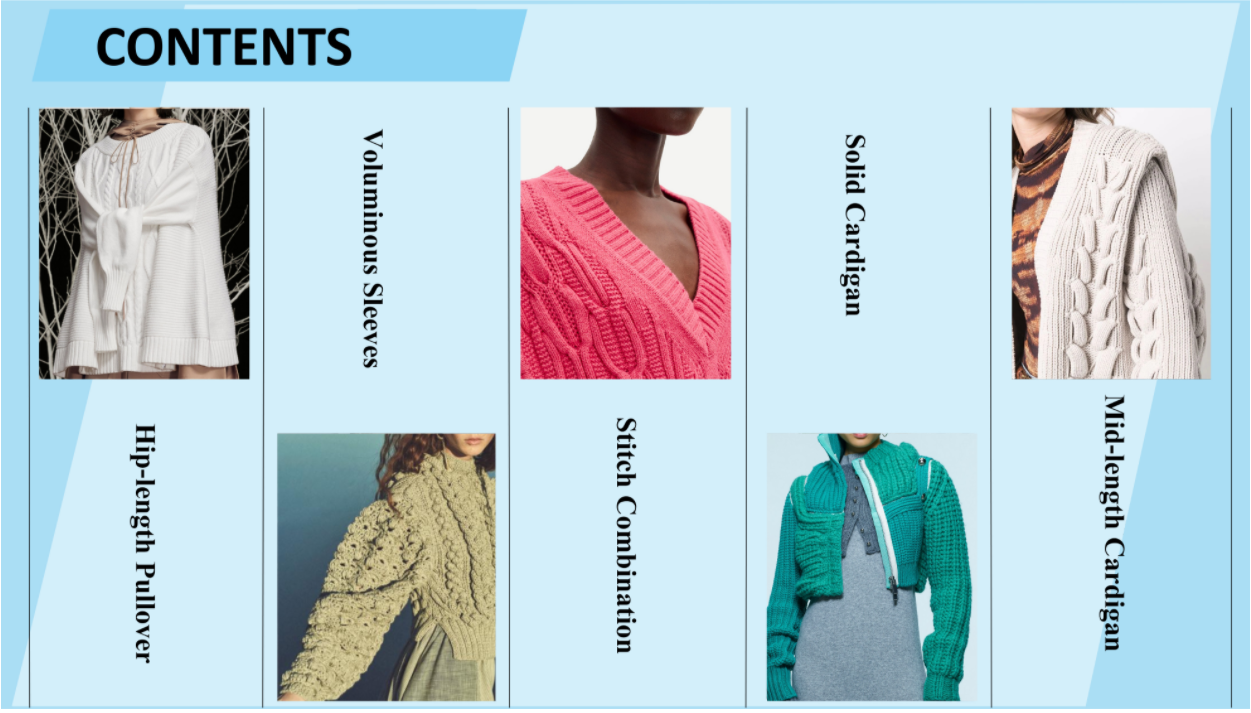 Hip-length pullover focuses on the presentation of orderly cable structures on loose fits. The cable structure on coarse sweaters is enlarged this season to show a more fashionable and youthful look. Delicate and embossed patterns remain the sophisticated feel of cable and improve the sense of fashion.
Heavy-gauged cable is a common expression for knitwear. The voluminous sleeves and cropped hem of pullover reveal a feminine temperament. The extravagant design of the upper part is suitable for all styles of clothing.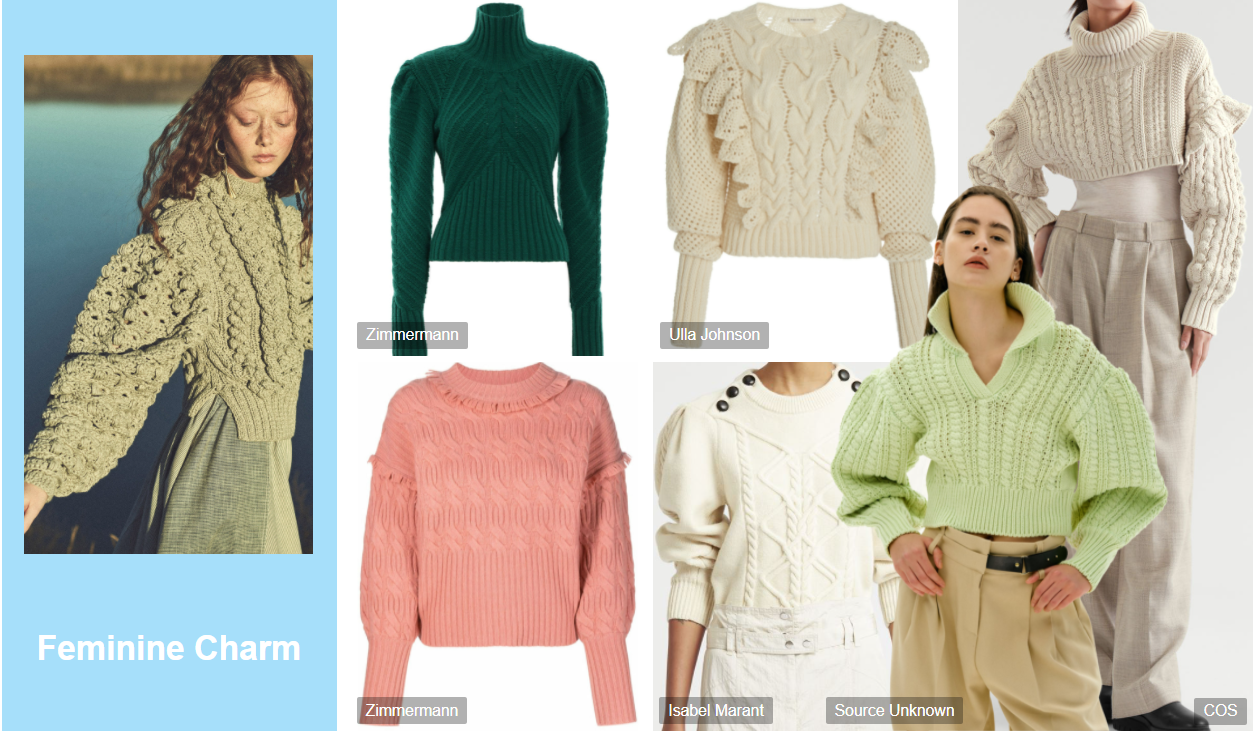 Different stitching techniques are combined to present unique textures on knitwear. Irregular cable structures are joined by orderly plain knitting to constitute geometric patterns. The openwork in details improves the delicacy. Loose and comfortable silhouette is recommended. Bright colors are selected to express the vitality of youth.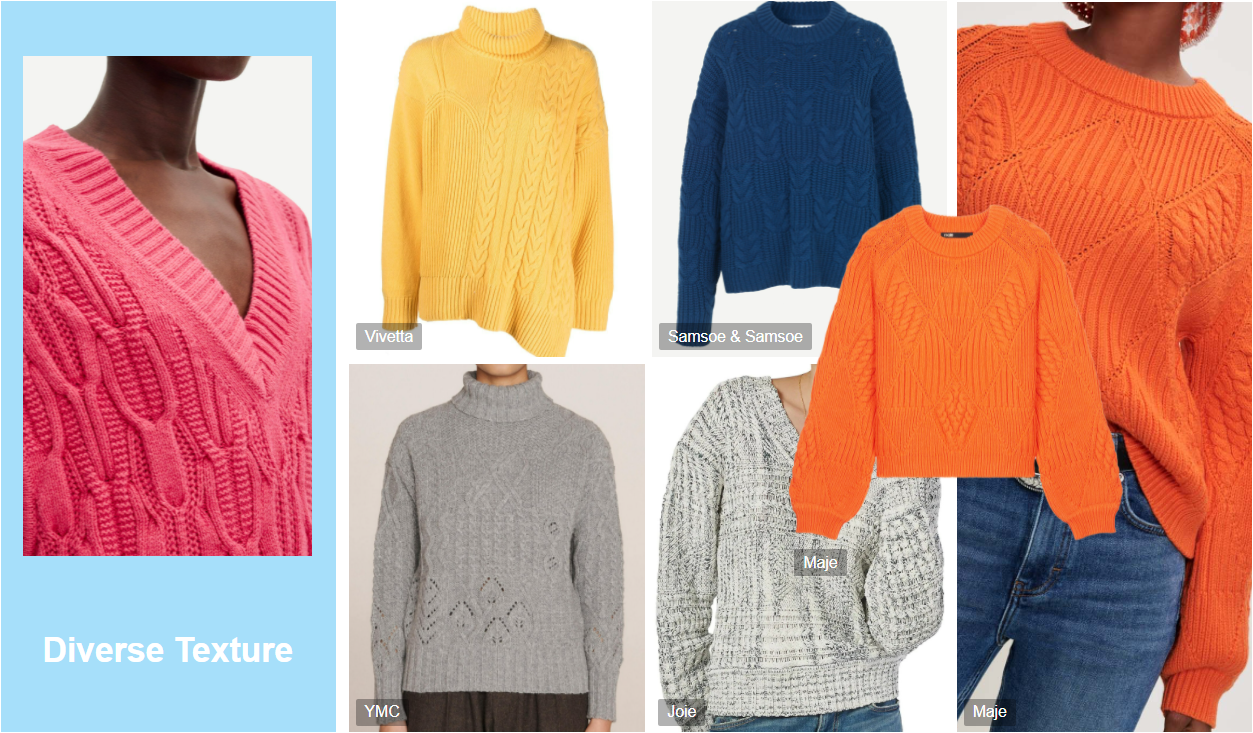 For a full report, pls visit https://www.popfashioninfo.com/details/report/t_report-id_12760-col_129/