On December 8, local time, Prince William and his wife Kate Middleton's three-day royal trip reached the second day. The two came to Cardiff Castle to experience the unique local "cotton candy festival" "Atmosphere. Recently, the 38-year-old Duchess of Cambridge's clothing has attracted the attention of the public, because Kate, who has always been thrifty, has once again recycled old clothes to the extreme.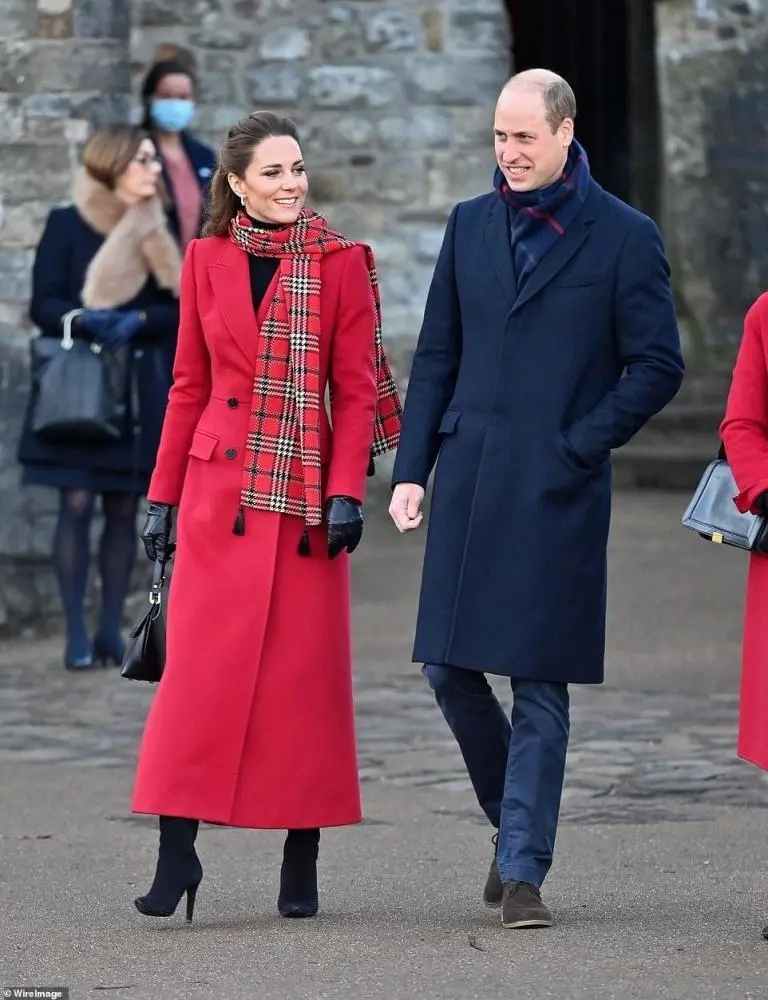 According to the "Daily Mail" report, this big red slim coat on Kate comes from the famous British luxury product Alexander McQueen (Alexander McQueen). She has worn this dress many times before. Kate is full of fashion sense. Matched with a Scottish skirt and a scarf of the same color to echo, stepped on black Ralph Lauren high boots, a red dress is elegant, intellectual and extraordinary. Kate's skirt is very valuable, as high as 1,456 pounds, but the earrings she wears are only 62 pounds.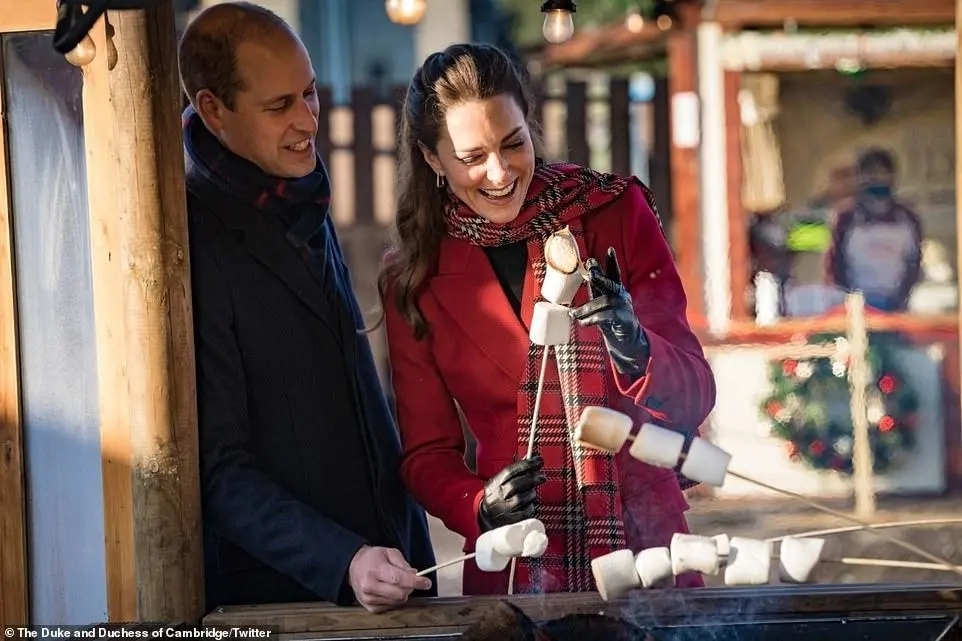 Kate and Prince William were first attracted by a marshmallow booth. They each took a string of roasted marshmallows. They laughed and laughed, and they seemed to be very happy. Prince William also hugged Kate's waist intimately. It was a royal love. It's too sweet to add a model for couples. After enjoying the perfect meal, the two sat down and quietly watched the special performance of the famous local street artist Shakin' Stevens in the 1980s. Shakin is still 72 years old this year. He sings songs for the transportation workers at the station all year round. , Very famous in the local area, Shakin said that it is his great honor to play for Kate and Prince William.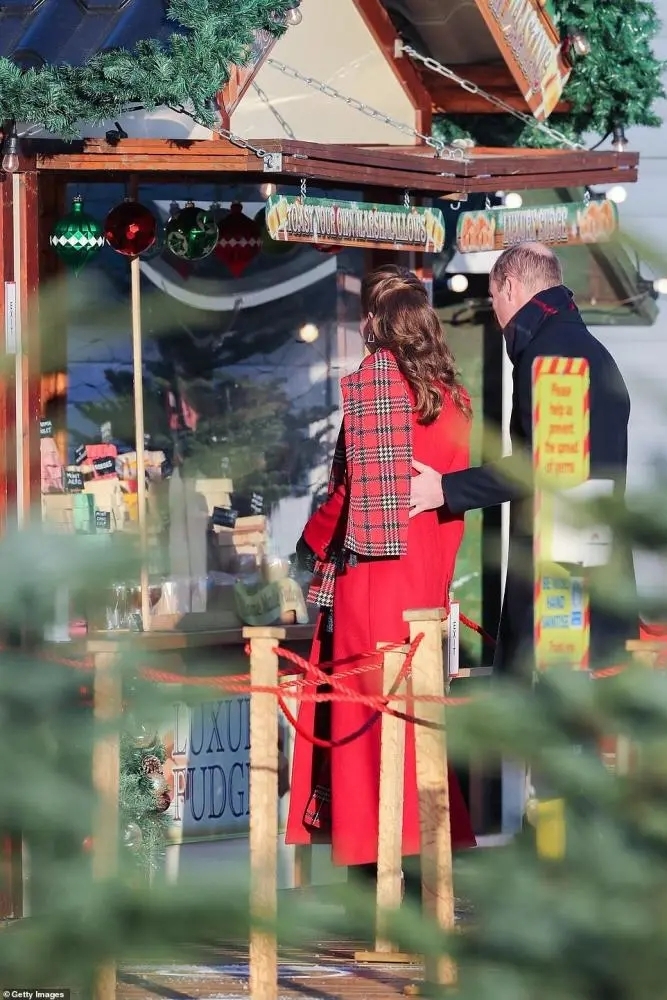 Sitting on the bench, Kate was dignified and generous, and saw that she was listening to Sha Jin's singing very seriously, and her body was still swinging with the melody of the music, which was very enjoyable.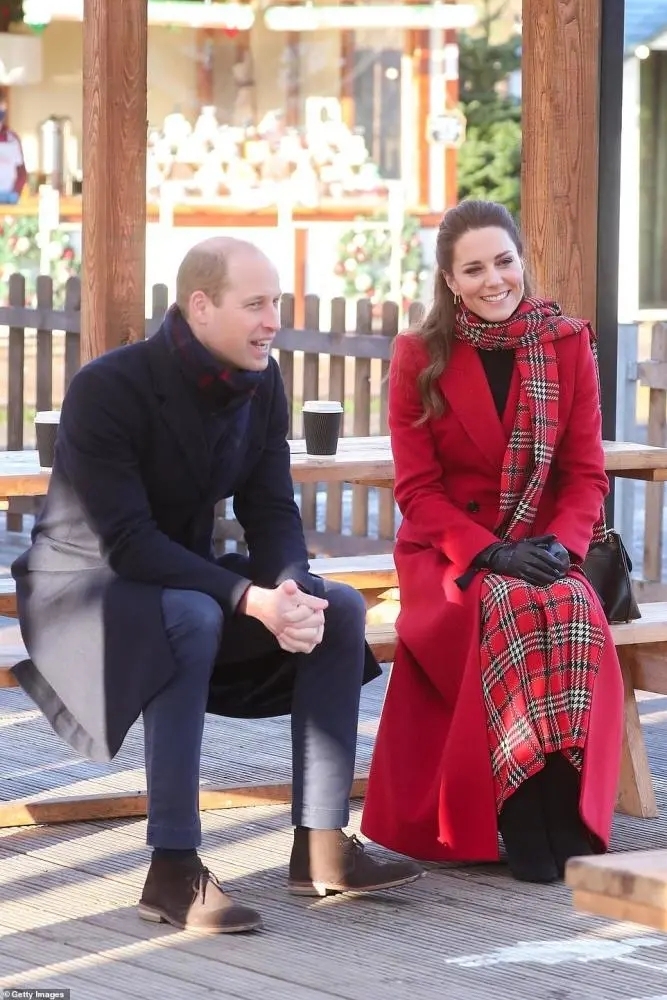 Yesterday, Kate and Prince William visited some cities, including Edinburgh and Manchester, and expressed their condolences and respect to the workers and those on the front line. In the evening, before leaving Euston Station on the Royal Train, Kate wrote a message of thanks to the railway workers on the London Rail Service Information Board: Thank you to all the staff from all over the country for keeping the country moving forward during this difficult year. Merry Christmas everyone!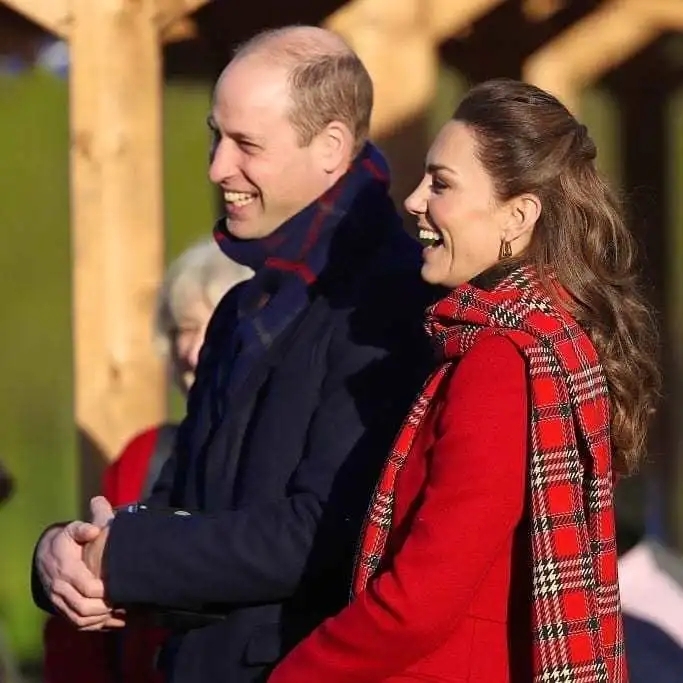 Find more fashion style on https://www.popfashioninfo.com/styles/