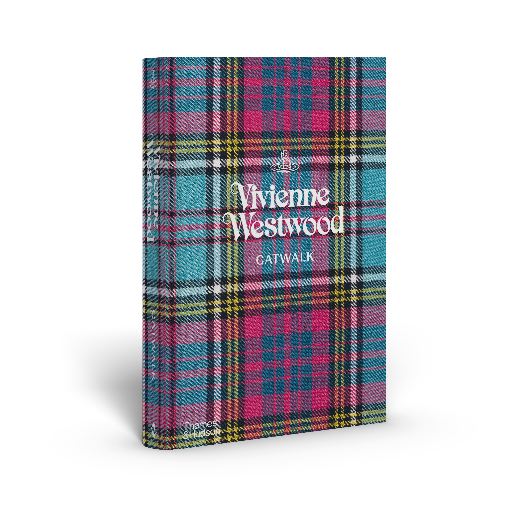 Since its debut in 1981, the hardcover has collected the original images of the catwalks and provided a comprehensive overview of the Vivienne Westwood women's collection for the first time.
"Vivienne Westwood Catwalk" is a masterpiece of the designer's 40-year runway show, and its publication coincides with her 80th birthday. This book records the unique works of Vivienne Westwood since her fashion debut in 1981, which condenses her inspiration and creativity, and also includes the creations of her husband and long-term partner Andreas Kronthaler. This book was written by Alexander Fury with an outline and collected materials, supplemented by the designer's autobiography, and created a rare opportunity for this maverick fashion brand to tell its development history.
This book is like a treasure trove of inspiration and information. It contains more than 1,300 styles that first appeared in more than 70 series at Westwood fashion show. From hairstyles and makeup to jewelry and accessories, they are presented in accordance with the designer's intentions and are presented by the world's top models. Upper body interpretation.
The cover of this book uses Westwood MacAndreas's iconic pink blue plaid. It comes from the Anglomania collection in the autumn and winter of 1993. It aims to express the French's enthusiasm for the British style. It is also a humorous praise to Westwood's husband and design partner. This plaid is officially certified by the Scottish Register of Tartans and is woven by Lochcarron in Scotland.
This book is exclusively sold in limited quantities by Vivienne Westwood, featuring bright pink margins and ribbon bookmarks, and uses MacAndreas plaid as a book cover package.
As a fashion journalist, writer and critic, Alexander Fury serves as the fashion topic director of "AnOther" magazine and a critic of "Financial Times". His first book "Dior: Catwalk" was published by Thames & Hudson and the author of "Catwalking and Dior by Gianfranco Ferré".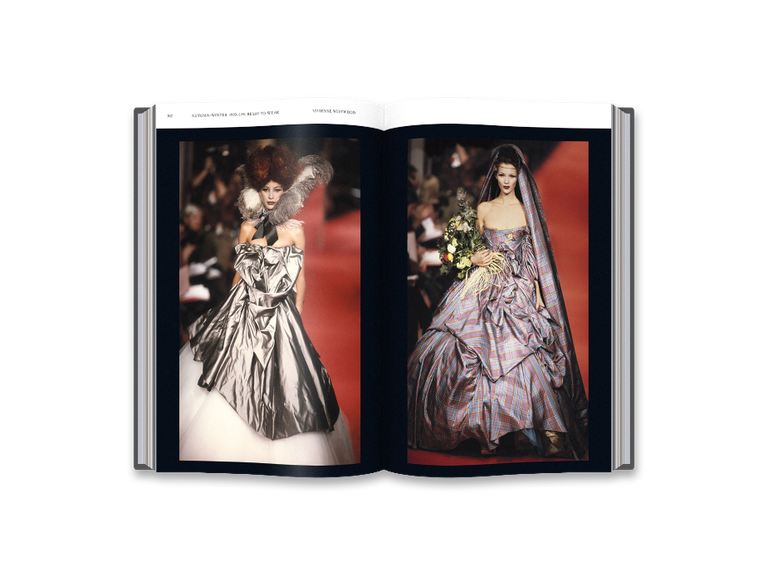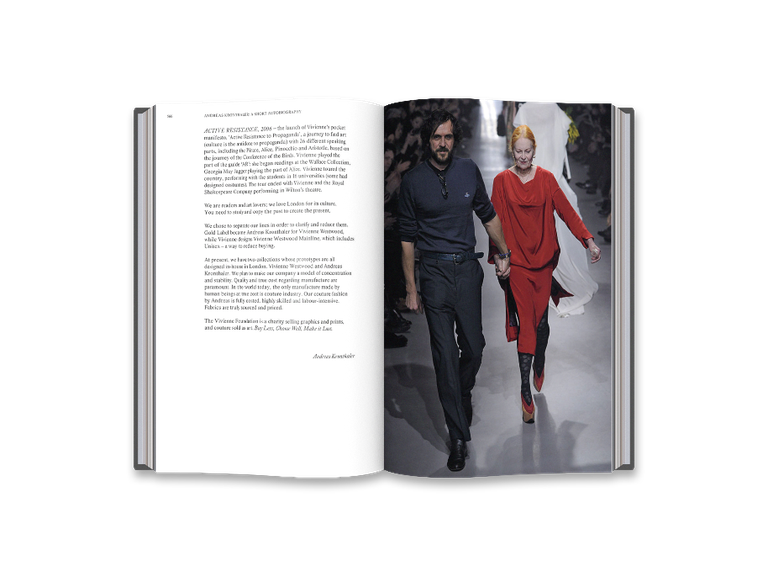 Vivienne Westwood
View more fashion catwalk styles on https://www.popfashioninfo.com/styles/runways/