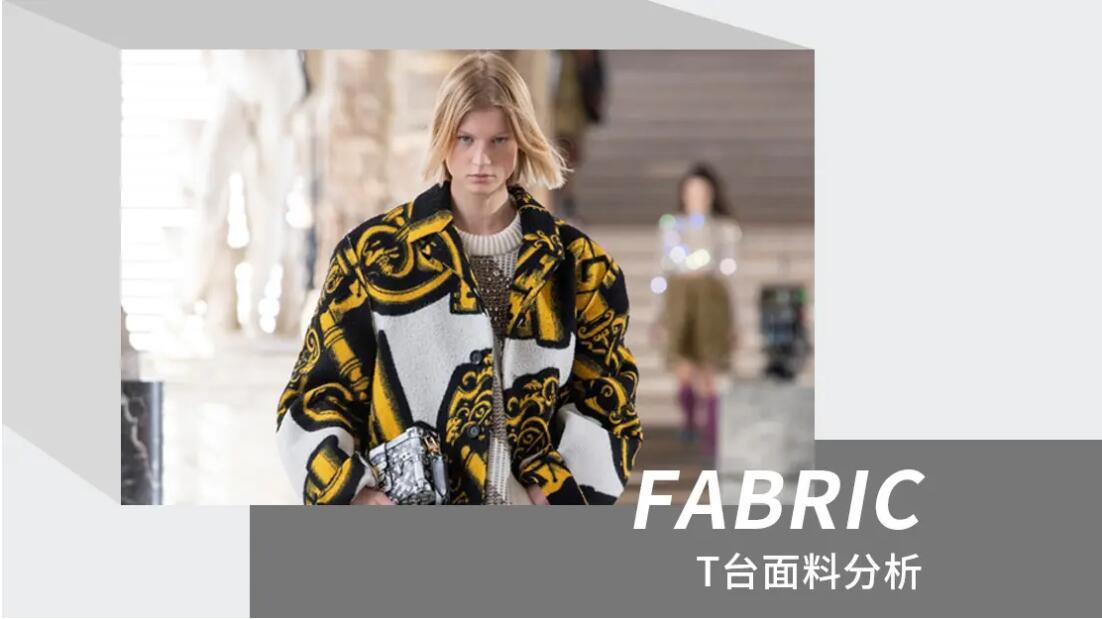 According to the color data of A/W 21/22 catwalks, colorless(66.79%) still occupies the biggest proportion. Black becomes the most popular color; the application of white and gray colors decreases rapidly. Compared with A/W 20/21 and A/W 19/20, the proportions of black, khaki, red and yellow colors rise clearly this season; while the proportions of white, blue and orange colors reduce. Under the global background, black is the annual color of 2021. Except for colorless tone, khaki, red, yellow and blue colors become the most frequently used color tones in A/W 21/22.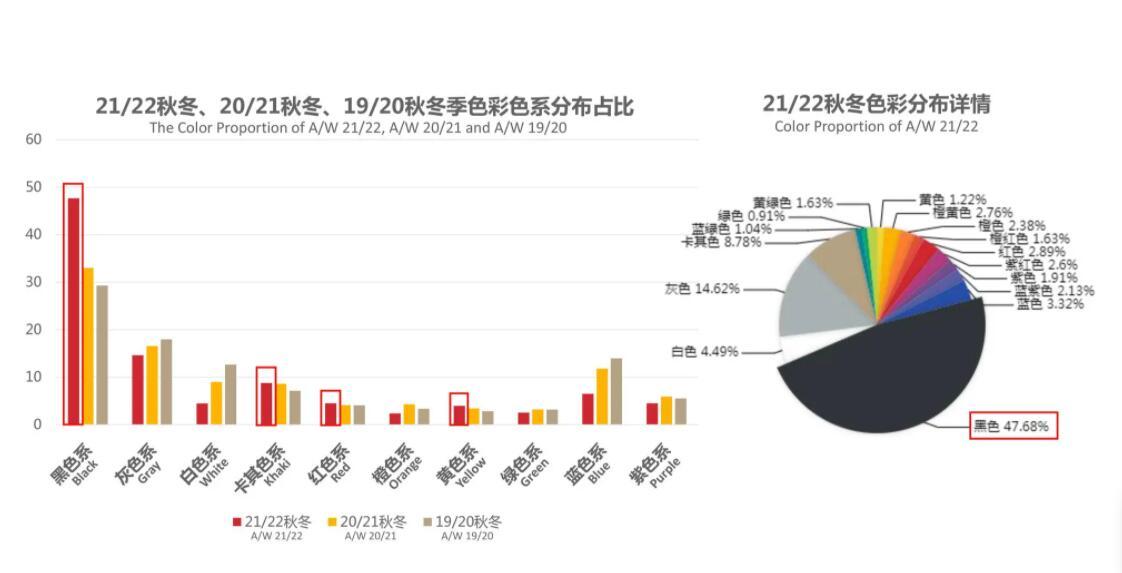 Except for colorless tone, neutral khaki, earth deep brown and saturated green, yellow and blue have also become the popular and widely used colors of A/W 21/22 catwalks. Compared with A/W 20/21, khaki color is cooler, deep brown is evolved into richer Bracken, red, yellow and green have higher purity, bringing eye-catching and joyous positive implication.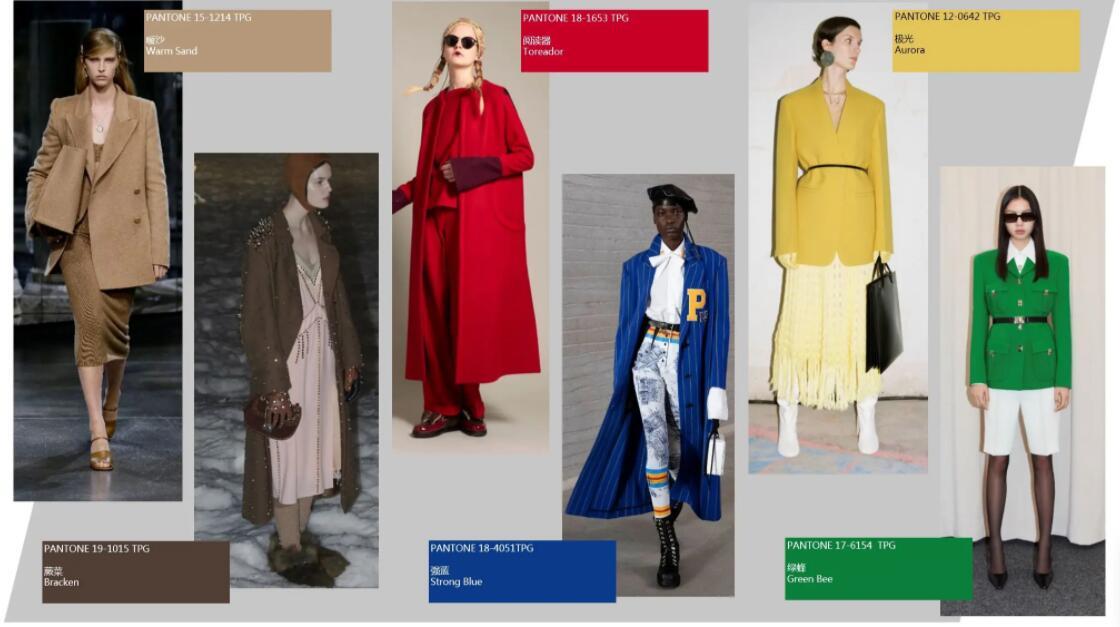 Having experienced seasons of comfort-oriented design, positive keynote returns in the A/W 21/22. The excitement of regathering further improves people's longing for celebration. More dazzling colors and processed lustrous looks are added into the warmth and quality of women's woolen fabric to satisfy people's desire for dressing. This report will introduce the future A/W woolen fabric trend through crisp Melton, ecological long-pile wool, eco-Melange wool, textured loop yarn, soft warm knit, bold British houndstooth wool, urban modern tweed, bright smudged check wool and luxurious dimensional wool.
The high-quality coarse Melton is named after its production place, Melton Mowbray, England. Melton has tidy surface, crisp structure and elasticity. And its fine plush can cover the textile base. A/W 21/22 Melton is processed by napping and fine finishing to present smooth texture, good thermal and weatherproof properties. Melton is widely used on different kinds of style design. Because of its crisp silhouette and smooth texture, Junya Watanabe and Red Valentino apply Melton on loose and extravagant oversize silhouettes.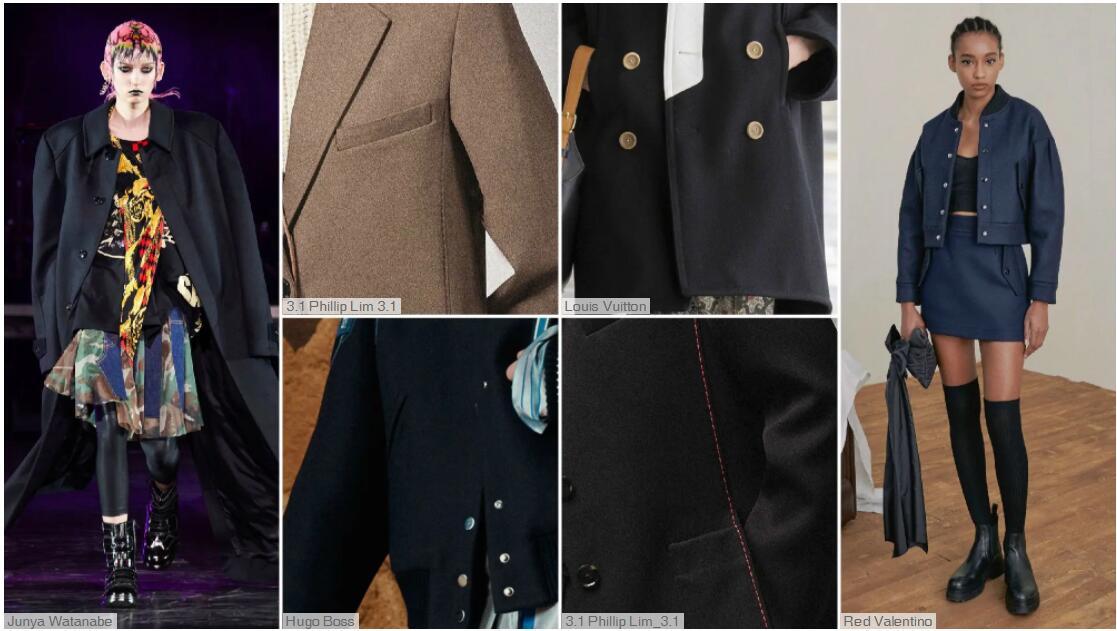 Although long-pile wool doesn't have the dressing frequency of plush fabric's, it has more fashionable and eye-catching look. This multidimensional fleece fabric is similar to fur. Its surface is evenly covered by dense fibers, which provides outstanding thermal property. The long-pile wool mainly uses eco-friendly dyes this season to present the hazy appearance and flawed natural beauty.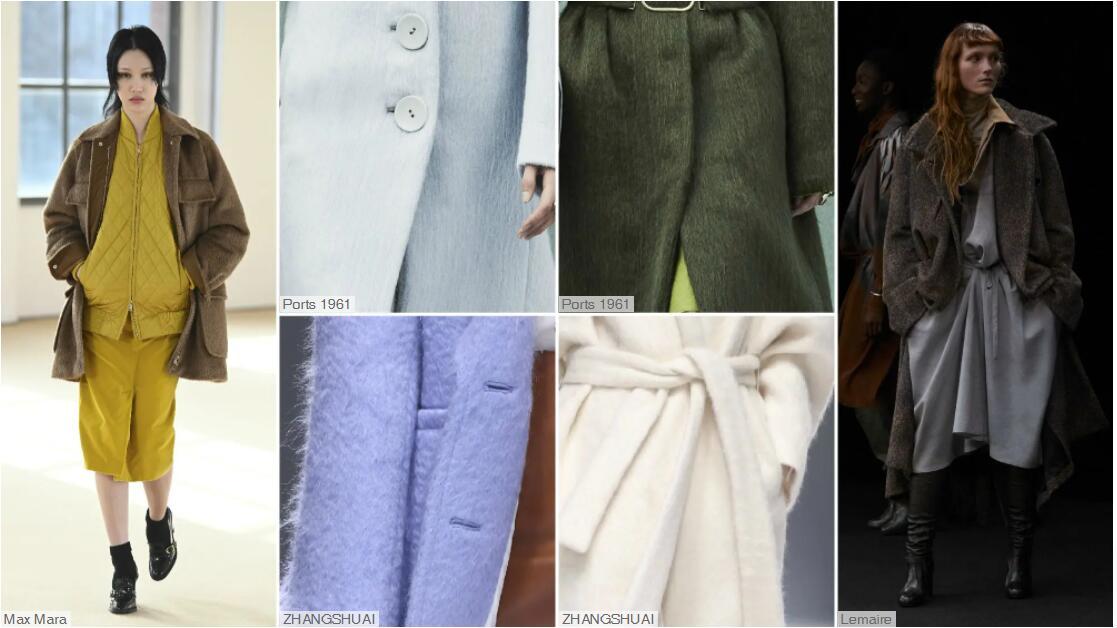 For a full report, pls visit https://www.popfashioninfo.com/details/report/t_report-id_10190-col_134/