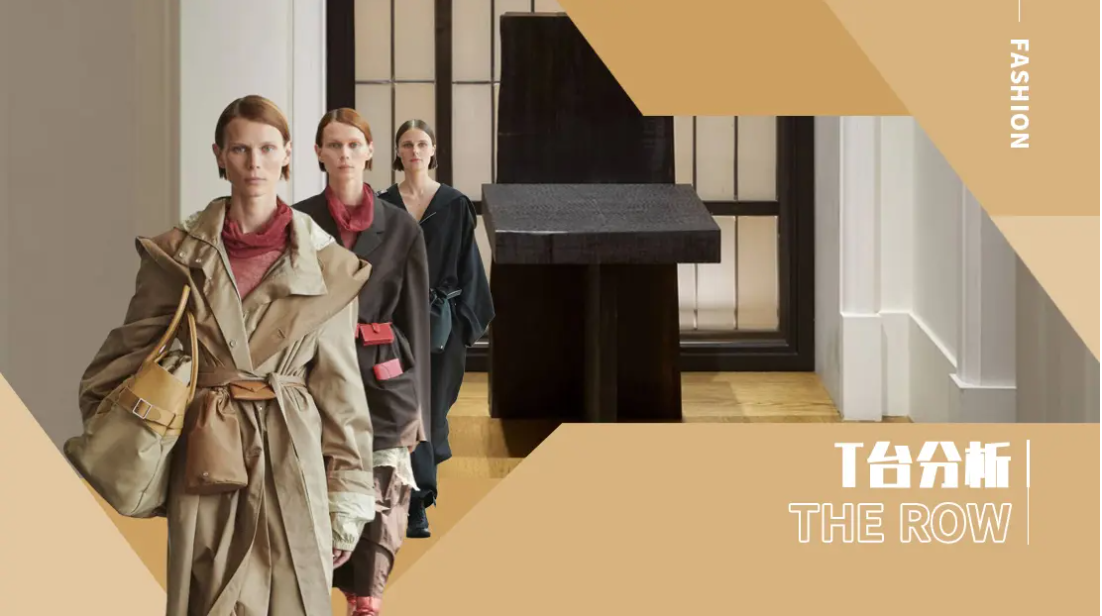 Founded by Ashley and Mary-Kate Olsen in 2006, The Row features minimalist pieces with smart tailoring, and fuses timeless designs with high-quality fabrics. The bright shades of red and blue were added into neutrals and classic black and white in the Spring 2022 menswear collection. Adaptability is one of the themes of The Row. Minimalist unisex styles show fun details and vivid colors to build a casual and free image of wandering poets.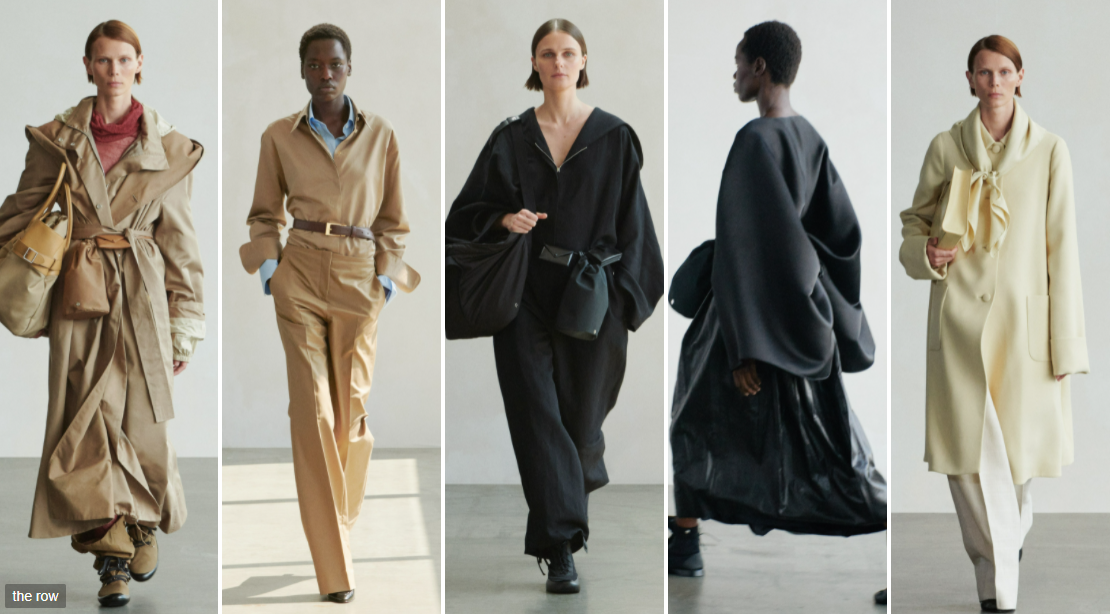 The roomy proportion of trench coat remains the simple and neat structure. Hooded and lapelled designs reveal more layers; shirt collar is joined by tabs and same-colored scarves to elevate the dignified atmosphere. The tonal combination of this loose and laid-back look is comfortable and high-class.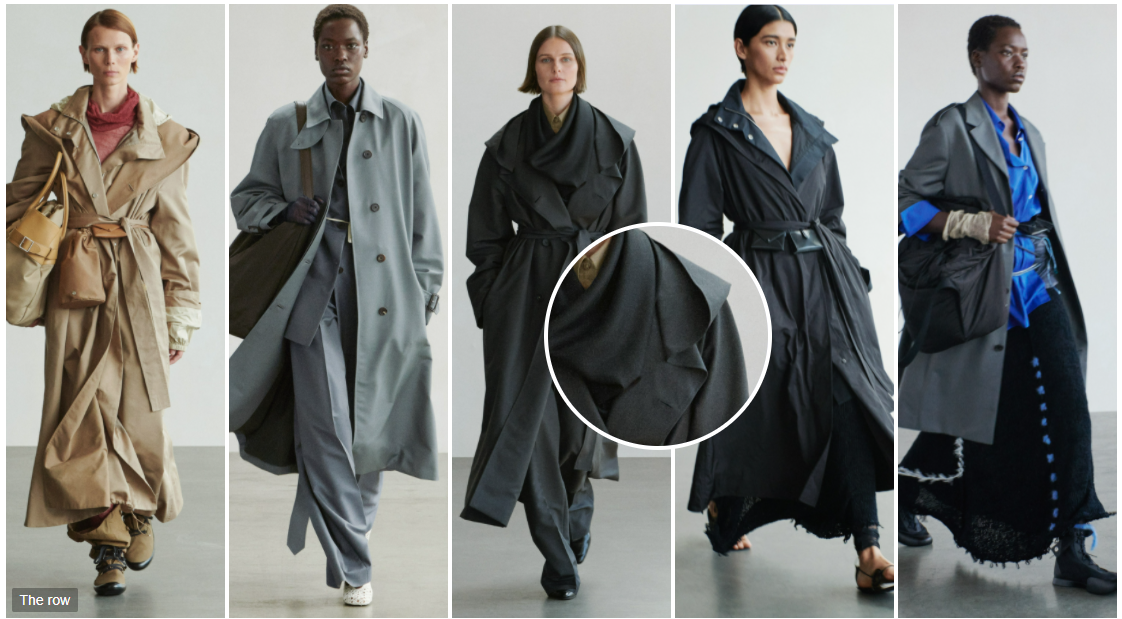 Layering is the key point for dresses this season. Wide textured cotton dress is paired with tonal loose-fit shirt and outerwear. Roomy garments are tied up at waist for segmentation. The brightest-ever blue and red are integrated to light up the whole collection.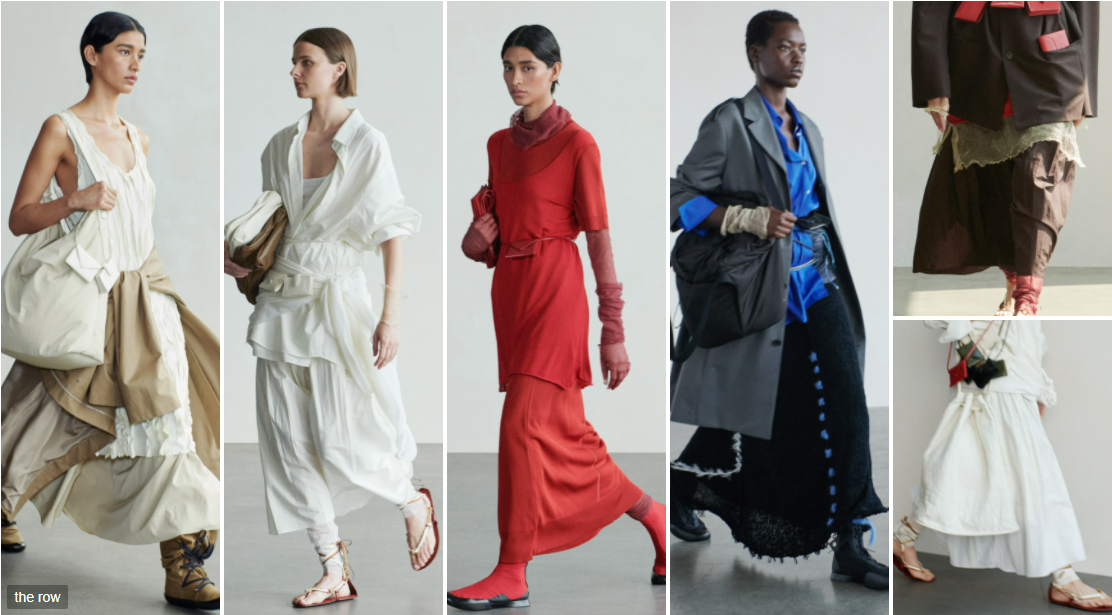 The exclusive textures on fabric present the quality of The Row. The fringed raw-edges of lightweight knitted dress are swaying with the air flow. The special pleats of paper-like cotton bring powerful visual impact. 3D jacquard and cut-out embroidered fabric create a natural style with more layers.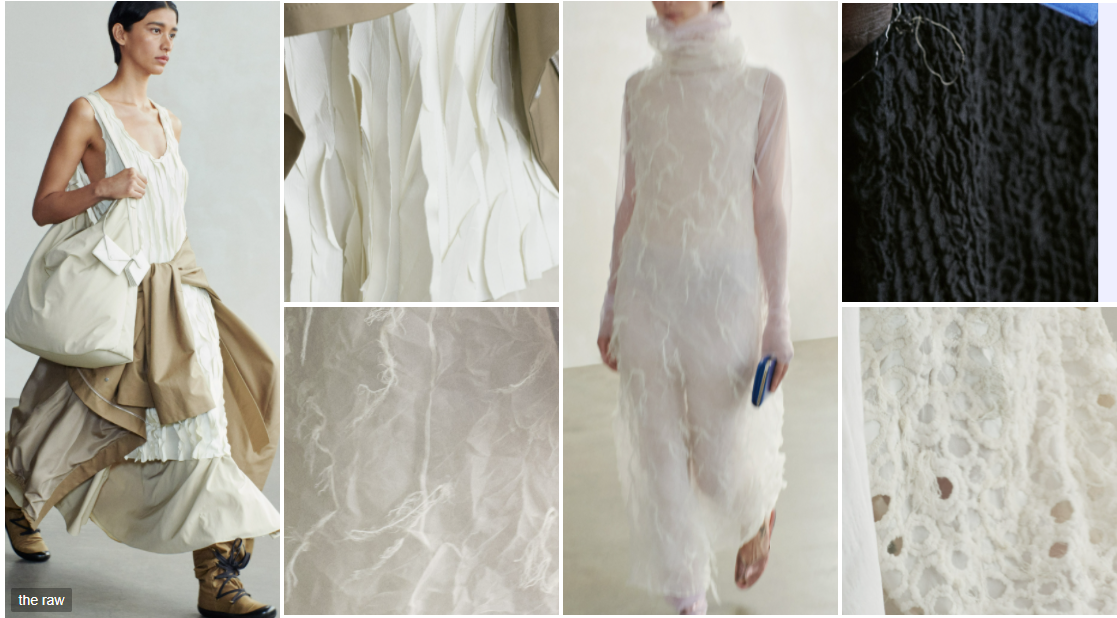 For a full report, pls visit https://www.popfashioninfo.com/details/report/t_report-id_12302-col_30/