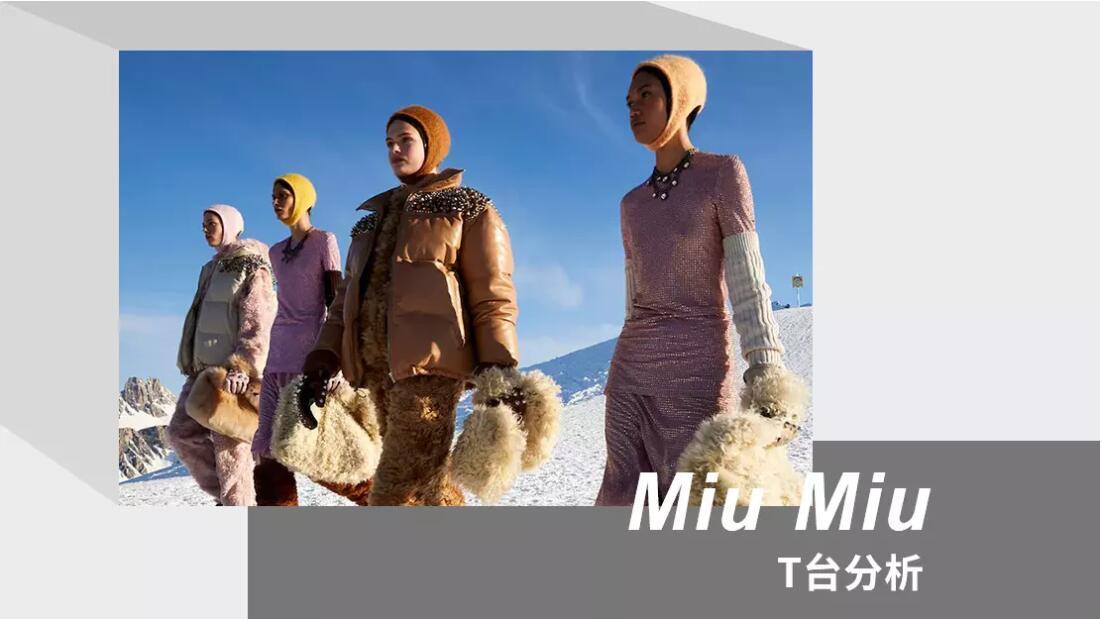 Miu Miu A/W 2021 collection leads us to the skiing resort in the northern Italy, which is 9000 feet above the sea. Under the theme Brave Hearts, Miu Miu girls begin their journey across the mountains. They are exploring the scenery and walking toward the unknown, presenting their extreme bravery. Clothes are combined with various purposes, dreams and reality to create distinct characters.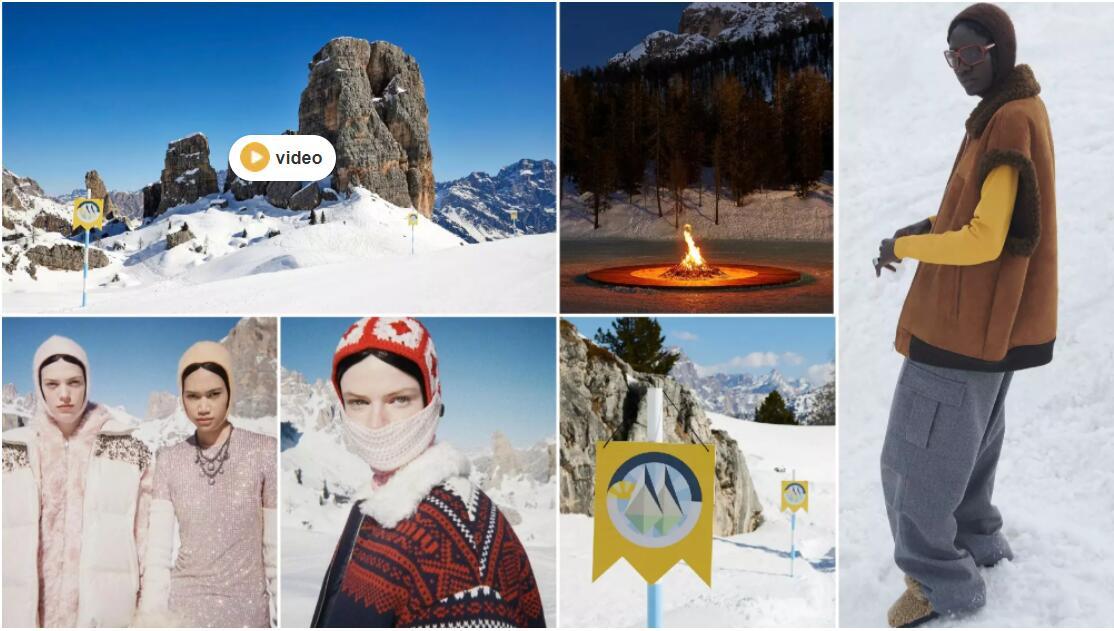 Healing Festival Bloom, Dew, Nantucket Breeze and Rhubarb are the key colors this season. Combining with lustrous fabric underlines the healing cleanness under the background of sunny sky and white snow.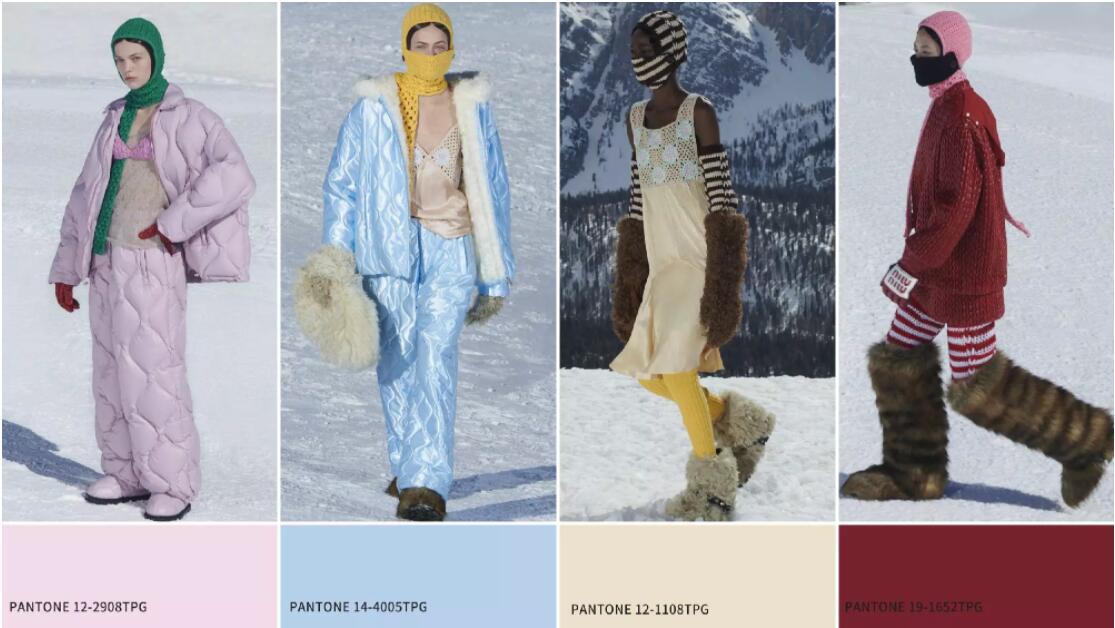 This Miu Miu's Frozen is started with a girl in yellow knitted hat and blue suit, who is overlooking the snowy mountains. The eye-catching delicate handcrafted crochet is used throughout the collection. The clear crochet pattern presents the thick folk tonality. Knitted items with retro geometric prints send out a rich winter vibe, which let people think of the warmth of sitting by the fireplace in a cottage.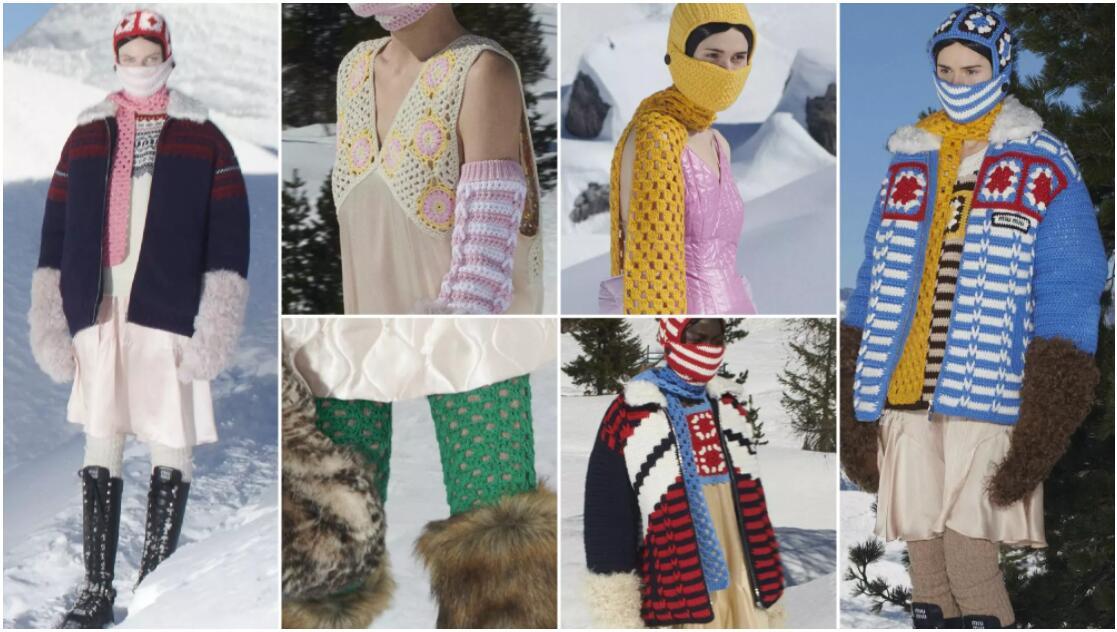 The iconic wheat texture appears throughout the collection. The orderly wheat crinkles increase the decorative feeling. And the wheat texture on down jacket uses color-blocking splicing design to update the traditional division lines. The all-over wheat texture successfully presents the visual effect of knitwear.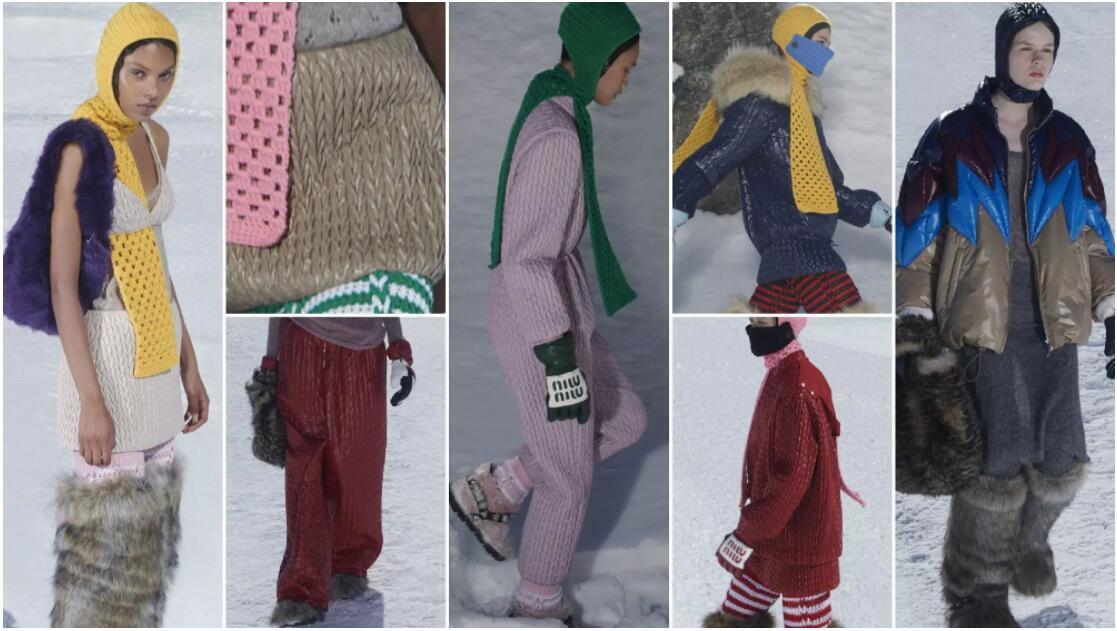 For a full report, pls visit https://www.popfashioninfo.com/details/report/t_report-id_9972-col_30/