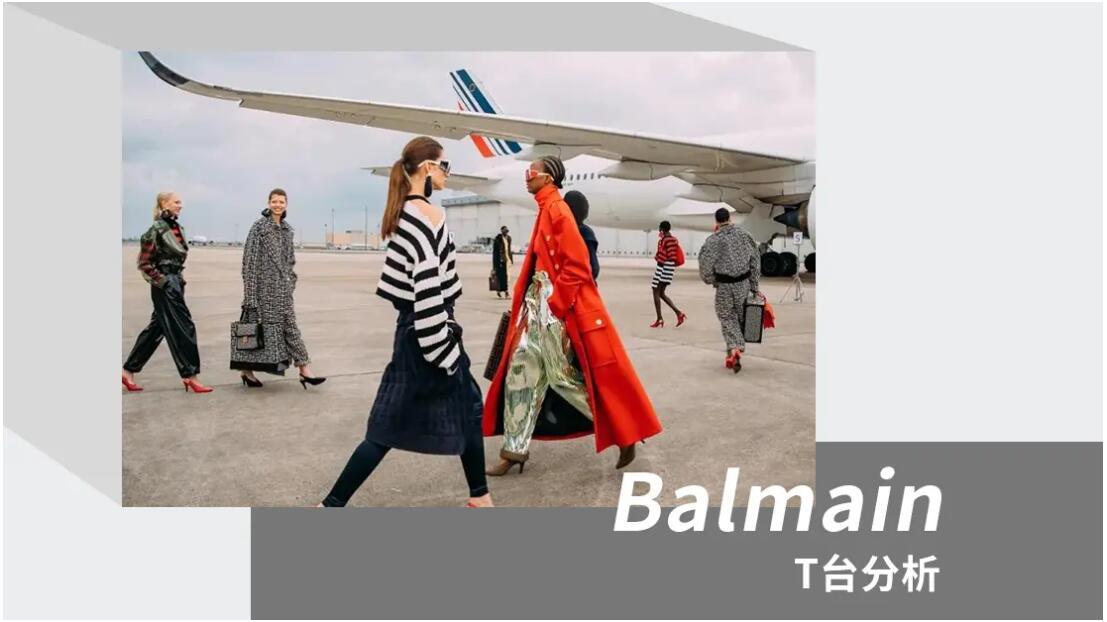 Balmain A/W 21/22 collection gets inspiration from the journey of the brand founder Pierre Balmain 75 years ago. And this journey is above and beyond the atmosphere. The vintage futuristic silhouette of Space Age in 1960s is combined with shiny jumpsuit, which integrates the current futurism into the past and brings the fantastic imagination. Besides, designer Oliver Rousteing also applies 70s PB Monogram to inject vintage sense into the coolness.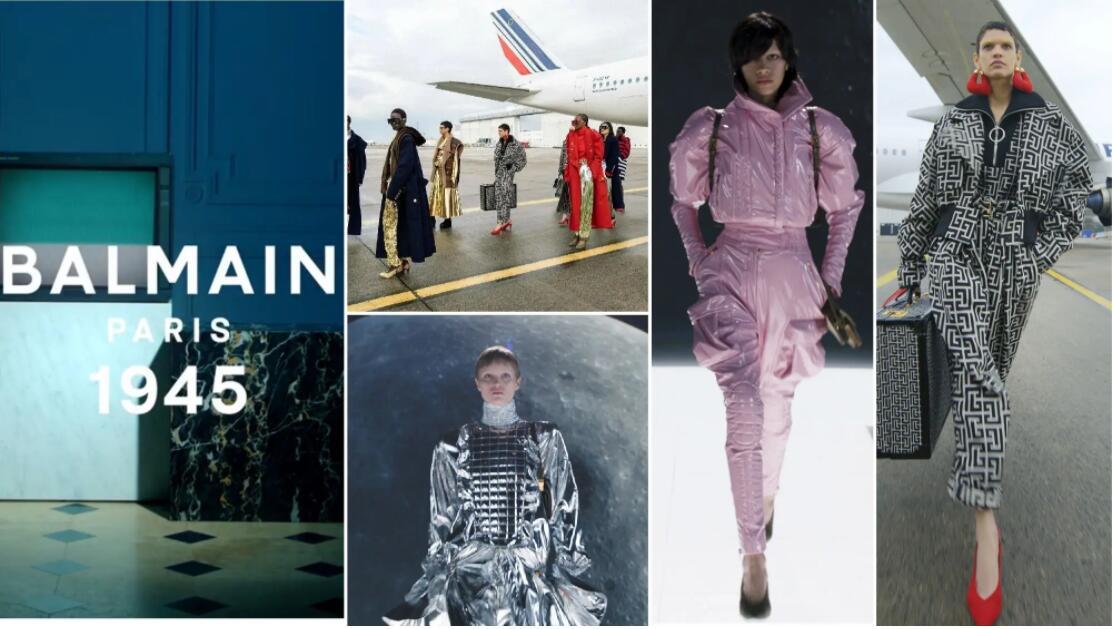 Balmain A/W 21/22 collection makes the journey above and beyond the atmosphere, just like the Space Age in the last 60s. Therefore, lustrous texture satisfies the future technology theme. High-saturation rose, red and pink colors increase the joyous and bright feeling and let people yearn for this sky journey.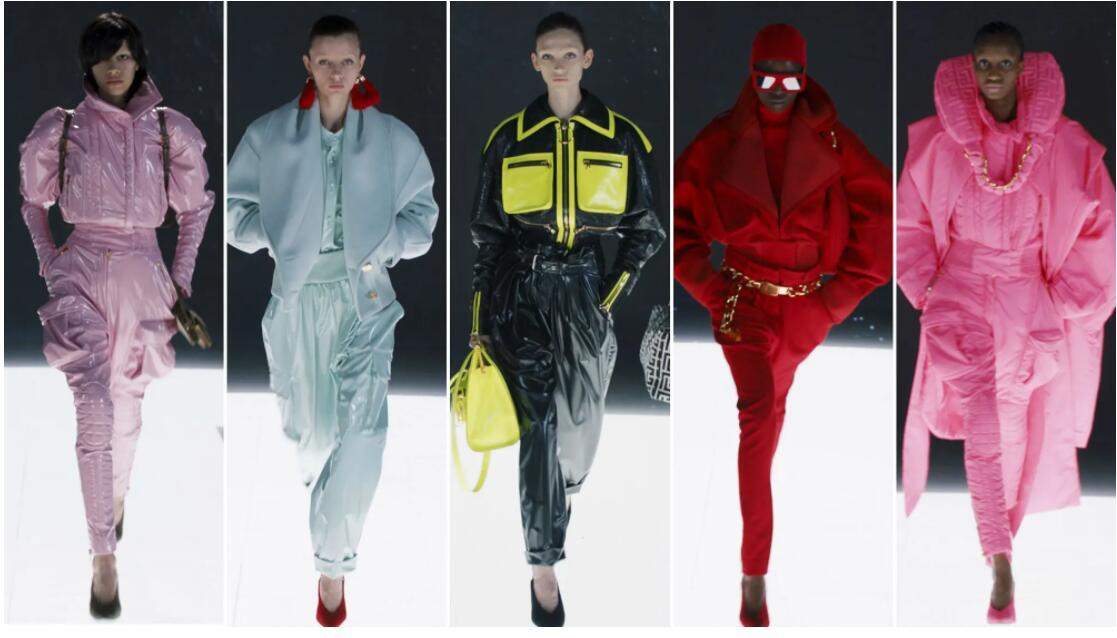 Space Silver is the most representative colorless technological color. Motorcycle set, parachute dress, skirt set, suit set and handsome overcoat items all use Space Silver to present designer's intensive future-tech concept.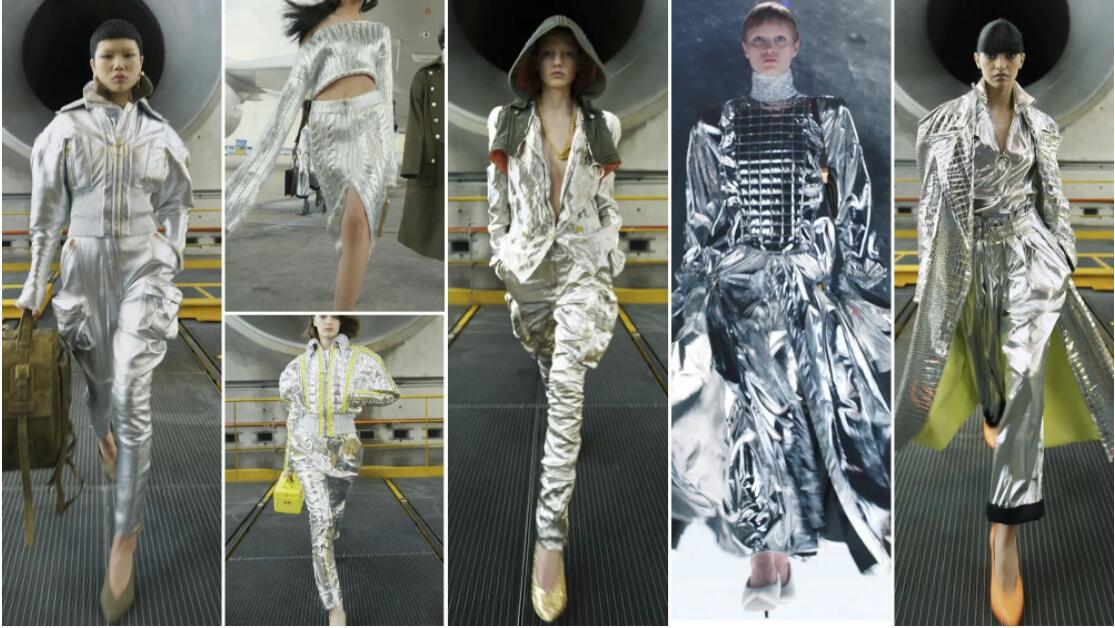 Based on the 1980s extravagant party design, Balmain A/W 21/22 collection creates the new outgoing fashion wear, which contains both practical and functional designs. Therefore, no matter metal color dress with fur&leather vest or improved red military coat with silver trousers and vintage Monogram bag, all the looks interpret the extravagant concept of designer.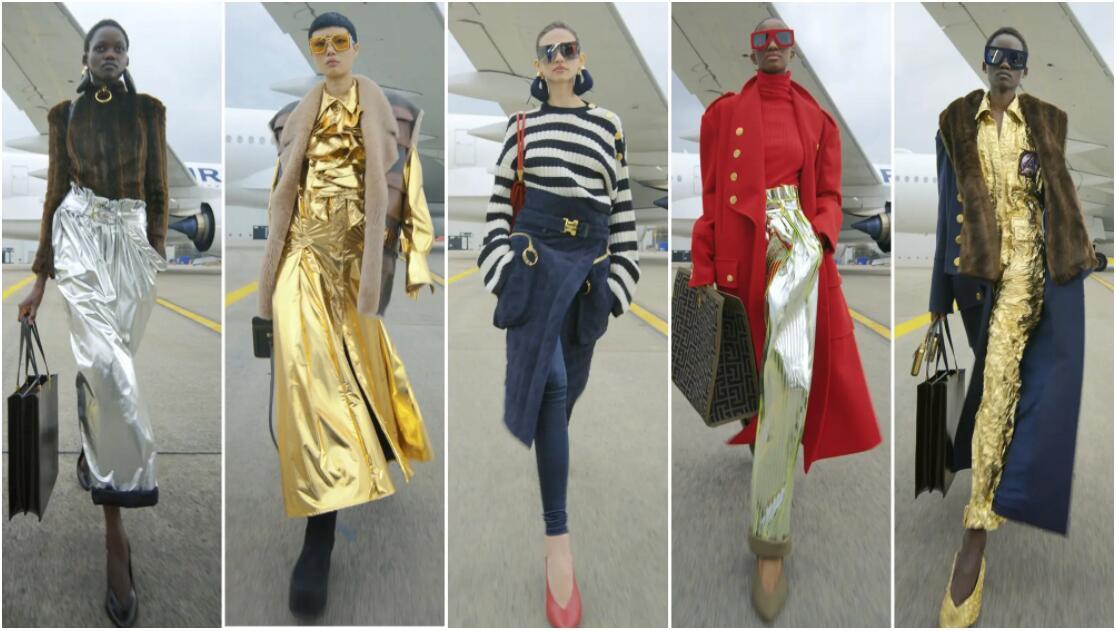 For a full report, pls visit https://www.popfashioninfo.com/details/report/t_report-id_10069-col_30/