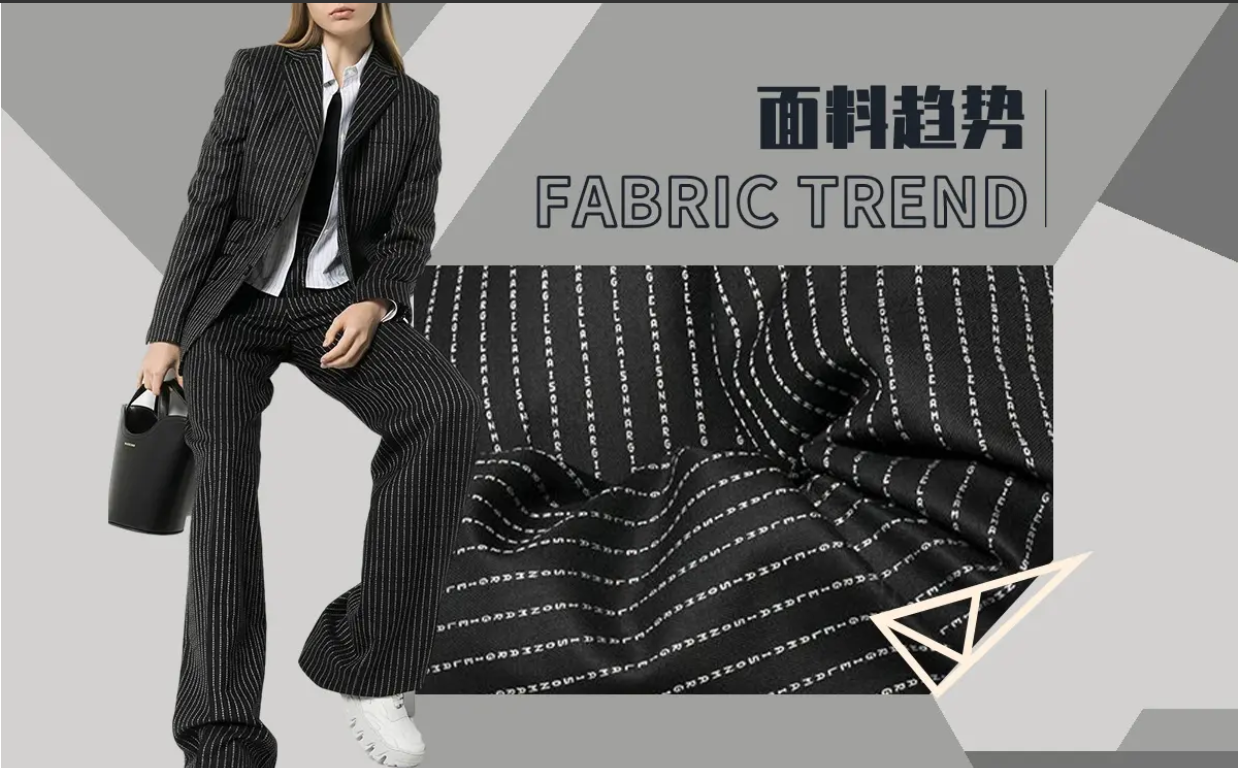 Poly-viscose TR fabric is important to the development of urban women's suits. TR fabrics present great resilient, crispness and powerful light fastness, acidic/alkali resistance and anti-UV performance. For office ladies and urban beauties, suit and suit jacket are the must-haves in daily lives. This report focuses on the appearance and texture of TR fabrics. Fineness, check and stripe are the three main trending points.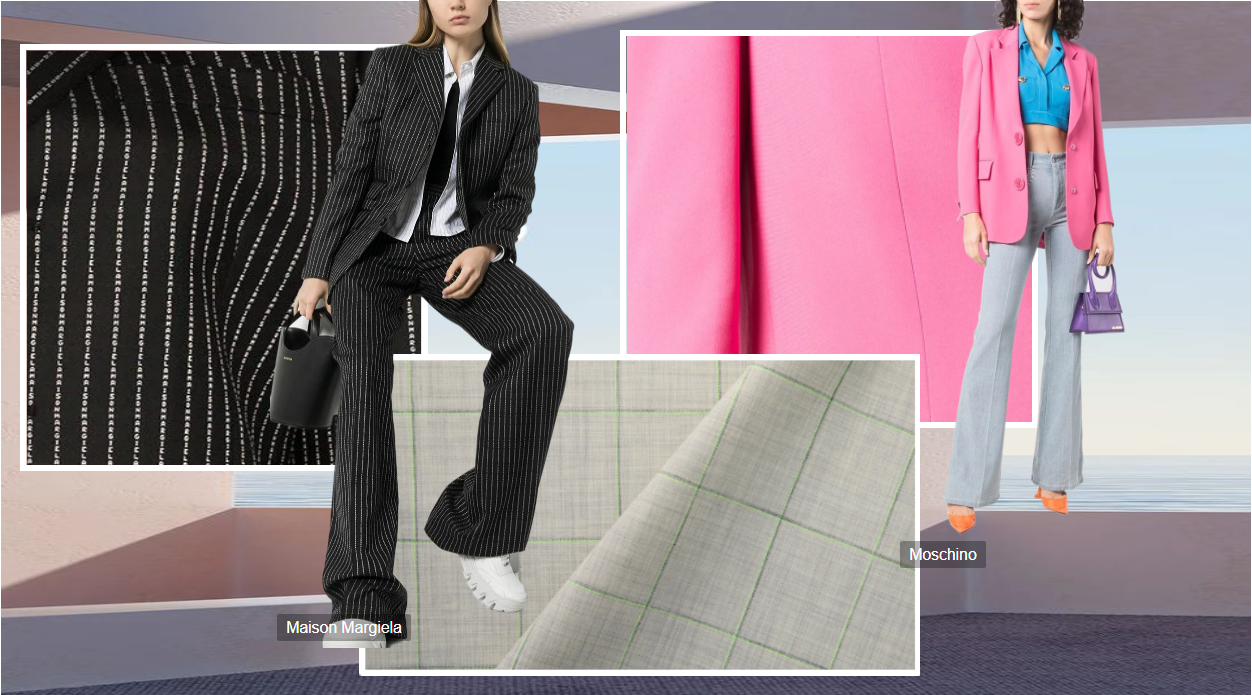 Style keywords: delicate urban; daily commuting; fine texture
Texture & material: Fine TR fabrics are smooth, stretchy and wrinkle resistant. The blending of viscose fibers and polyester is joined by other materials to present different textures.
Color: Optimist dopamine tones will be the new fashion trend; elegant pales will continue the momentum; saturated bright is the mainstream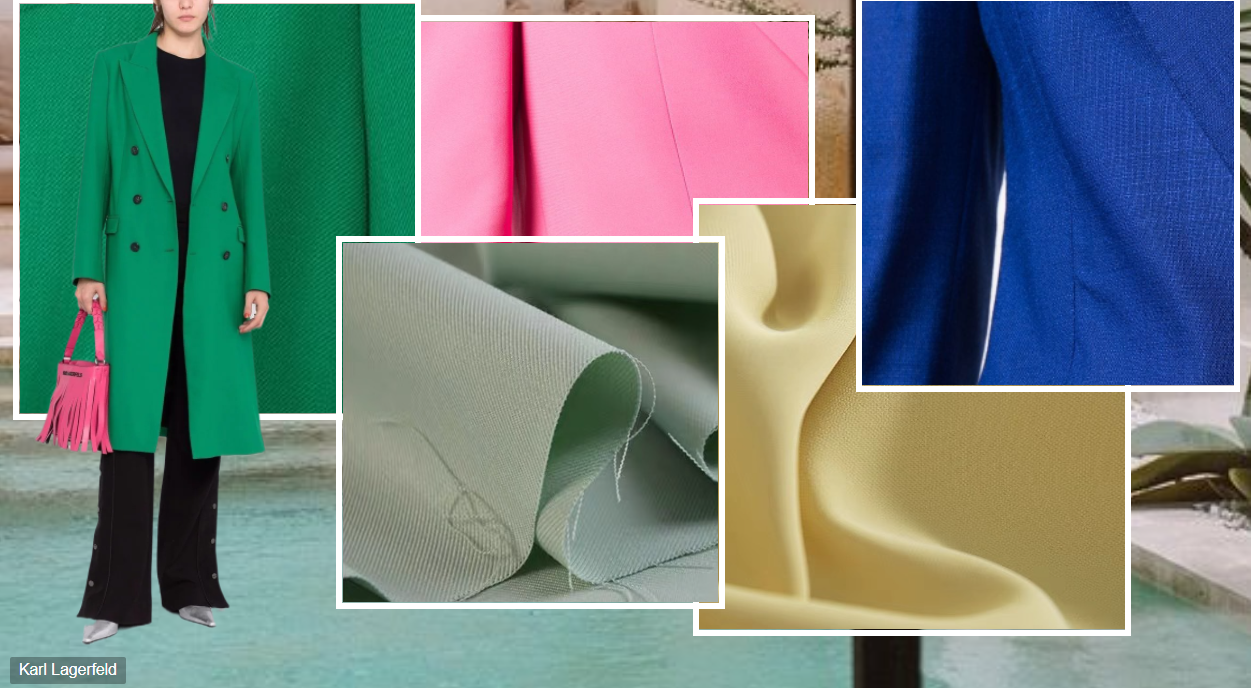 For the commuting of sophisticated urban beauties, fine TR fabric is the best choice to present fashionable charm and neatness. Dopamine brights dominate the new season. Suit and suit jacket are the staples, as trench coat also takes a certain proportion.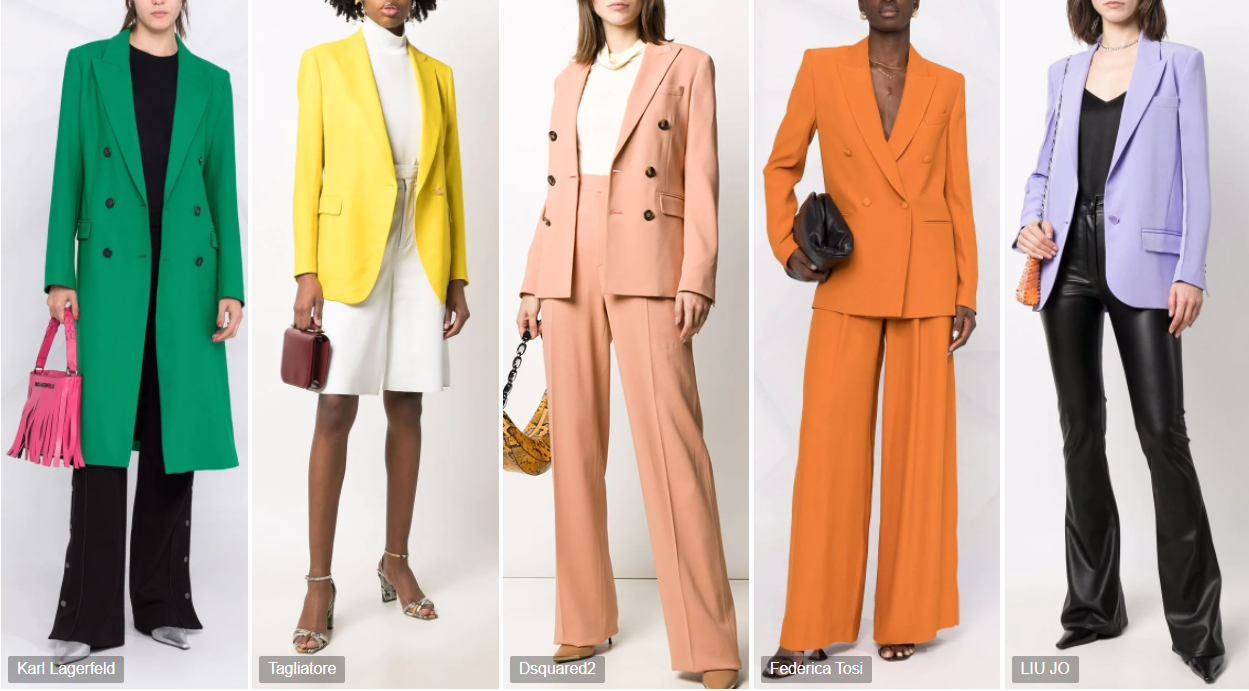 Style keywords: business check; casual check; chic check
Material & skill: Viscose fibers are blended with polyester fibers and other materials. Metallic yarns are also injected to elevate the sense of fashion. Try jacquard and embroidery to enrich the layers.
Color & pattern: Business colorway is the mainstream; the use of pale background will be the trending point; more color contrasts are showed; wider checks are more eye-catching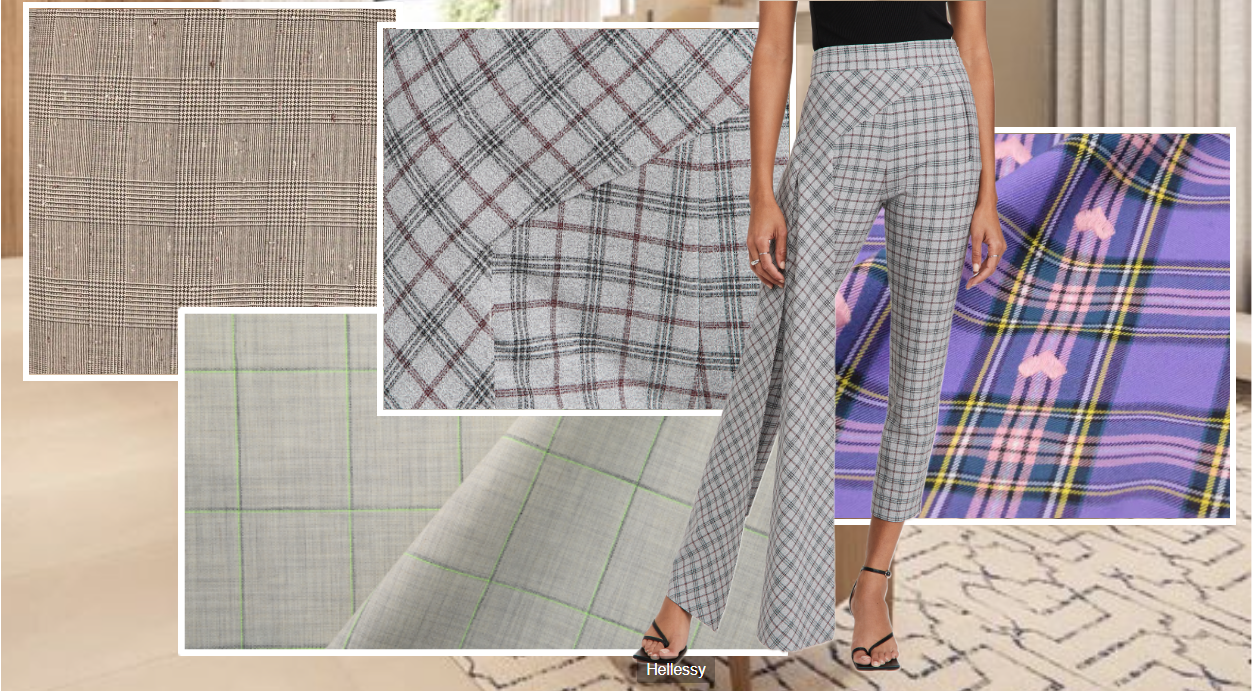 For a full report, pls visit https://www.popfashioninfo.com/details/report/t_report-id_13196-col_127/