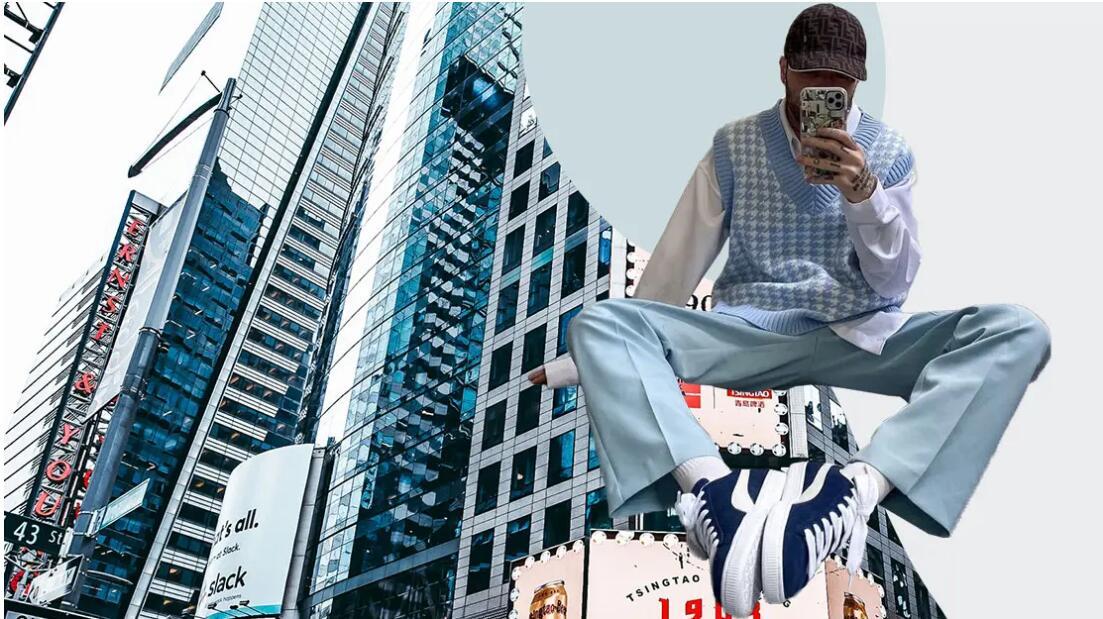 This report makes a comprehensive analysis of retailing market, street snap and Ins blogger in the first quarter. Compared with the S/S 2021 runway data, the growth rates of colors in markets tally well. The most increasing colors in the first quarter are pink, yellow, blue, green and purple. And this report will analyse the hot styles and looks of these five color tones.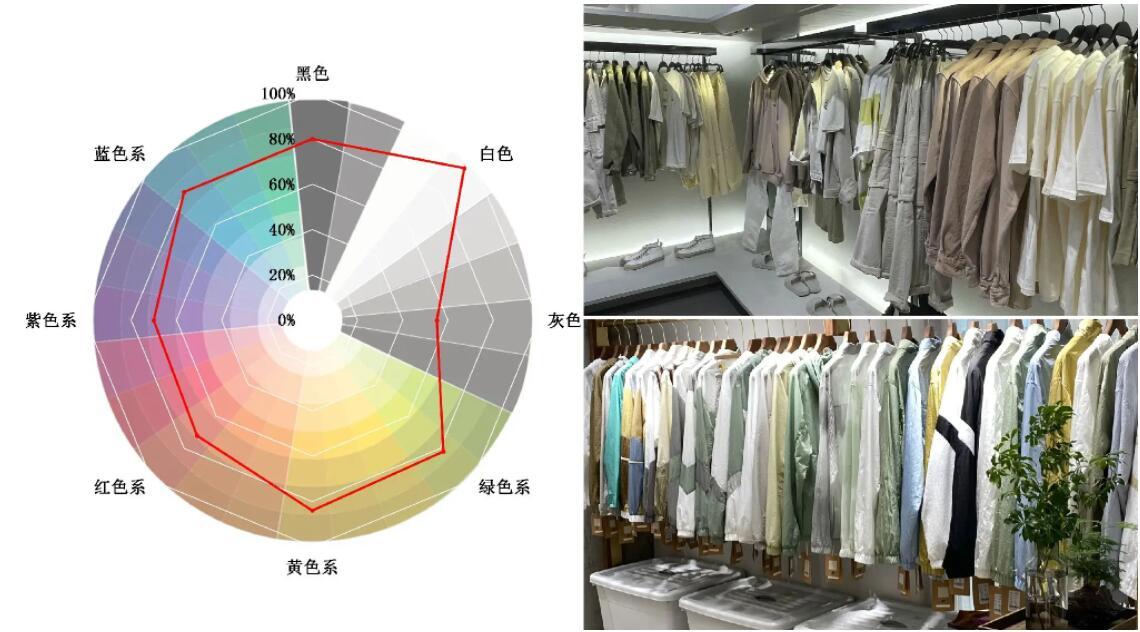 Pink colors are not just for girls. Menswear design also uses pink in S/S, and difference is made on hue and saturation, which can underline the steadiness and romance of men. The color PANTONE 14-1311TPG was predicted by POP in the report Evening Sand -- The Thematic Color Trend for Menswear.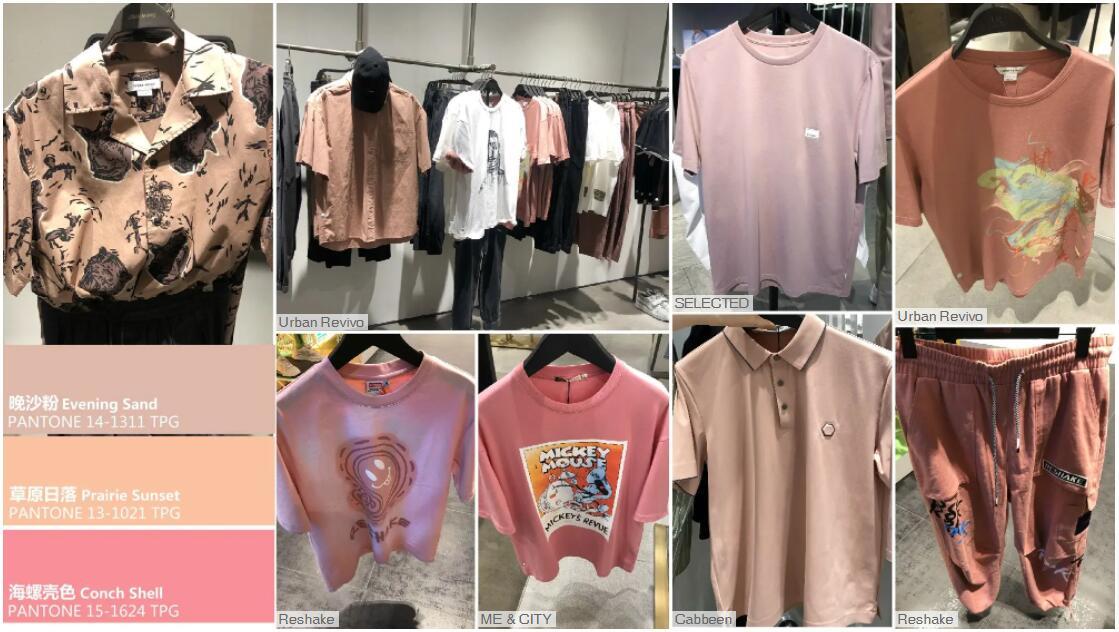 Pink color tone is loved by many fashion bloggers. Sweatshirt, T-shirt, suit and trousers are perfectly interpreted to show the romantic feel. Pink suit is a design for reference, which is suitable for both youthful and mature men.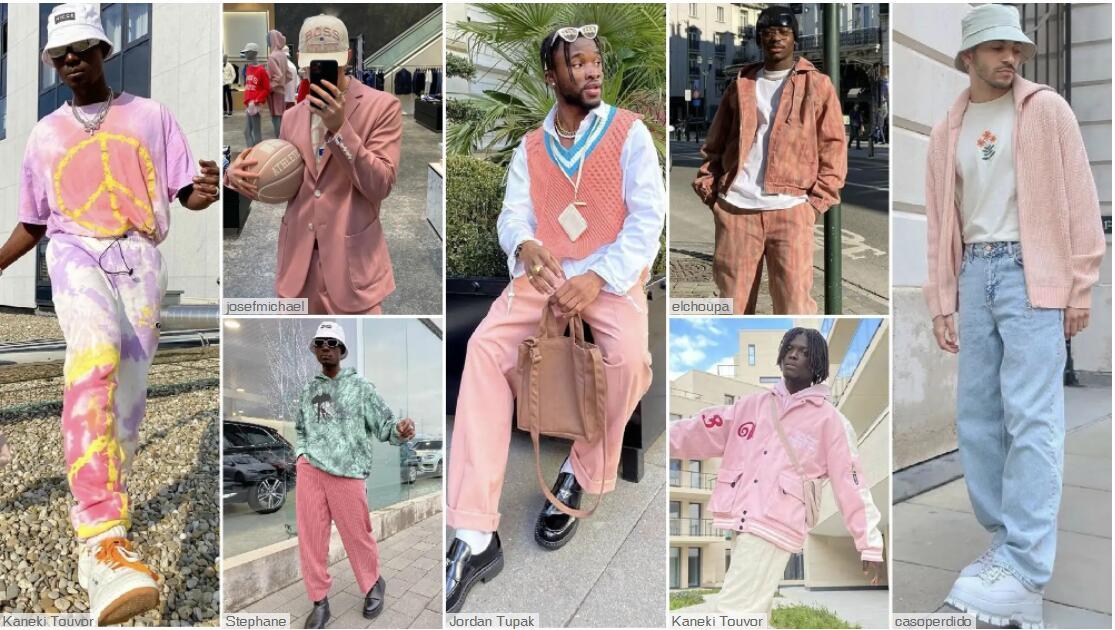 Fashionistas notice the popularity of pink colors. Refreshing and chic looks are presented through their own fashion concepts. Monochrome pink outerwear is combined with white shirt with flower pattern to show clear layers and individuality.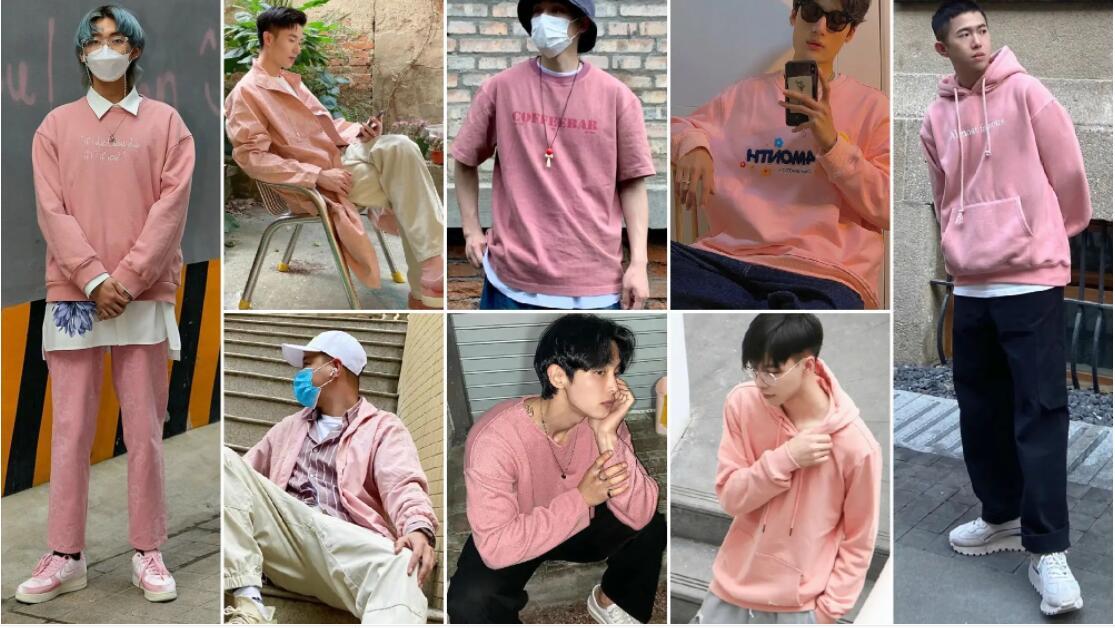 For a full report, pls visit https://www.popfashioninfo.com/details/report/t_report-id_10278-col_33/