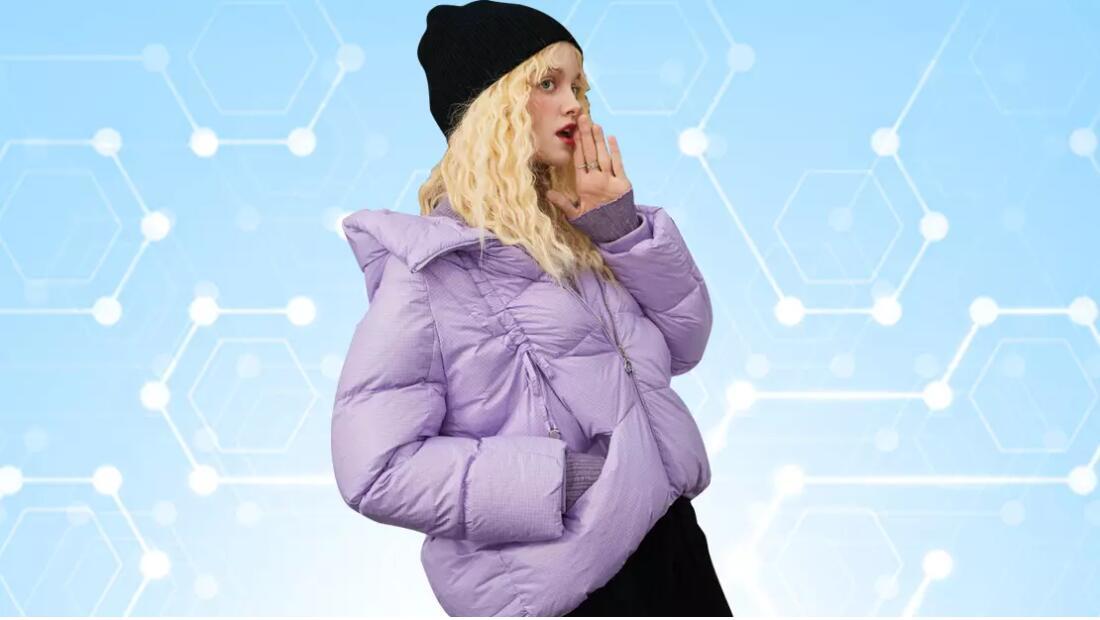 According to data analysis of TOP 100 downloaded women's puffa jackets from October to November, young lady style puffa jackets ascend a little, but simple and sophisticated style is still a main style. Down jackets remain a key silhouette, and waisted silhouette may be replaced by the straight shape. Practicality drives the use of ties and drawstrings, and inclusivity also stands out. Splicing remains key.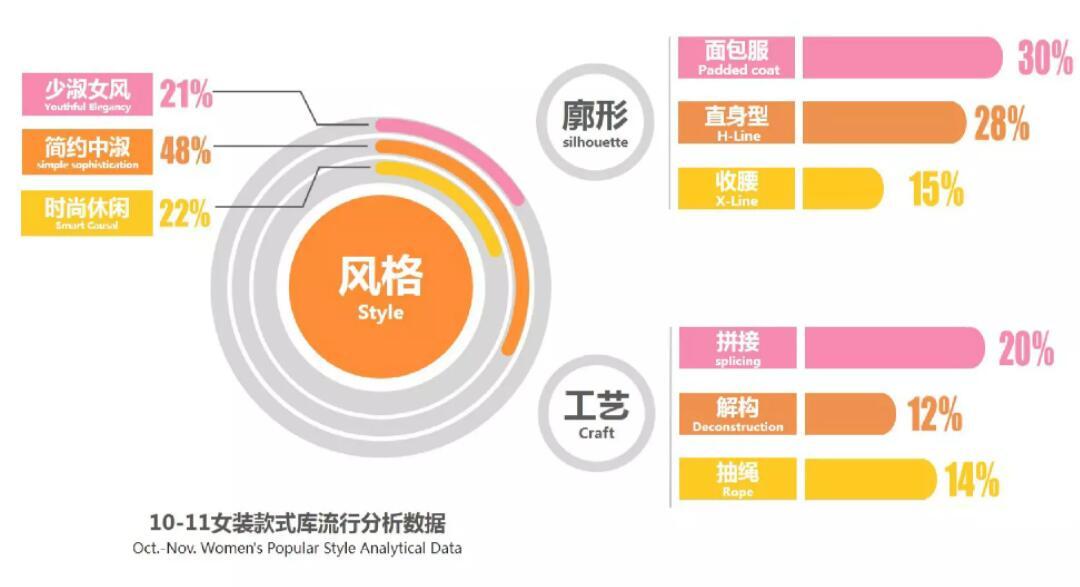 The top 10 styles are ranked according to downloading data (From left to right are 1-5, 6-10.). With the recovery of market and practicality, designers pay more attention to fashion items. From the top 10 styles, we can see puffa jackets become more inclusive and younger.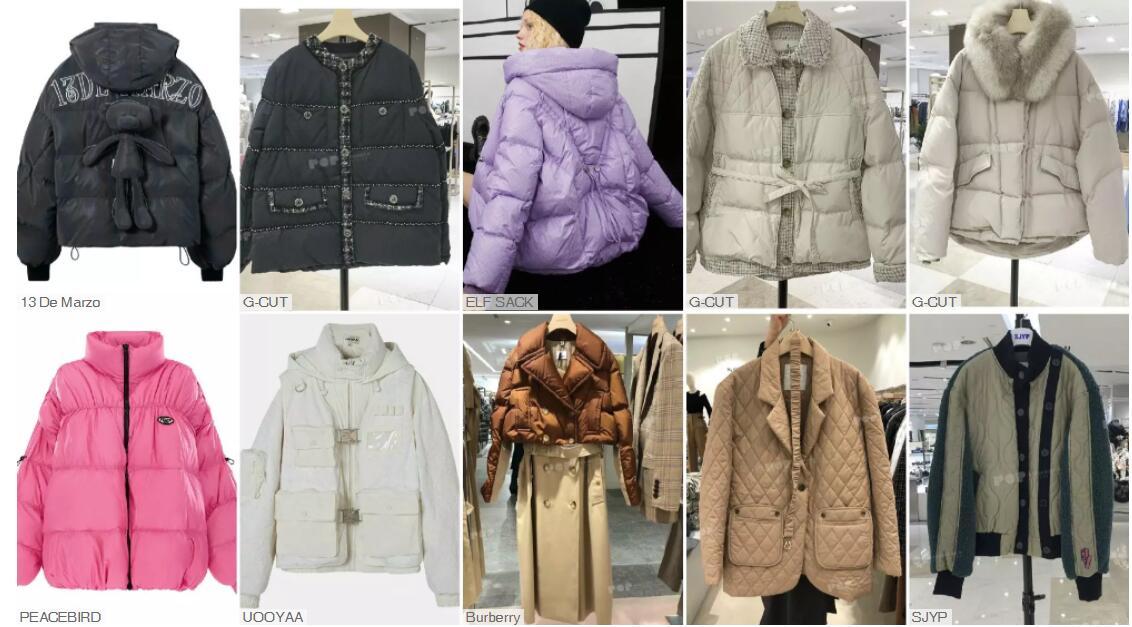 Mixed materials come to the spotlight. Thickness contrast and texture difference co-create bold and individualized puffa jackets. Blancore mixes wool with puffa jackets to add layers, and the detachable panel can be used as a scarf. It is a practical and chic design.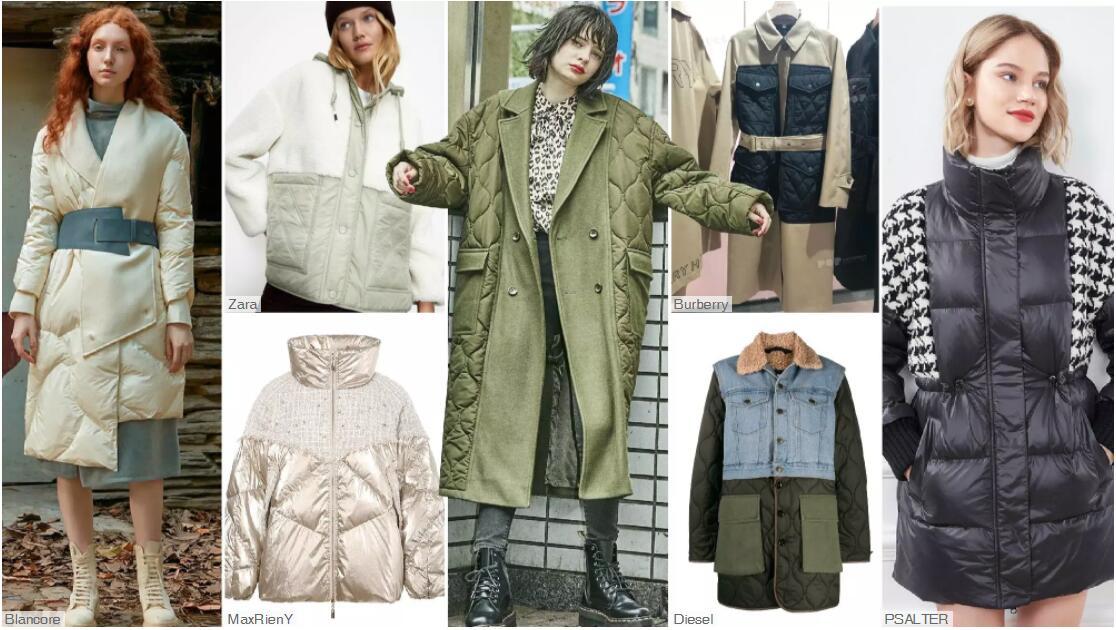 Stand-collar puffa jackets hold 29%. The stand collar is simple, warm and versatile. Ochirly fuses the stand collar with reversible design to fit various occasions.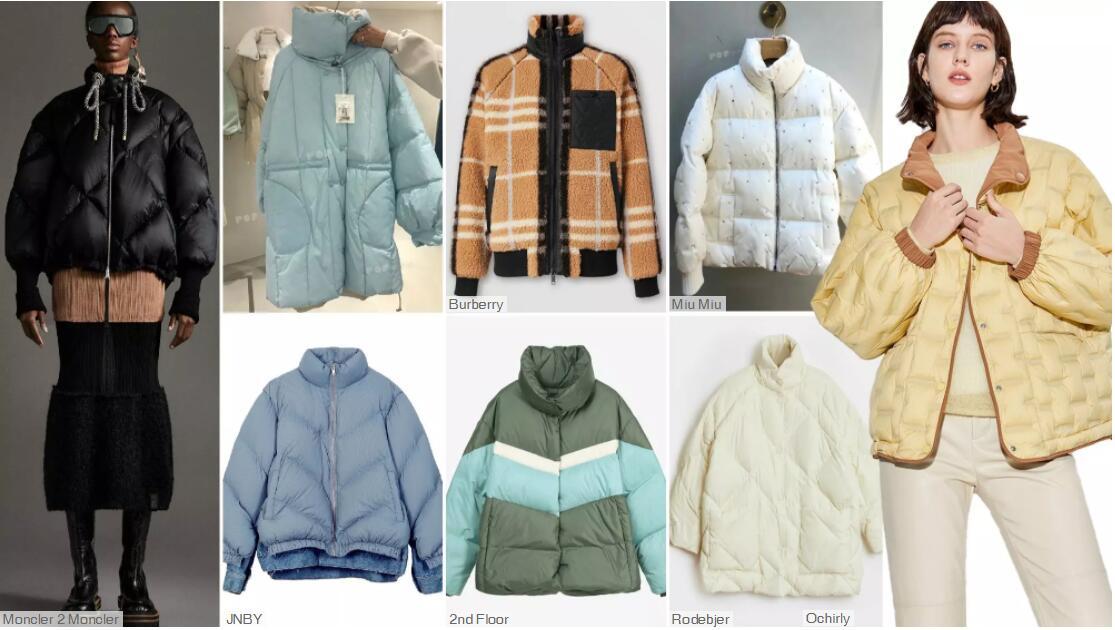 For a full top puffa jackets fashion trend analysis report, pls visit https://www.popfashioninfo.com/details/report/t_report-id_9240-col_132/