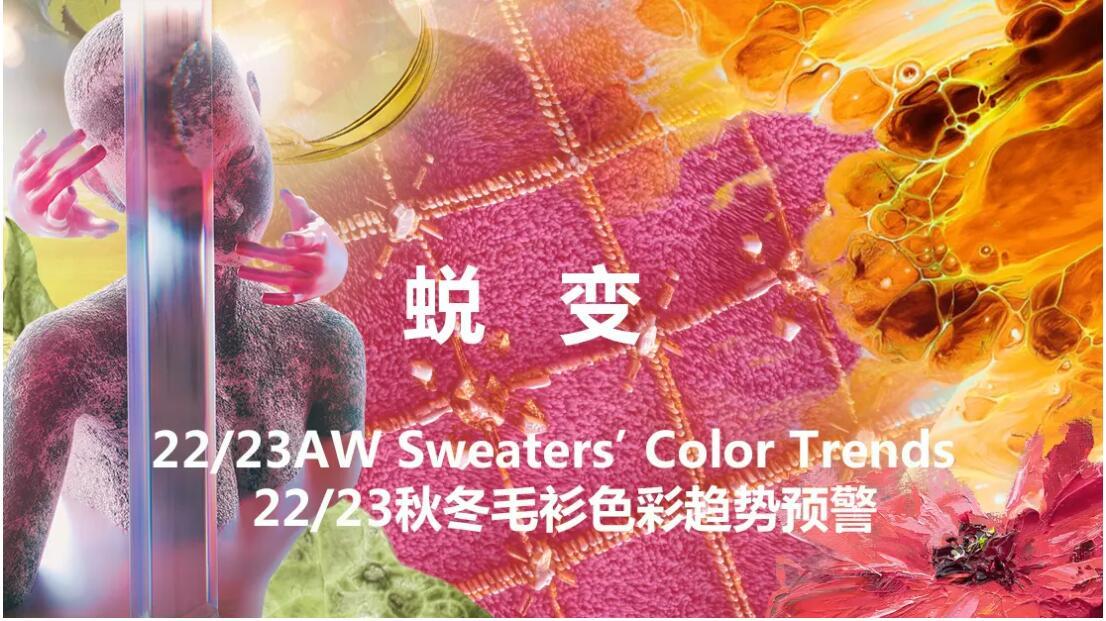 Having experienced the unstable society, emotional young consumers are pursuing security in the face of uncertain future. Connecting with the outside, they convey emotions and improve joyfulness. Therefore, color plays an important role in enhancing security and encouraging power. The colors which can help young generation to metamorphose are more attractive. These young people prefer personal favour to traditional classics. The palette of A/W 22/23 leisure knitwear is more variable and flexible. Outdoor exploration has become the main entertainment, and comfortable natural colors present the plain charm. The online and offline lifestyles are both important, eye-catching digital bright color is the key to social media interaction and individuality expression.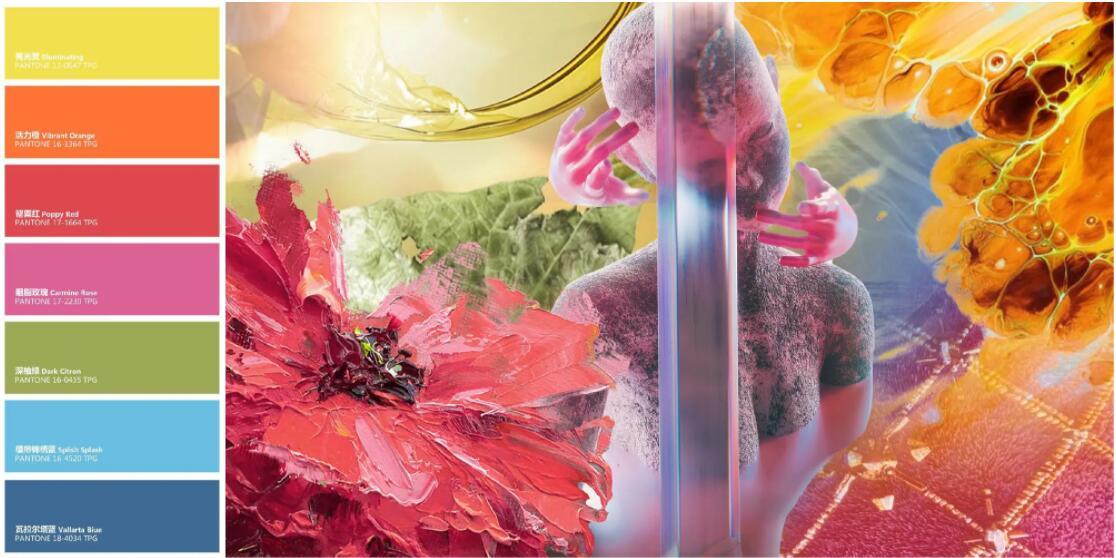 Bright yellow color brings hope, vitality and encouraging power. High saturation provides a thick but not harsh sense. Gentle color power reaches the inner world and takes out the gloomy mood. The thermal feel of knitwear is more intensive in A/W, and placement decoration is the key point.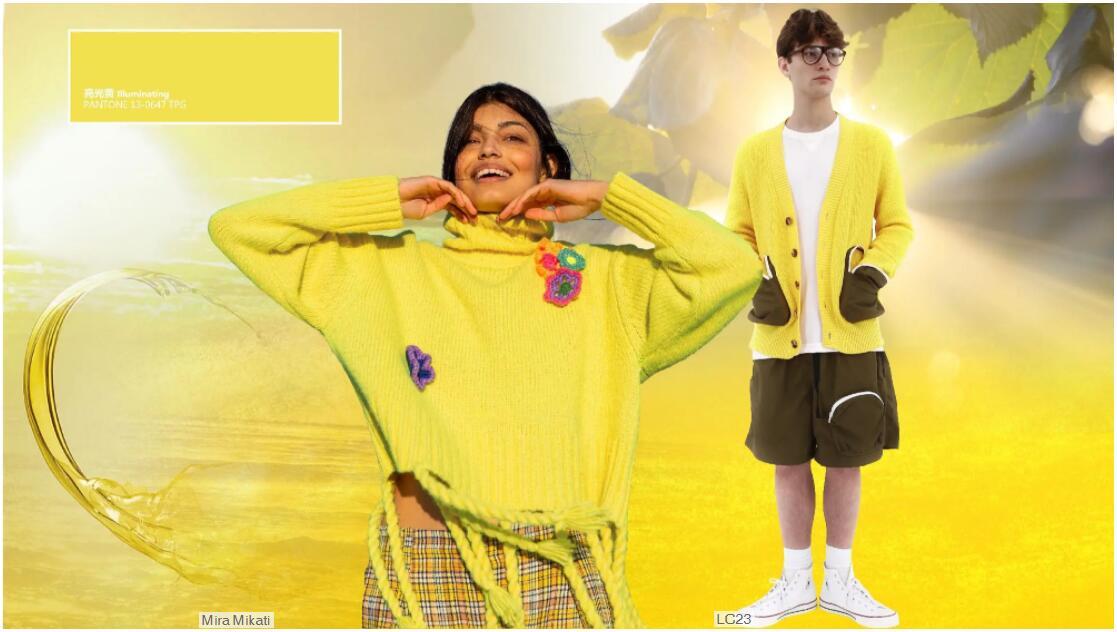 Illuminating is applies on more leisurely and comfortable knitwear. Loose H-line is the main silhouette, and letter, geometry and pattern are the major decorations. Plush yarn provides warmth, and halo-dyeing colors create the light spot effect. Color-blocking placket, collar and cuff increase vitality.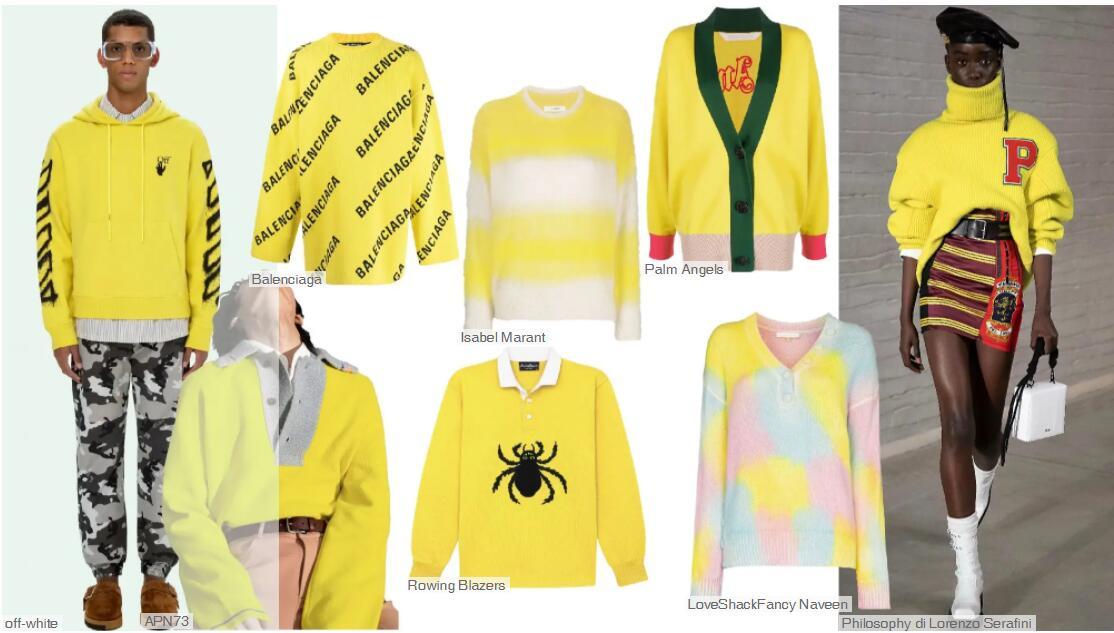 Thick Vibrant Orange increases the temperature of A/W. Compared with the orange of A/W 21/22, Vibrant Orange is brighter and can better enhance the emotion. This cross-seasonal color is suitable for more avant-garde young markets.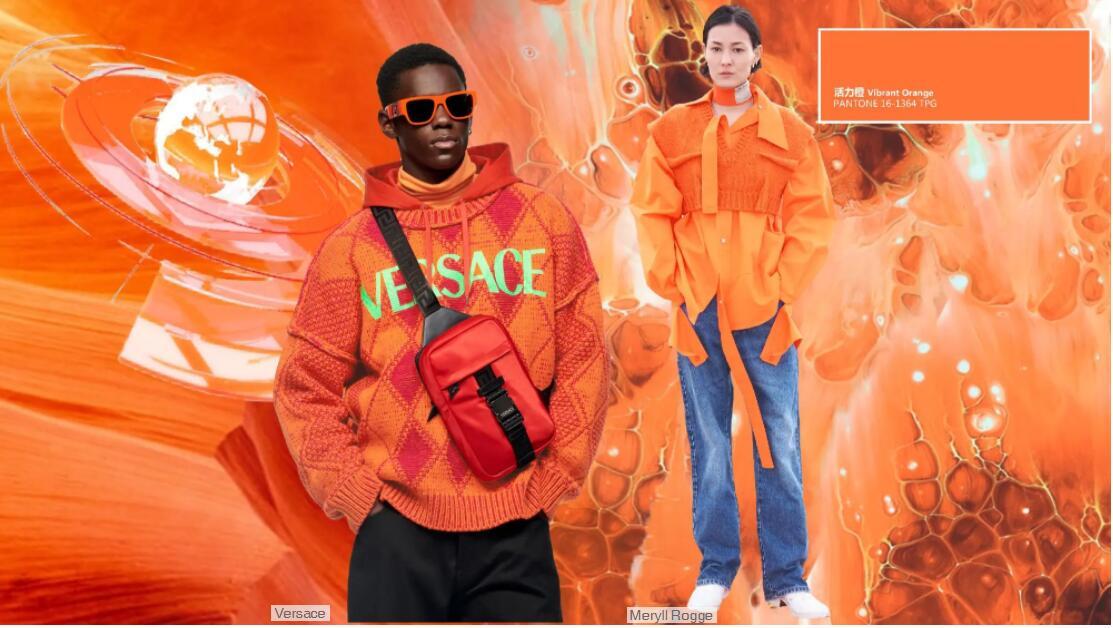 For a full report, pls visit https://www.popfashioninfo.com/details/report/t_report-id_10167-col_125/