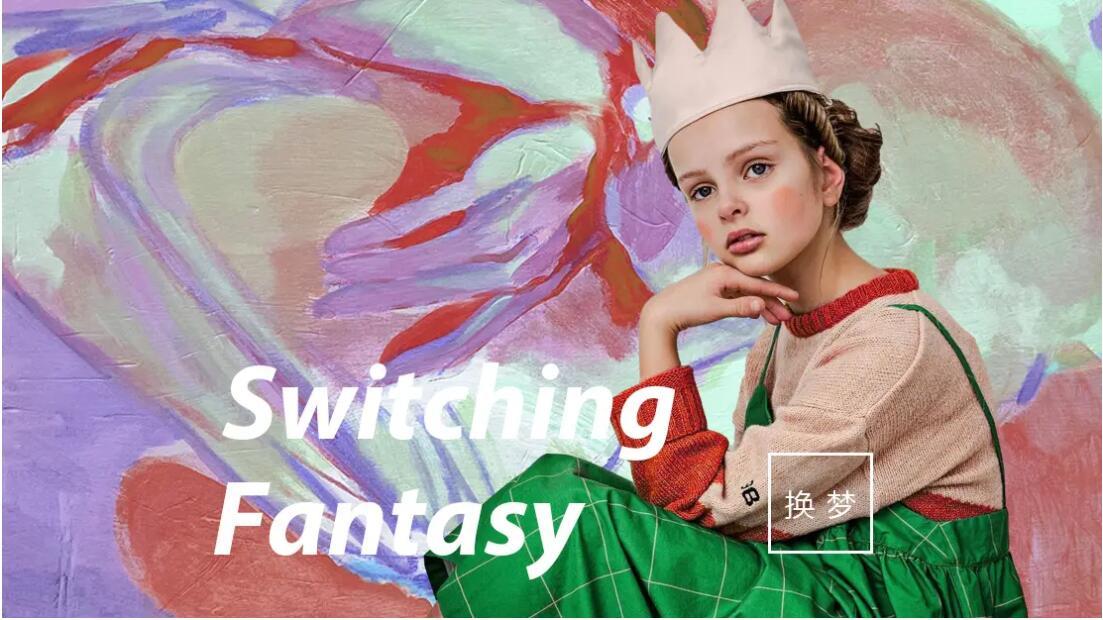 New generation's clearer recognition of the relationship between individual and the world has experienced the impact and integration of multi culture, which can reflect the evolution of independent mindset and aesthetic. Impulsive spirit calms down in the updating living conditions. With the rise of natural confidence, there are more and more bold dream makers, who creates multiple interlaced spaces in their own world. Every unique individual should be appreciated in this inclusive and free condition.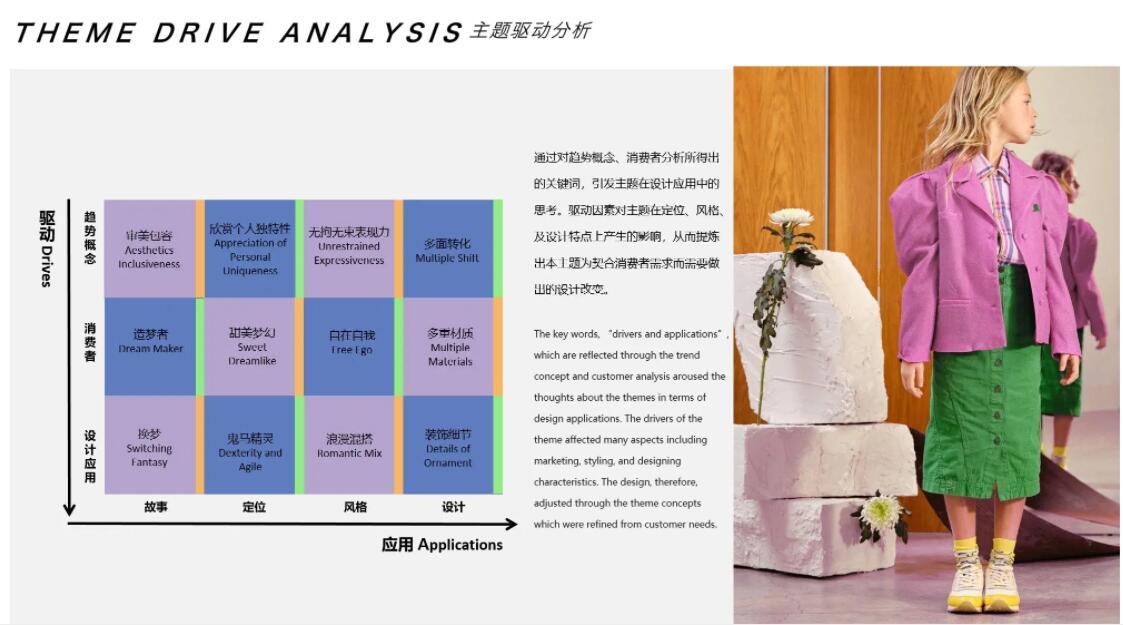 The new-emerged Korean designer brand BEBEBEBE creates a fairy tale world for kids based on its bold color combination and creative hand-drawn patterns. Inspired by artistic graffiti and flower garden, lively colors strengthen the joyous atmosphere. The combination of abstract romantic floral pattern and bright palette draws attention.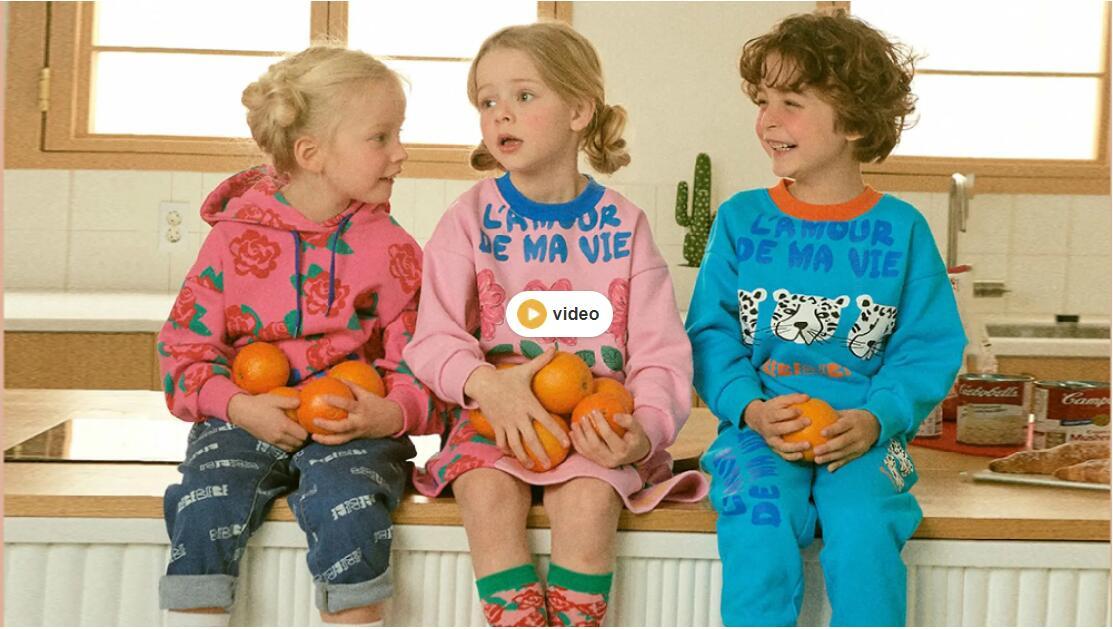 The color combination of Switching Fantasy is generally sweet and dreamy. Green, blue and purple are fused with neutral basic colors. Soft pink, bright orange, 3D ornaments and multi-material details create a fantastic environment between reality and dream. The following are the three key colors of the theme, which can be used in multiple occasions.
Illustrator Aya Takano describes the dreamland which is inspired by childhood in a way full of passion and creativity, giving aesthetics life for the fantastic childhood world. Artist Tina Yu presents colorful and fun fairy scenes through pastel clay art and unique perspectives. Pastel colors are perfectly combined to exude the temperate romance of infants.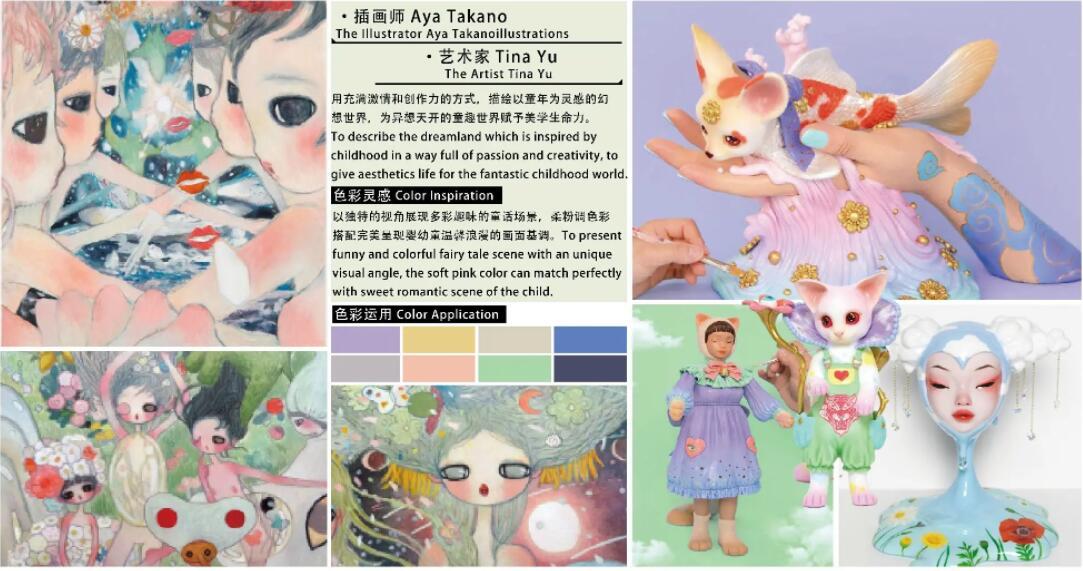 The new-emerged Korean designer brand BEBEBEBE builds a vital paradise for kidswear fashion through flamboyant colors and creative patterns. Inspired by 60-70's album cover, cartoon and festival poster, the London-based kidswear brand Raspberry Plum creates retro modern products and tells special fairy tales through art.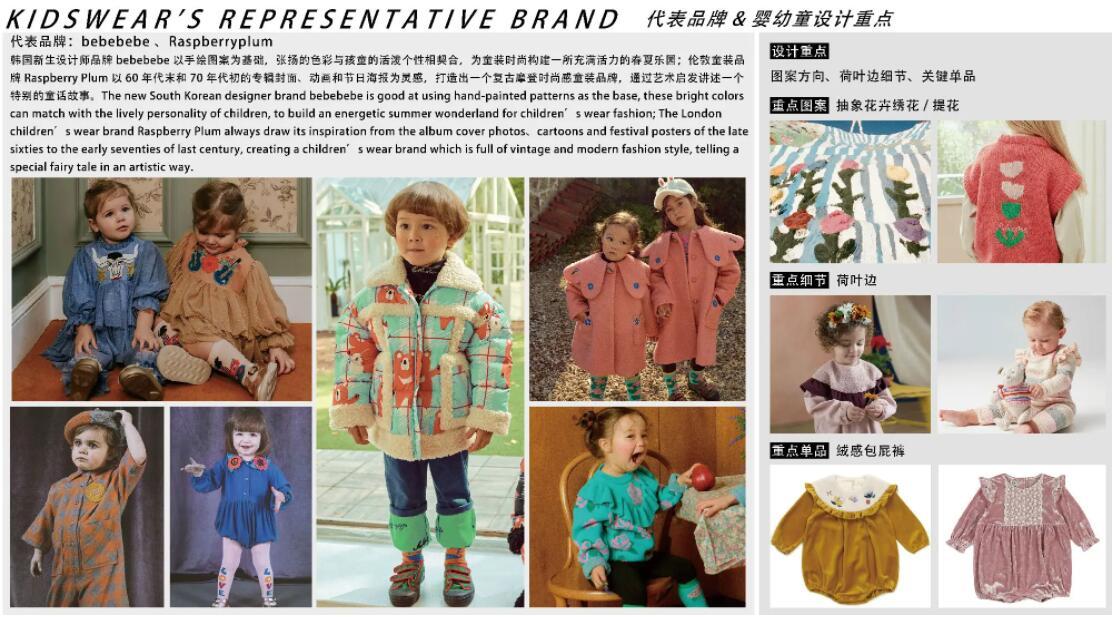 For a full report, pls visit https://www.popfashioninfo.com/details/report/t_report-id_10691-col_125/