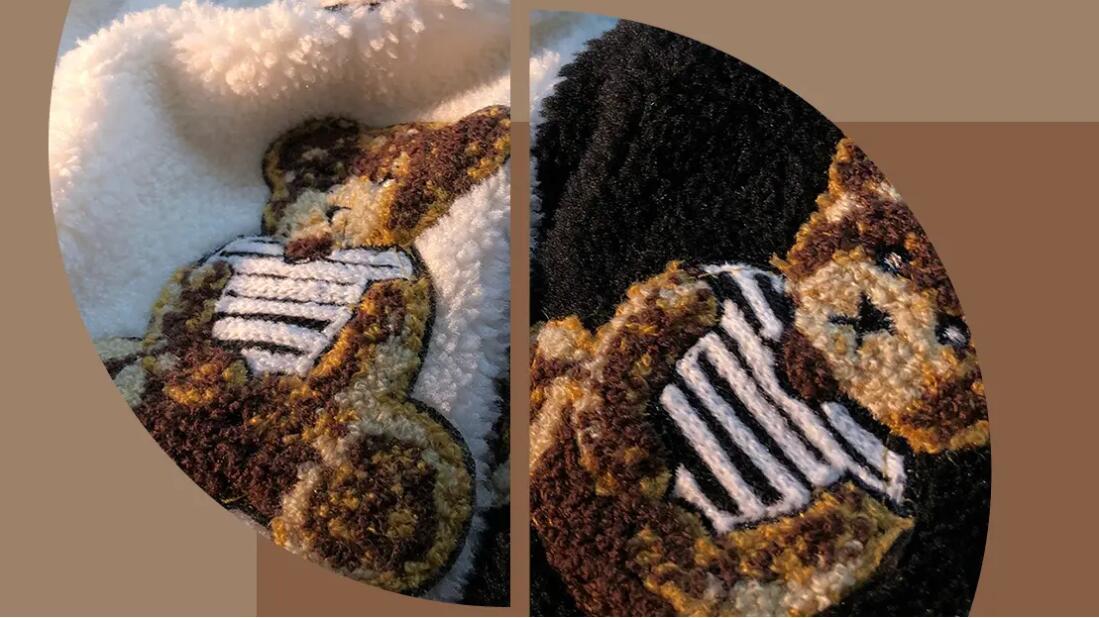 Popular bear element continues the momentum. These minimalist and good-looking designs are naughty, lovely and whimsy; furry materials and 3D tactility provide comfortable, safe and unique dressing experiences.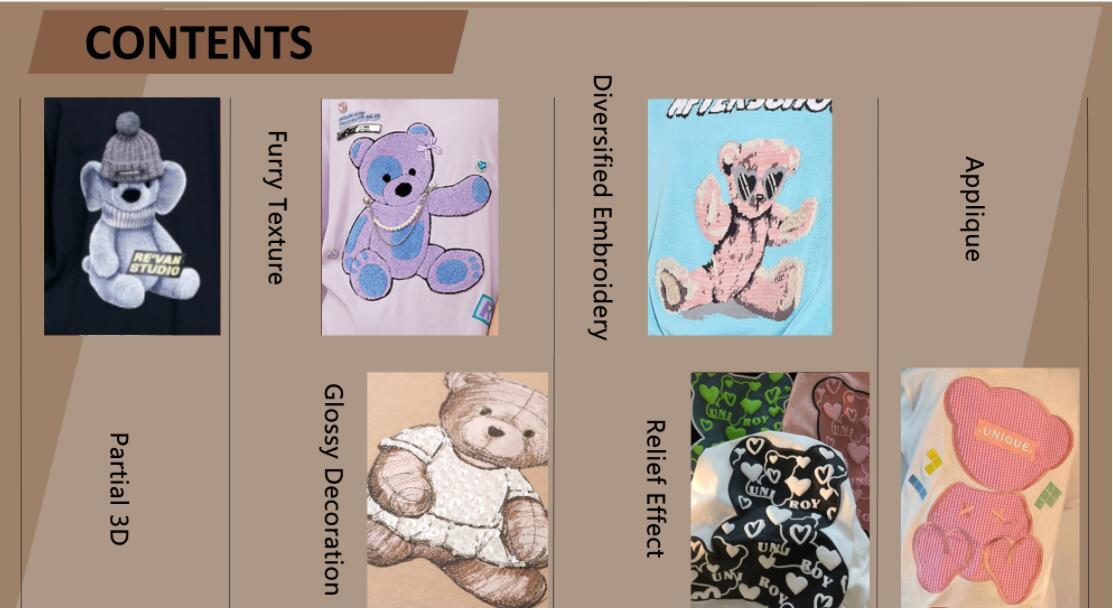 Partial realistic texture and stuffed applique are combined with printing to make bear patterns more dimensional. Knitted hat is layered with clothing to elevate the general atmosphere, and the 3D bears on the front chest enrich the pattern layers.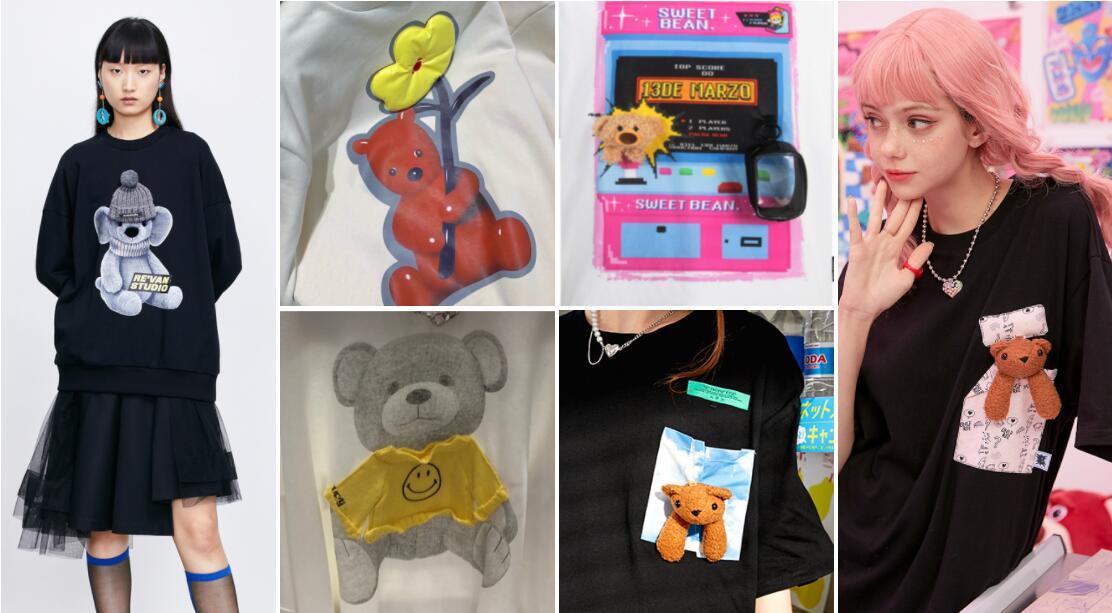 Furry embroidery is always an important craft for A/W patterns, which perfectly interprets the hair and visual effect of bears. The layering with bowknot and metal chain improves the playfulness of pattern, and the use of patches is more realizable.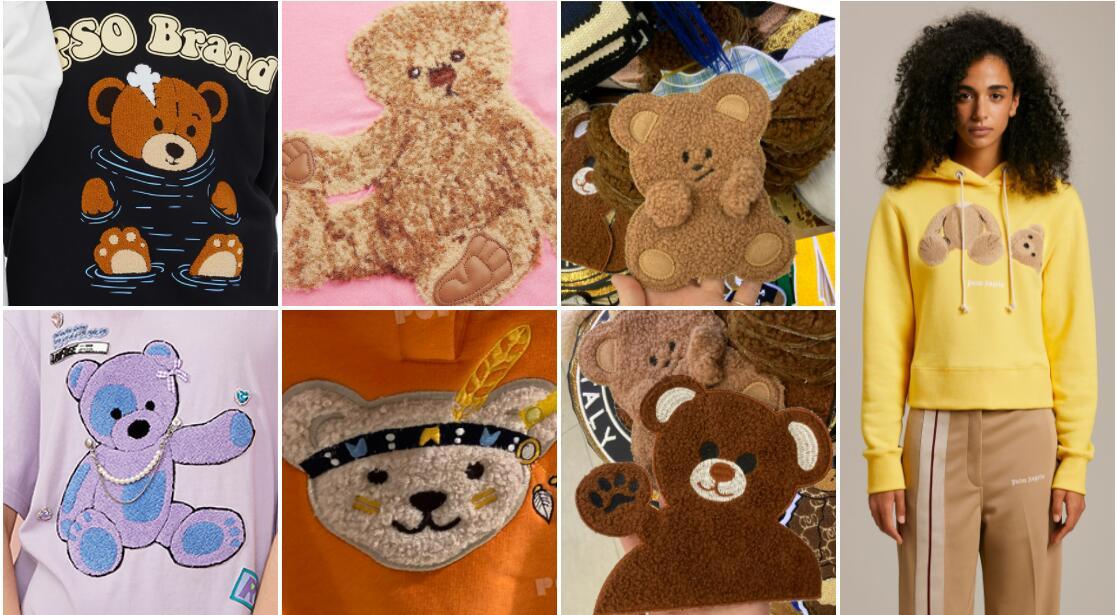 Glossy gemstones and crystals are arranged densely in order to form sweet and cool bears. Beads can be filled in the placement of embroi-dery to present granular and shiny bears with a lively girlish feel.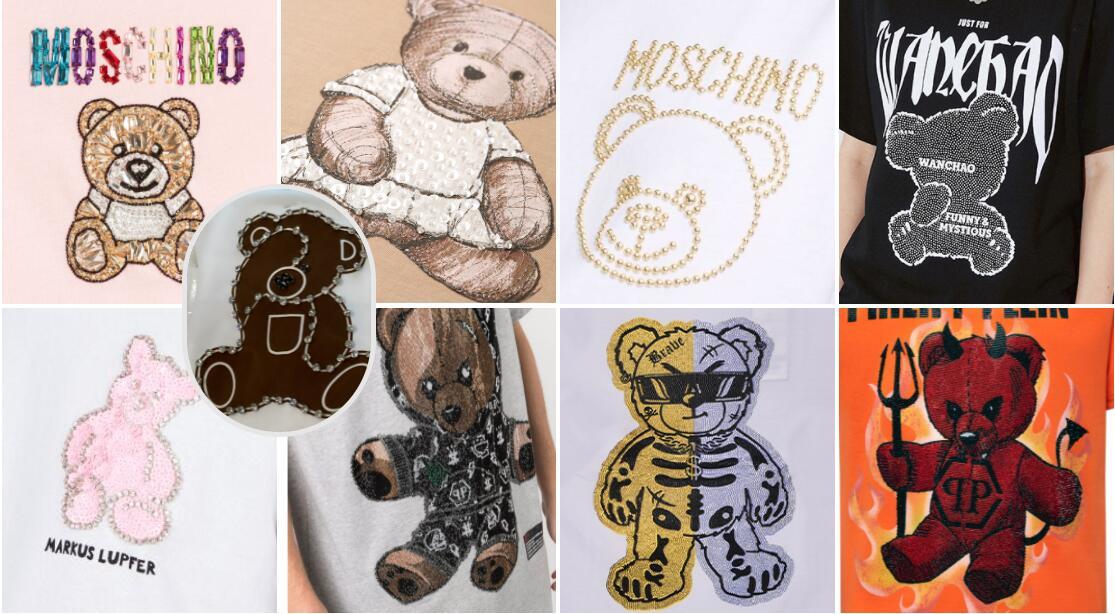 For a full report, pls visit https://www.popfashioninfo.com/details/report/t_report-id_11642-col_126/