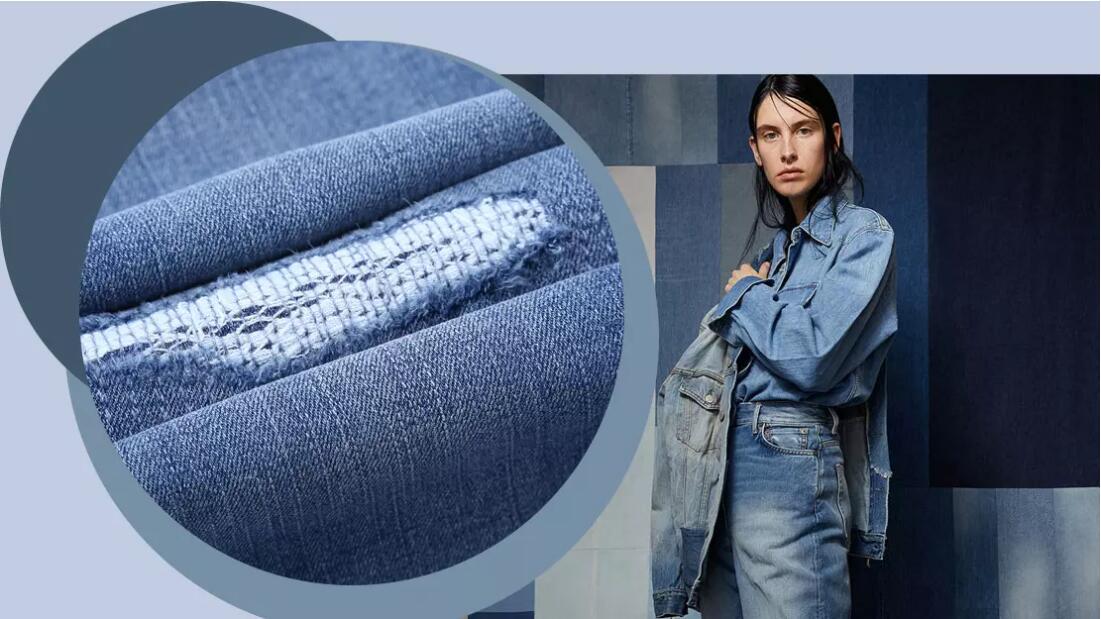 Sustainable design is the new ecological concept of S/S 2022 denim industry. Eco-friendly and comfortable denim fabrics prefer environmental protection materials to satisfy consumers' expectation of sustainable fashion. Eco-friendly fiber denim, degradable synthetic fiber denim and anti-bacterial denim provide consumers with more more practical and functional denim styles with outstanding dressing experience, which have attracted the eyesight of those consumers who pay attention to environment protection and sustainable fashion.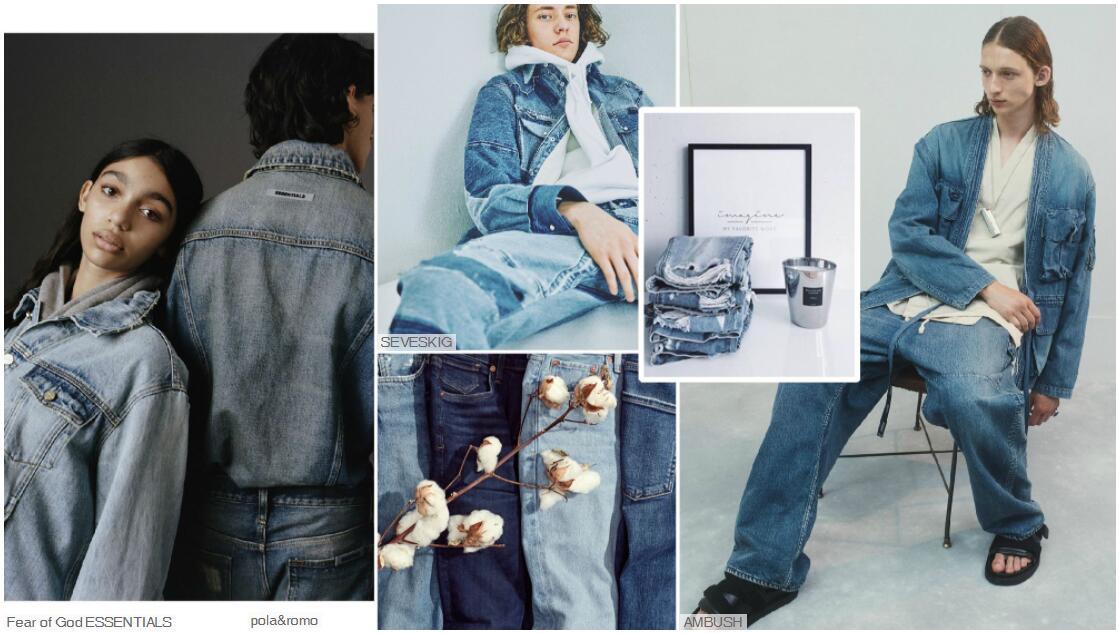 Eco-friendly fiber denim fabric is made of recycled old clothes and wasted fashion textiles. The closed loop control technology is applied on the new Circulose and Evrnu innovative eco-friendly fibers to produce recycled cotton denim fabric with 98% water saving compared with original cotton. The combination with recyclable designs injects inspiration into the spliced surface. The natural and solid, durable and comfortable fabric is suitable for creating S/S 2022 eco-friendly denim items with handcrafted sense.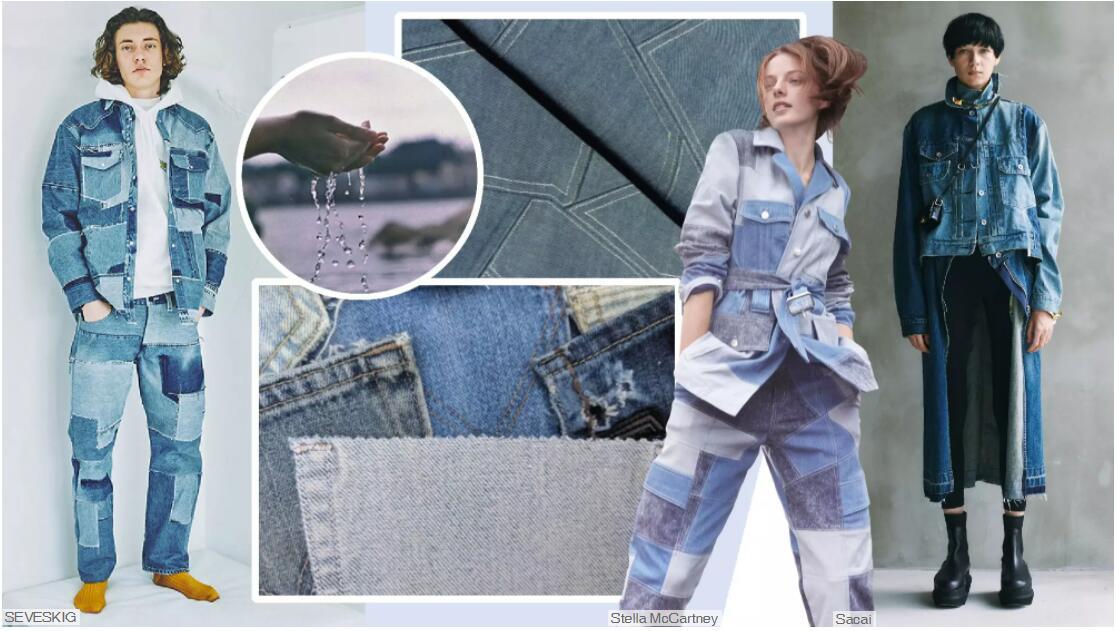 Eco-friendly fiber denim is made of waste materials and rags. The splicing of different colored indigo denim achieves zero waste of material and creates environmental protection and unique denim styles, which are suitable for jeans, jackets, outerwear and other denim items.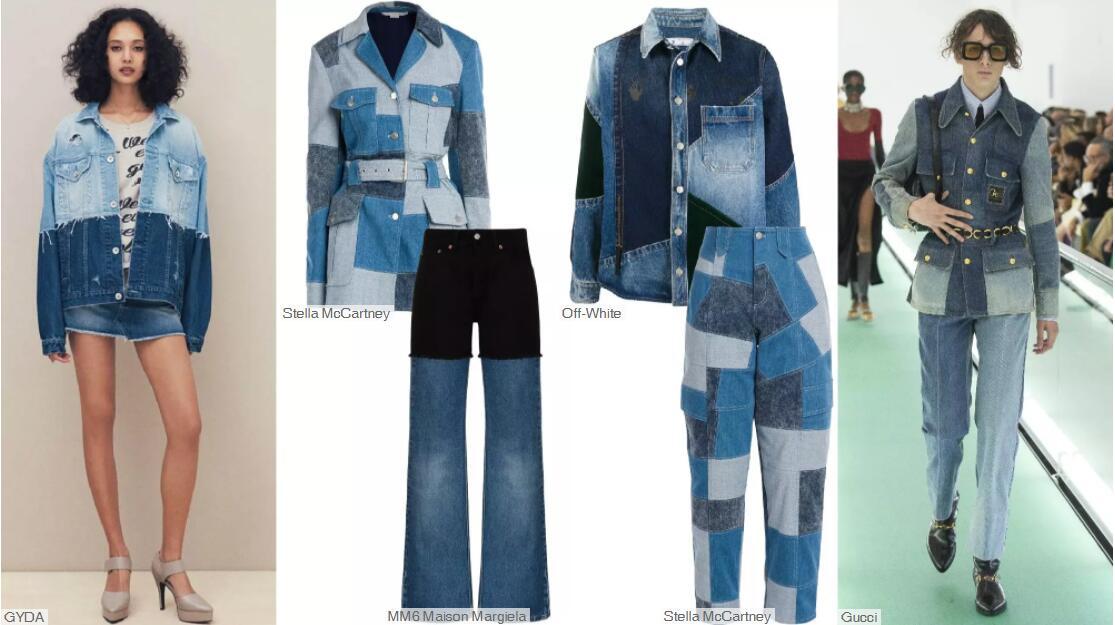 The degradable synthetic fiber denim blends biodegradable natural fiber like cotton, polyester fiber and elastic fiber. By controlling the content of the compound below 4%, it is beneficial to the later recycling, taking into account the trend of sustainable environmental protection. This fabric provides elasticity and stiff outlooks, which is durable and suitable for S/S 2022 denim items.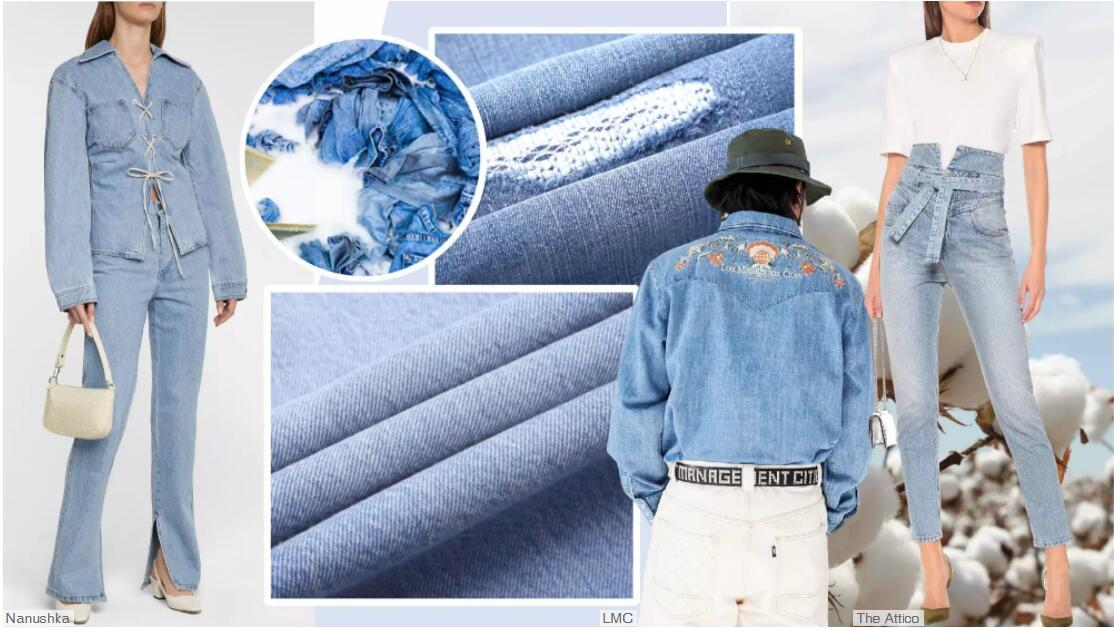 For a full report, pls visit https://www.popfashioninfo.com/details/report/t_report-id_9780-col_127/