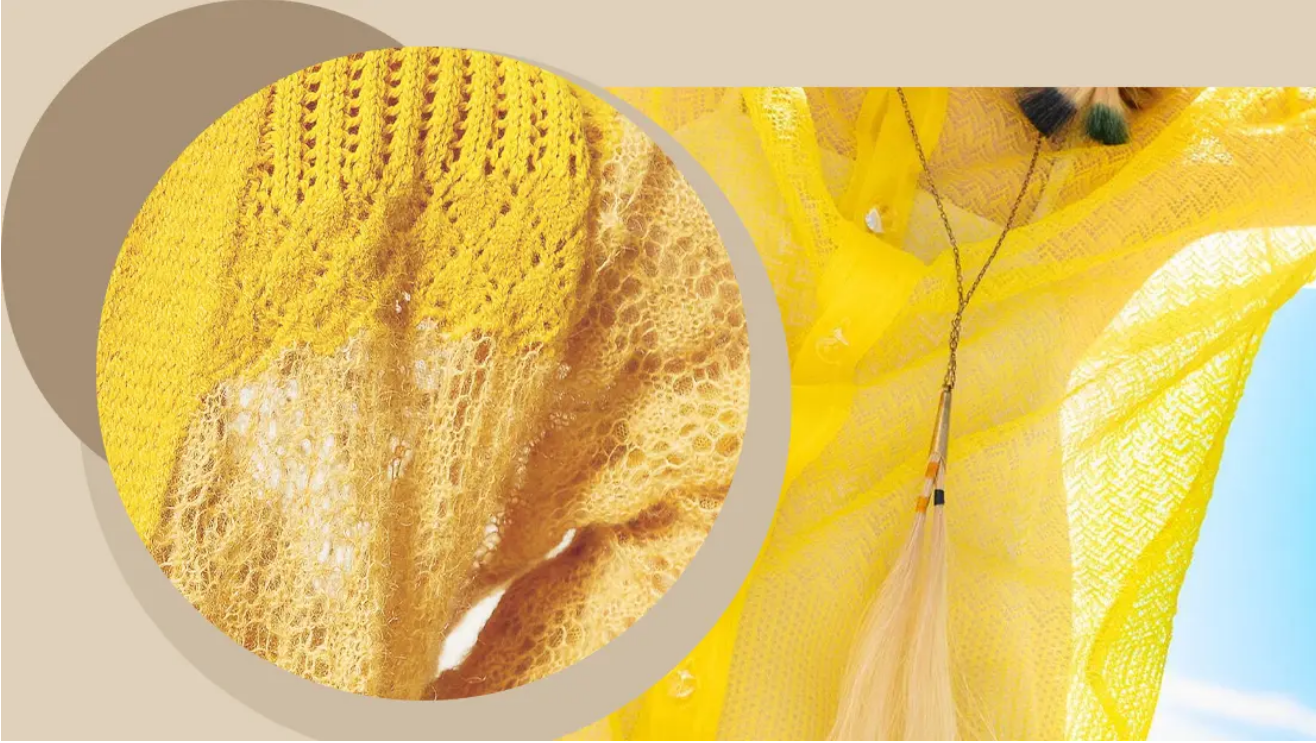 Fresh, breathable piece made of yarns and stitching is an important developing direction for S/S 2023 women's knitwear. The lightweight qualities brought by transparent yarns and fine-count yarns update the design of knitwear. Openwork and float stitching play a big part in summer to make knits breathable.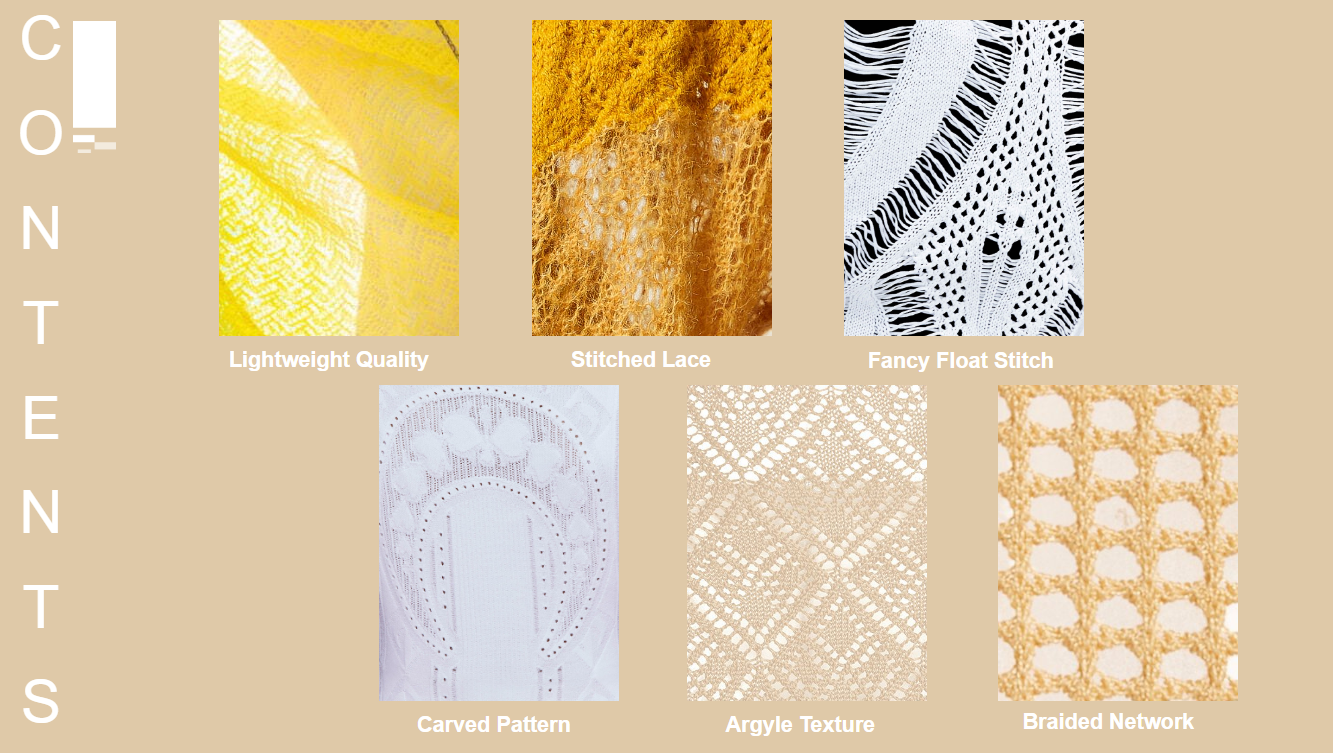 Knitwear with lightweight qualities pays more attention to the use of yarns. Ultrafine cashmere, transparent yarn, and sequined yarn update basic plain knitting and ribbing to show a translucent effect. Besides, the use of popular colors can also elevates the level of fashion.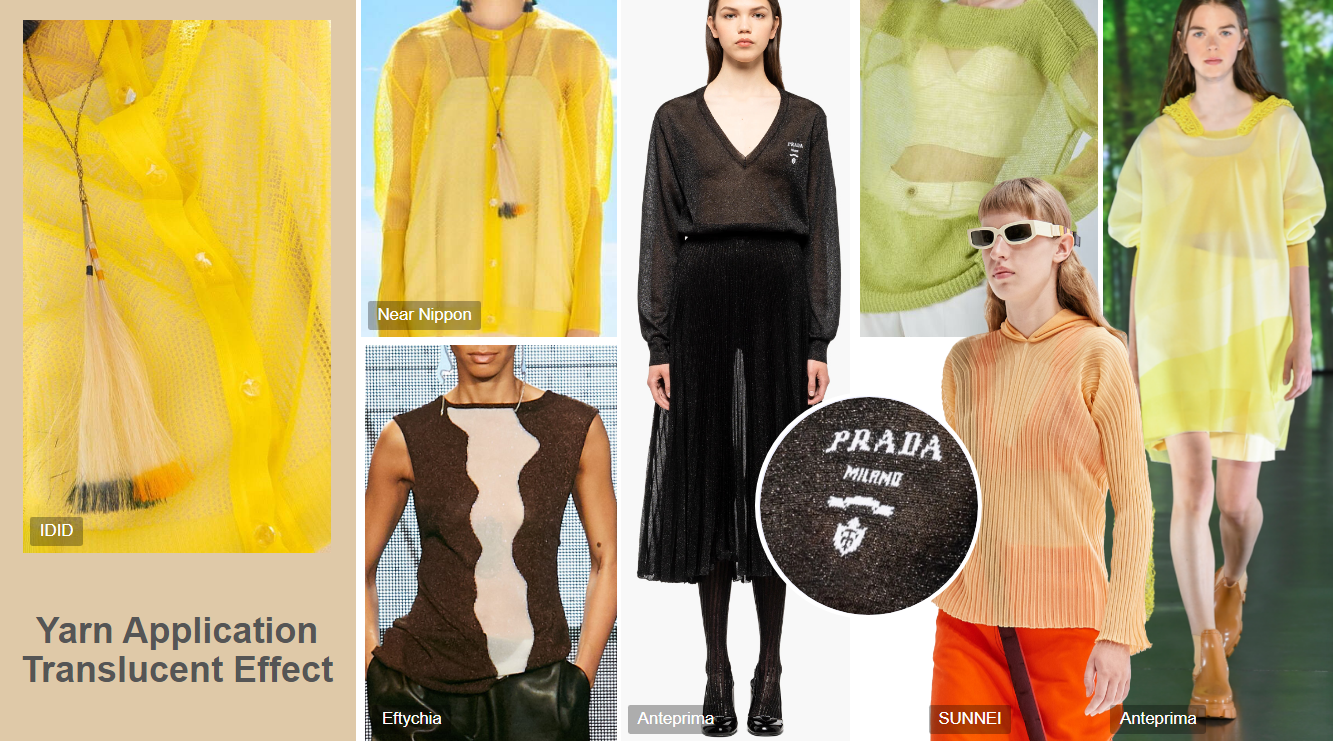 Lace patterns made by shift stitches create elegant pieces, which is more suitable for the design of sophisticated styles. Fine-count yarns bring textured patterns with shift stitches to enrich the visual effect. The graduated density of stitching can further improve the textural layers.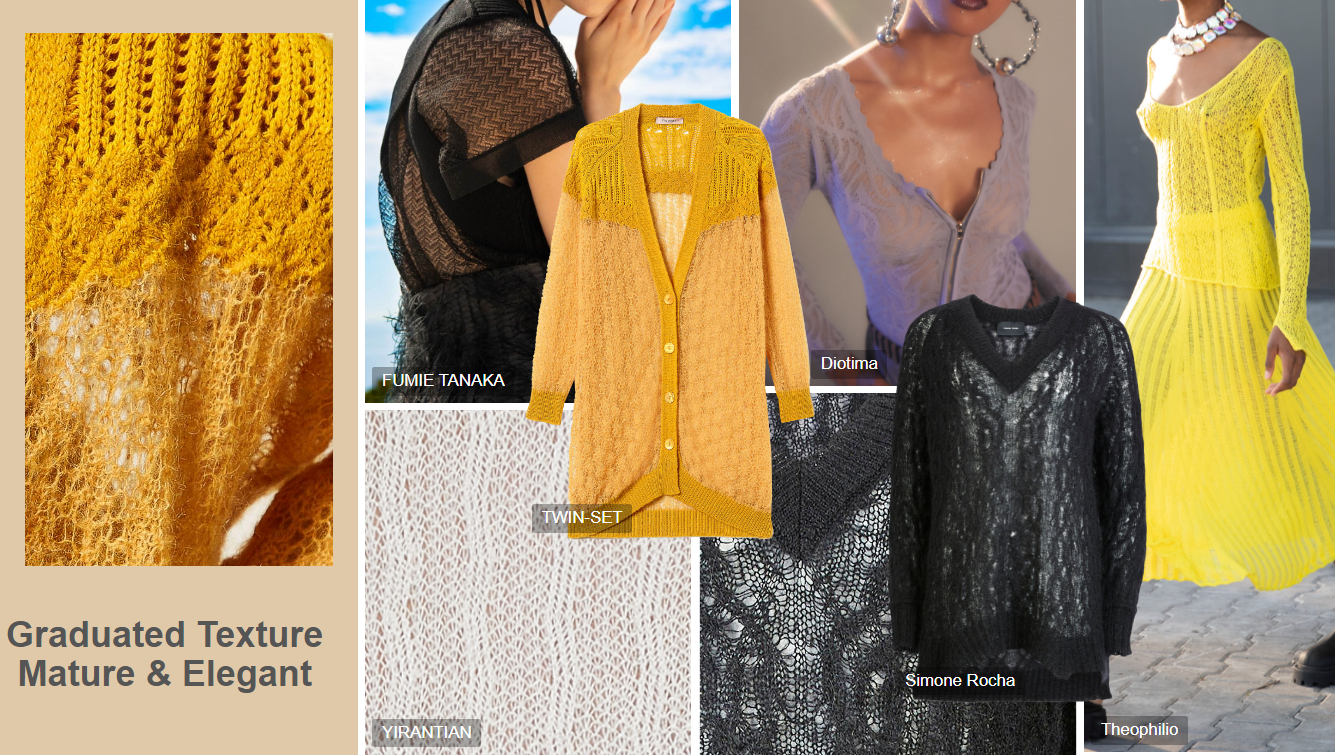 The use of float stitches is more orderly than before. Patterns made by float stitching are more recommended this season to enrich the visual effect. The regular changes of float stitches improve the air-permeability and comfort of basic knitwear.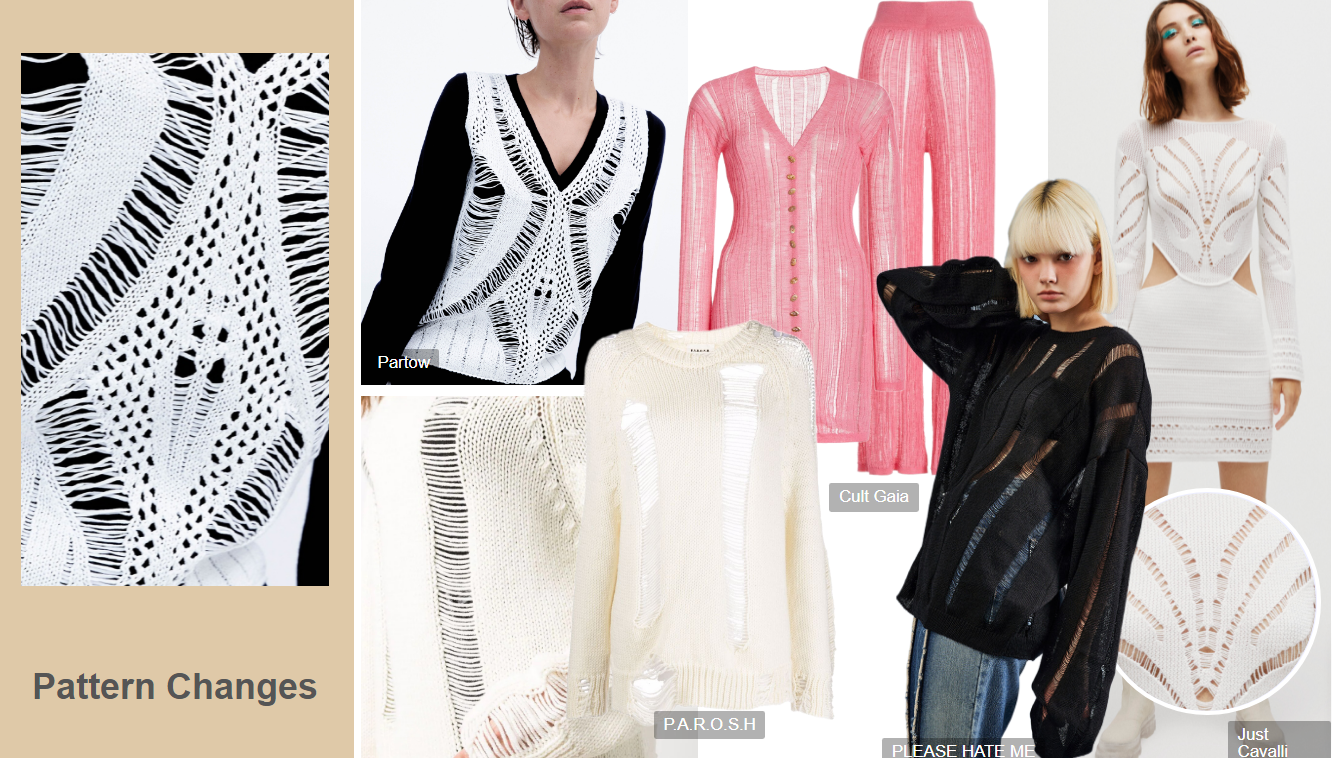 For a full report, pls visit https://www.popfashioninfo.com/details/report/t_report-id_12031-col_127/