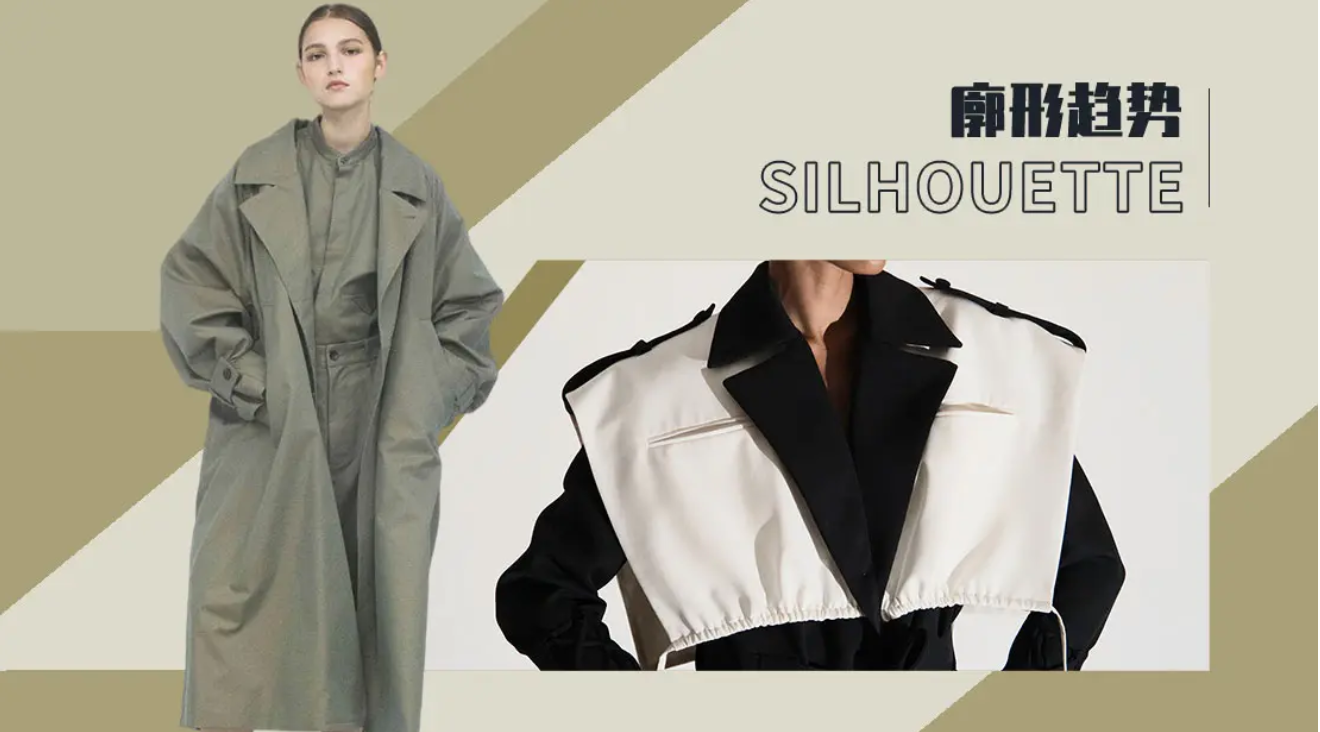 Neat silhouettes create comfortable wearing experiences, while loose fits inject a relaxing atmosphere. This report offers comfortable and pretty trench coat silhouettes through the introduction of belted short coat, O-shaped coat, wider A-line coat, elongated straight coat, mock-layered waistcoat, and casual cocoon coat.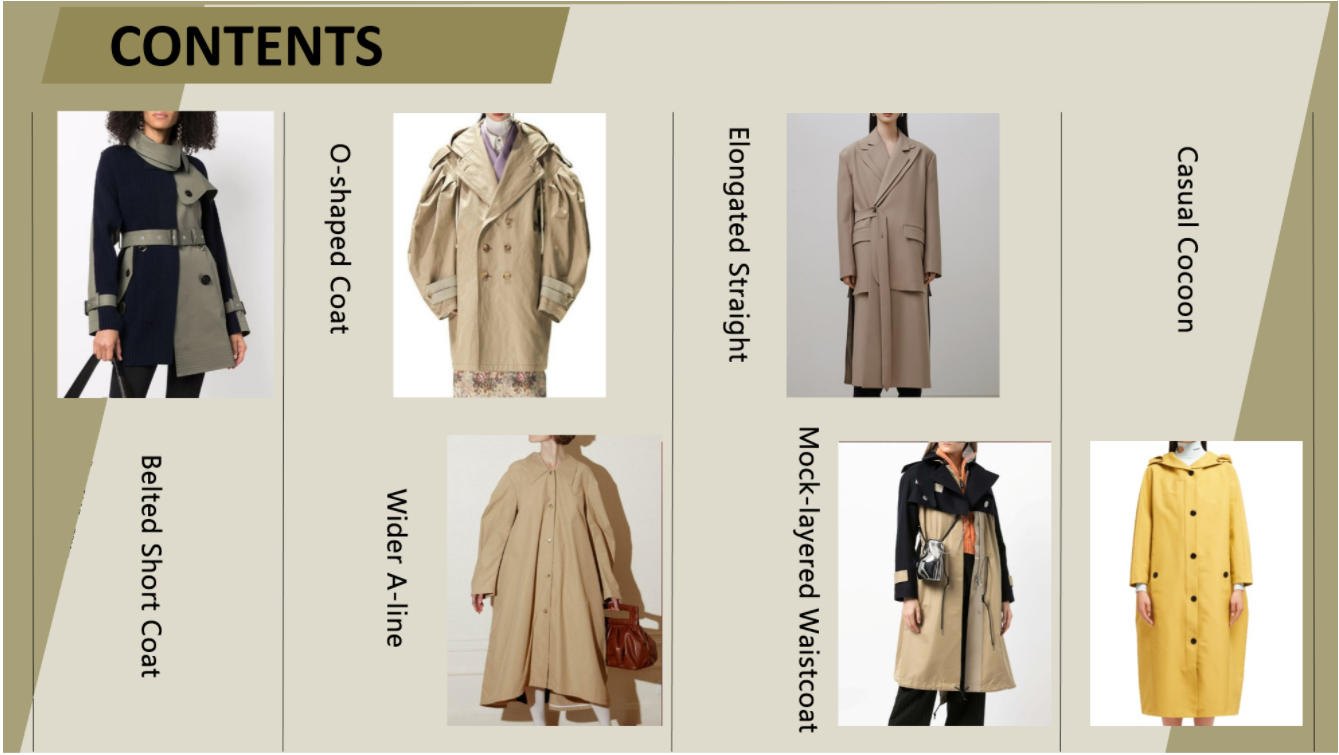 Short trench coat that just ends at buttock is a perfect trans-seasonal item with high practicality. Belted design cinches the waists in and better includes the body shape. The pairing with trousers and dresses can both exude a relaxing and elegant atmosphere.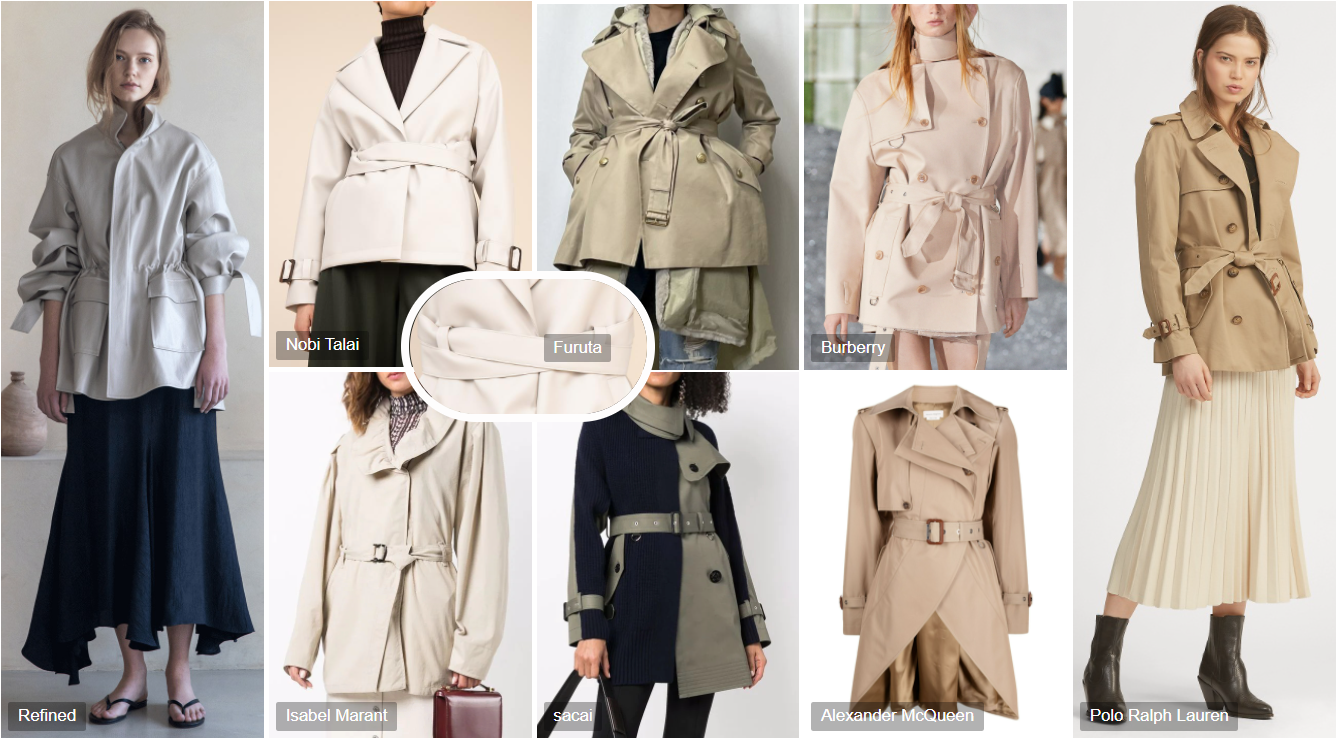 Loose-fit O-shaped trench coat provides outstanding thermal performance and improves the body shape of wearer. The design of sleeves is the key. Voluminous elbows and shrunk sleeve tops and cuffs form the O shape. The creases brought by gathering are also decorative.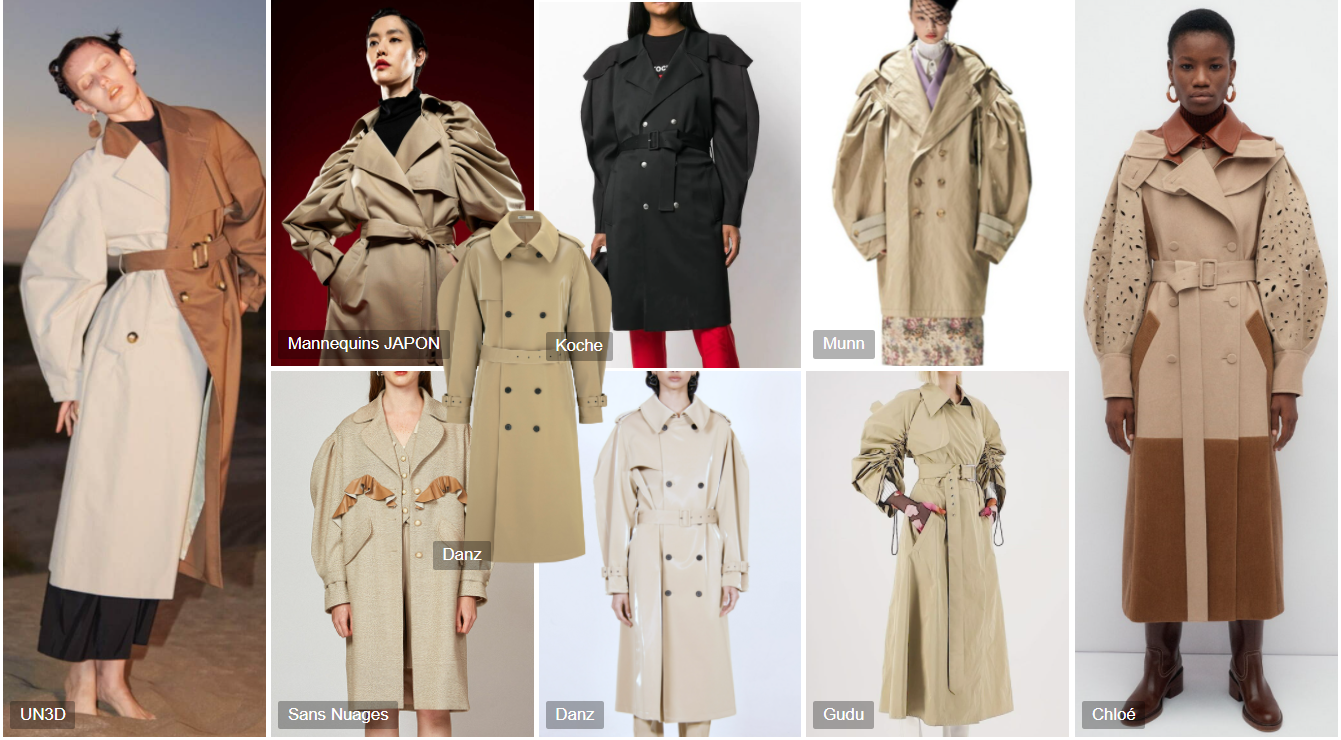 Loose-fit voluminous A-line trench coat is highly protective. The wider bottom of trench coat looks like dresses. Notably, the irregular cutting on hemline may present more layers.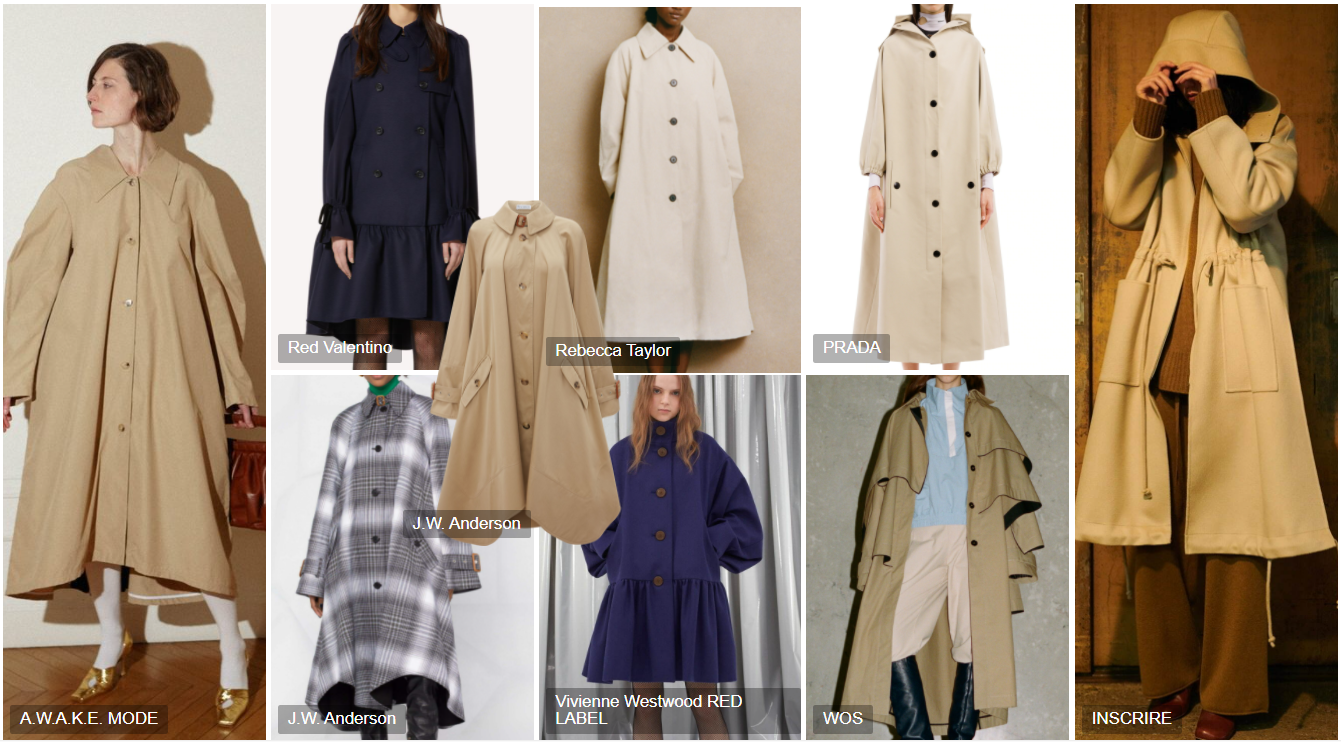 For a full report, pls visit https://www.popfashioninfo.com/details/report/t_report-id_12449-col_129/