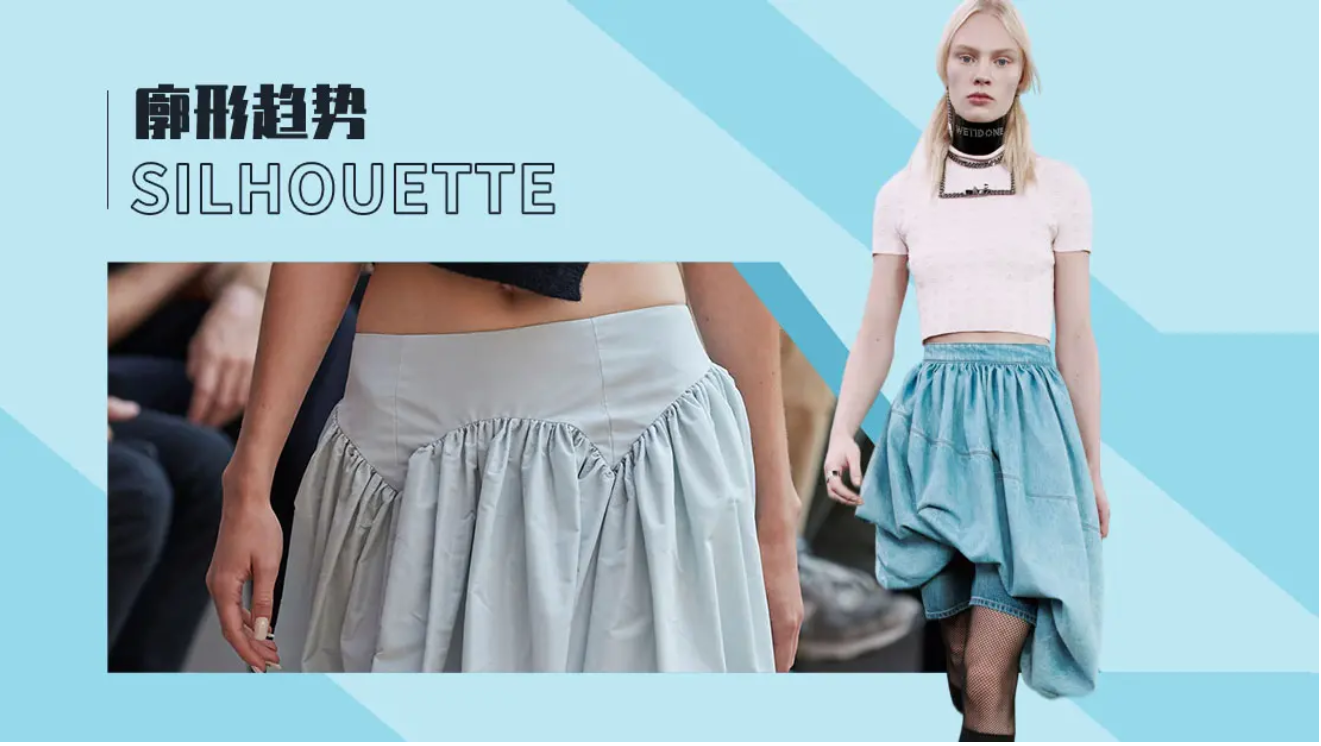 All-matching skirts can be paired with different tops to reveal different styles, which not only satisfies the needs for intellectual, elegant office wear, but also sweet dating wear. To strengthen the body curves of women, the silhouettes of straight skirt, umbrella skirt, and pleated skirt have been neater. Graceful midi skirt is more versatile than mini skirt, which can better exude the temperament of urban women.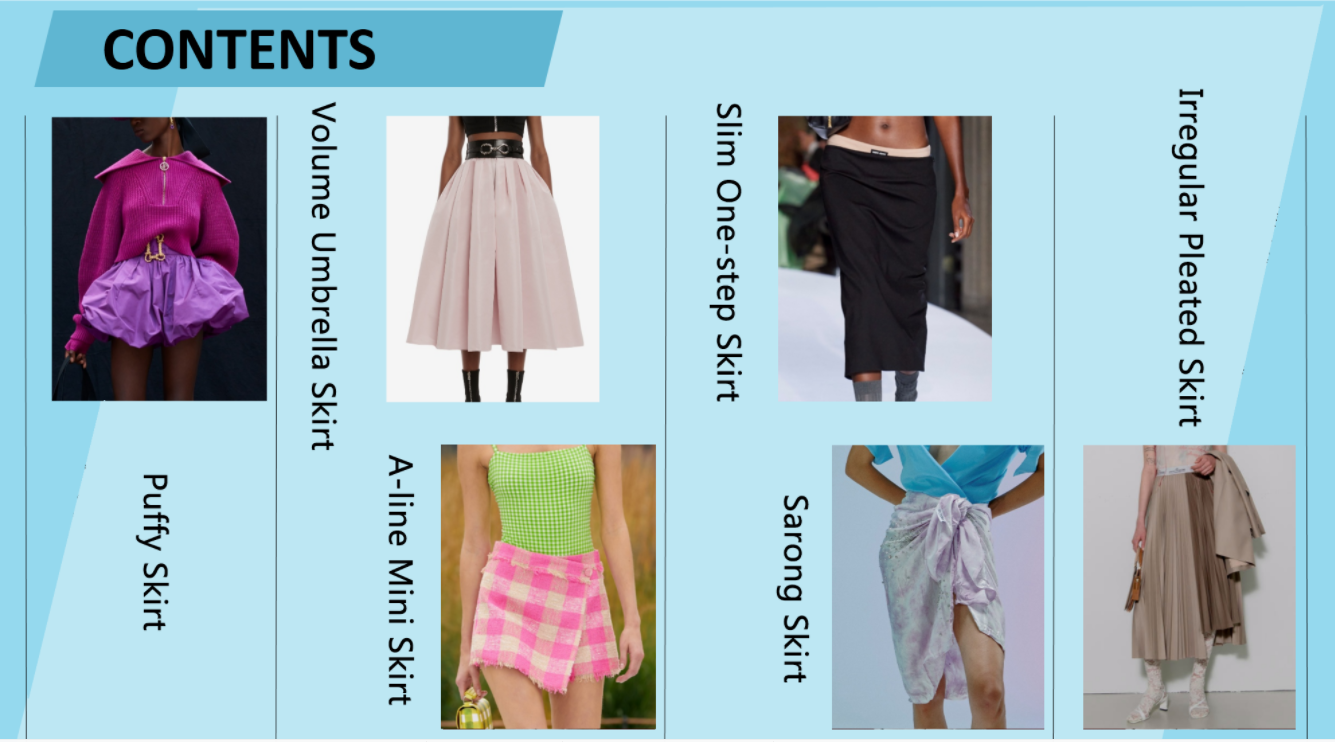 The liner is folded at the hemline of puffy skirt to form natural volume and creases. Its enriched layers and puffy appearance allow consumers to experience the fun in childhood. Beyond the pairing with lovely T-shirt, puffy skirt can also be matched with suit jacket and relaxing active outerwear to reveal the feminine appeal.
Voluminous dress brings greatly graceful and retro qualities. The creases broaden the volume of dress hem and show intense visual impact. Wider waistband slims the body shape and presents the pragmatism. Umbrella skirt is paired with active tops for unisex sportif looks.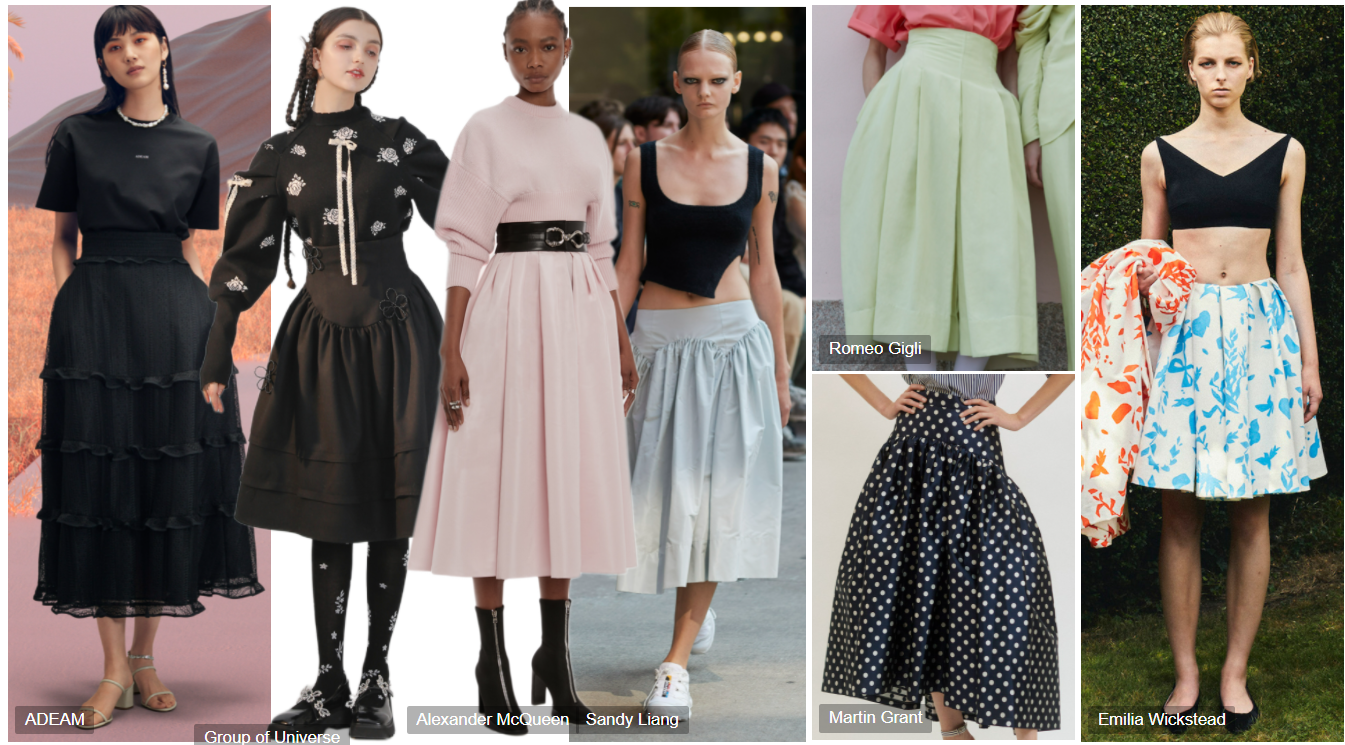 As 90s millennium nostalgia is sweeping the market, mini skirt has already been one of the most popular styles this season. Streamlining mini skirt is a versatile item for day and night. The pairing with simple T-shirt, voluminous knitwear, and matching jacket reveals the modern fashion.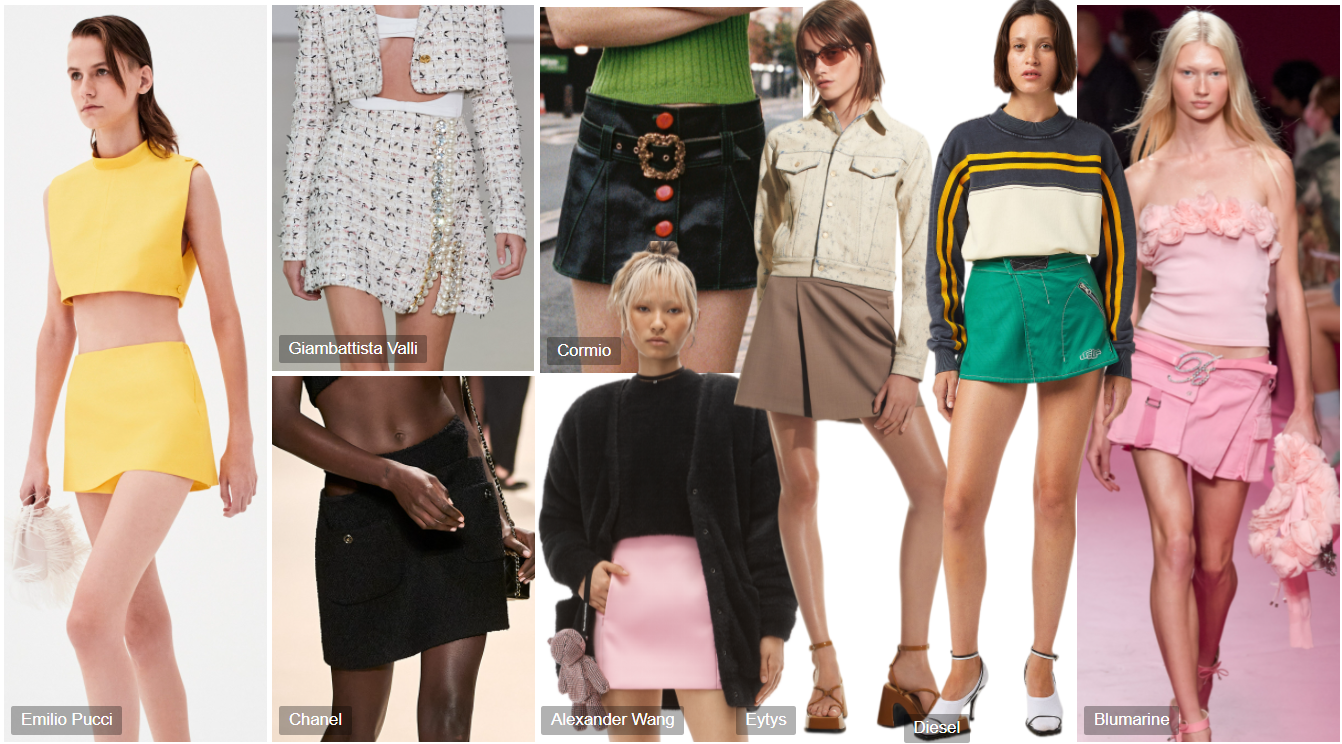 For a full report, pls visit https://www.popfashioninfo.com/details/report/t_report-id_12249-col_129/