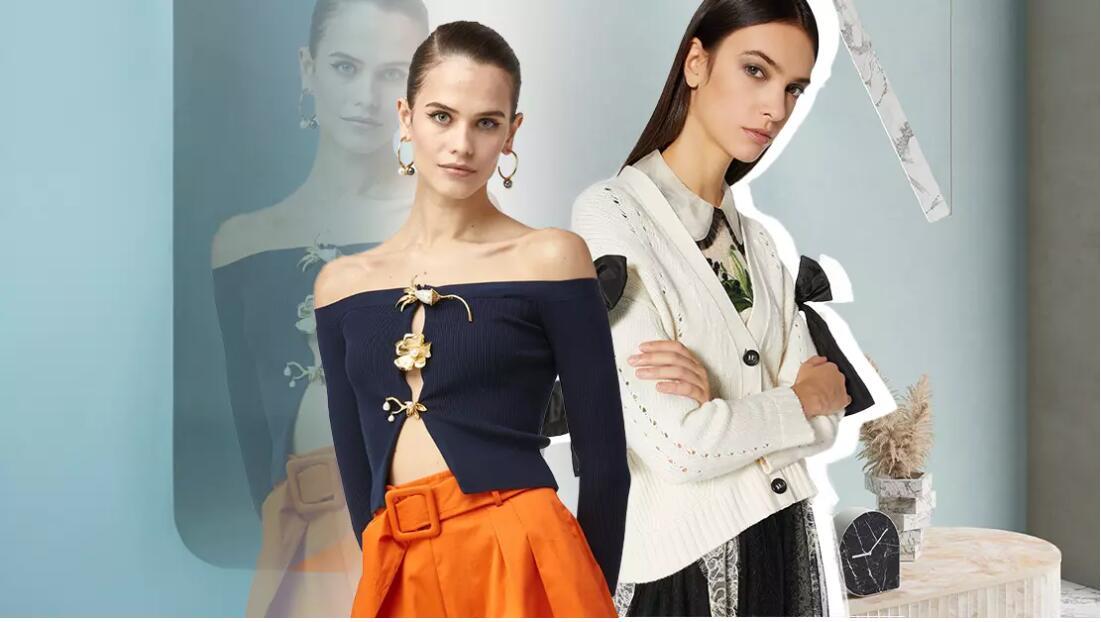 The simple practicality and comfortable durability of knitwear are still its key design points. The classic versatile cardigan is a lovable item among consumers. Its lightness, air-permeability and feminine elegance are the key points. BM style, boat neck and V-neck waisted cardigans well accentuate women's body shapes. Its lithe transparent fine stitch texture brings a cool dressing experience. Ruffled placket and widen collar leaves present a delicate design in detail.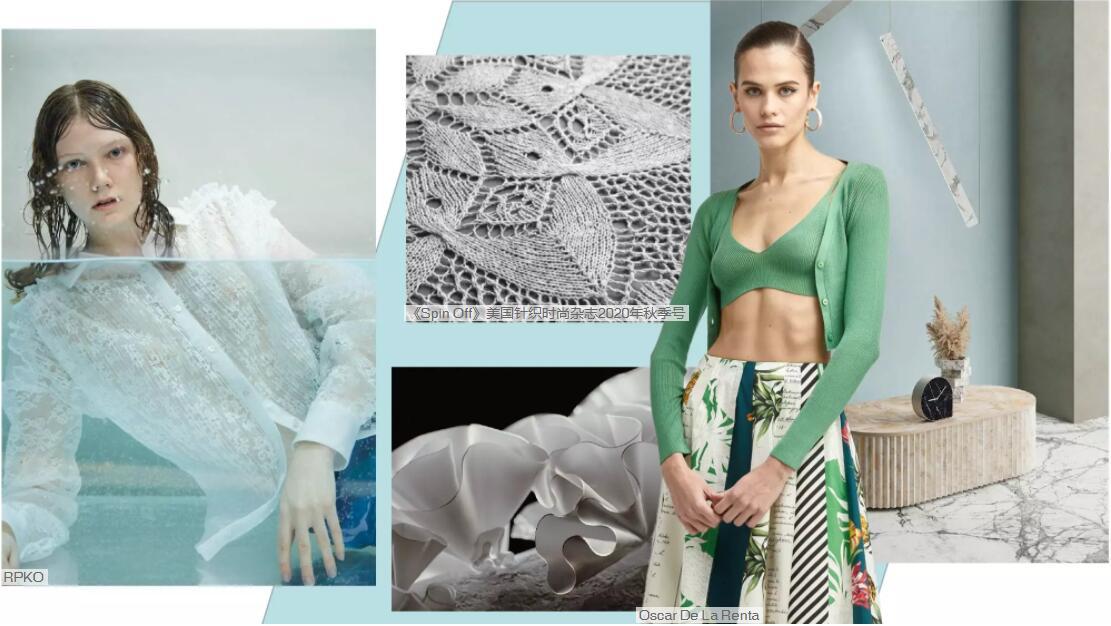 With the trending BM style, the short waist-length style and tight-fit style are the highlights among cardigans. Except for cable patterns and fine woven texture, the application of metallic yarn, rhinestones and big bowknots brings a glossy and light-luxury sense to the cardigan. The heterogeneous spliced collar owns a sweet sense, while the cutout wristband design creates a delicate item in detail.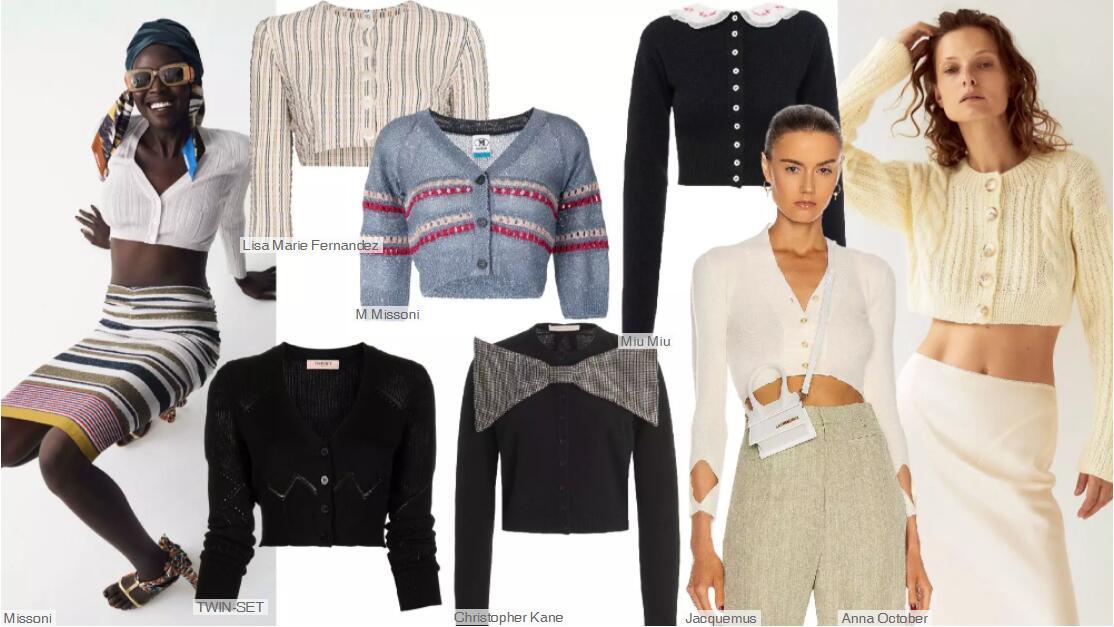 The boat neck cardigan shows a mature elegant woman image. Overlapped gauze shows a gentle temperament with suspenders. Eye-catching Ornaments like rhinestone wristbands and sprig-like metal buckles break the monotonousness. The two-way design of cardigan brings more possibilities to the daily clothing collocation.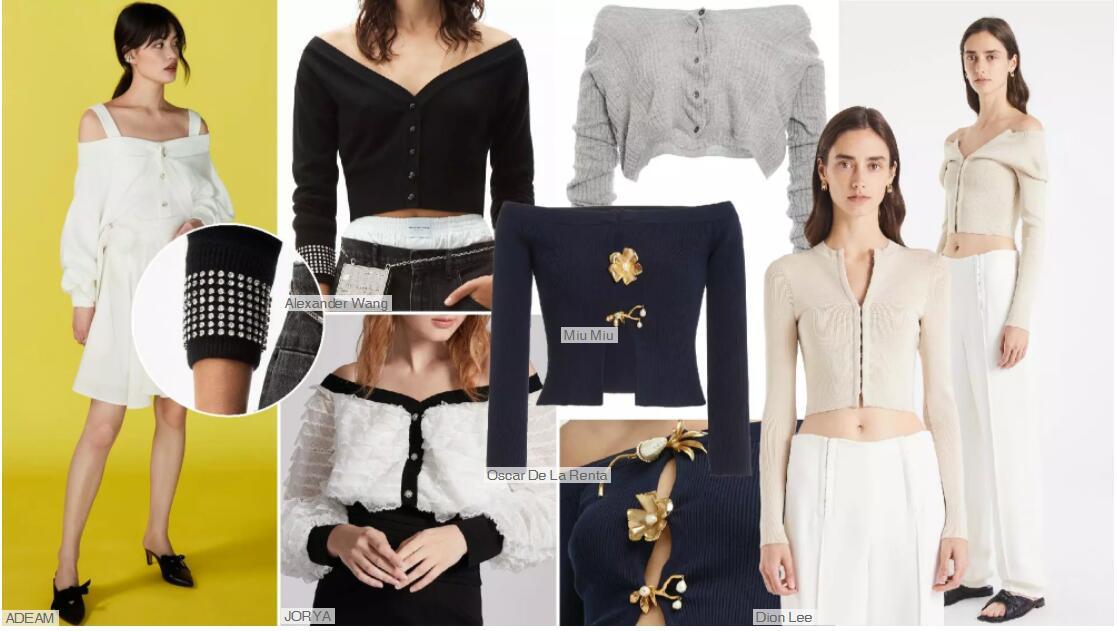 For a full report, pls visit https://www.popfashioninfo.com/details/report/t_report-id_9515-col_129/