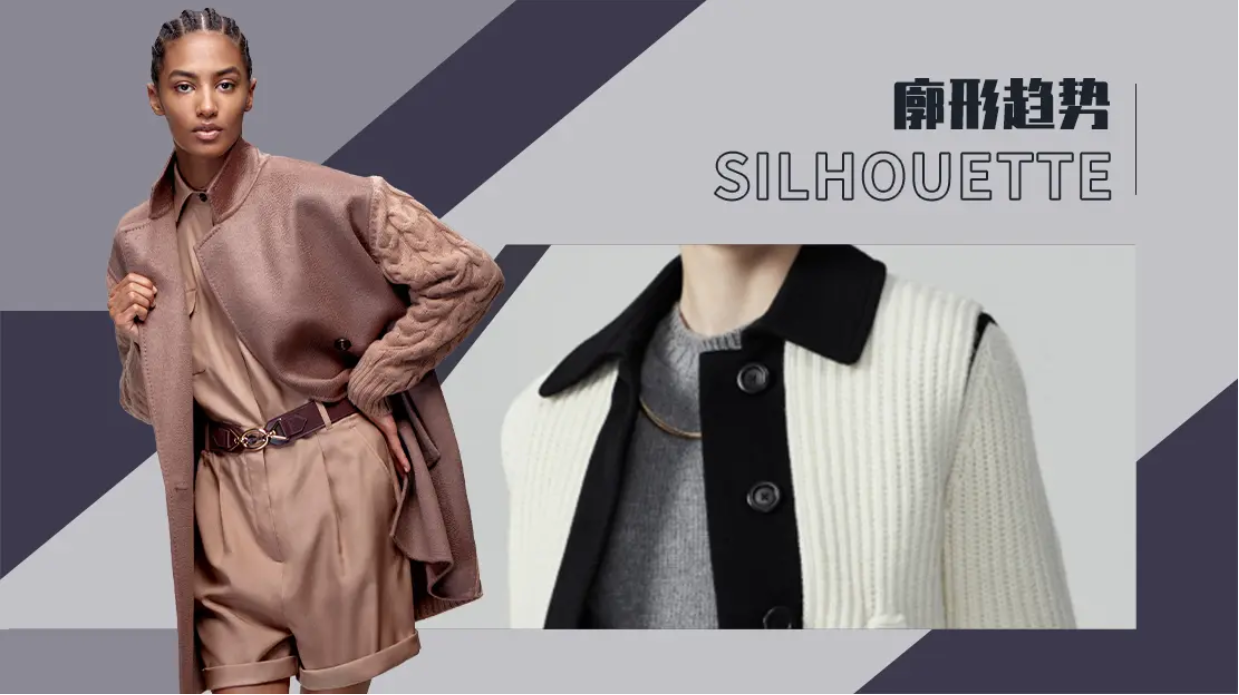 In this epidemic era, consumers pay more attention to the comfy quality of clothing. This report provides cozy, minimalist cardigans through exquisite stitches, handcrafted qualities, solid fabric, baseball jacket silhouette, and Chanel-inspired designs. Extra details are eliminated for neat and clear silhouettes.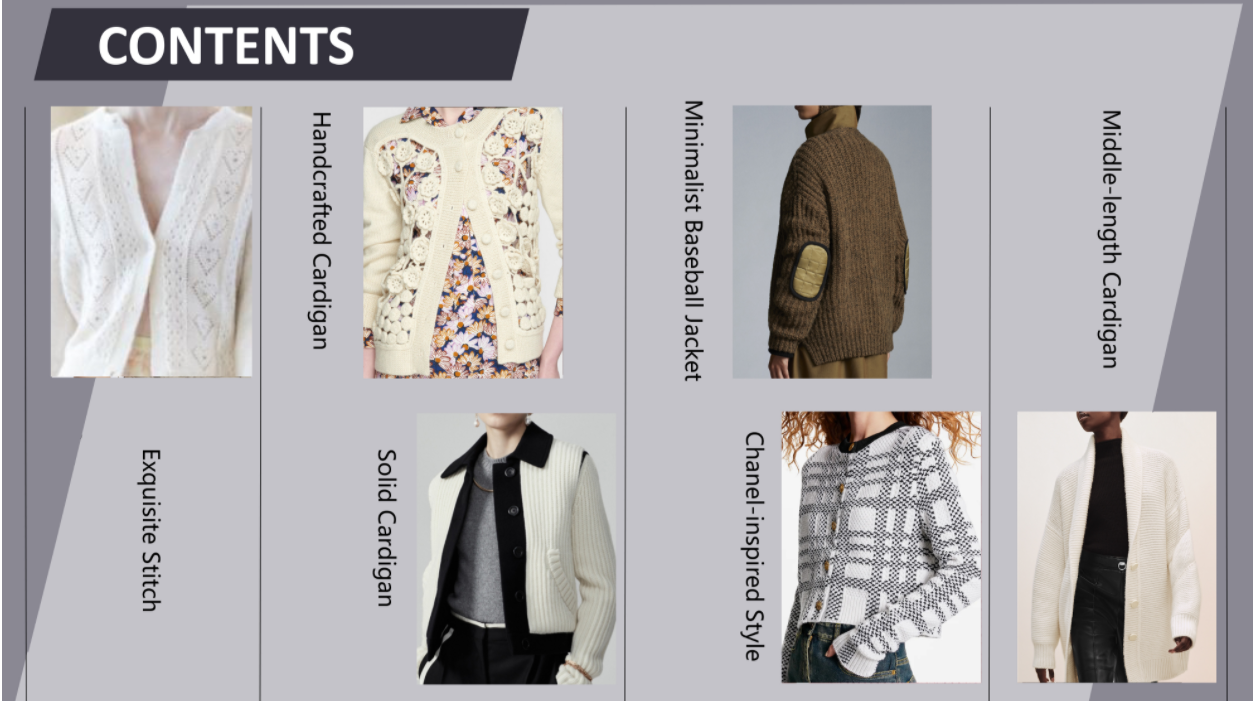 Delicate open knitting allows minimalist cardigans to be elegant and smart. The breathable stitching also creates trans-seasonal items. Peaceful, plain colors are selected to echo the cozy lifestyle.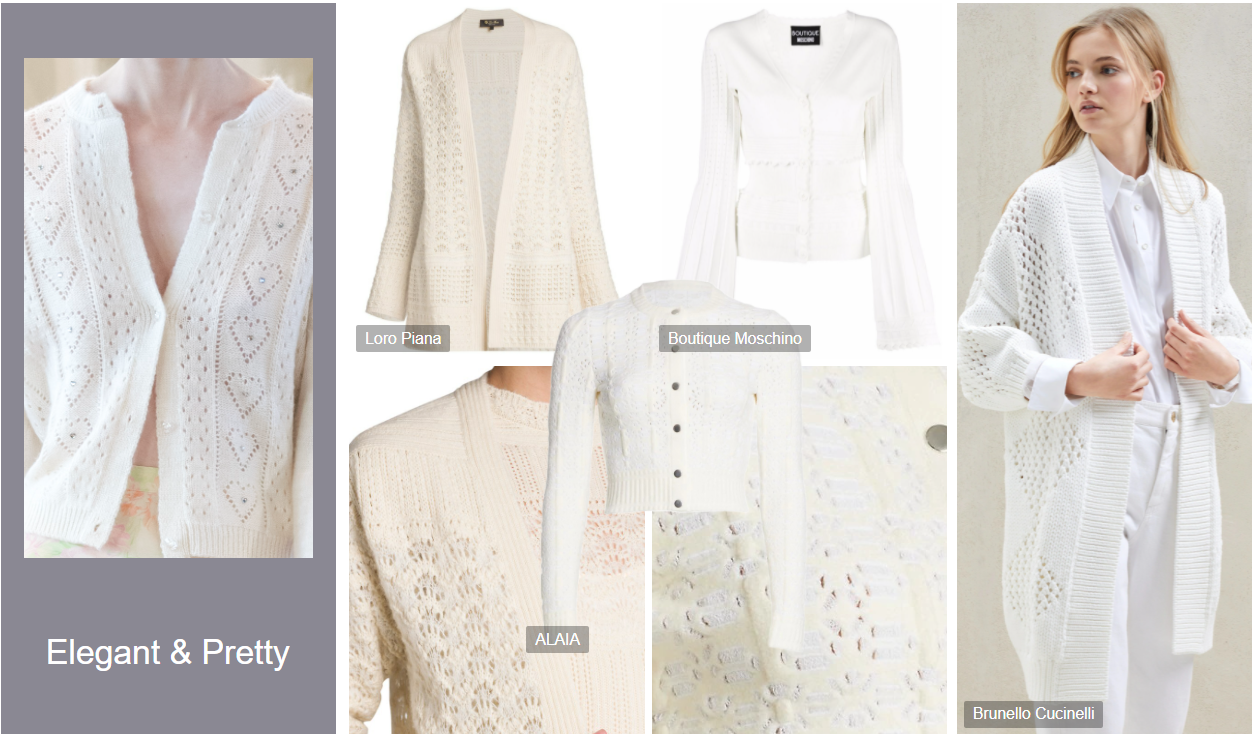 Handcrafted textures create romantic and gentle cardigans. The crocheted products in this new season are more minimalist. Diverse braided textures exude the feminine temperament.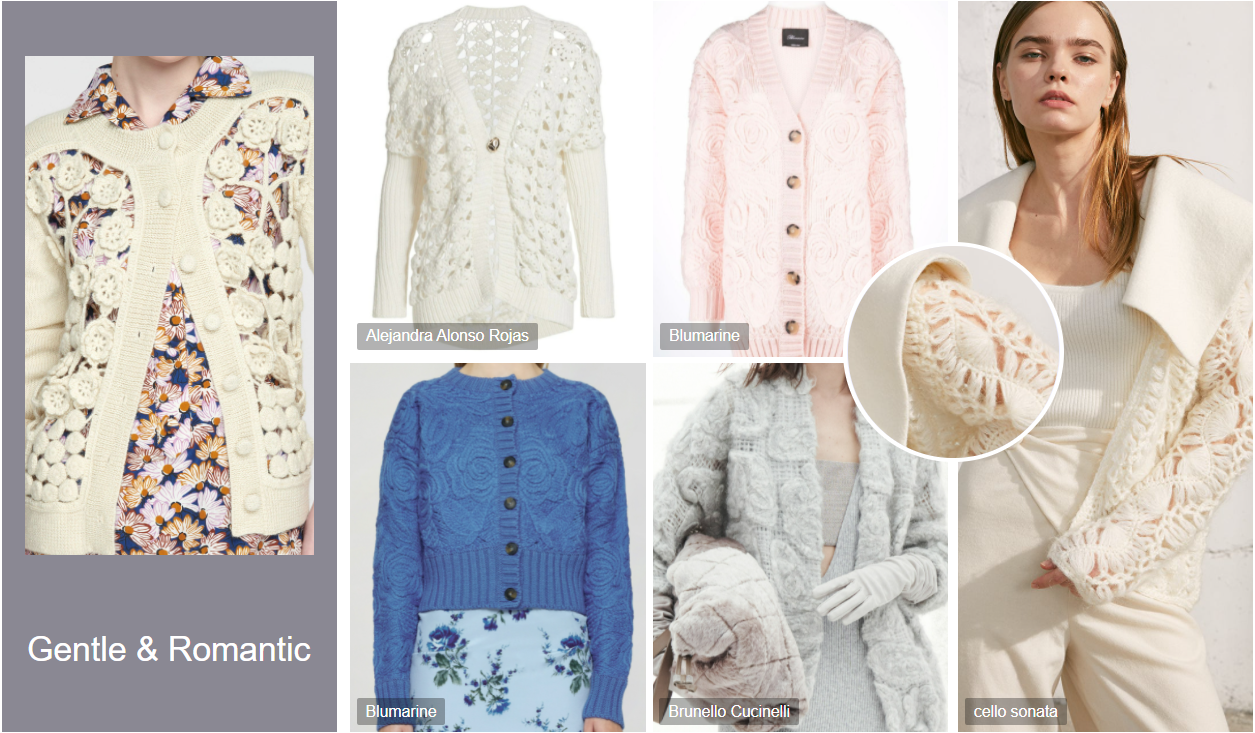 Classic cardigans in neutral tones are suitable for independent, refined office ladies. Heterogeneous splicing offers crisp silhouettes with personality and neatness. The mock-layered effect brought by wide shoulders is minimalist and stylish.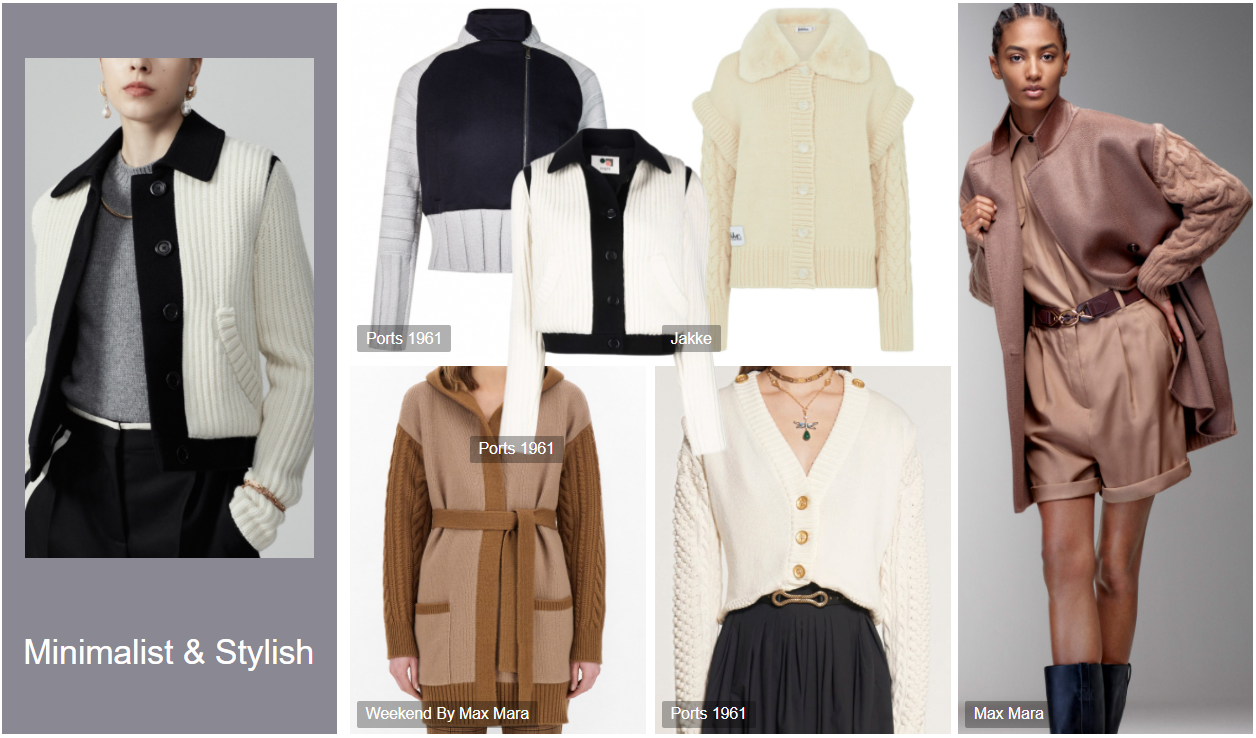 For a full report, pls visit https://www.popfashioninfo.com/details/report/t_report-id_12533-col_129/