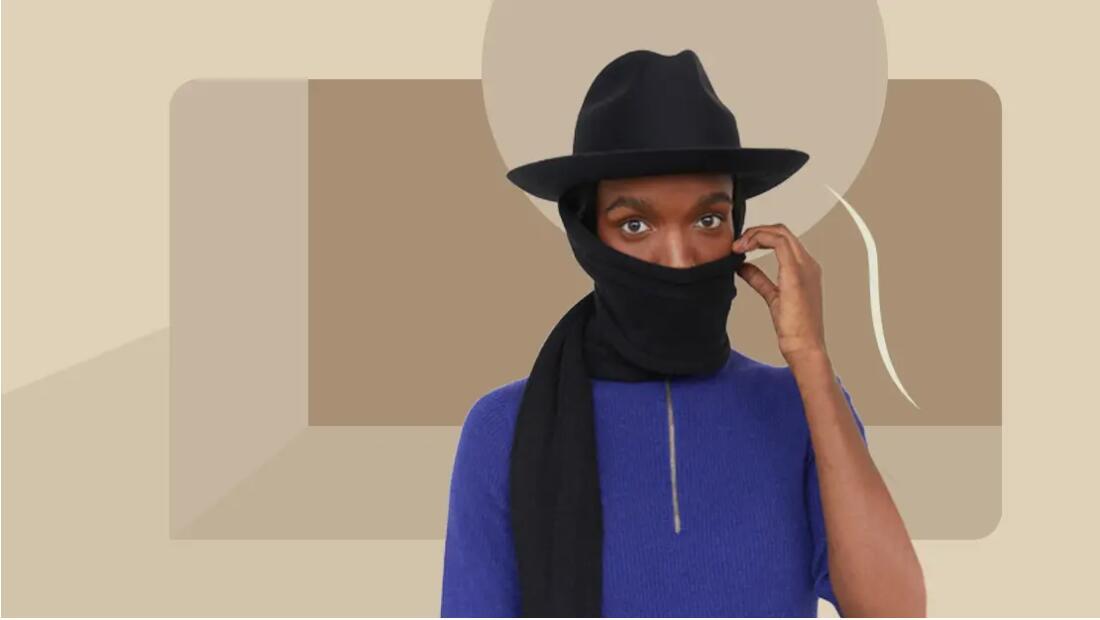 A/W 22/23 scarf pays attention to underlining the 3D effect. Colorful jacquard scarf with extravagant letters and label is functional and fashionable; long scarf is decorated by sequins to present asymmetry and break the convention; 3D flowers woven by different stitching increase the girly gentleness; shawl scarf is thermal and fashionable; scarf is evolved into wearable attachment; multiple stitching skills are combined; different fabrics are spliced and mixed; hooded scarf; besides, 3D lovely scarf is also recommended.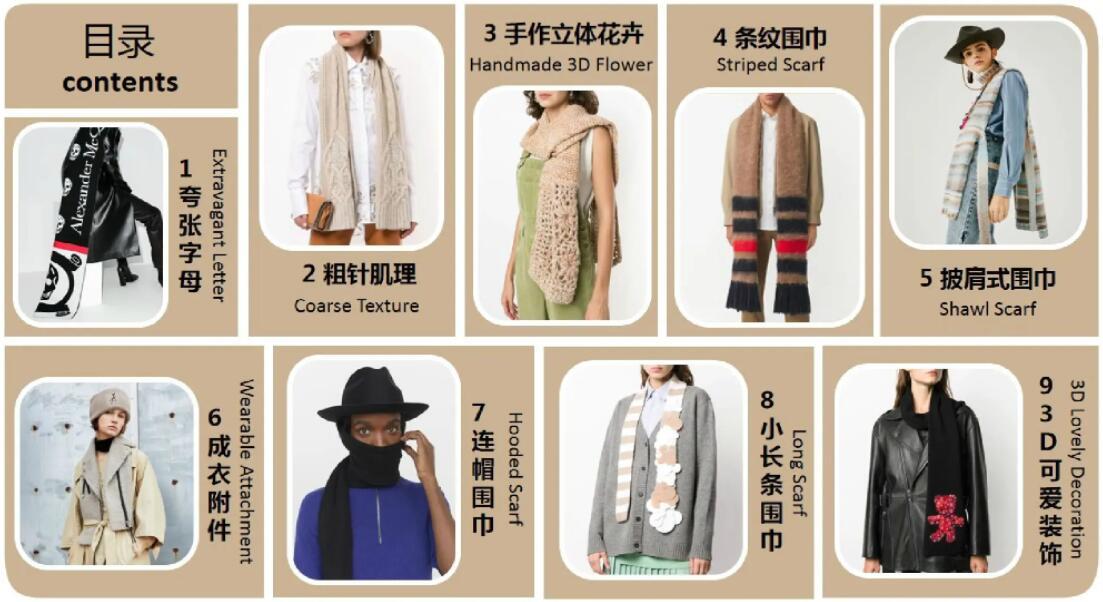 Jacquard patterns with large letters are still important in A/W 22/23. Extravagant logo design and variable colors present the dimensional feel. Overlapped label increases the layers and fashion.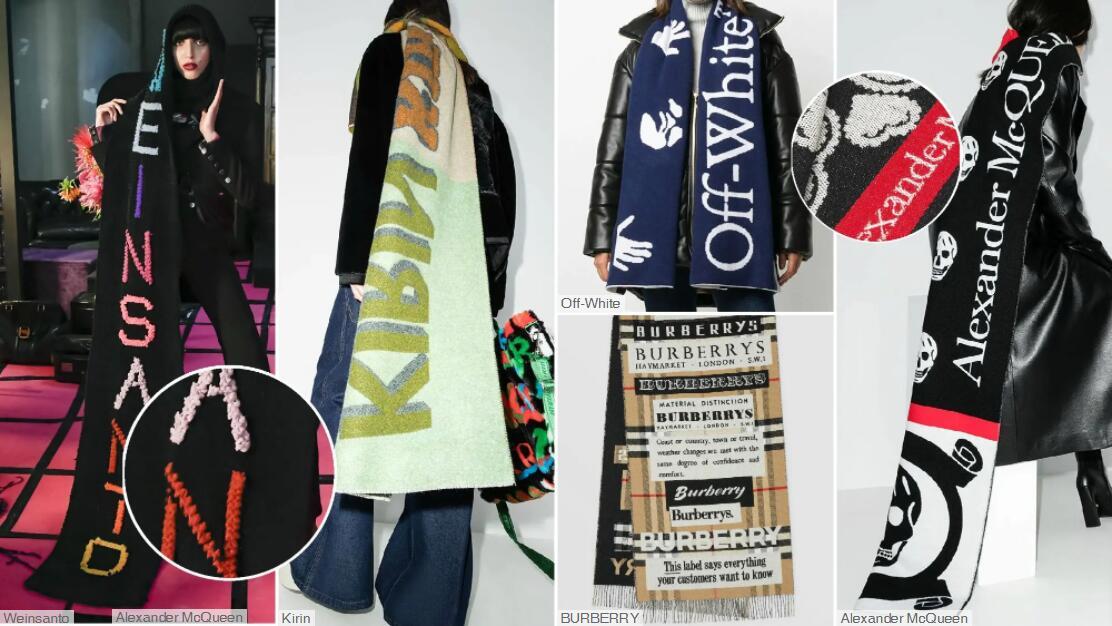 Multiple stitching skills are combined in A/W 22/23. Crossed rib increases the texture. Beads and sequins are inlaid in details to enrich the layers.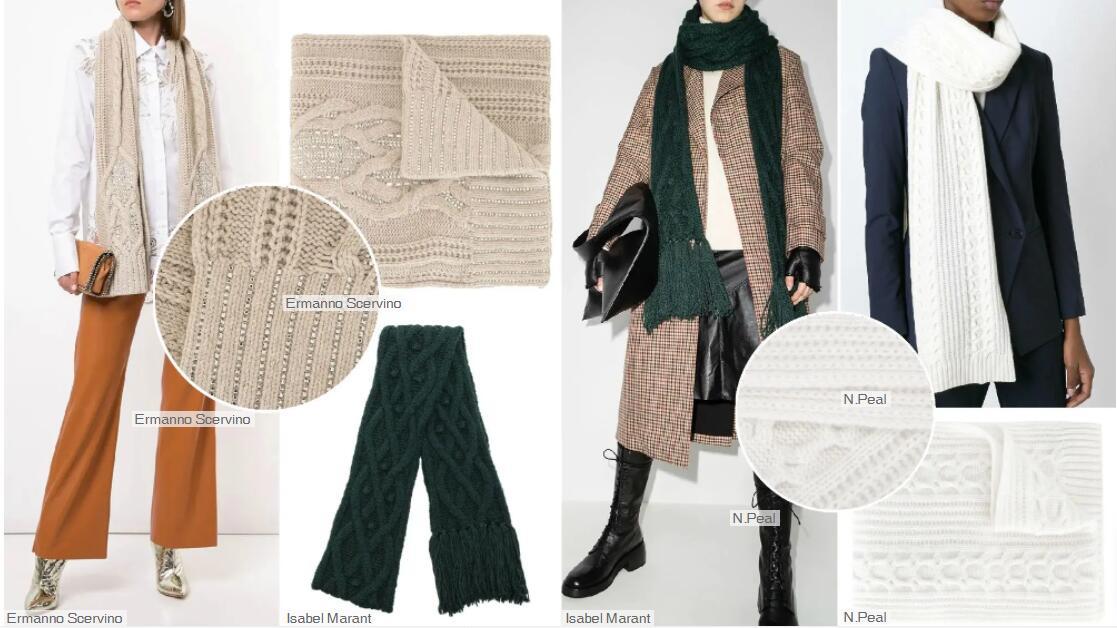 3D Flower scarf is popular in A/W 22/23. The hand-woven 3D effect applies embroidery, sequin and pearl to create the handcrafted feel.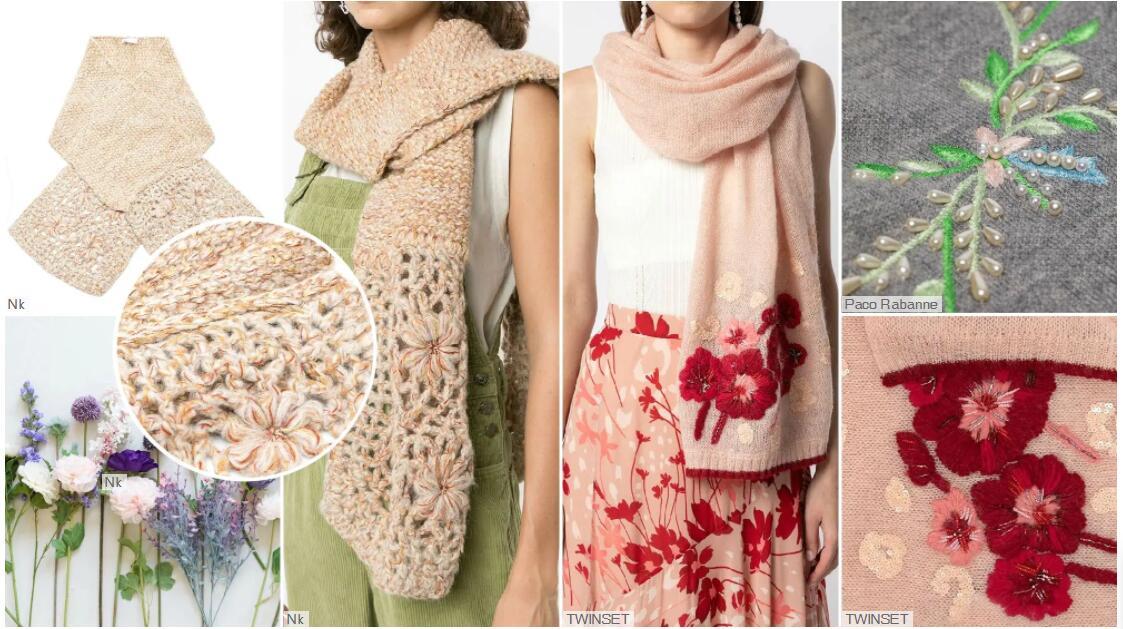 For a full report, pls visit https://www.popfashioninfo.com/details/report/t_report-id_10353-col_129/