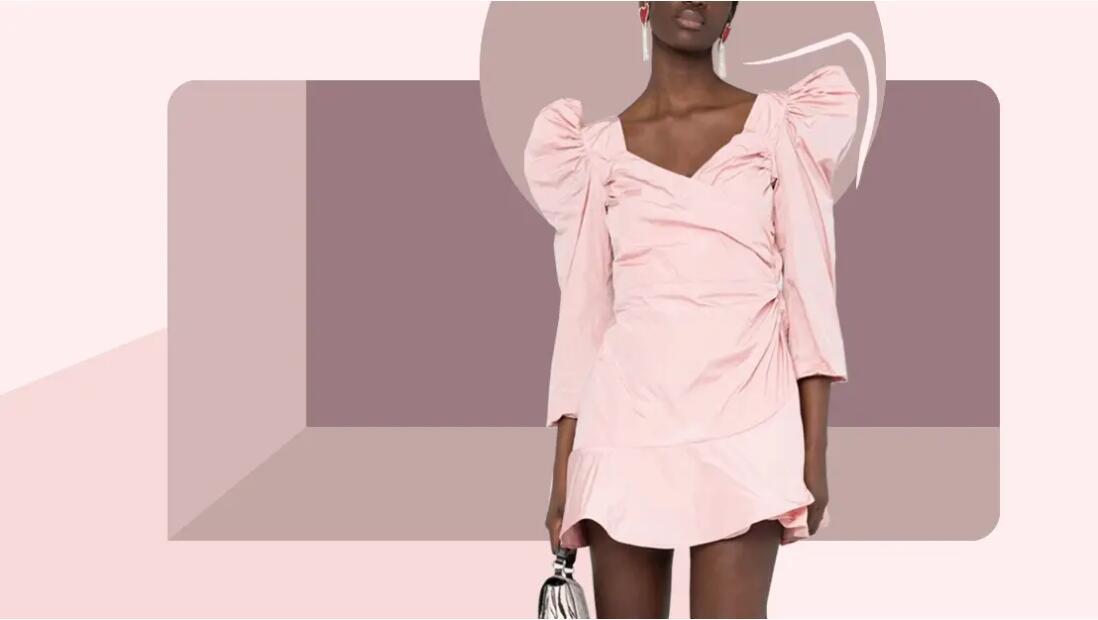 Shoulder design is extremely important to dress, which brings prettiness. This report will demonstrate shoulder design and relative crafts through the introduction of A-line dress with shoulder strap, ruffled short-length, cinched puff sleeve, cinched leg-of-mutton and broad-shoulder X-line.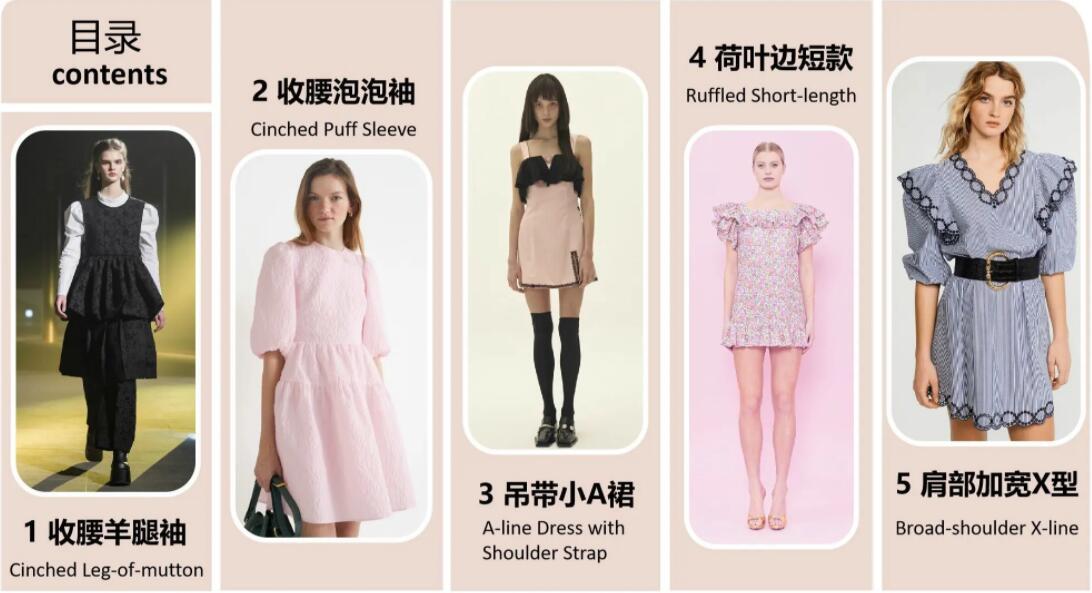 Cinched leg-of-mutton dress provides shoulder with architectural and sculptural feel and also decorates the body shape. Crisp fabric is recommended to present the volume of sleeves. The volume of sleeve top should be released, and the volume of cuff should be tightened. This clear volume contrast provides distinctive beauty.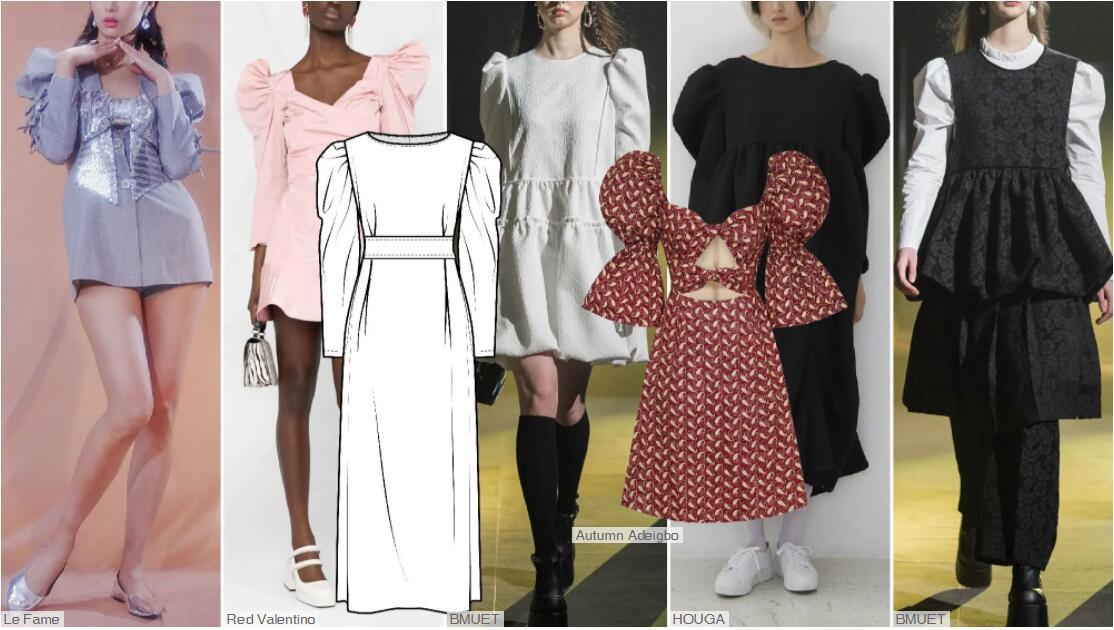 The application of puff sleeve provides prettiness. The volume of sleeves should be under considerable, which determines the size and height of crinkles. Fabric feature should also be paid attention to. Heavy fabric is not suitable for too much volume release in case that the sewing needle may be broken.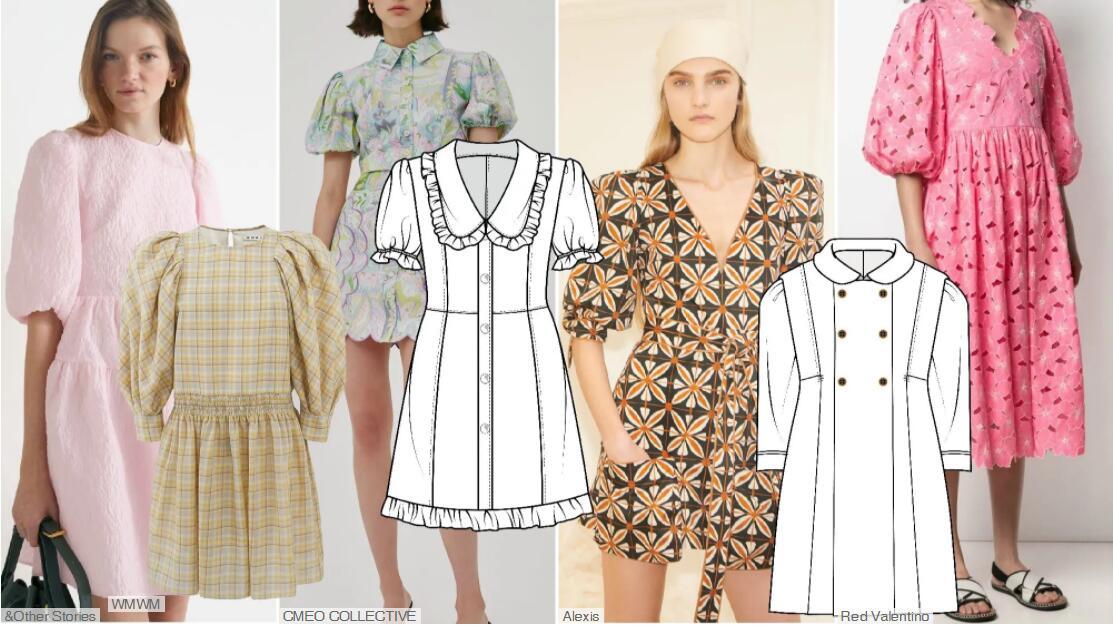 Clean A-line dress can also bring a refreshing feel. Shoulder straps expose most shoulder lines and provide coolness in hot summer days. More comfortable fabric is recommended during the sewing process to endow wearer with convenience.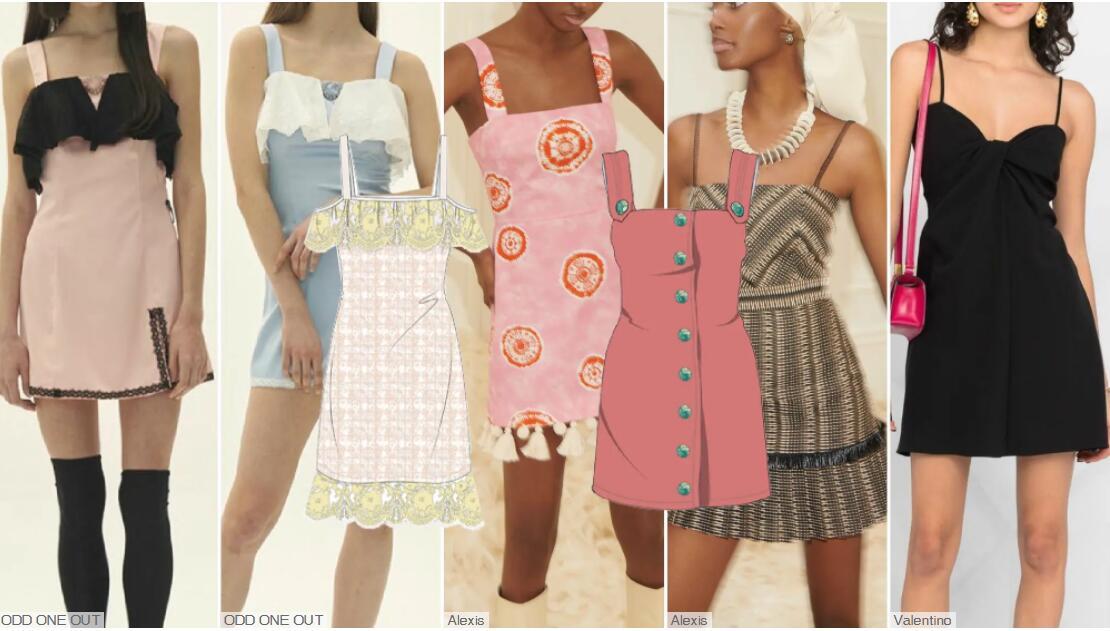 For a full report, pls visit https://www.popfashioninfo.com/details/report/t_report-id_10201-col_129/