In the post-coronavirus era, consumers pursue comfort, and have higher requirements for adaptability, aesthetics and practicality of products. Sports knits should be not only comfortable, but also multi-scene, functional and practical. Color-blocked square-neck underwear delivers a simple and modern feel. Fitted base-layers are more ergonomic, and employ jacquard patterns to be worn outside. Streamlined shape is integrated to create layered sports items.
Cutouts on sports items are designed to be moisture-wicking and breathable. Breathable yarns bring comfortable sports knits, with cutouts on the collar, shoulder and waist to add depth, offer stronger comfort and present female charm.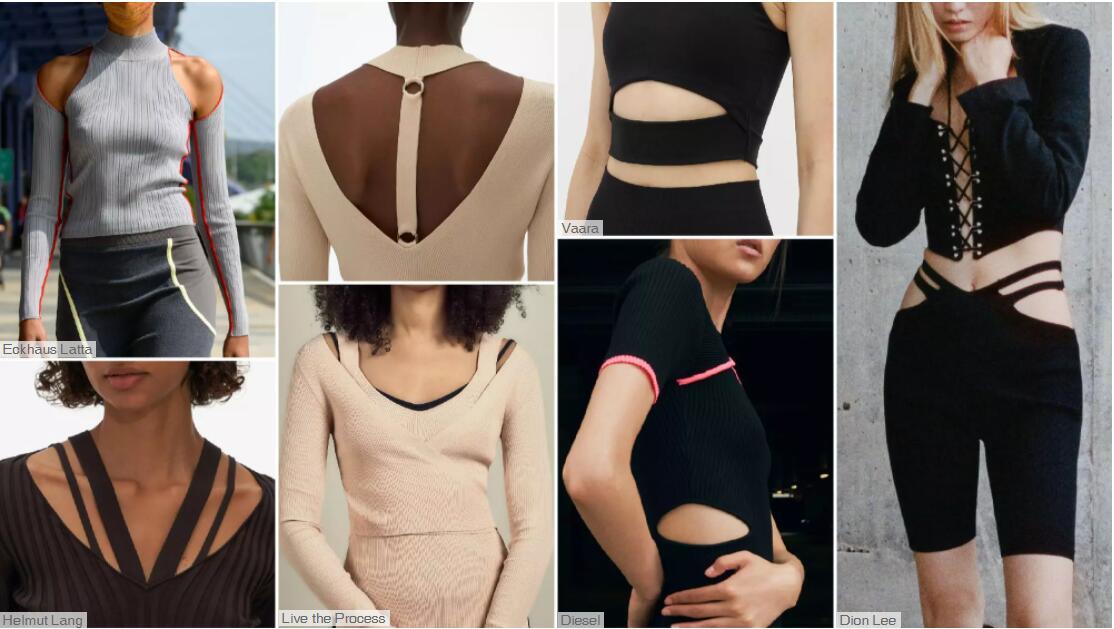 Fitted base-layers are strict about cutting. A stable ribbed hemline is more important. Panel cutting or transfer stitches offer stronger comfort. Placement shirring, jacquard subtle patterns and cutouts display elaborate crafts and make the item be worn outside.
Cropped sweatshirts pay attention to the crisp silhouette, while dense striped textures highlight the silhouette. Bold edges underline delicacy. The style fits for both everyday wear and sports.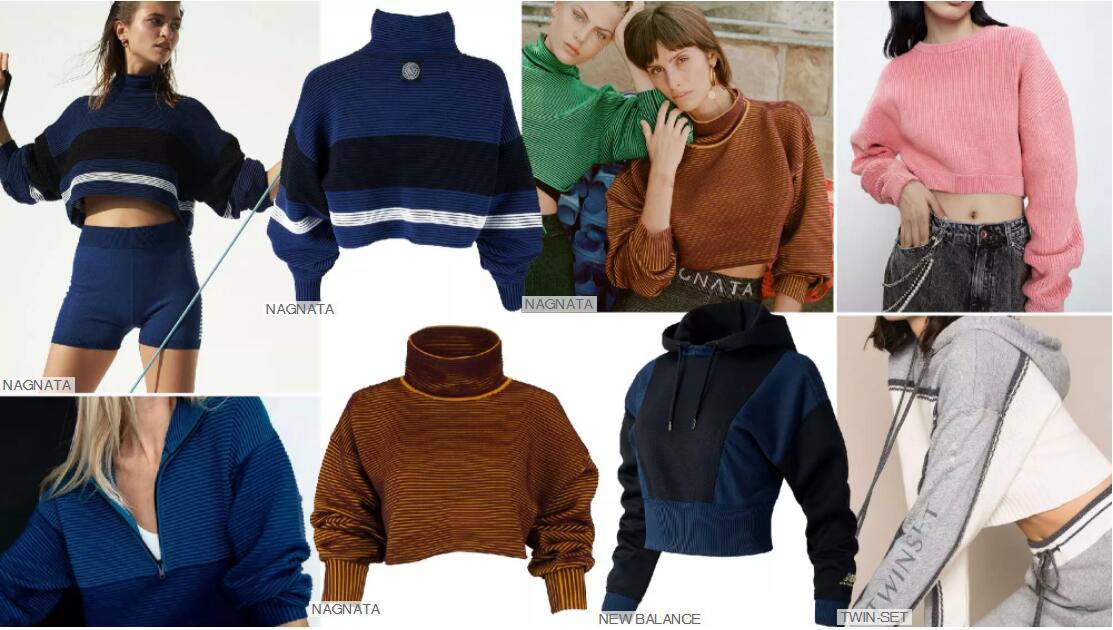 For a full report, pls visit https://www.popfashioninfo.com/details/report/t_report-id_9132-col_129/