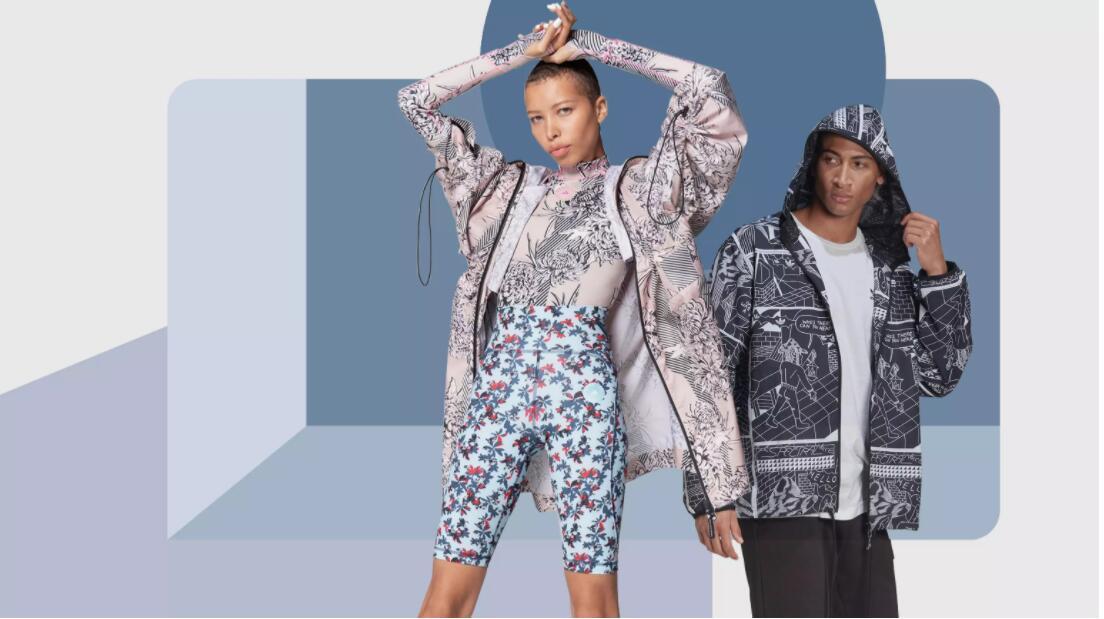 Texture, tactility, comfort and fashion are the key points of sportswear this new season. Based on the comfortable feeling, lightweight texture and fashionable style is the essential developing point of blazers. Preppy and functional style outerwear has great changes in this season, mainly on functional pockets, bold shirring and heterogeneous splicing. Enlarged hem silhouette is applied on classic sports cardigan. And the application of asymmetric placket presents chic. The selection, surface and position of new patterns are also the considerable points.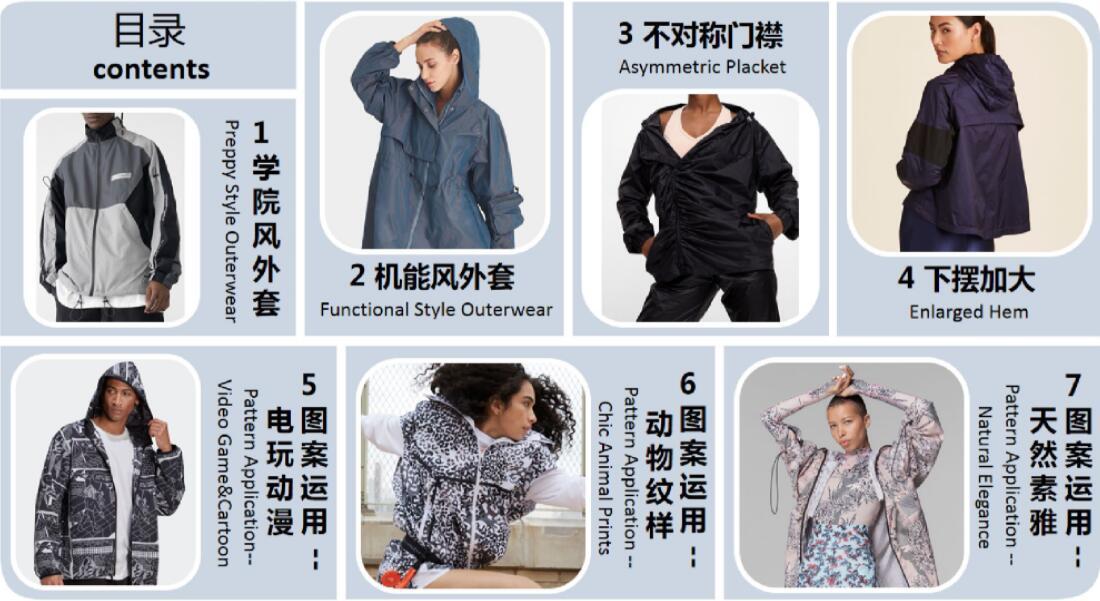 Early autumn 2022 preppy style outerwear will still appear. But there are many innovative changes on the garment. The splicing of tonal transparent gauze is stylish. The large-scale shirring design is delicate. Besides, the seamless high-collar design with the silhouette of sports jacket ensures chic based on comfortable sports experience.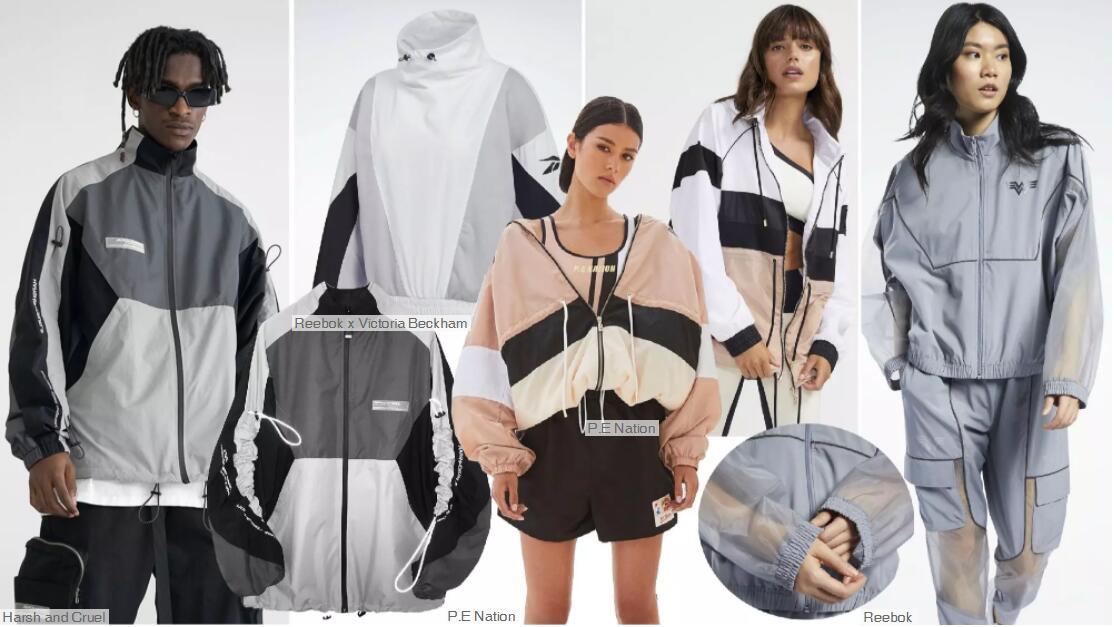 Workwear pocket is the key point of functional style in early autumn 2022. The new functional style outerwear selects more lightweight and comfortable fabrics. And the position of pockets is more changeable, the presentation at sleeves, hem and shoulder shows stylish feeling.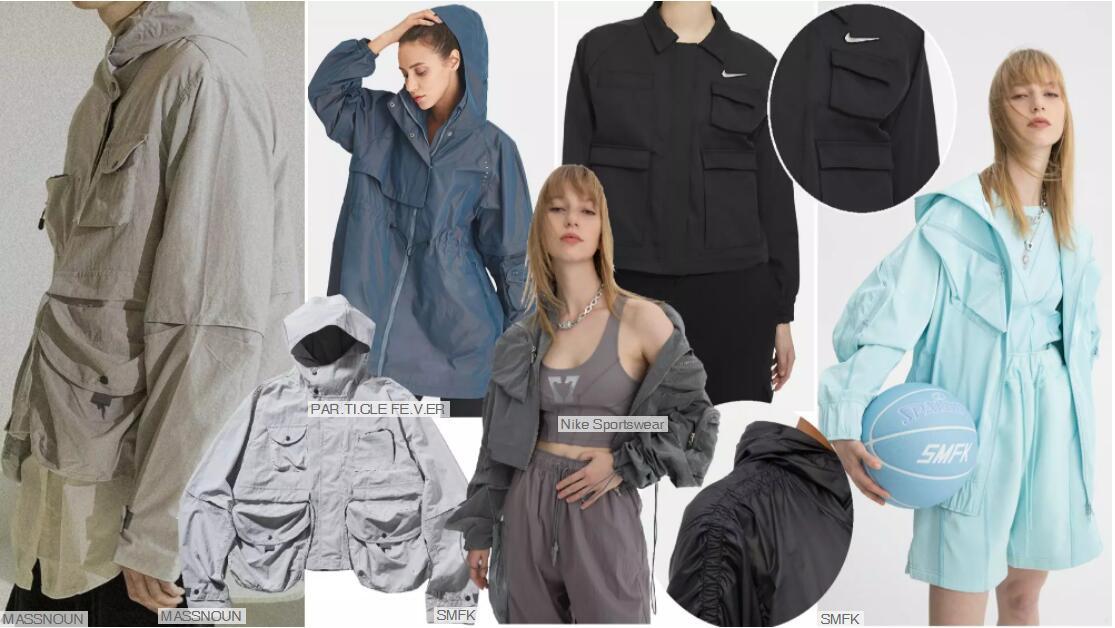 The asymmetric placket design of new fashionable sportswear is more innovative. And ready-to-wear details are injected into the lightweight sports outerwear. The side opening of neckline passes through the sleeve and reaches the cuffs. The adjustable waterproof zippers present the feminine elegance. Besides, the pleating design at slant placket with lightweight sports fabric can perfectly decorate the body shape and ensure the sportswear property.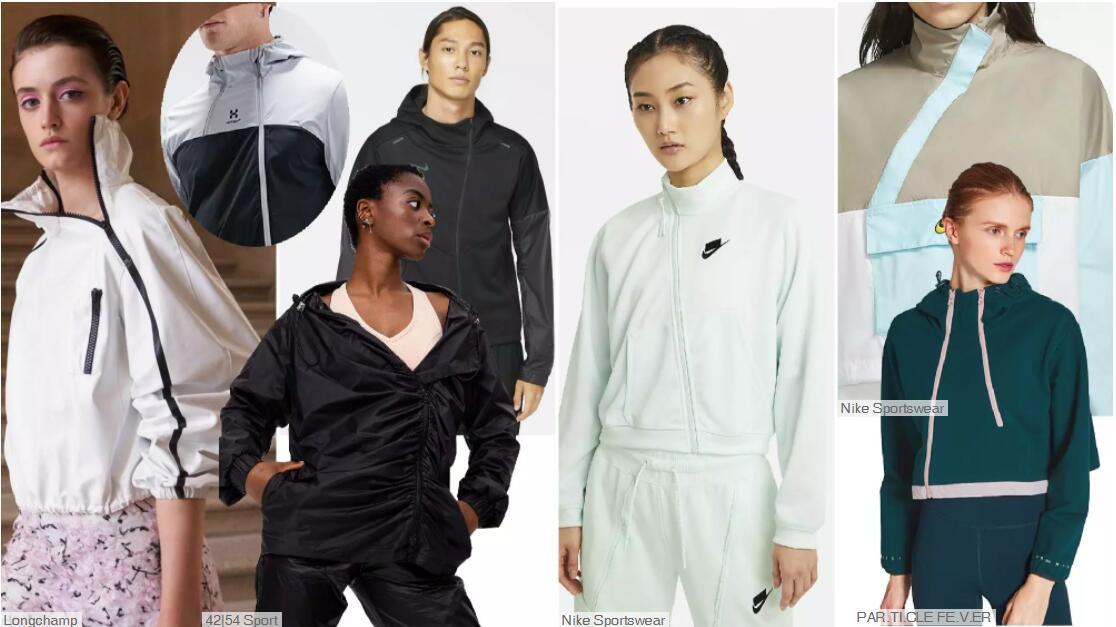 For a full report, pls visit https://www.popfashioninfo.com/details/report/t_report-id_9824-col_129/