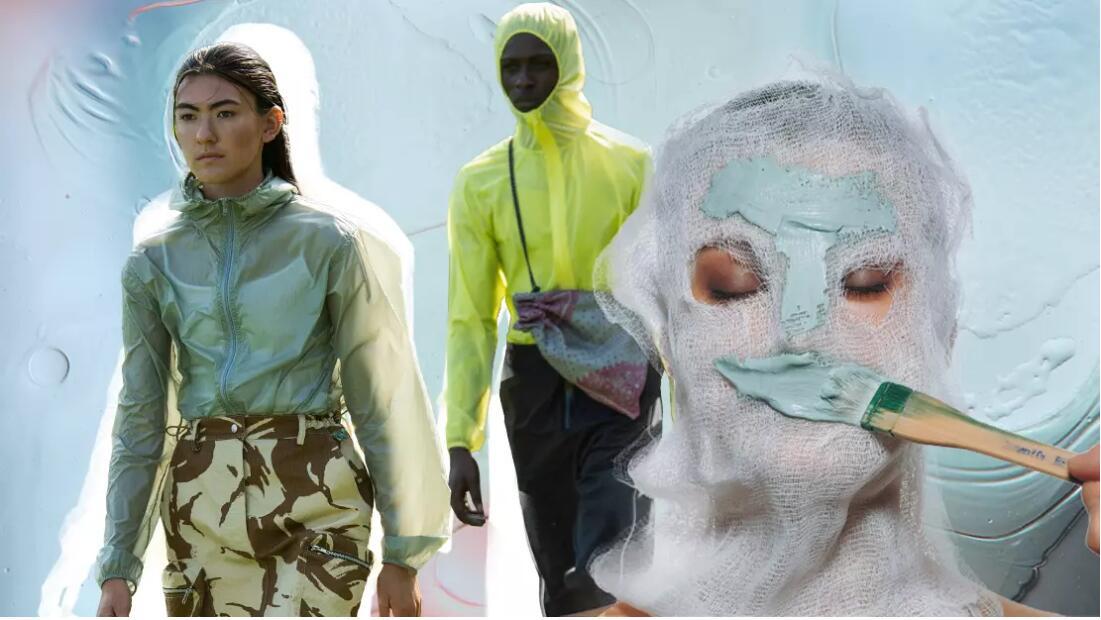 In S/S 2022, sun-shielding clothing is more everyday, and colors expand from red, yellow and blue to cold futuristic tones. In the new season, sun-proof clothing mixes with fashion designs and underlines the combo with ready-to-wear items. Therefore, sun-proof base-layers play a key role in layered match. Shirt silhouette is used to renew the conventional shape of sun-proof clothing. Sun-proof pullovers become loose sweatshirts in menswear. Lightweight cropped jackets and trench coats are key items in seaside resort. Besides, the additional function of sun-proof clothing inspires designers to mix this portable item with more fashion elements.
Sun-proof base-layers play a key role in layered match in the new season, and pair with short-sleeve ready-to-wear, slip dresses and compression pants. Base-layers pay more attention to lightweight fabrics. Prints work with blurring and trendy patterns.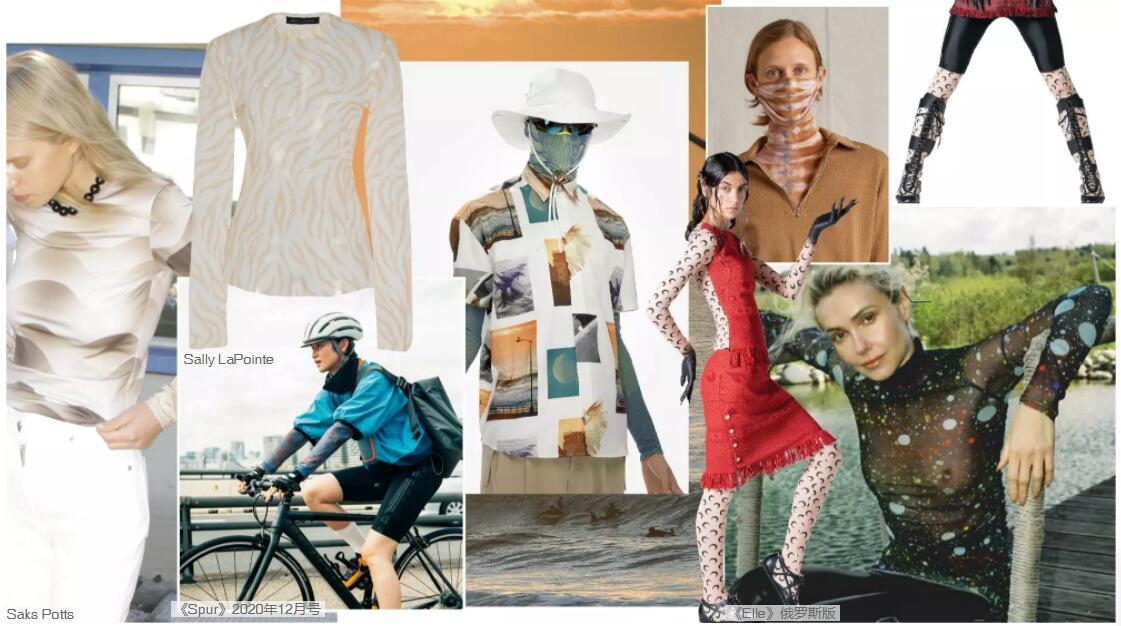 The oversized shirt silhouette is trans-boundary to sun-proof clothing with its convenience and versatility. Women's sun-proof clothing becomes more novel via sun-shielding silks. The sheer material can reveal female sexiness. Misty abstract patterns are more prevalent on women's sun-shielding shirts, while functional elements are key designs for men's sun-shielding shirts.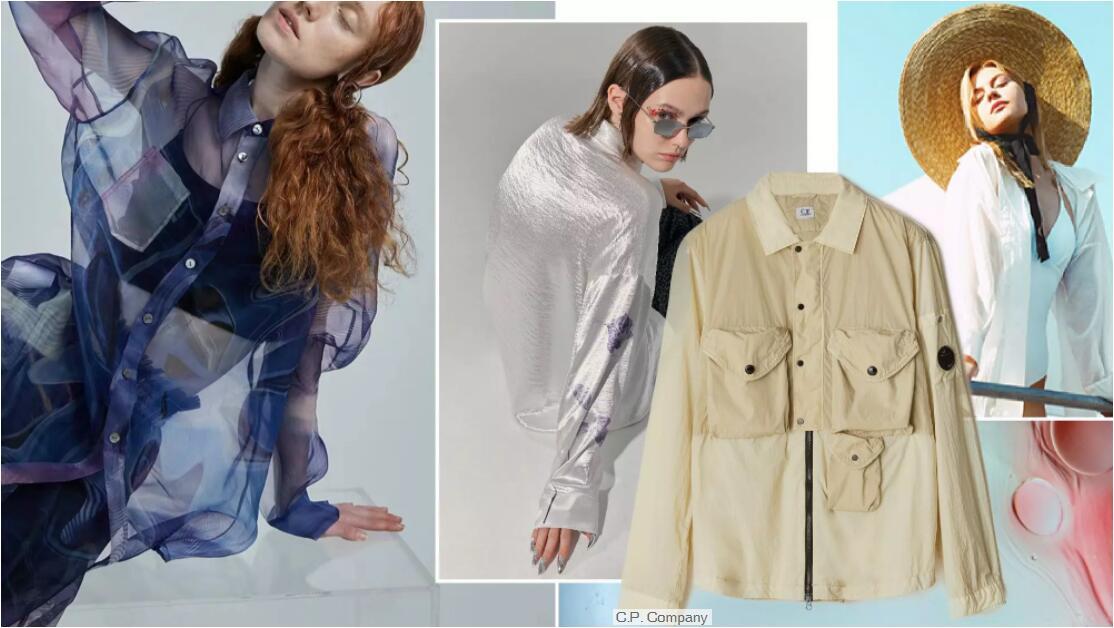 Sun-proof fabrics create loose functional sweatshirt silhouettes. Lightweight fabrics are breathable and comfortable. Silhouettes still focus on an urban functional style. Creased textures are offbeat on sweatshirts.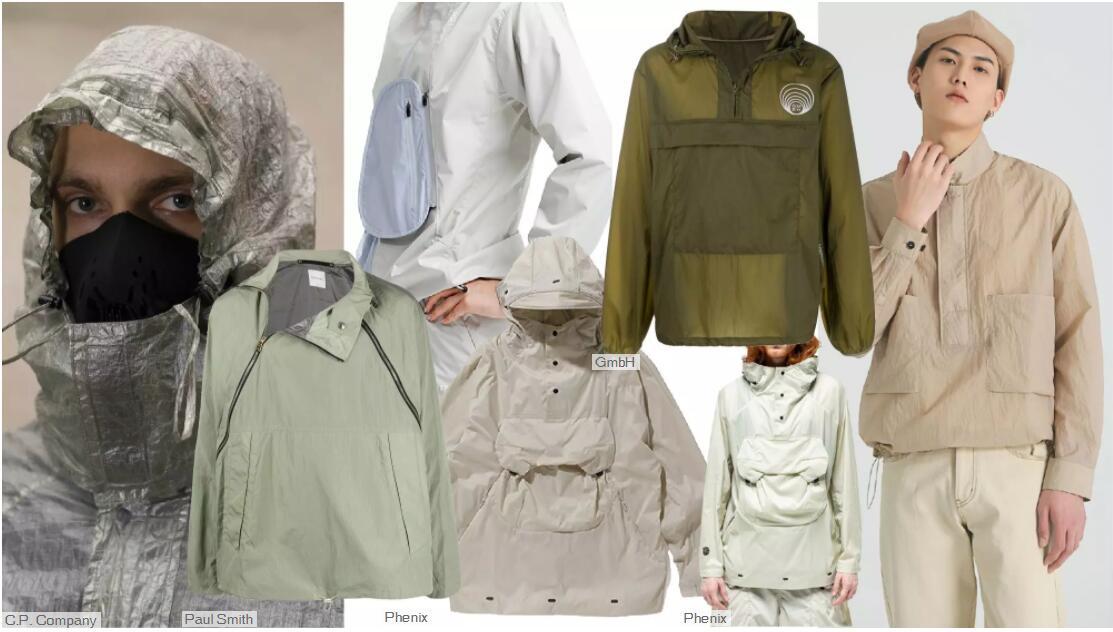 For a full report, pls visit https://www.popfashioninfo.com/details/report/t_report-id_9273-col_129/