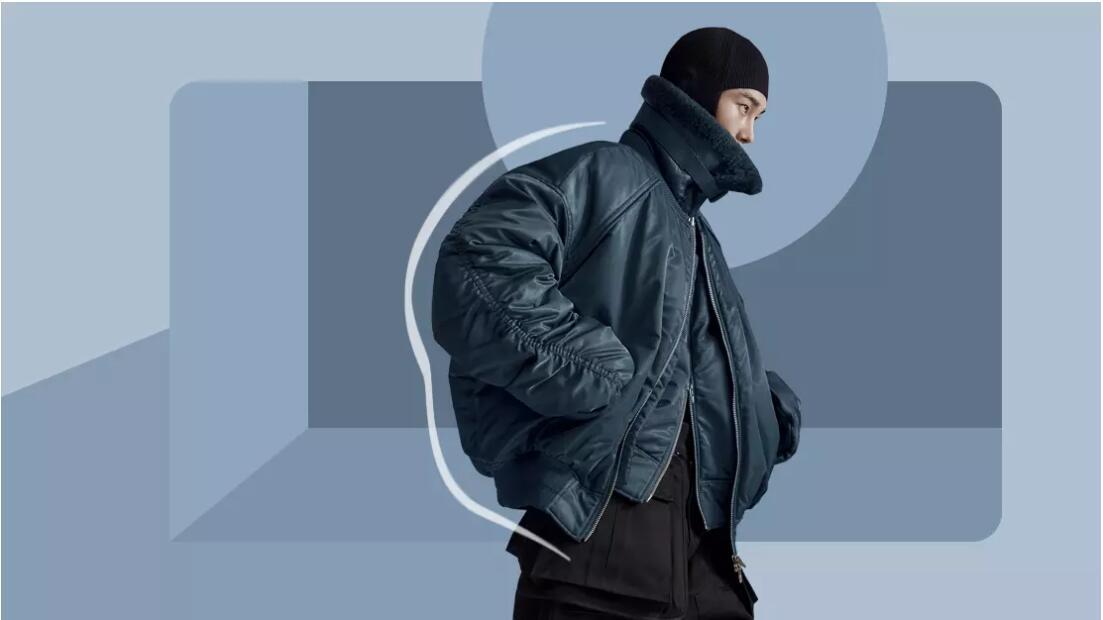 The key developing point of jackets this season is classic revolution and maintained practicality. There have been bigger changes on the collar of classic preppy style baseball jacket. Large volume and placement deconstructed details are applied on classic pilot jacket to show chic. Practical multi-pocket jacket, windproof hooded loose jacket and narrow-collar loose jacket which tightens hem and cuffs are still under development this season. The placement details pursue high quality and practicality, and the whole presents practical leisure style.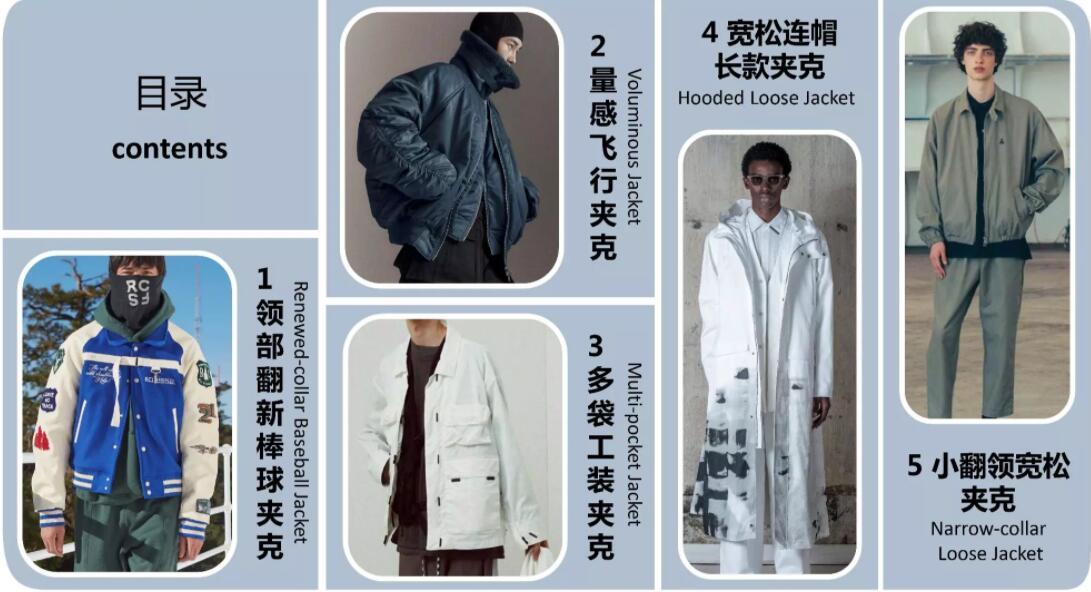 Baseball jackets present new designs on collar, such as the turndown design of Louis Vuitton, collarless V-type of RHUDE and double-breasted flat collar design of HYSTERIC GLAMOUR. The splicing design of biker jacket collar of Kolar is also recommended. The small turndown design presents a delicate and leisurely feeling.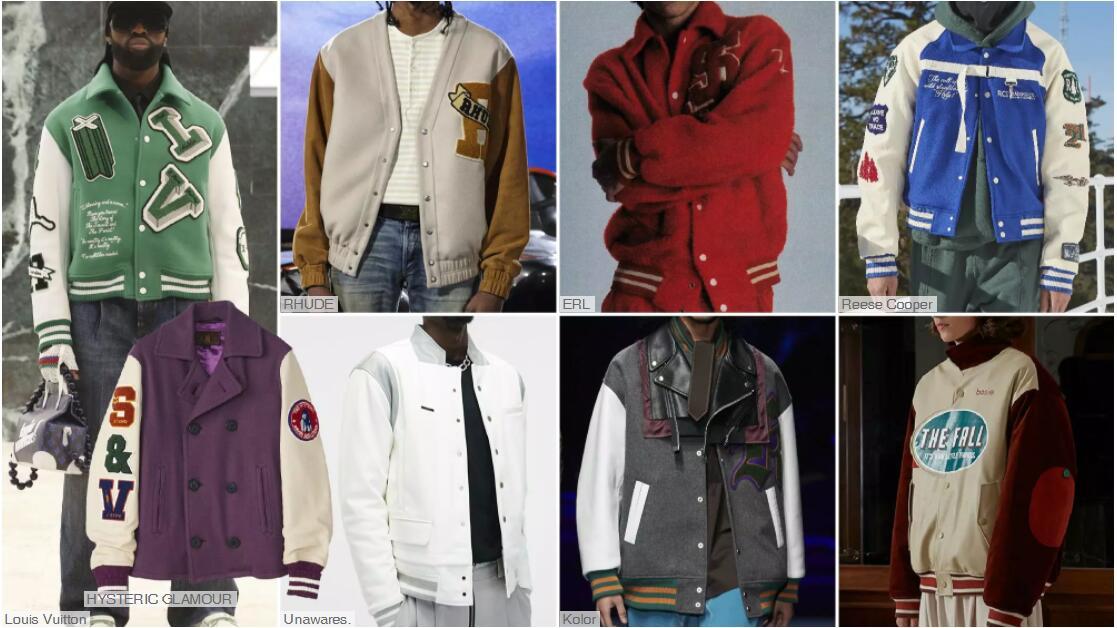 The silhouette of pilot jacket becomes voluminous this season. Each brand presents unique detail designs combined its brand DNA. The double layered placket design of Juun.J shows unique chic on the voluminous silhouette. Maison Mihara Yasuhiro's deconstruction design can be used for reference. While Undercover uses zippers and detachable parts based on the short jacket. PRADA also released several pilot jackets this season. The splicing of liner and body fabrics and the design of 3D pockets are recommended.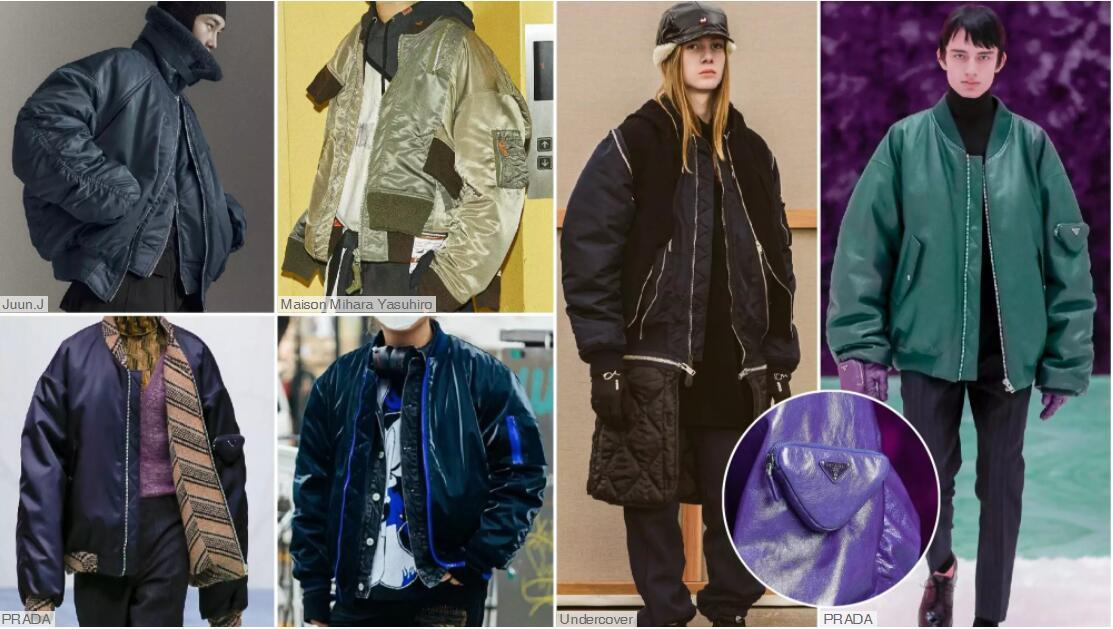 The practical multi-pocket jacket is still popular this season. And the fabric selection is wider, cotton twill or plain cloth, functional coated fabric and chemical fiber fabric are all available. Different fabrics can present distinct styles to adapt to the development of different brand.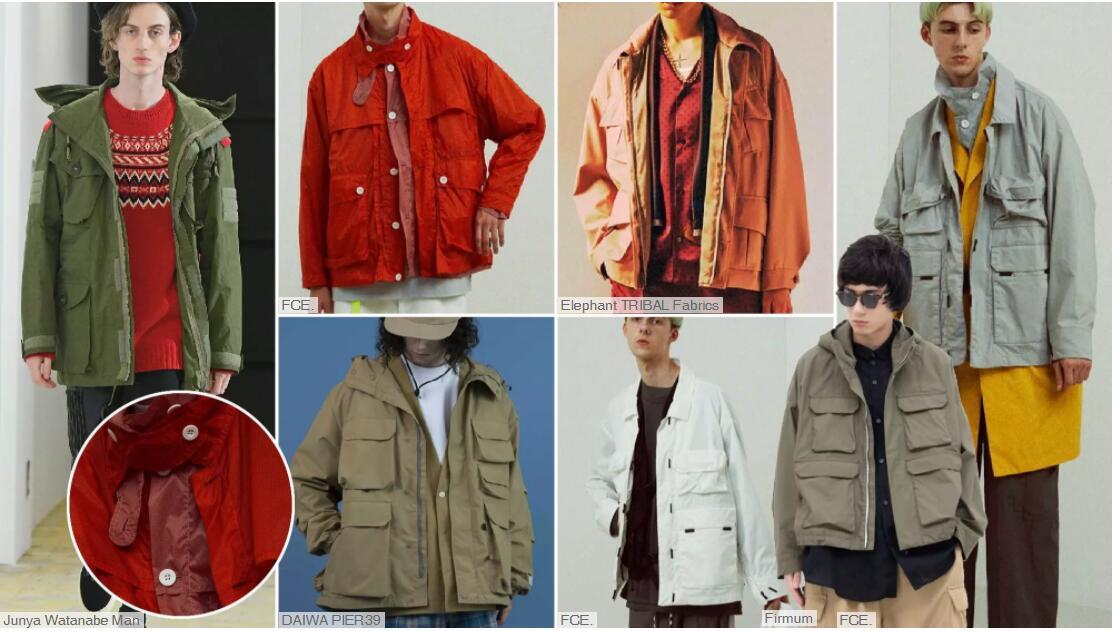 For a full report, pls visit https://www.popfashioninfo.com/details/report/t_report-id_9811-col_129/