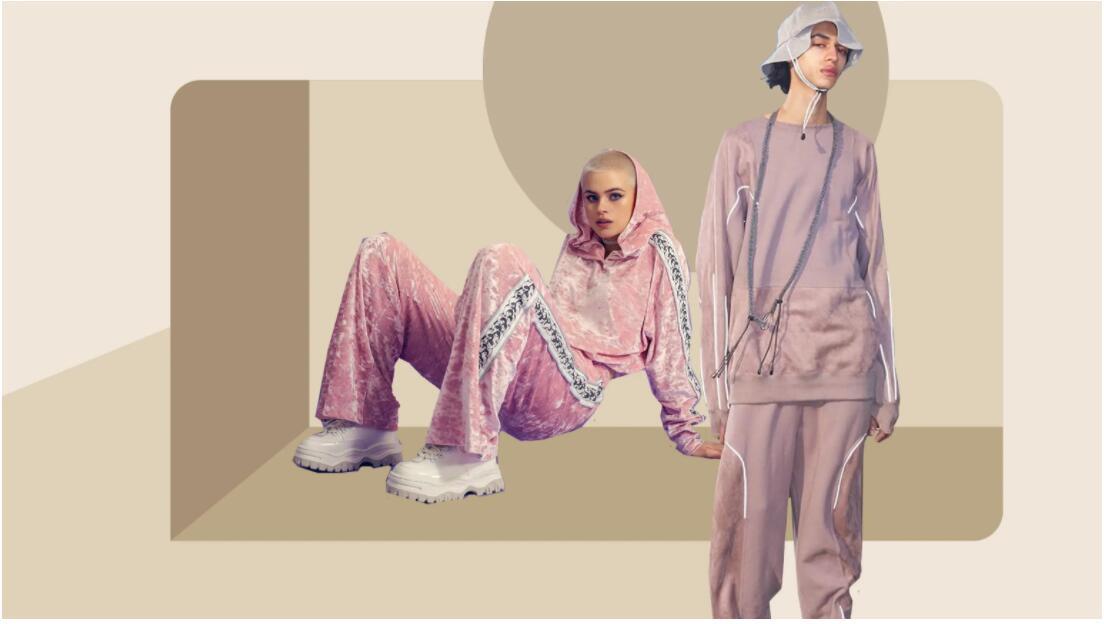 Influenced by the practicalism, early autumn 2022 sportswear pays more attention to the fashionable sense and multi-occasional function. The sportswear items in the 2021 runways inspire the trendy silhouettes of sportswear set. Layered fitness set realizes the possibility to be worn in multiple occasions. Detachable design and splicing set increase the flexible sense of control of wearers. The lustre of velvet and sequin endows sports fashion with entry-luxury texture. Comfortable home set applies more details and silhouette changes based on the comfort to satisfy multi-scene requirement and practicality. The silhouette of retro set is more diversified and vital.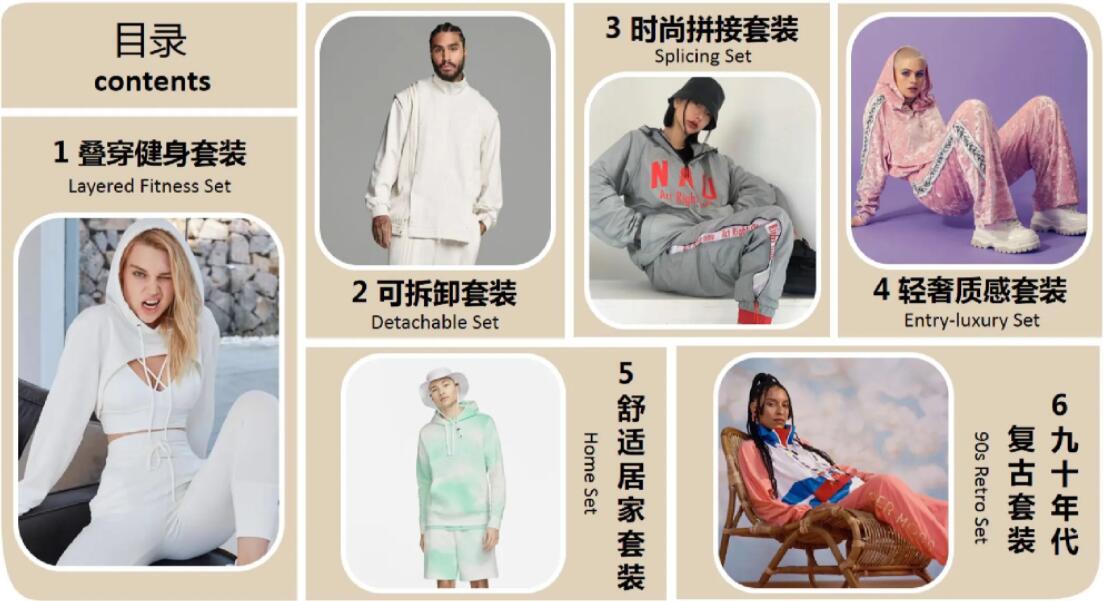 Following pictures are sportswear sets refined from the latest A/W 2021 catwalks, including futurist
tech style, functional style, high-street style and retro style. We will analyse several sportswear sets and inspire designers from the aspect of silhouette.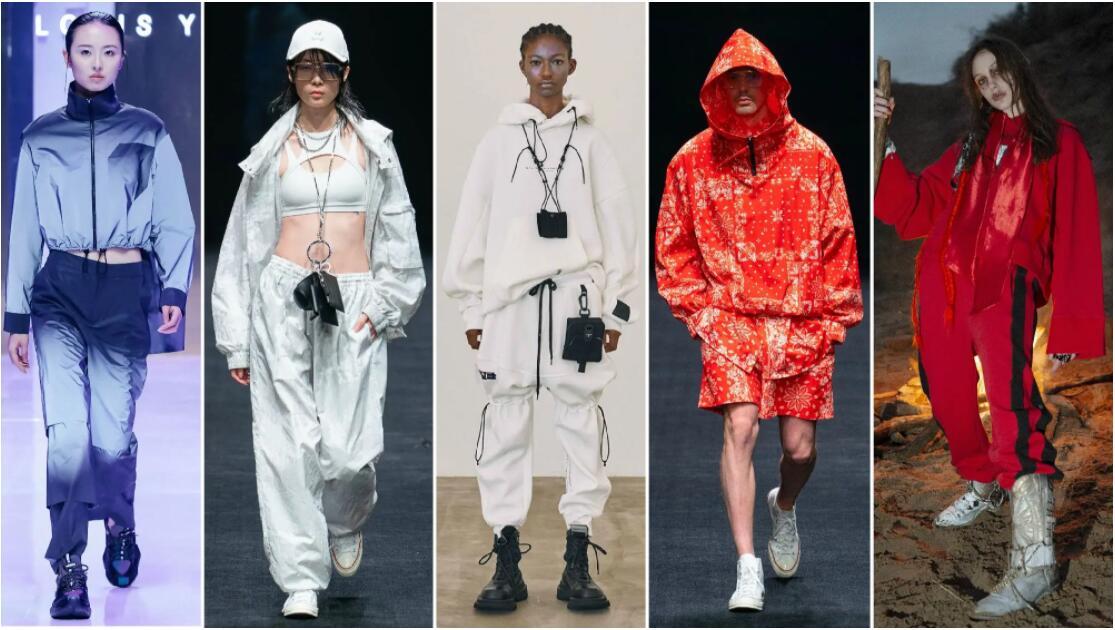 The layered tailoring and collocation are the novel techniques of early autumn 2022, which are applied on sportswear set to increase the highlight. Cropped T-shirt and waistcoat jacket can be directly worn outside of sport underwear after indoor practise. This practical set is noteworthy in the early autumn 2022.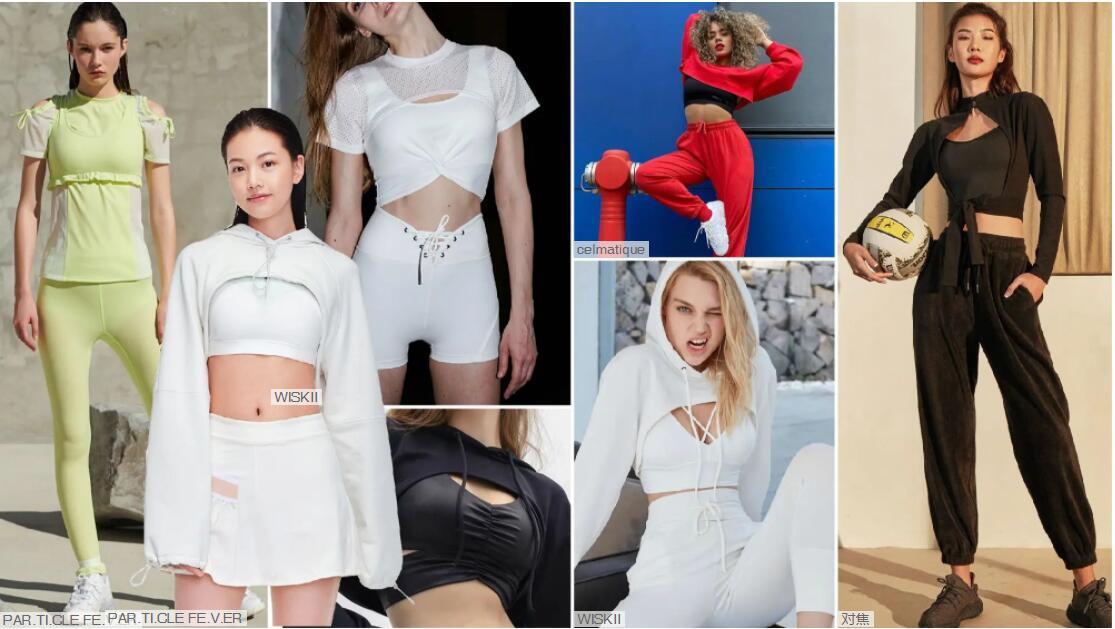 Flexible detachable design can be controlled by consumers themselves, which supports the temperature regulation and increases the practicality, such as the patterned light down jacket in the latest 2021 collab collection of Adidas makes the connection part of waist and hem detachable. The detached hem can even become fashionable scarf. The detachable process is also applied on armhole, elbow and leg to present practicality and decorative beauty.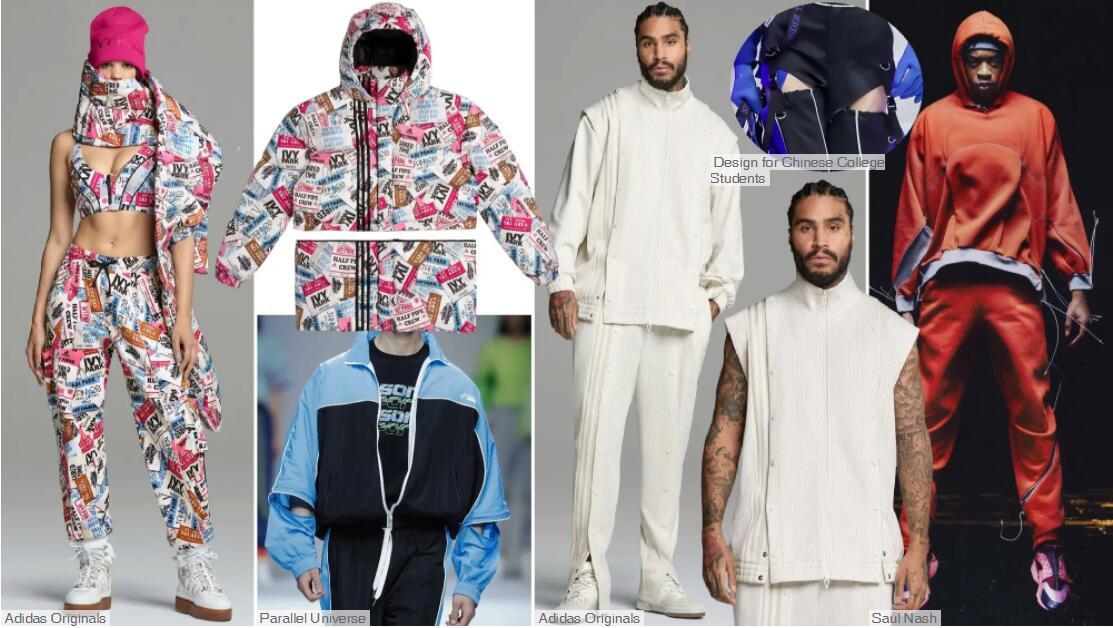 For a full report, pls visit https://www.popfashioninfo.com/details/report/t_report-id_10230-col_129/