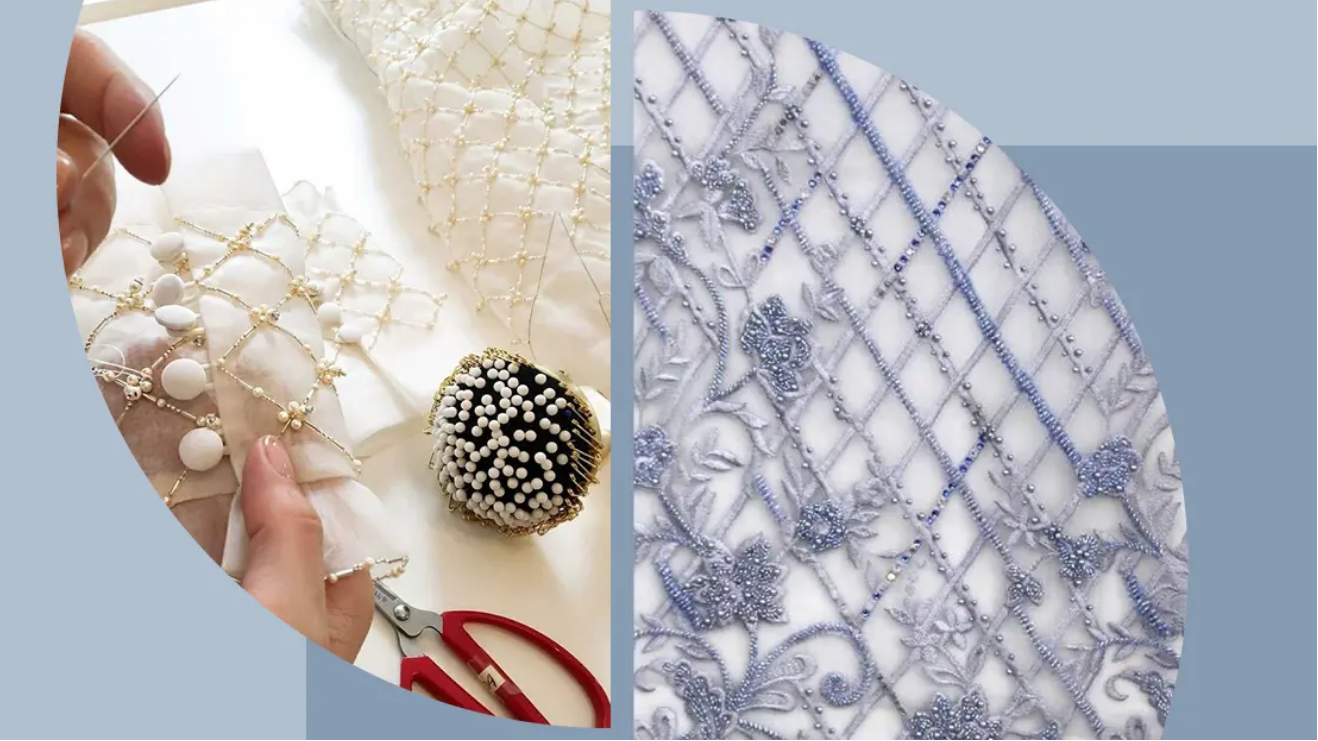 The combination of beads and sequins allows gown dresses to be more luxurious and have higher qualities. And even more complicated crafts can reveal an artistic visual effect. The designs and details of geometric patterns are pretty minimalist and elegant.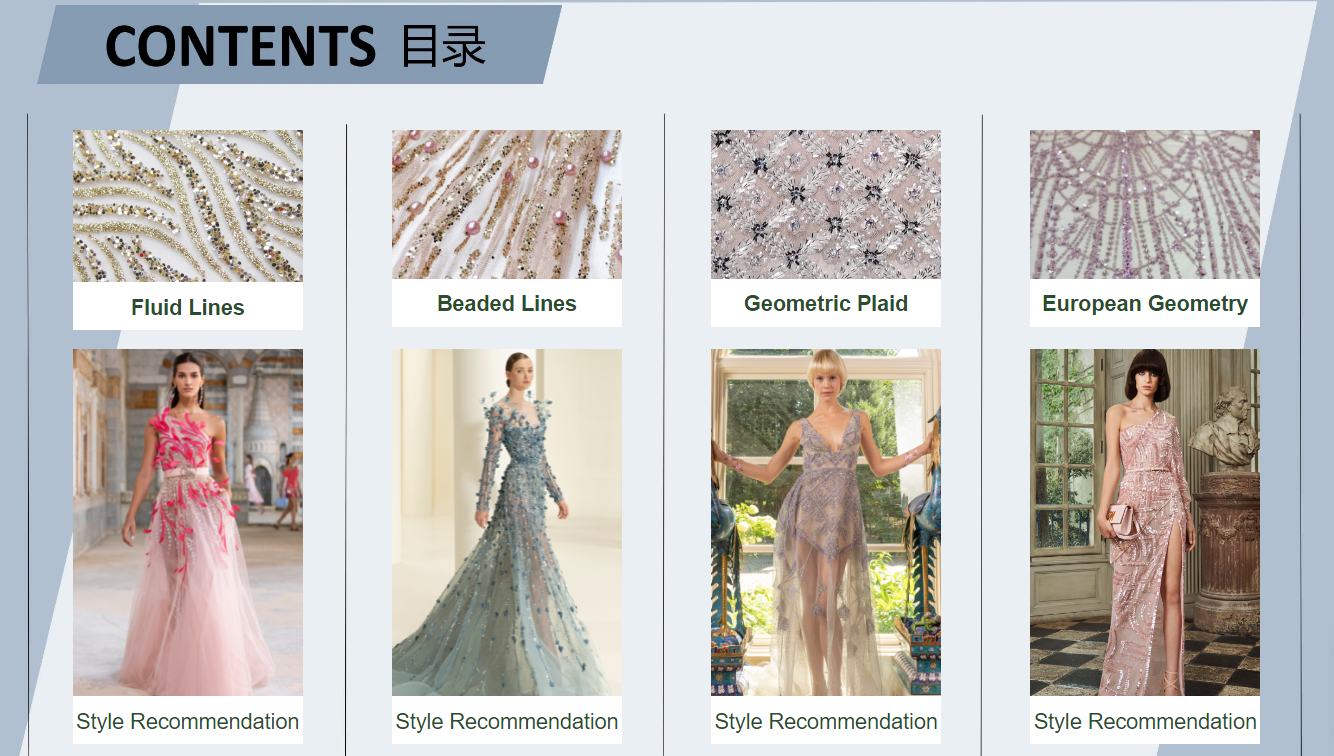 The smooth and fluid lines in the pattern are rather dynamic and rhythmic. Sequins and beads are added to create linear patterns with a 3D effect. The reflected shines strengthen the effect of pattern and allow fabrics to be more textured.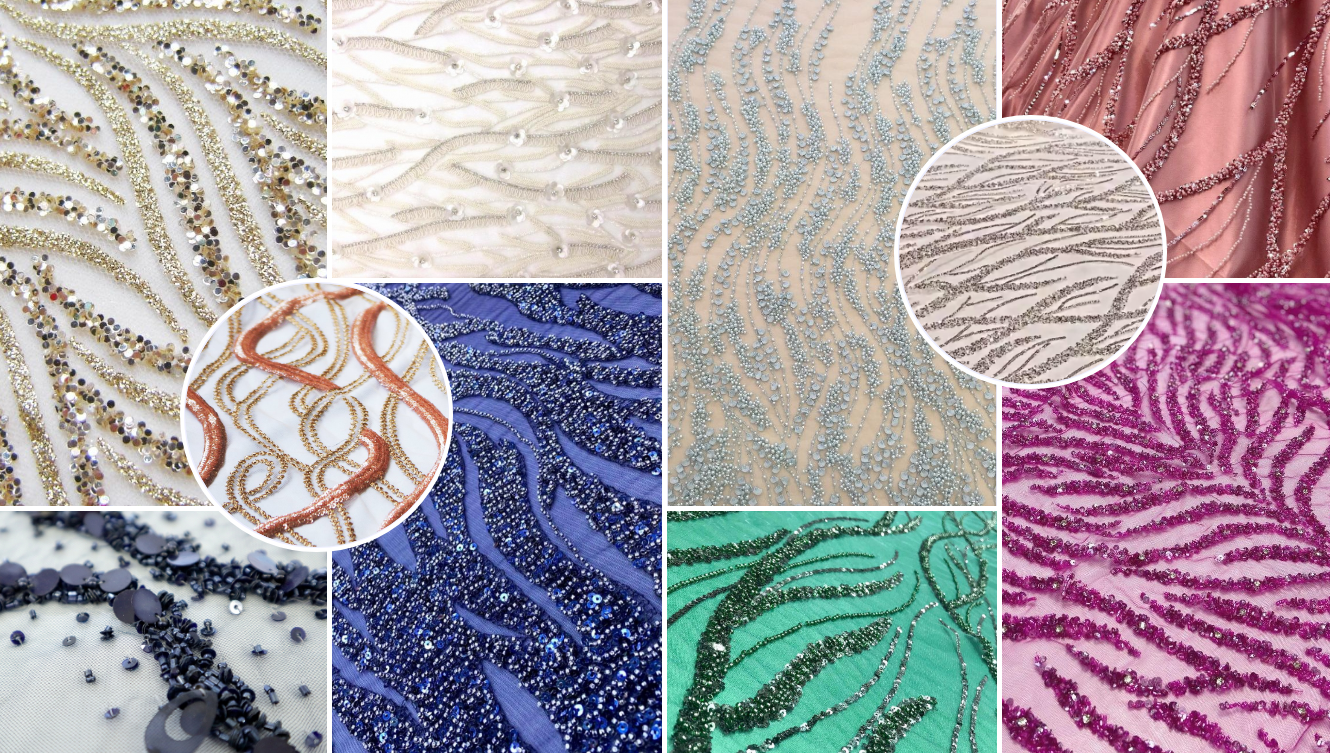 Sequined and beaded fluid lines are applied on minimalist gown dresses to show clear patterns. Streamlining 3D effect is also added to reveal the liveliness while walking. Branches and leaves are also available for linear patterns to present innovation.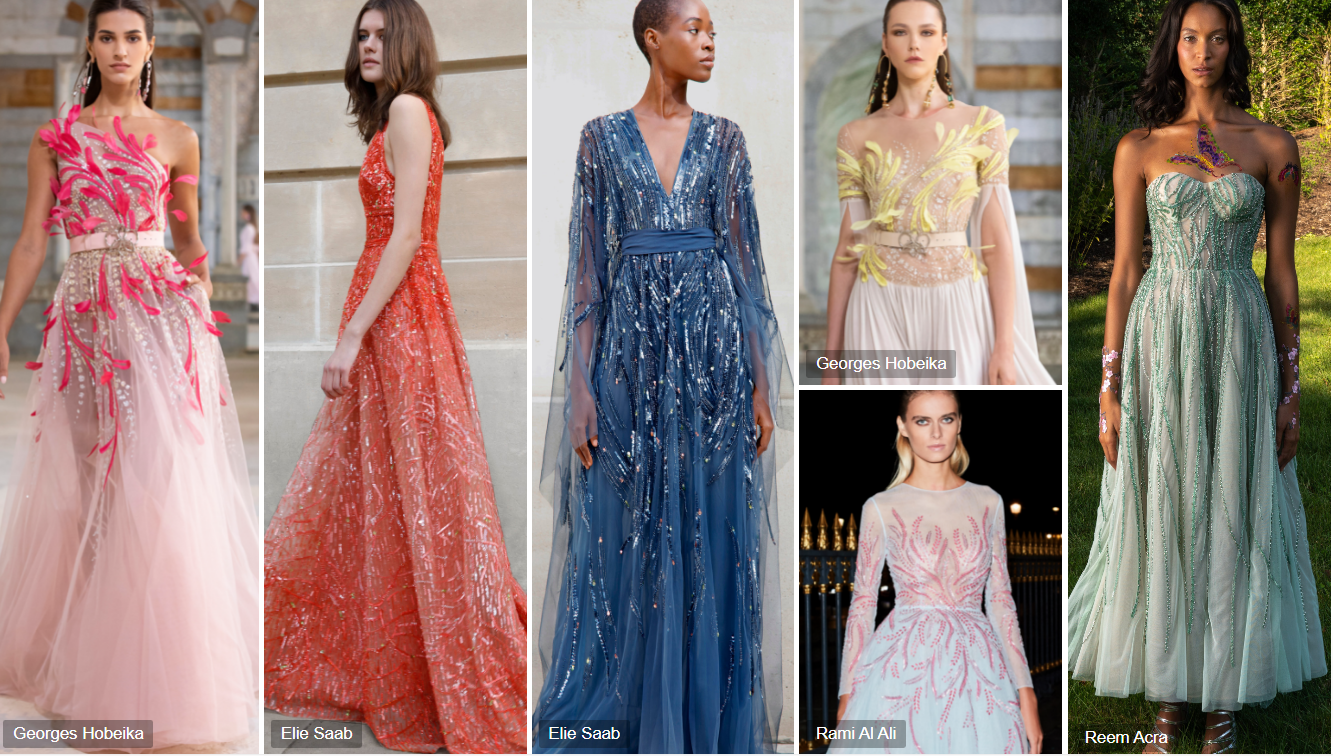 Linear design allows patterns to have a neat striped effect. Different sizes, colors, and materials of sequins and beads enrich the contents of pattern.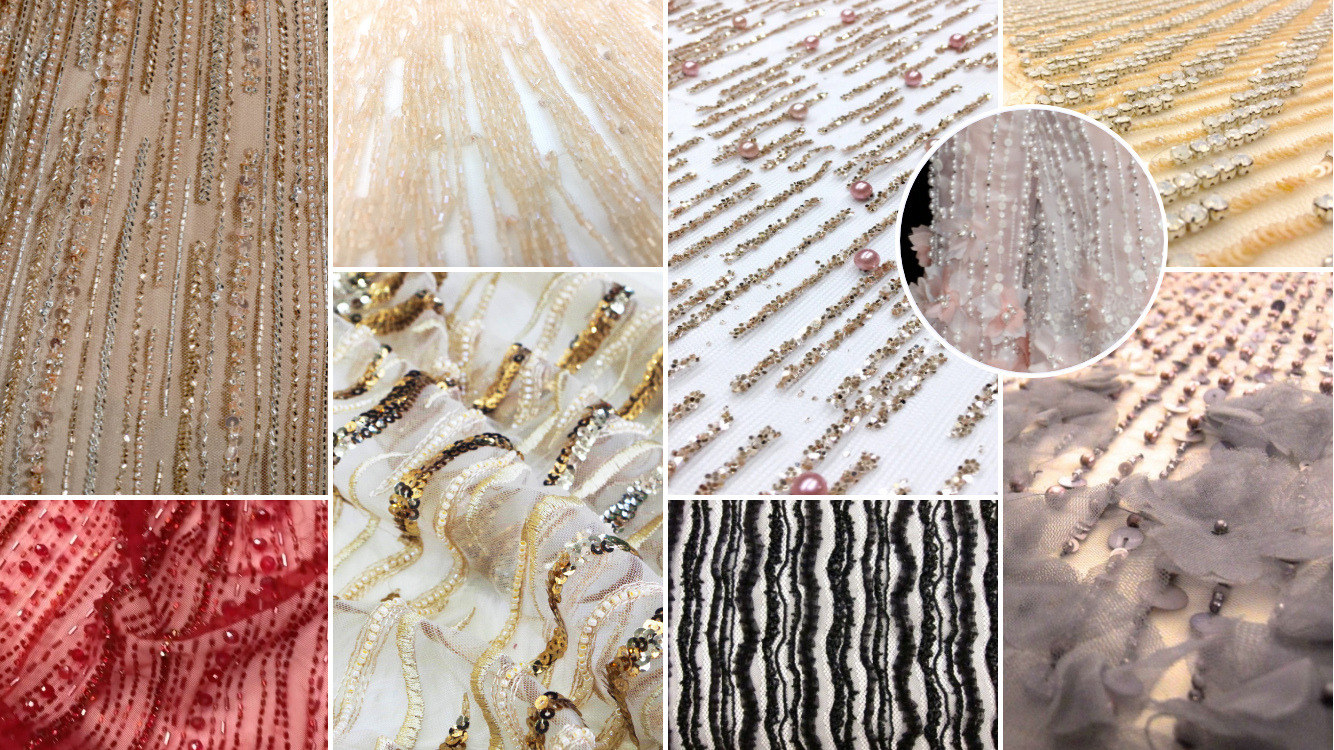 For a full report, pls visit https://www.popfashioninfo.com/details/report/t_report-id_12043-col_126/