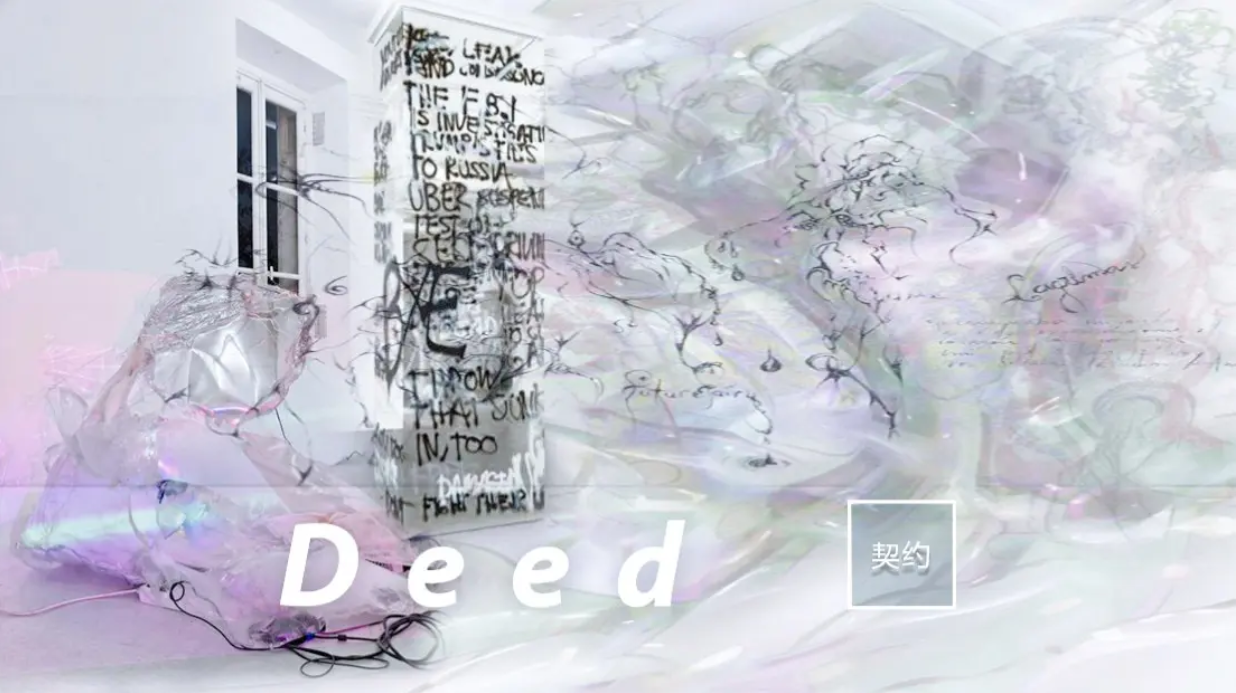 Deed tries to convey minority vanguards' pursuit of the Faustian spirit, which is an experimental spirit that explores the unknowns by bold destruction and recreation. They insist on looking at things from a dialectical and remoulding perspective. Psychedelic and complicated virtual vision is combined with the wrapping and twining of the second skin to express the spirit that pursues liberty. With visual illusions and sensory color schemes, the consumers of Deed are full of hope for a future era of science and technology, and they are exploring the value of life and their individual personality.
See more in Deed -- The S/S 2023 Theme Trend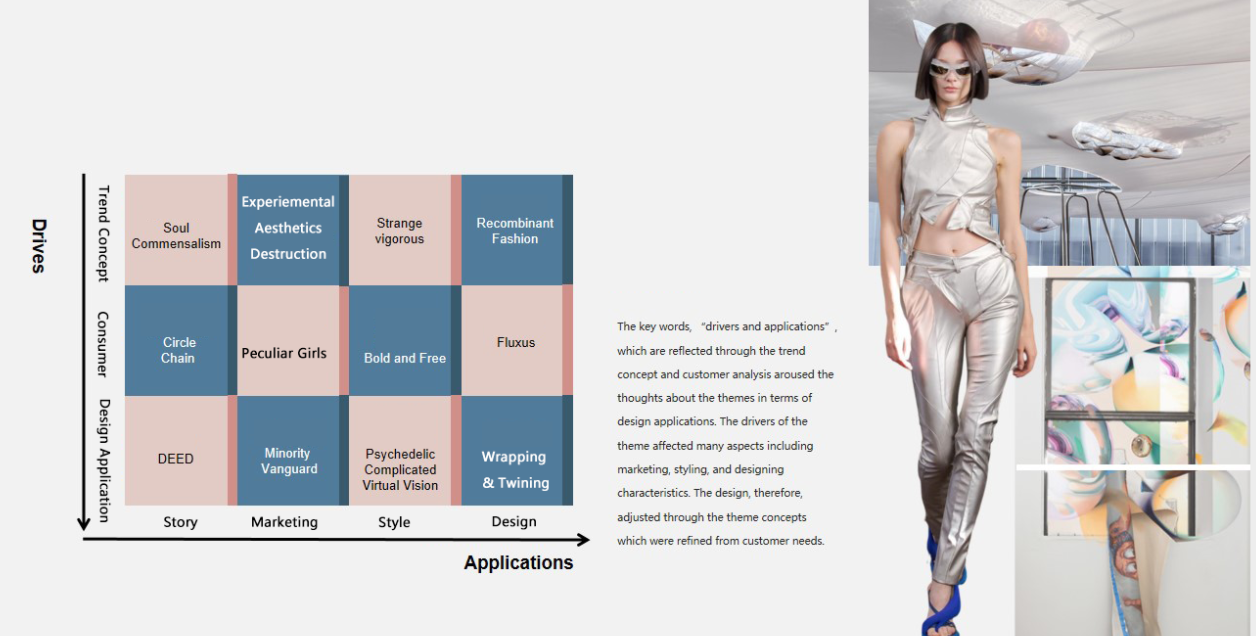 Faustian deed is a contract between people and demon. The enjoyment of illusions reflects modern teenagers' growing appetite for uniqueness and personality. Focusing on the theme drives of Deed, the position of consumers is defined to be weird, pioneering, and avant-garde; lace & gauze, ethereal lightweight, rippled luster, and 3D trims are the fabric points to watch; dresses, body-suits, skirts, coordinates, and outerwear are the major styles for the thematic fabrics of Deed.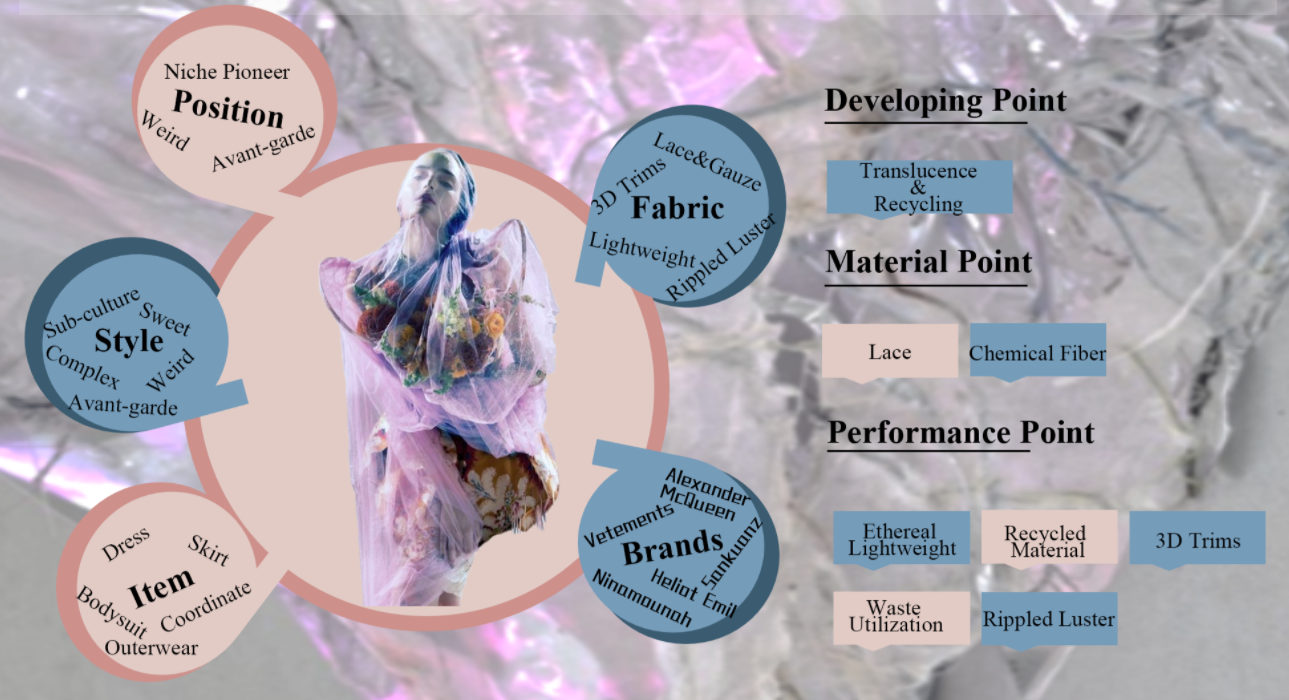 According to POP Fashion backstage data and the trend analysis on future fabrics, we figure out the proportions of on-trend Deed fabrics in S/S. Lightweight ethereal fabric is the most popular category in the market, which has been updated by ombre stripes, abstract patterns, and wrinkled textures. Soft, breathable lace and gauze select different colored yarns to create variegated looks. The metallic gloss of rippled luster fabric brings sensory enjoyment and a smooth handle. Metallic-touch satin endows clothing with a draped and lustrous surface. 3D trimmed fabric made from wastes promotes the upcycling and leads a new fashion trend.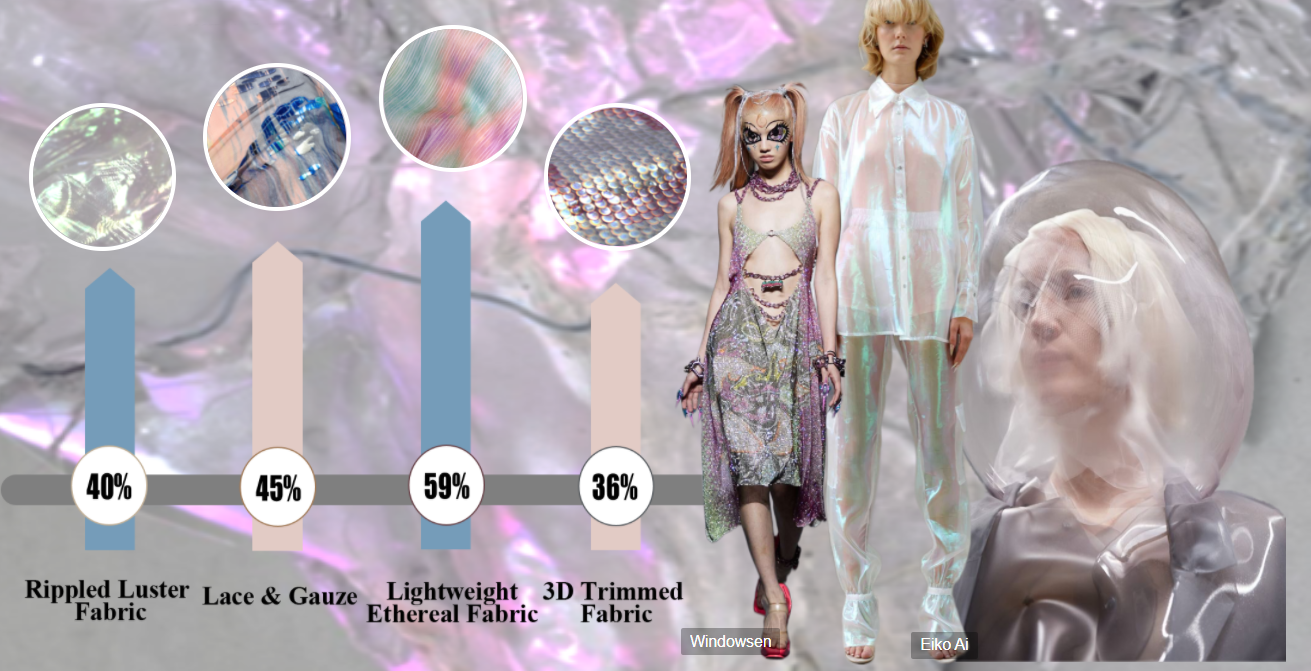 Pursuing the avant-garde fashion, the rippled fabrics with charming colors and luster bring sensory enjoyment and a smooth handle. Metallic-touch satin endows clothing with a draped and lustrous surface. Dopamine styling has returned. Pleated taffeta presents silky tactility; organza and polished materials work on translucent, voluminous designs; cellulose-silk blend elevates the quality; the soft structures of lustrous chemical fiber fabrics form networks on surface. Try shiny coating to accent the rippled luster.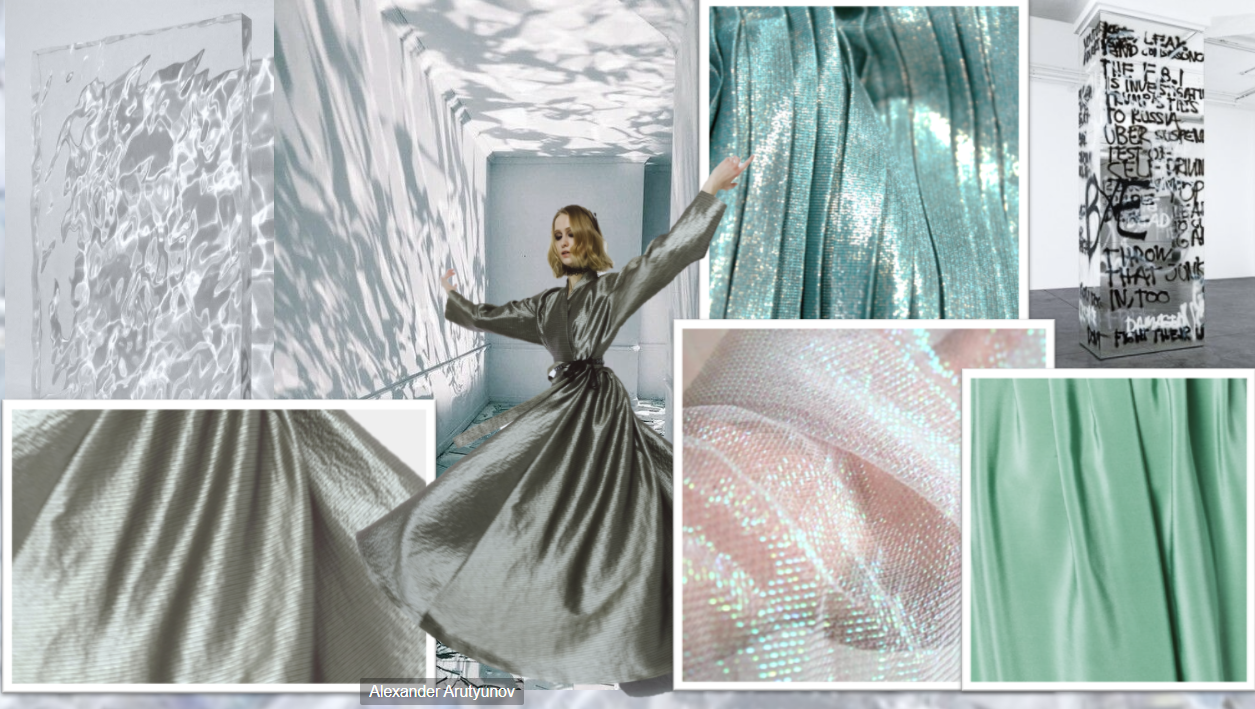 For a full report, pls visit https://www.popfashioninfo.com/details/report/t_report-id_12750-col_127/