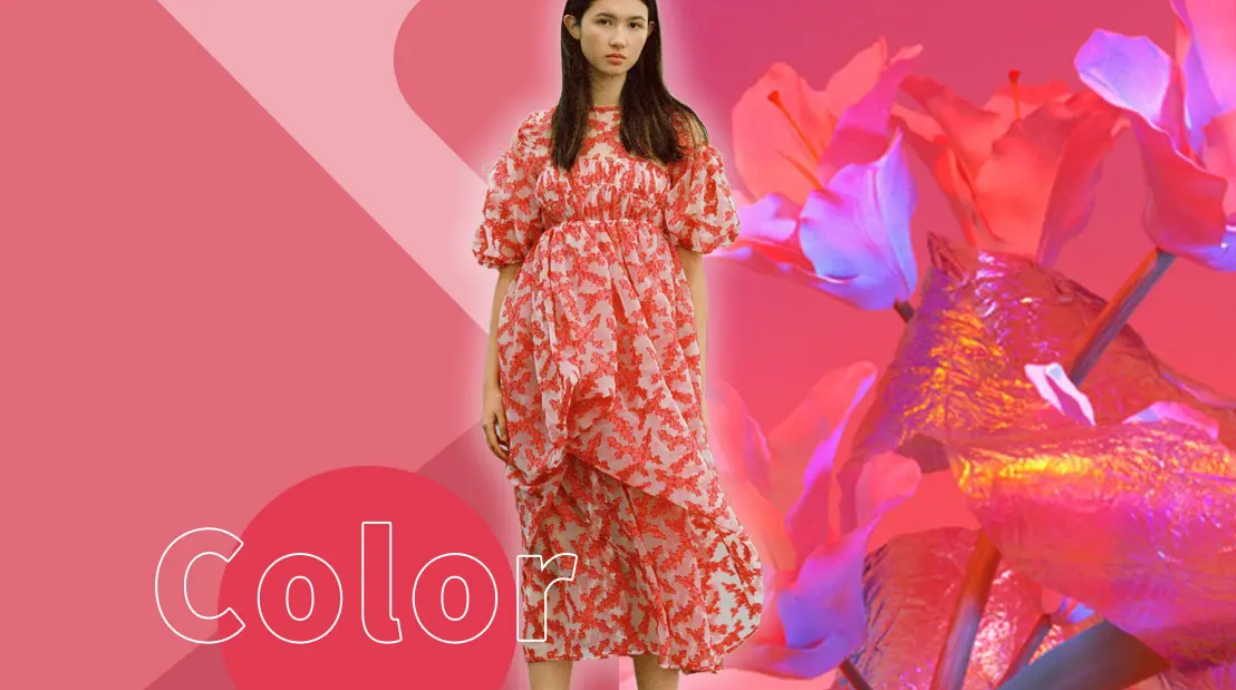 Reds will be prominent among the trendy colors in the summer of 2023. Being the restart of life and an important part in fashion, the hue of red tells about the beauty and resilience of vitality, so does the tender Rose of Sharon. This not too saturated tone reveals the gracefulness of reds and presents a really poetic palette.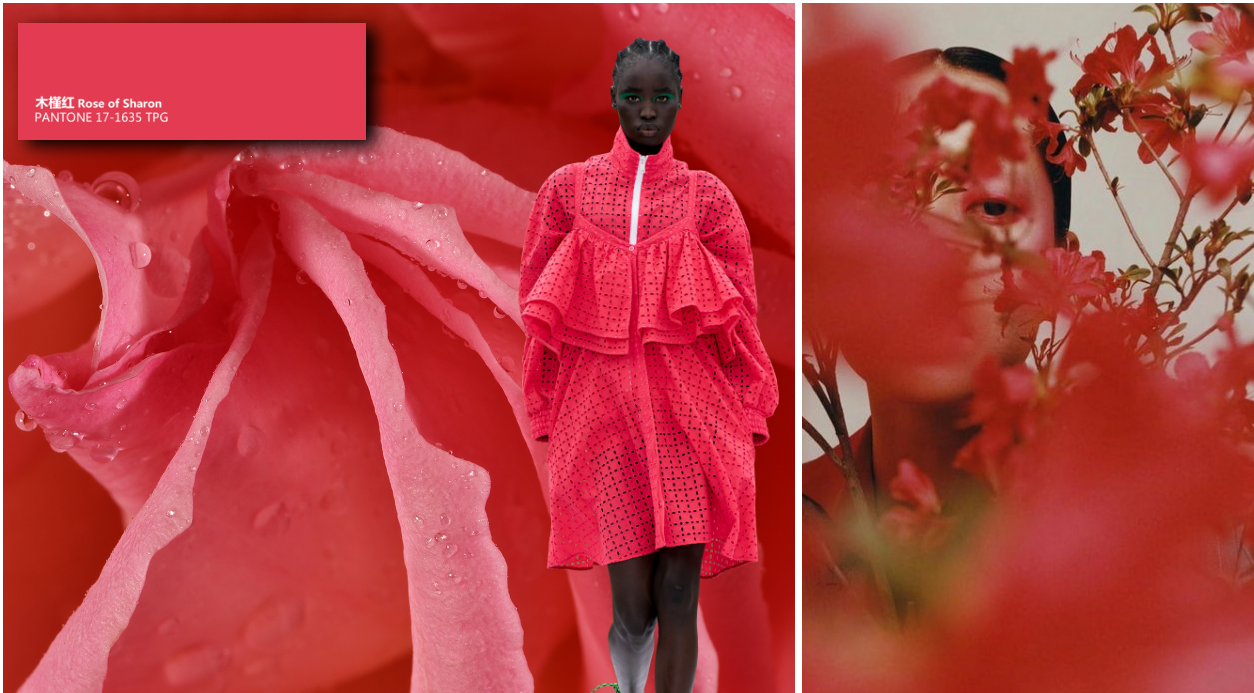 Tender, romantic looks are perfectly fused with the hue of Rose of Sharon, just like what its floral language tells us. The combination of floral pattern and soft material exudes a romantic, lithe, and comfortable atmosphere. While the combination with crisp materials weakens the tou-ghness and provides the scent of new Romanticism.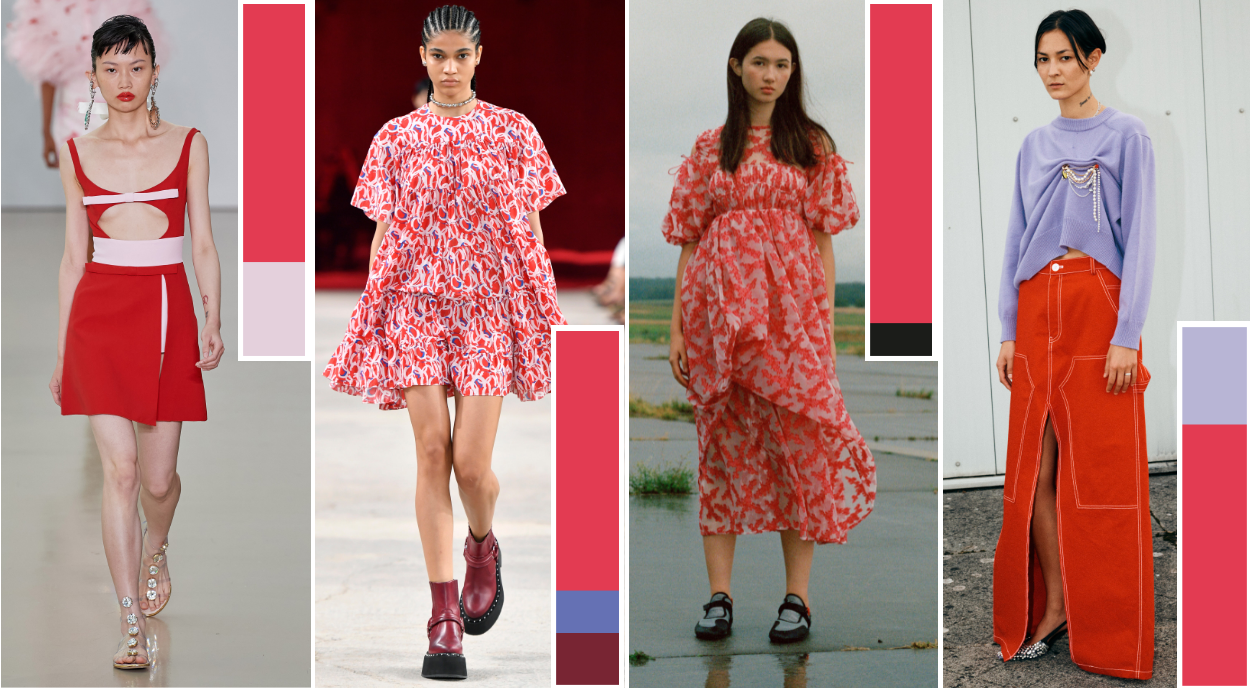 The red hue of Rose of Sharon can be greatly harmonized with floral patterns to show tenderness and gracefulness. To present the feminine temperament of consumers, seasonal pastels are paired with the warm tone of milkshake or darker colors to accentuate the floral patterns and endow designs with sunny qualities.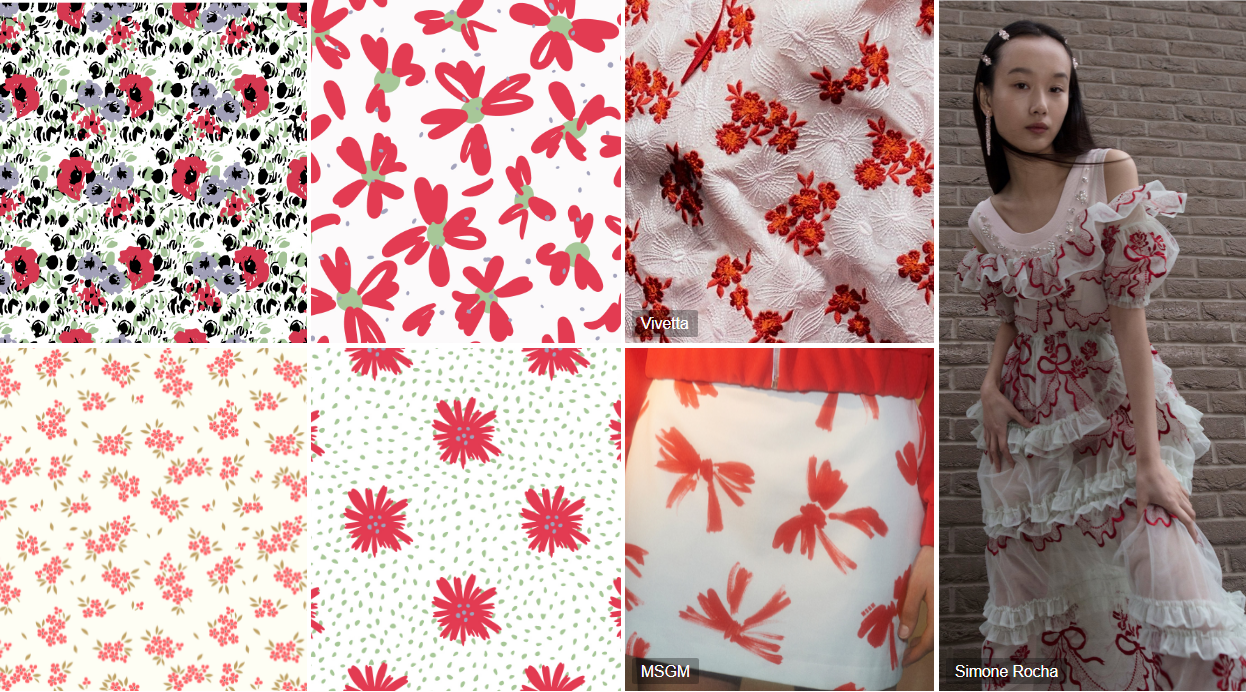 The tender temperament of modern women keeps the popularity among young consumers. From a romantic perspective, the pale and gentle red hue of Rose of Sharon has been the best choice for color matching. The bold combination with soft brights is more understated and attra-ctive, while pastels are also used to elevate the emotions brought by these romantic colors.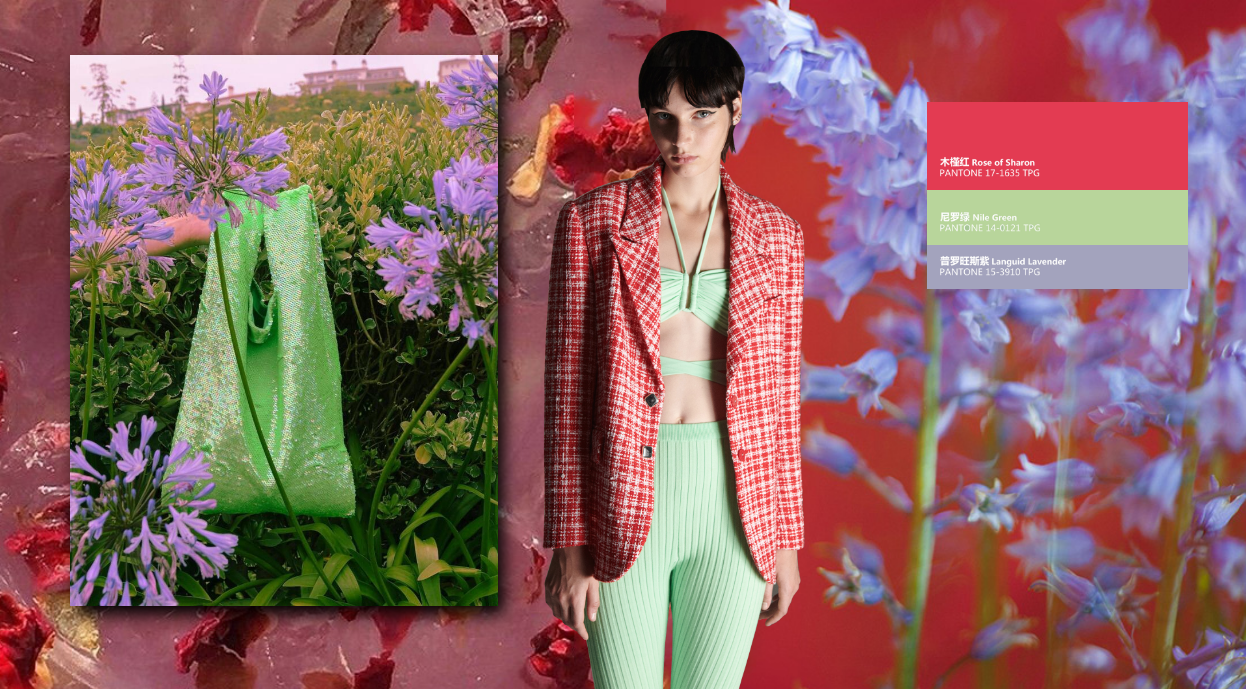 For a full report, pls visit https://www.popfashioninfo.com/details/report/t_report-id_11922-col_125/