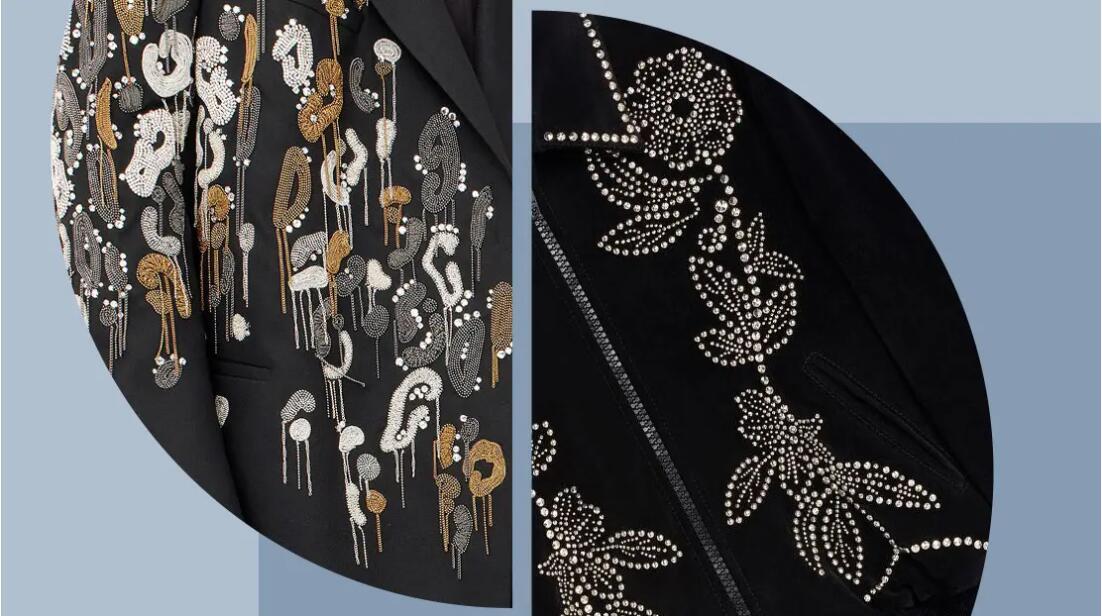 Metal craft is gathering momentum in the new season. Representative beads and rhinestones present the retro rock style, and these delicate details also echo the aristocratic clothing during the Renaissance. The metallic feel of knight equipment interprets the teenage culture of New Romanticism.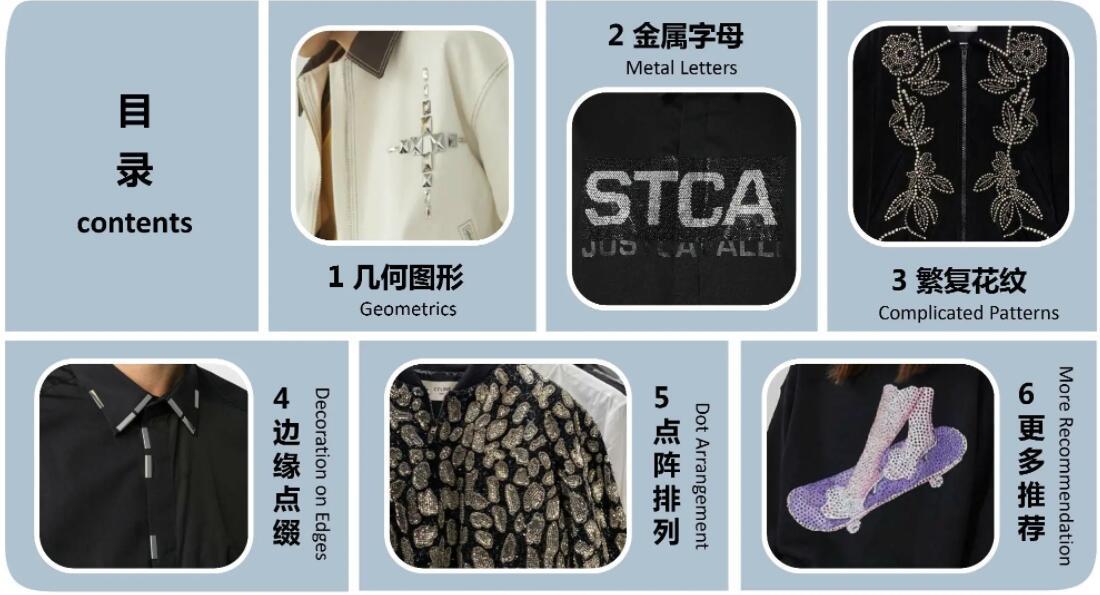 Angular geometric shapes are used frequently. The Stolen Garment arranges square metal accessories progressively on one side of clothing to create the sense of technological metal and follow the latest fashion. We11Done decorates color diamonds around the rhombuses to increase the layers and enrich the visual effect.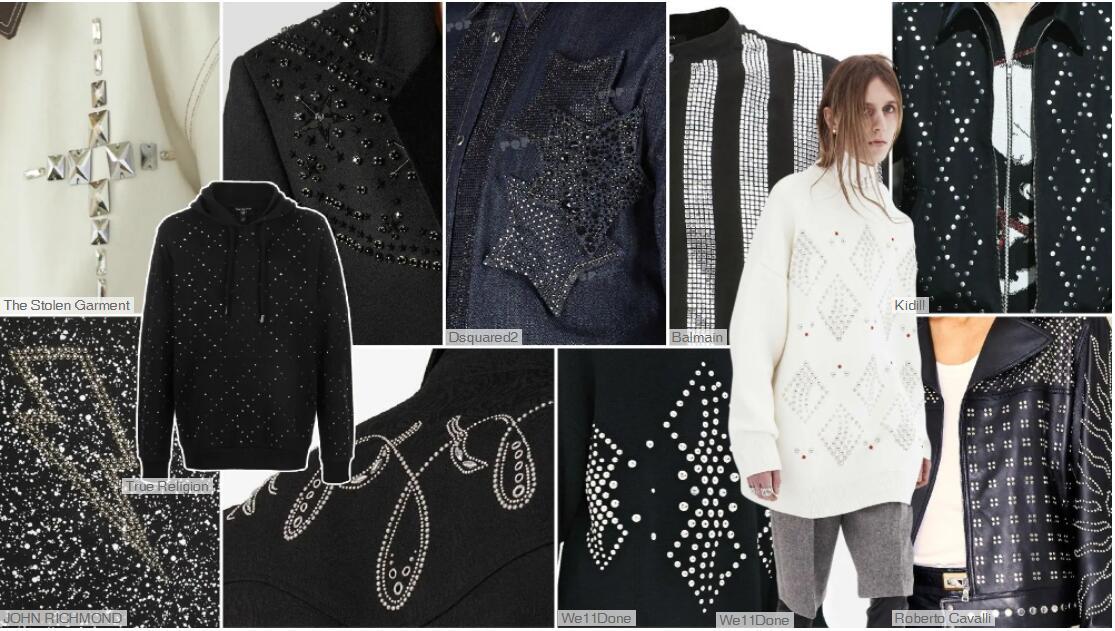 Many brands use rhinestone letters to present the metallic texture. Lustrous bead and sequin show the visual effect of lights and shadows. Just Cavalli fuses rhinestones with printing to enrich the layers and bring visual tension. Versace's combined arrangement of sequins and rhinestones provides delicacy.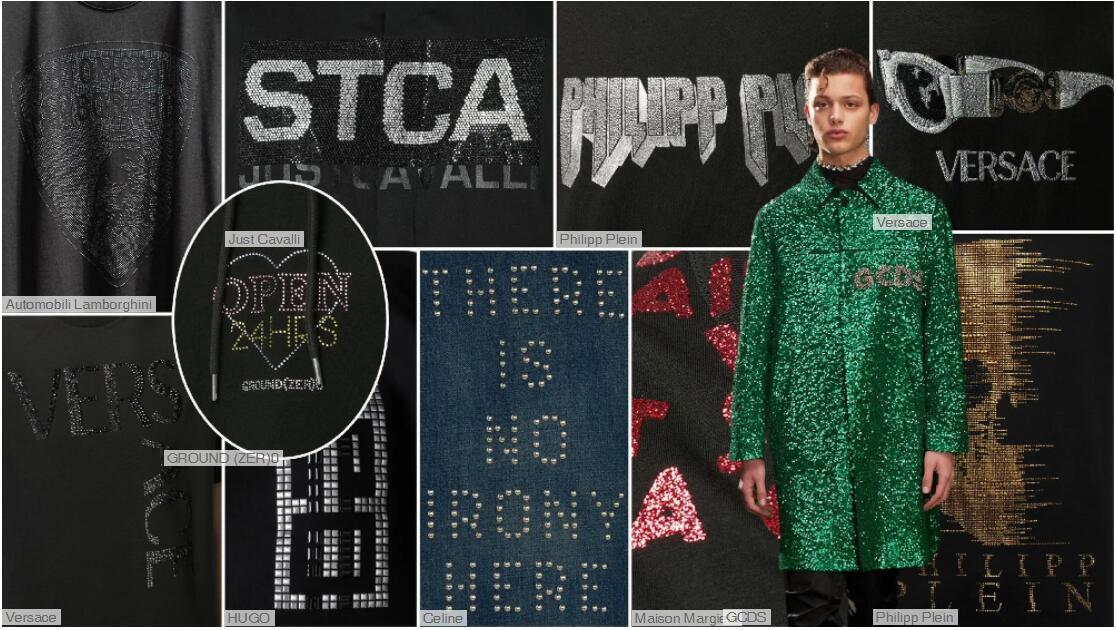 Complicated patterns present the thick feel of court. Animal, flower and European patterns mainly use black color to reveal the Gothic aesthetics. Celine applies floral patterns on both sides of chest to echo the decoration on neck edges and show the elevated minimalism. The all-over plant pattern of We11Done uses rivets to exude the delicate craft detail.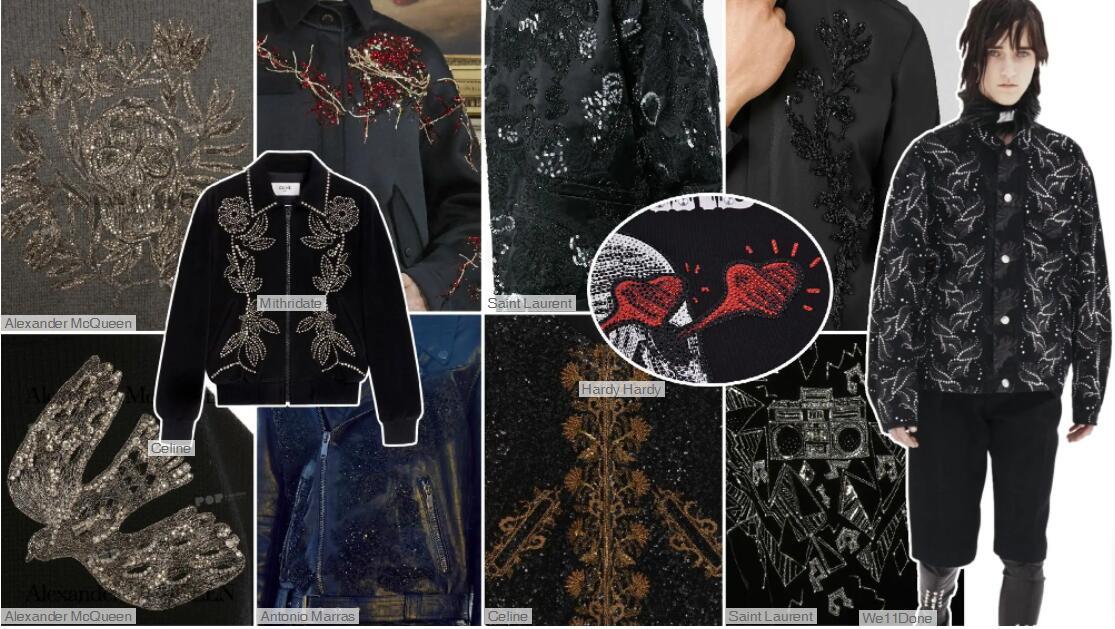 For a full report, pls visit https://www.popfashioninfo.com/details/report/t_report-id_10442-col_126/