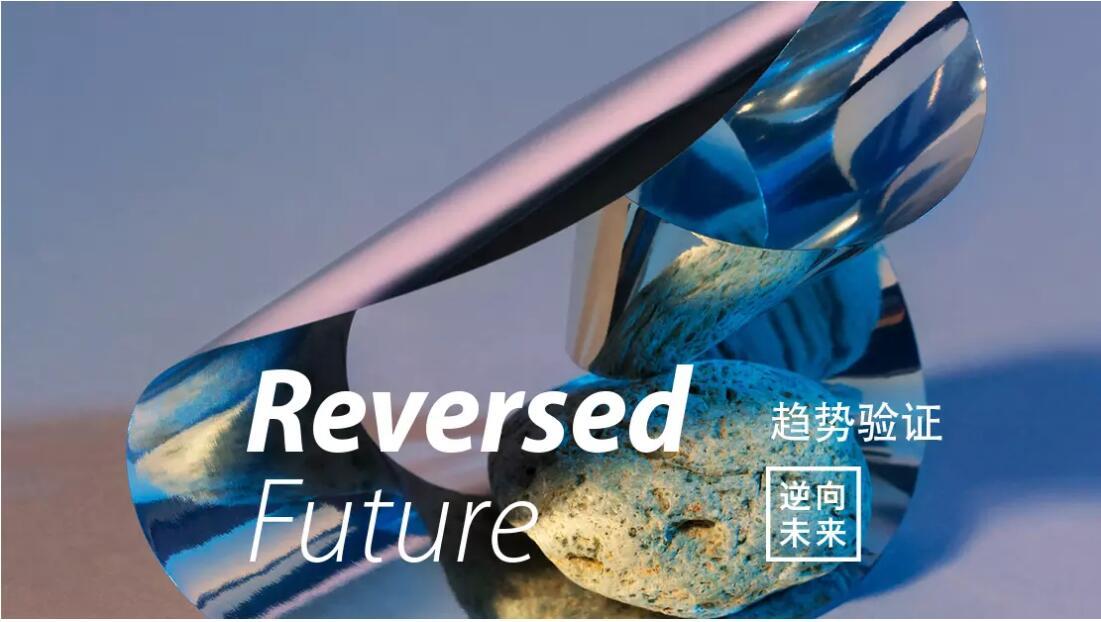 Reversed Future is one of S/S 2021 theme color trends released by. It accentuates S/S 2021 retro futurism via virtual technology and digital colors. Metallic brights, streamer blue and multicolored space color by digital arts are key color trend of this theme. Sharp Green, as a decorative color, works with Zinnia to brighten the palette. Black, purple and other colds mitigates this palette.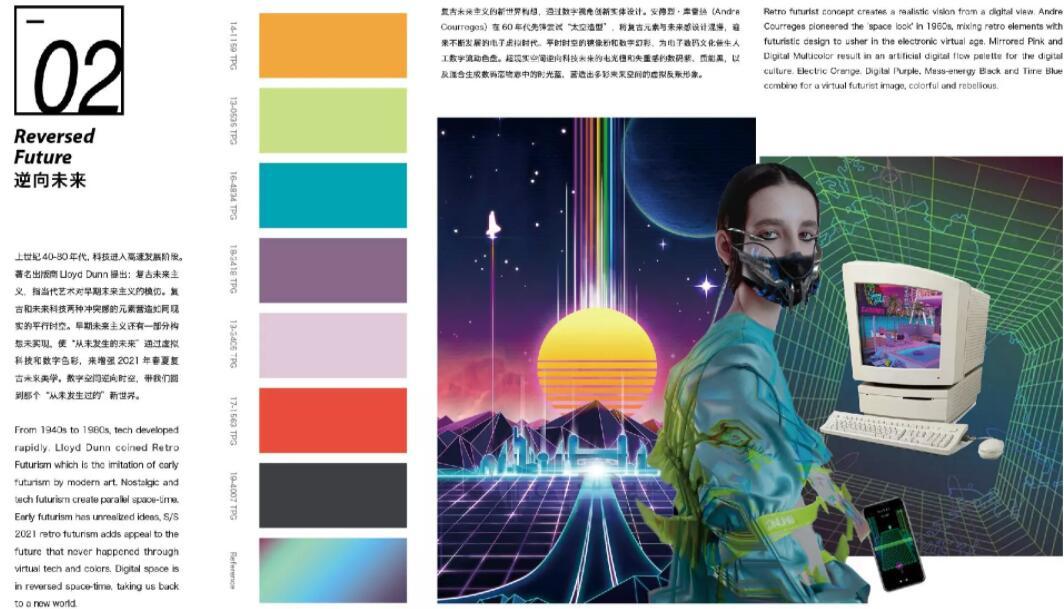 Mirrored Pink is a key color of this theme. Mirrors in the multi-dimensional space of parallel time promote retro futurism like butterfly effect. Mirrored Pink brought by disordered frequency combines with technical sportswear, creating a reversed adventure of time travel. On S/S 2021 catwalks, retro futurism rises, and Mirrored Pink frequently appears, proving the accuracy of Reversed Future.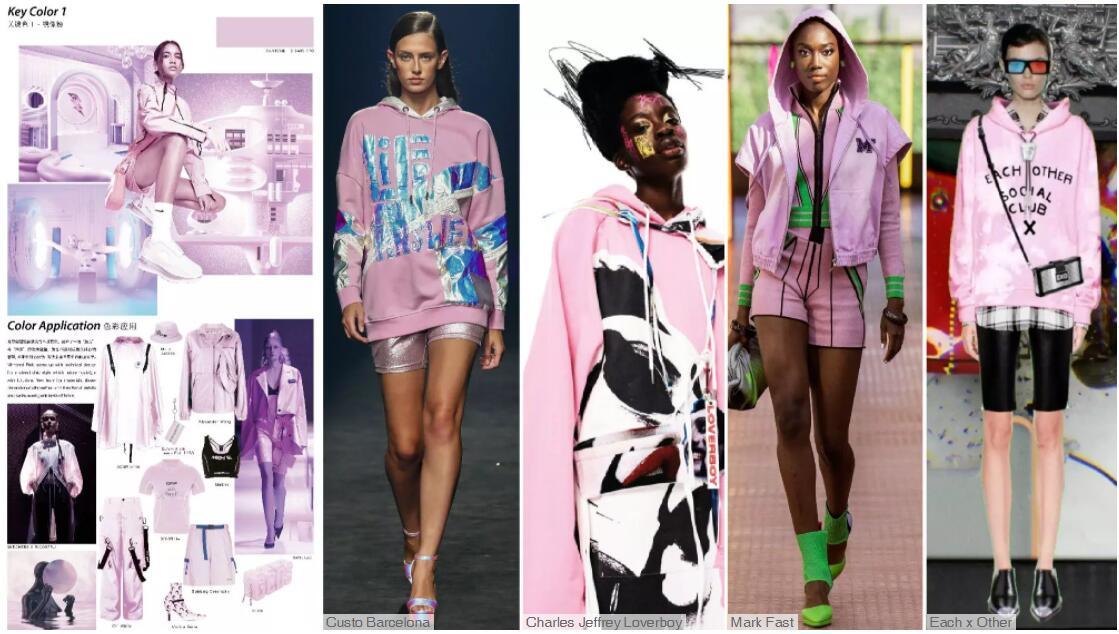 Digital Multicolor is the second key color. Millennial Internet technology gives a digital identity, and virtuality evolves in the surreal futurist scene. Electronic shades contribute to Digital Multicolor, reflecting the illusory tones of the digital world. Digital Multicolor fabrics also continually appear on S/S 2021 catwalks, echoing the color trend mentioned in Reversed Future.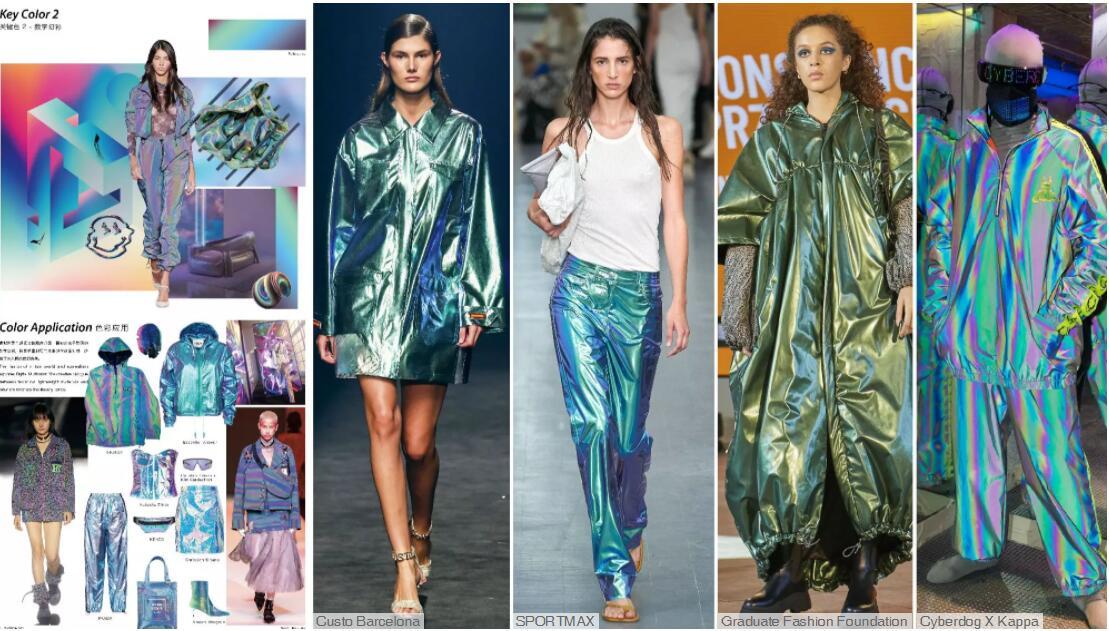 The unrealized space punk of retro futurism develops technical sports for spring. Digital Multicolor dominates, mitigated by Sharp Green and Chinese Violet to create a multi-dimensional space of "sport, music, time and universe", while Anthracite balances. This colorway also shows up on S/S 2021 catwalks, reversing the nostalgic technical edge of futurist surreal aesthetics.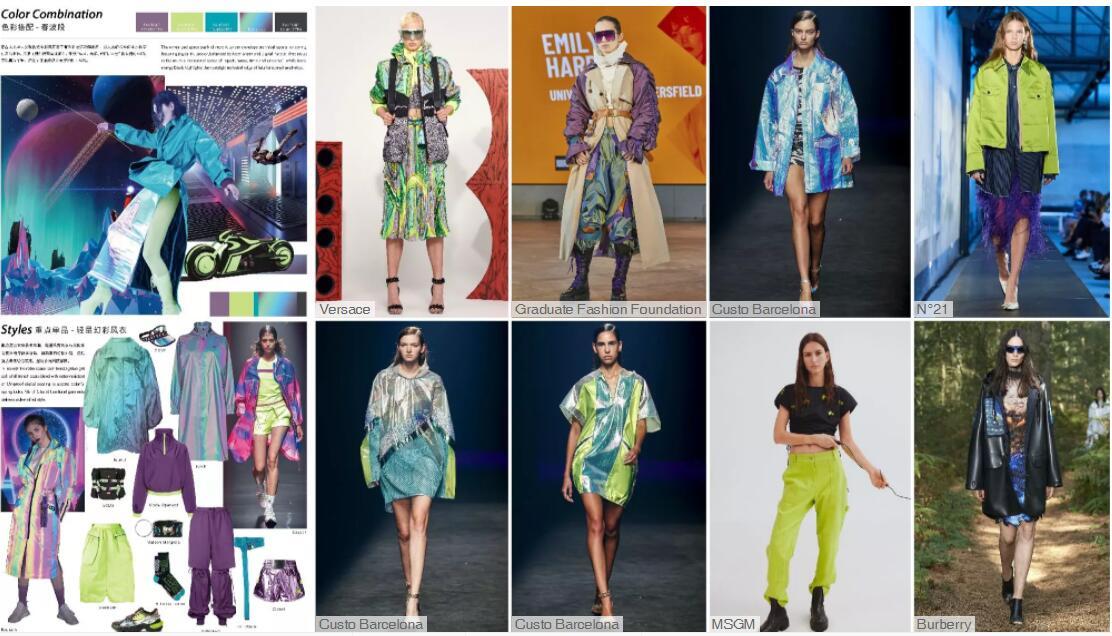 For a full report, pls visit https://www.popfashioninfo.com/details/report/t_report-id_9048-col_125/