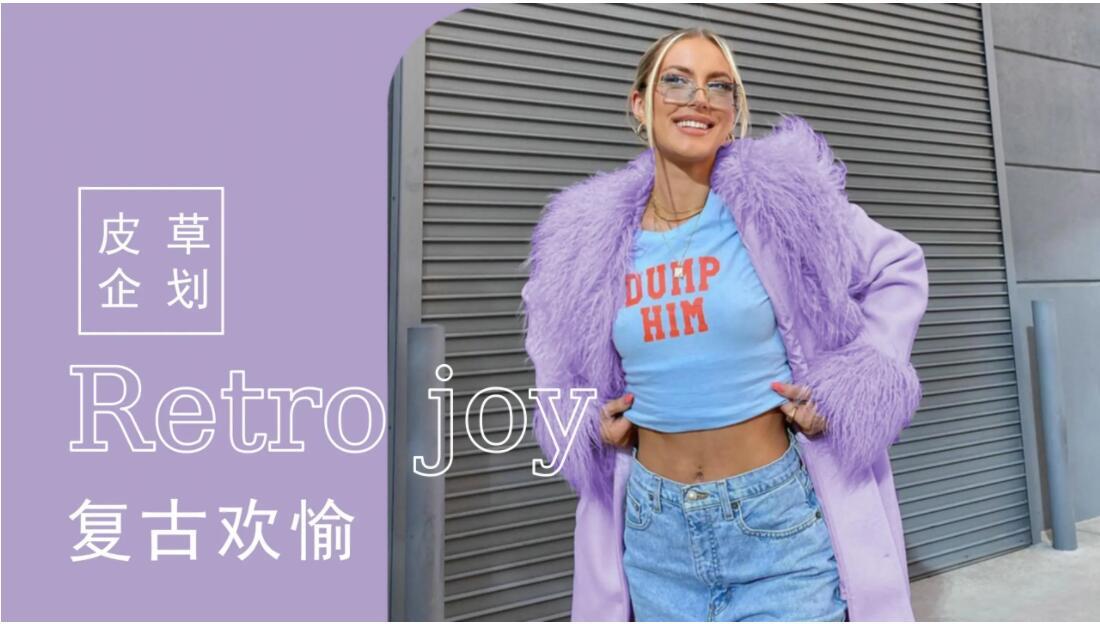 Inspiration Event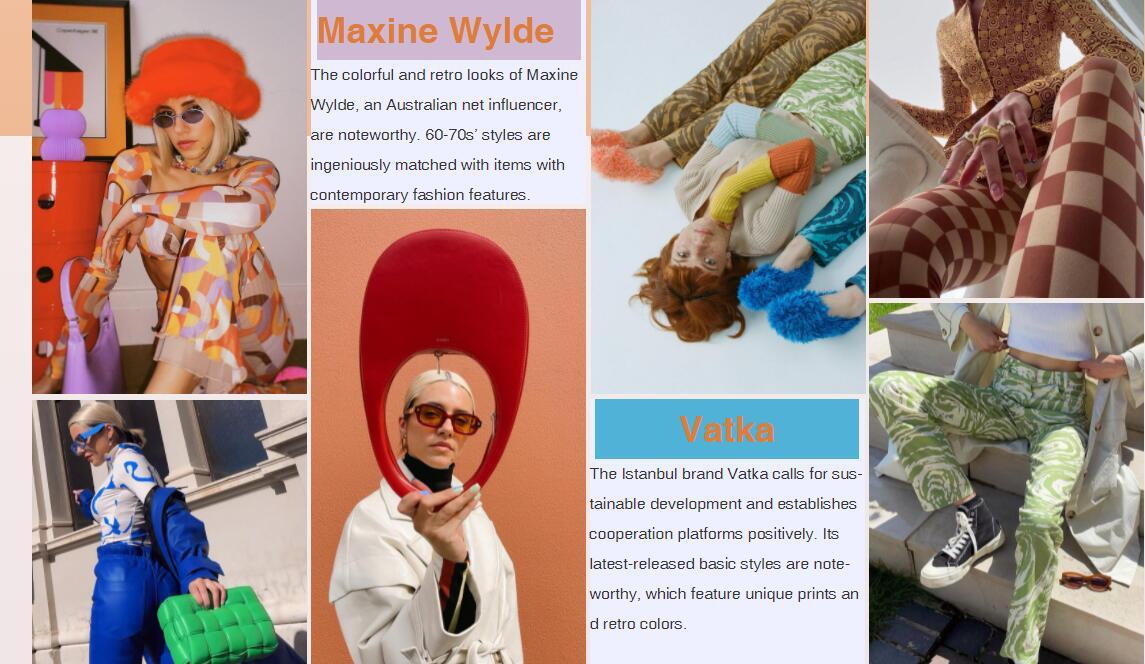 The colors of Retro Joy uses extremely positive colorways to present young generation's love for nostalgic fashion, which promotes the constant development of passionate and retro styles.
Diversified colors renew the must-have items of young consumers and meet their willing to express themselves by joyous clothes. The performance of all-matching and cross-seasonal colors on leather and fur is noteworthy, such as pastel colors and bright neutral colors.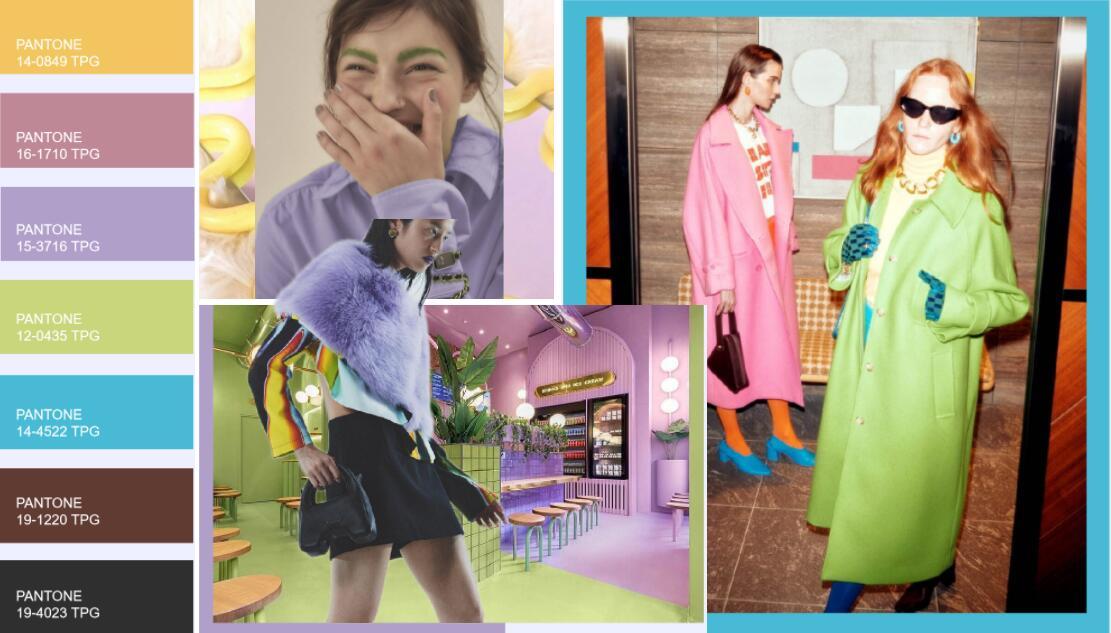 Color blocking is an important design technique for the fur of Retro Joy. Pieces are spliced in placement, and high-saturation colors(or colors with similar brightness) are grouped to bring natural and harmonious palettes.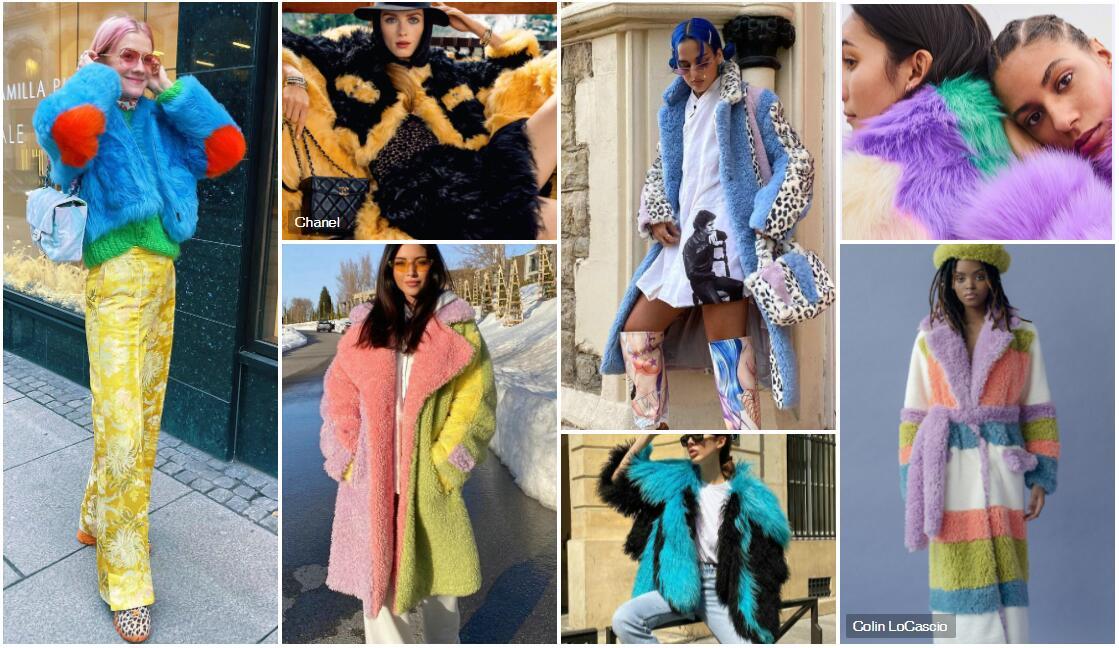 The fur collar of leather coat catches eyeballs. Detachable collar creates more possibilities. The material conflict brought by tonal collars enlivens the whole A/W collection.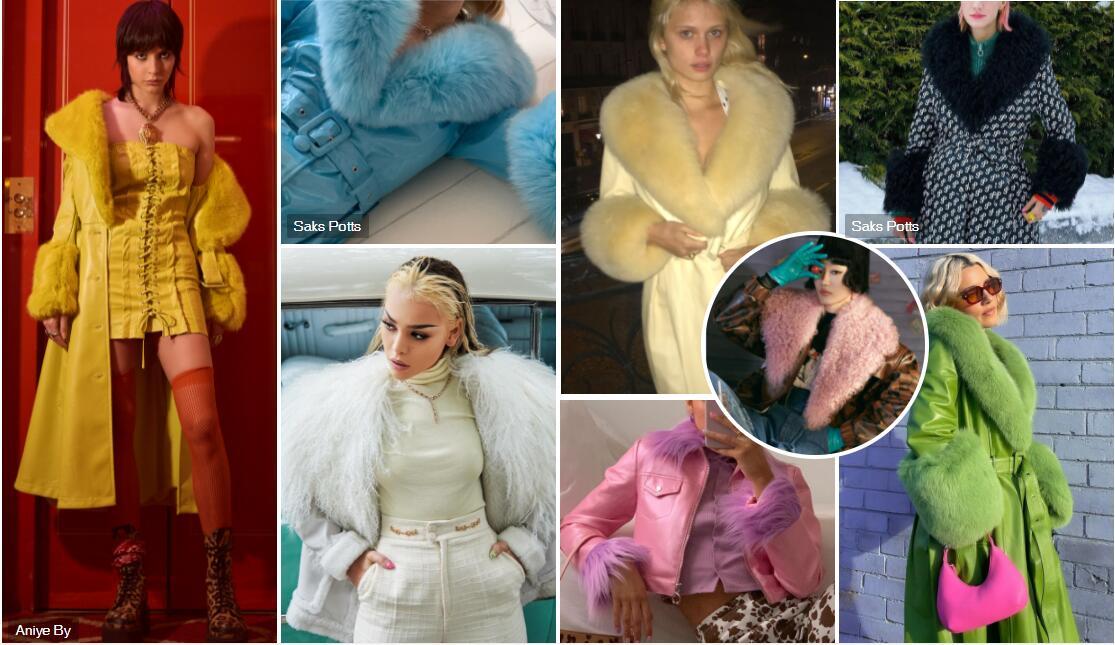 Under the theme of Retro Joy, tie is a way to express youthful street fashion, which allows women's leather to be more sexy. The adjustable functionality and decorative performance of ties strengthen the inclusiveness of items. Such design enables the consumers to adjust the gar-ment freely according to the body shape and occasion. Metal chains are available as well to present stronger individuality.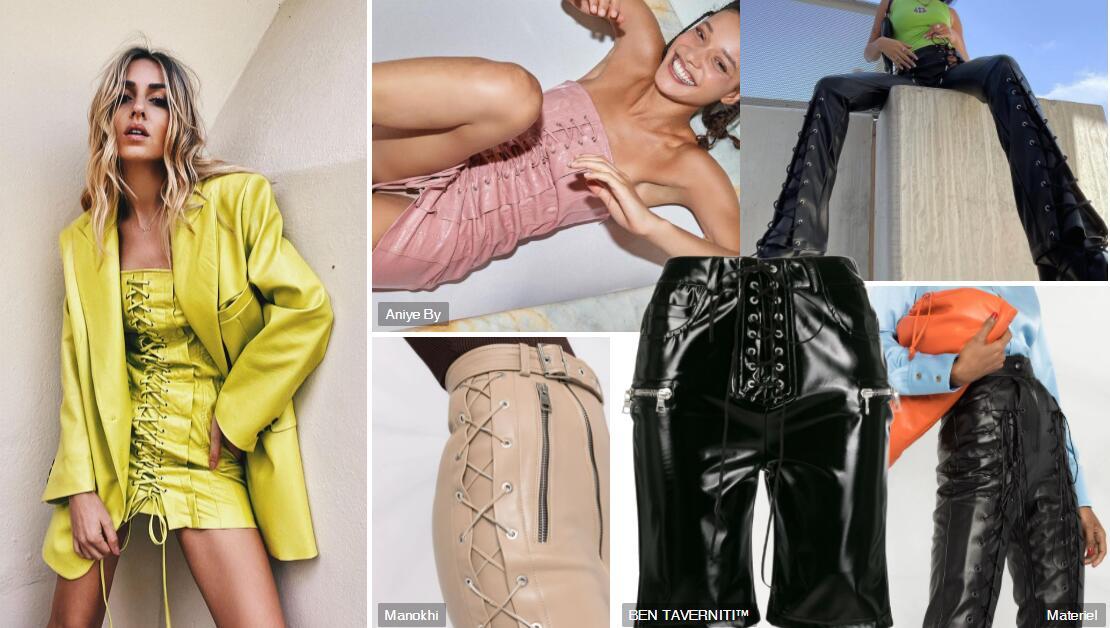 For a full report, pls visit https://www.popfashioninfo.com/details/report/t_report-id_11186-col_21/