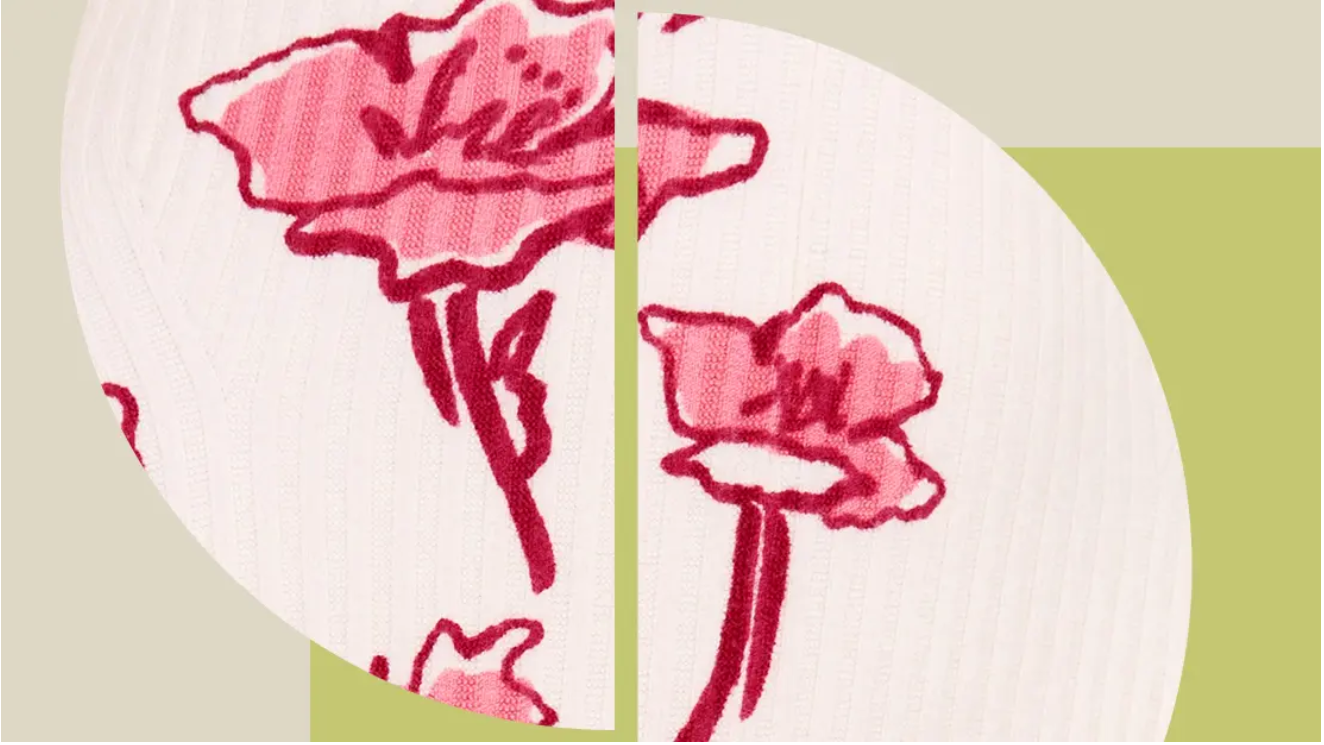 With the revival of printing, we can see more scenery paintings and hand-painted patterns on women's knitwear instead of monotonous floral patterns. Artist presentation will reveal an uptrend in the future.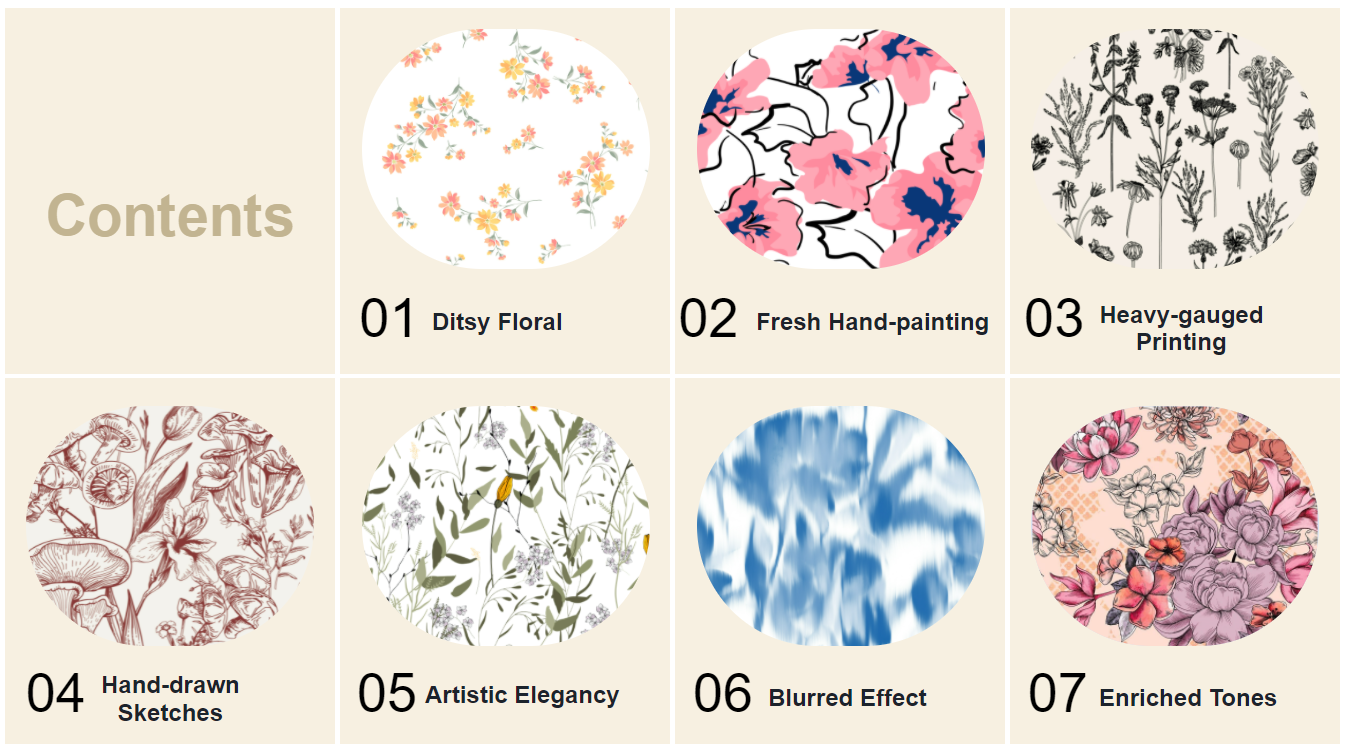 All-over ditsy floral print is suitable for developing youthful women's knitwear. Tiny florals and lovely fruits are recommended to pursue fresh, delicate patterns. Striped textures and exquisite background stitches are mainly appeared.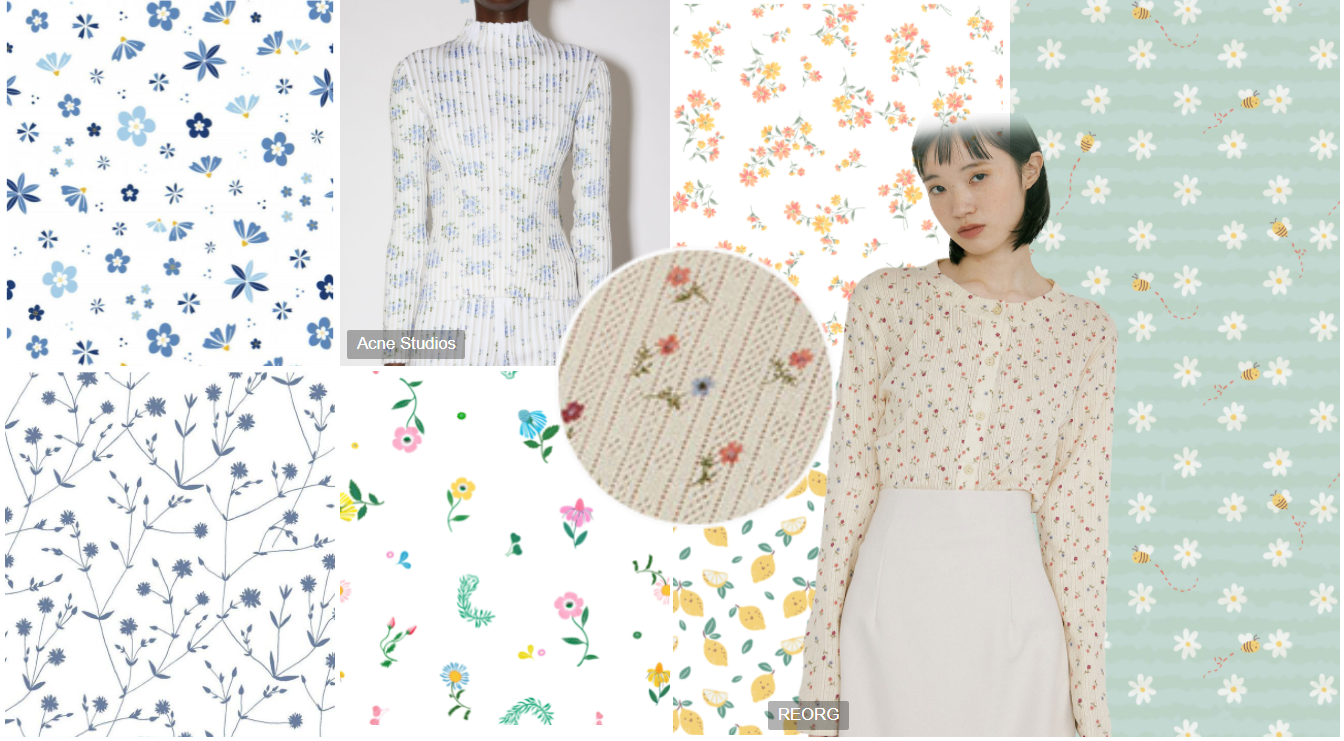 Hand-painted florals are suitable for the development of young markets. These freehand patterns feel more playful and youthful than realistic ones. The image and arrangement of floral pattern is the key to development. Randomly scattered florals satisfy young people's love for free-dom and casual personalities.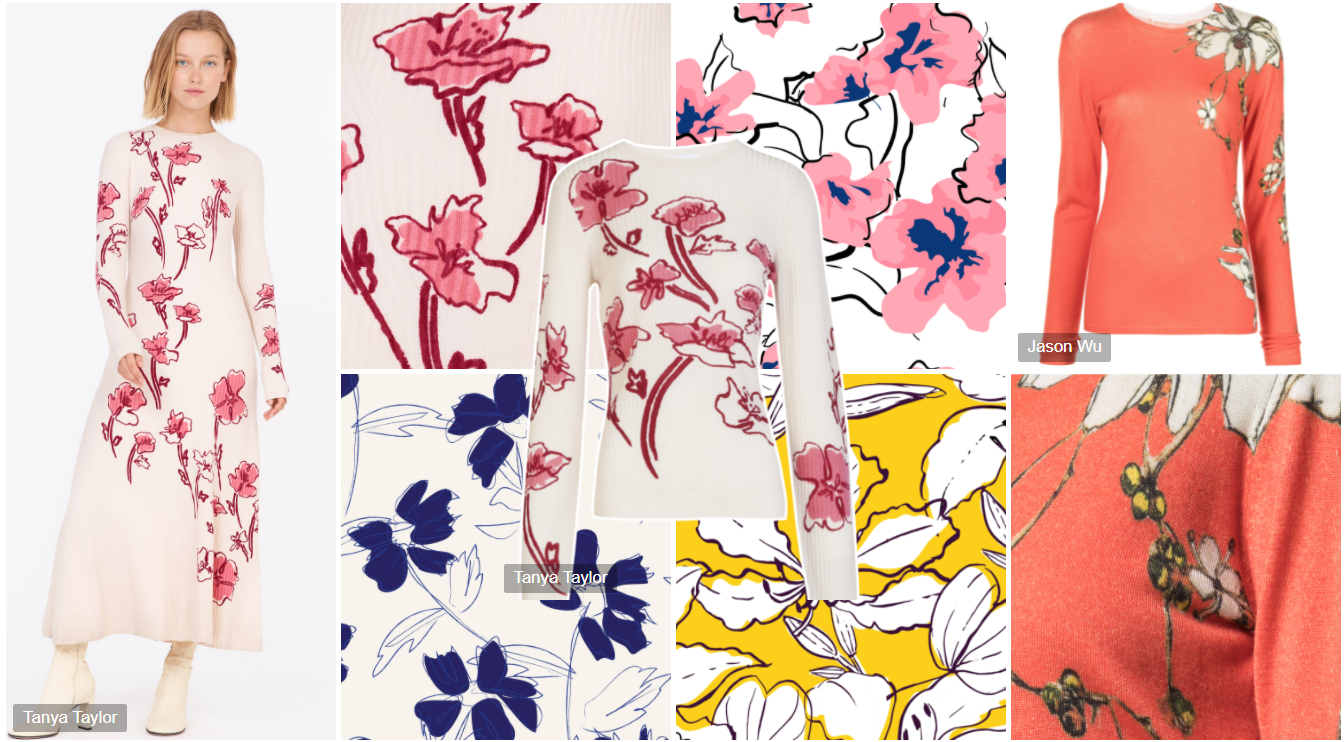 The printing of heavy-gauged knitwear focuses on the blank-leaving effect, which can make the patterns breathable. Coarse textures are exposed between prints. Besides, the visual conflicts brought by density are tensive and rhythmic.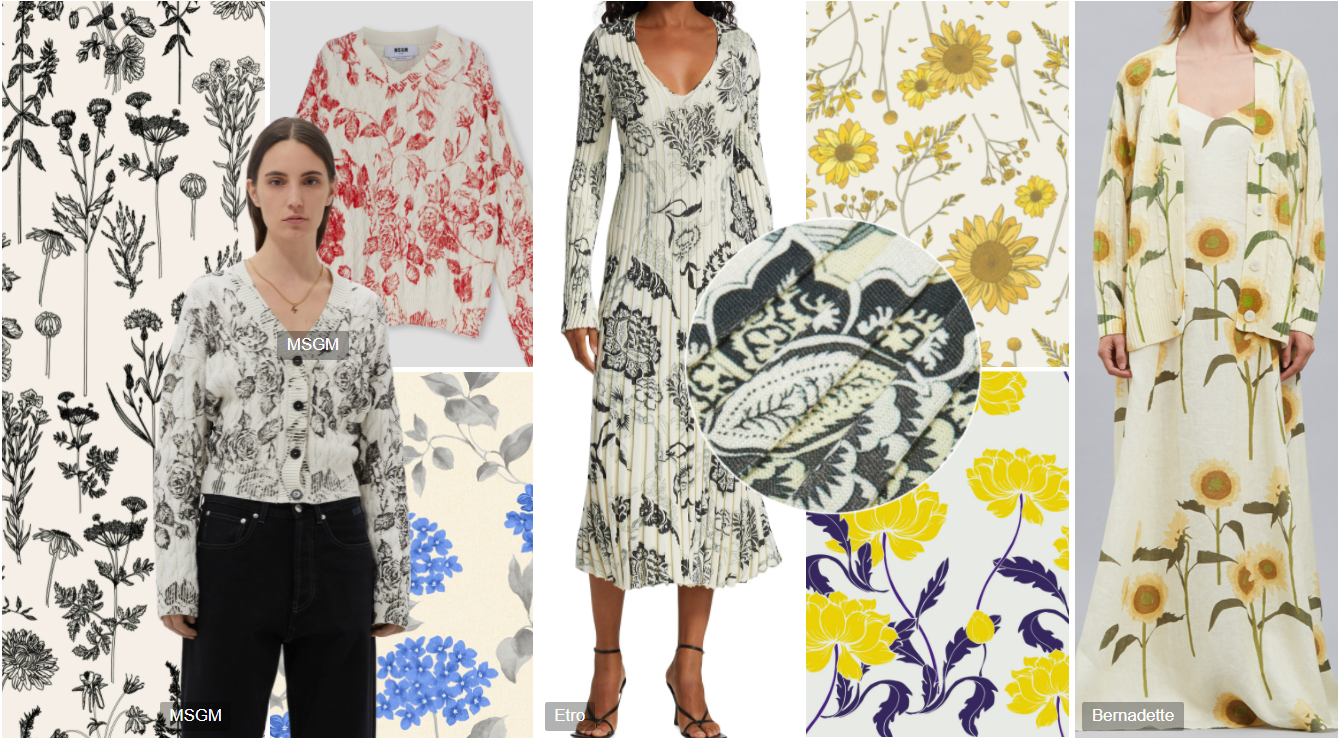 For a full report, pls visit https://www.popfashioninfo.com/details/report/t_report-id_12145-col_126/