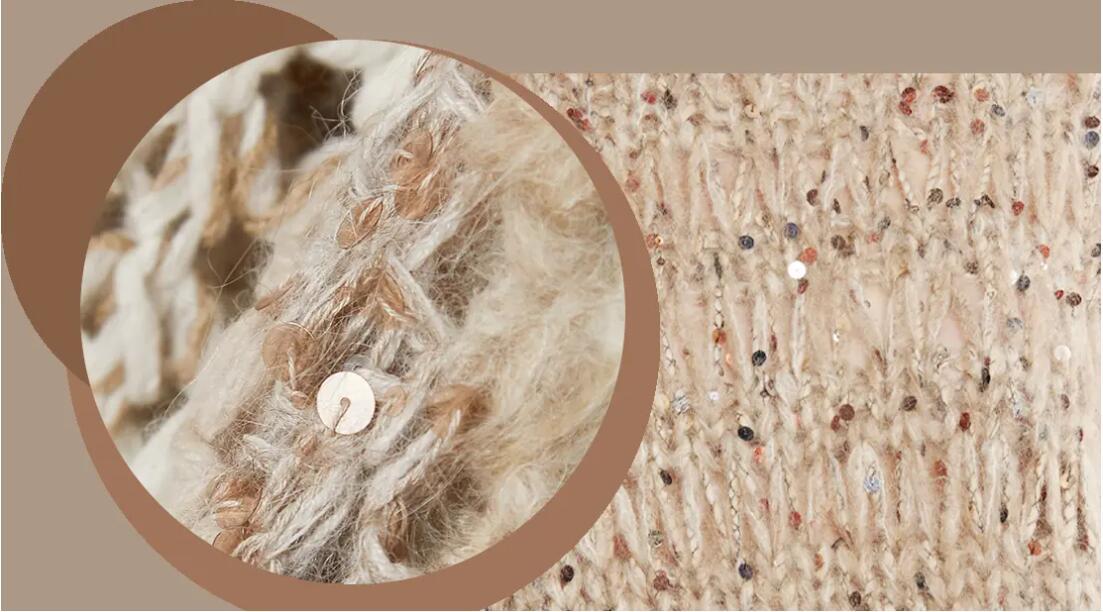 Yarn fabric trend for womenswear in 22/23 autum winter
Plush yarn is a noteworthy category in the market. Mohair, mink cashmere and feather yarn are rather suitable for the development A/W knitwear. The fuzzy surface of plush yarn provides people with warmth and soft tactility. The application of pattern and stitching blends the yarn once again. Brushing is also available to enliven the plain woolen yarns and present distinctive effects.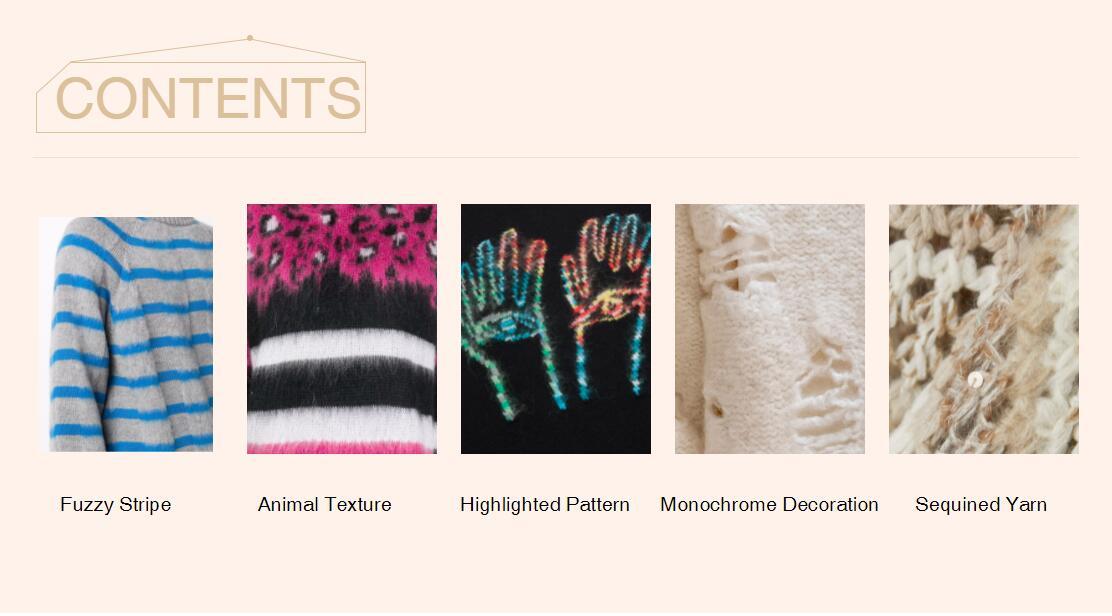 Stripe is the most common pattern for knitwear, which brings vitality. Plush yarns like mohair and mint cashmere are blended to present a fuzzy texture. Such texture can also be realized by brushing the woven knitwear. The application in placement can present intense textural conflicts.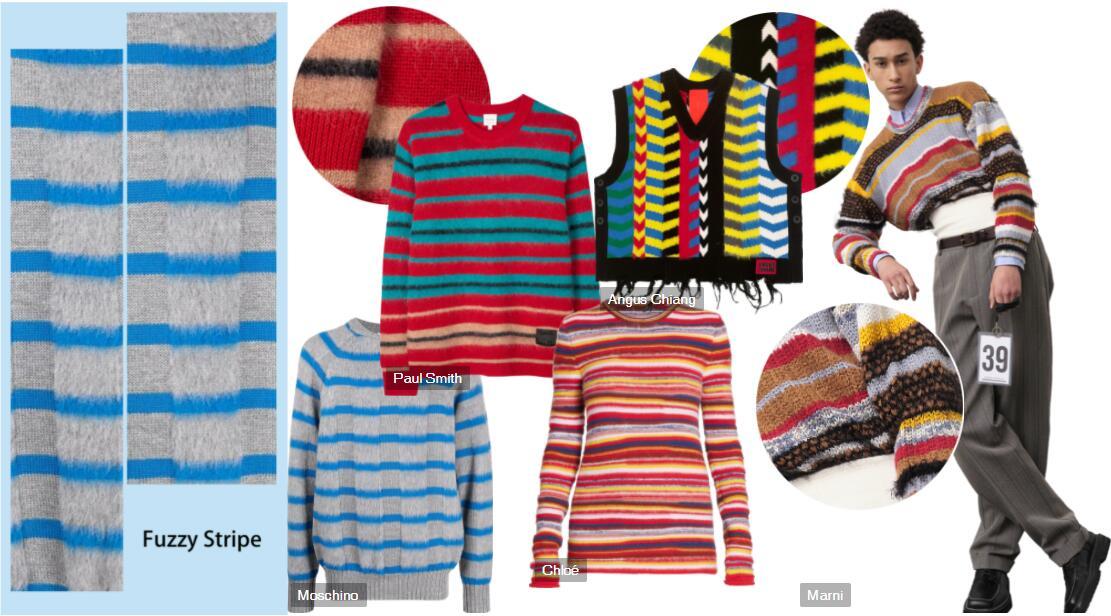 Plush yarn is applied on animal textures, and the fuzzy texture is rather realistic. Leopard print and zebra print have the effect of faux fur. The color matching in this new season is younger and brighter, which is loved by many young people. The future development will pay more attention to the youthful feeling.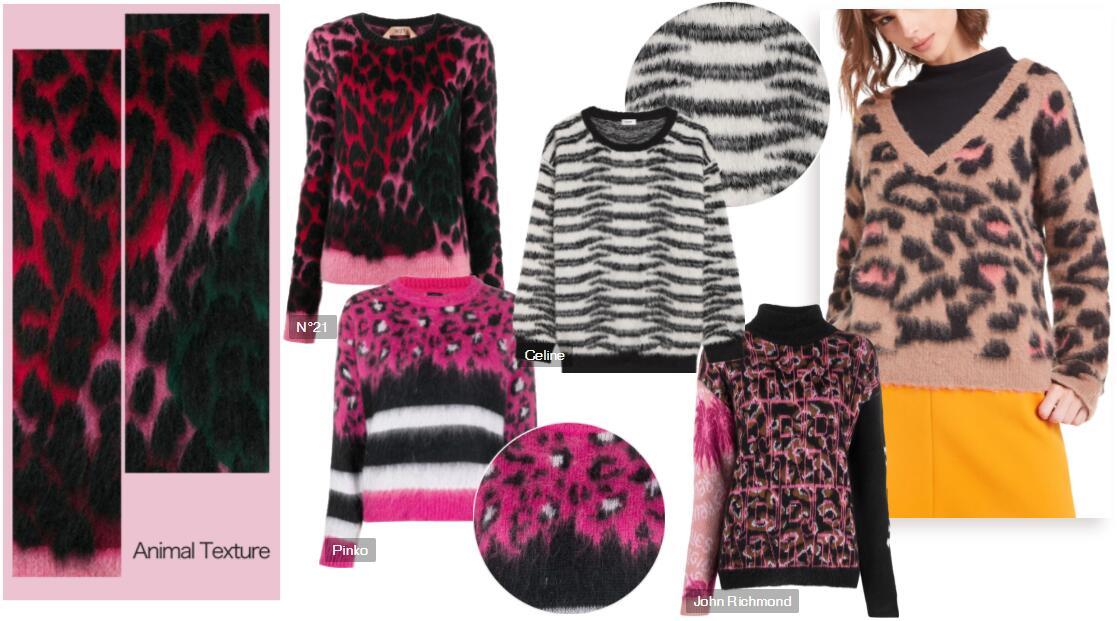 For a full report, pls visit https://www.popfashioninfo.com/details/report/t_report-id_11058-col_127/