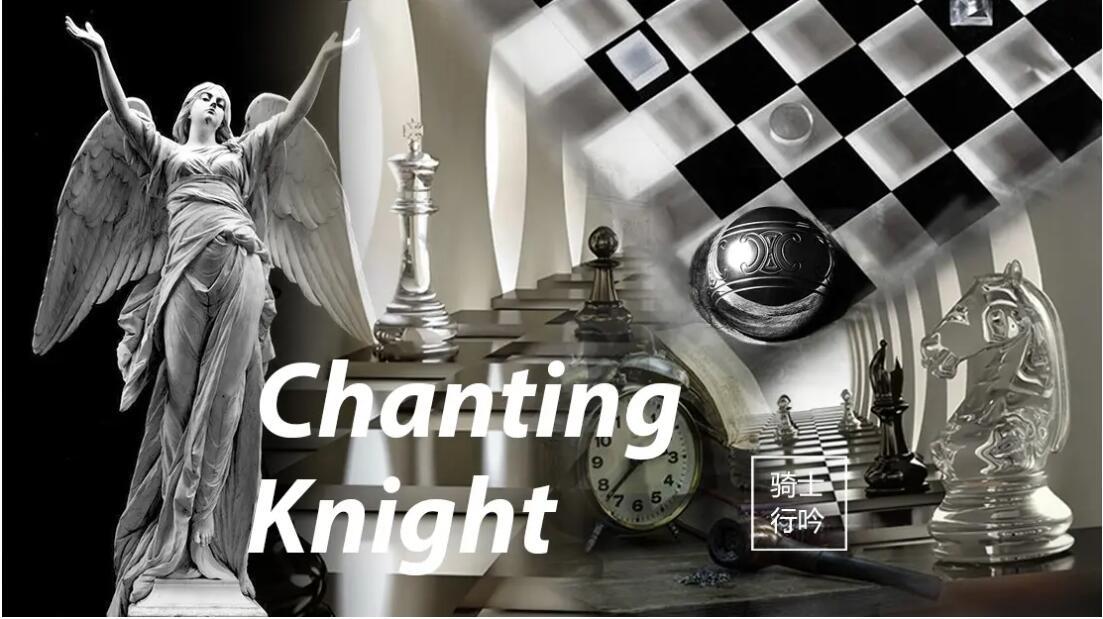 The New Romanticism under the theme of Chanting Knight interpreting the colors those artists used during the European Romantic Period. The mind emancipation of today's world is just the same as that time. Breaking the limit of time and space, the chatting scenes of the past royal family and aristocrats stimulate the longing for chivalry. Court colors are used to reinterpret classic pattern elements. The coolness of European patterns and the luxurious metal feel of knight equipment render the fantasy of the past romance and interpret the patterns of New Romanticism.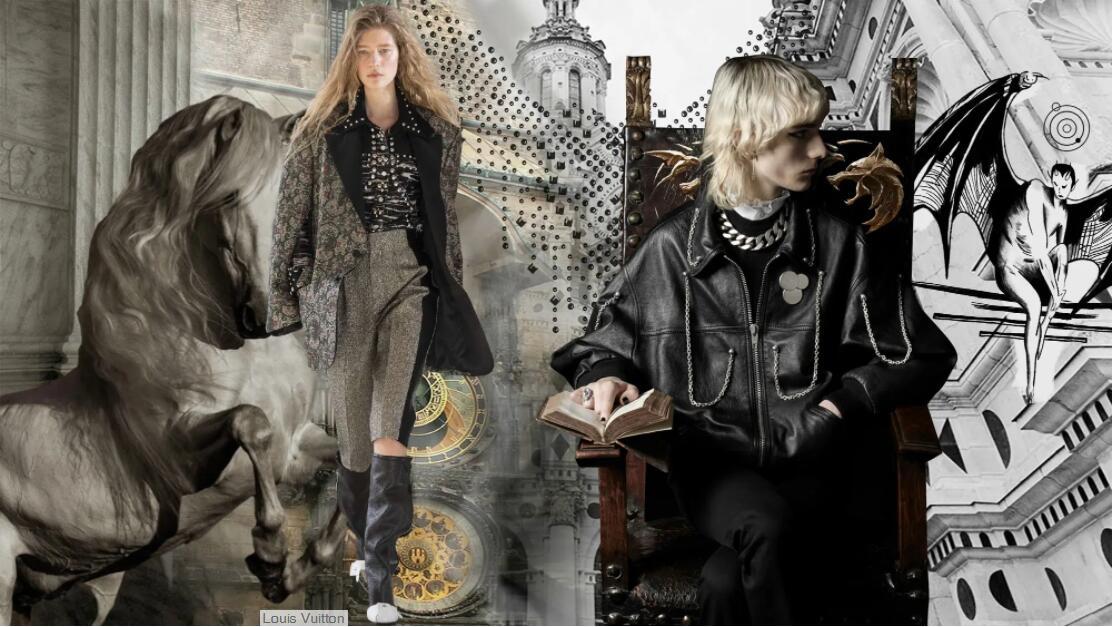 The menswear of Chanting Knight pays attention to the youthfulness of knight. Minimalist geometric shapes and patterns present the chivalry through their metallic textures. Neutral colors and cold temperament are injected to convey the real pursuit contemporary young knights. The diverse cold gloss echoes the topic and perfectly balances the modern interpretation of New Romanticism. The revolved classic black temperament reveals the endless possibilities of reappearing the medieval times.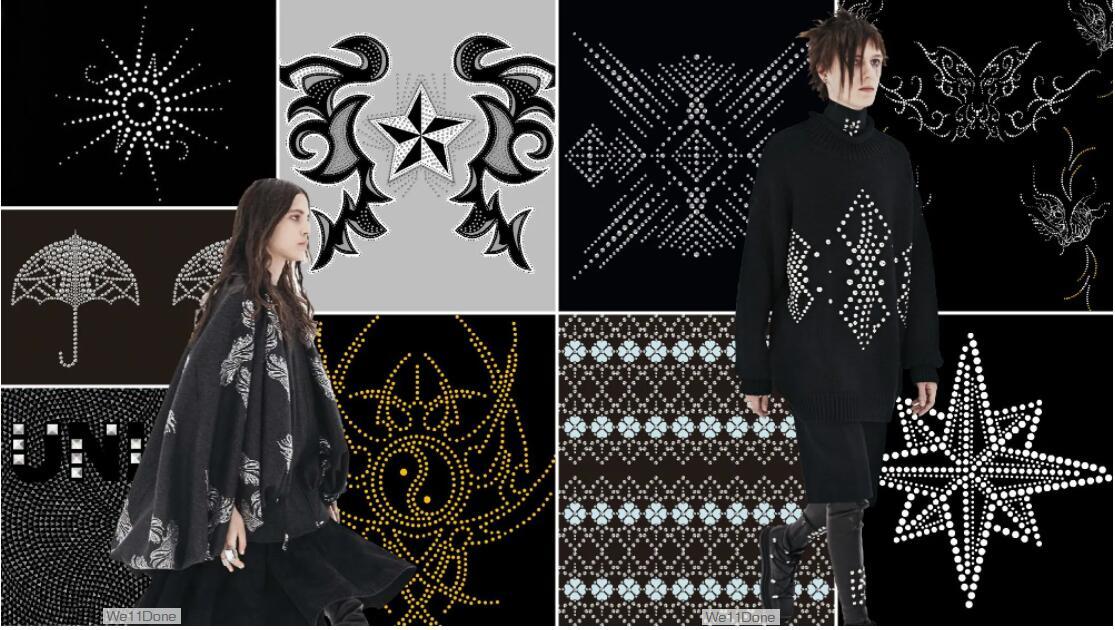 Driven by the popular elements of European New Romanticism, luxury streetwear, punk style and unisex style will still be the mainstream of current youngsters. The delicate and luxurious details of noble clothing are noticed by the fashion world once again. A sexy yet powerful genderless image is built.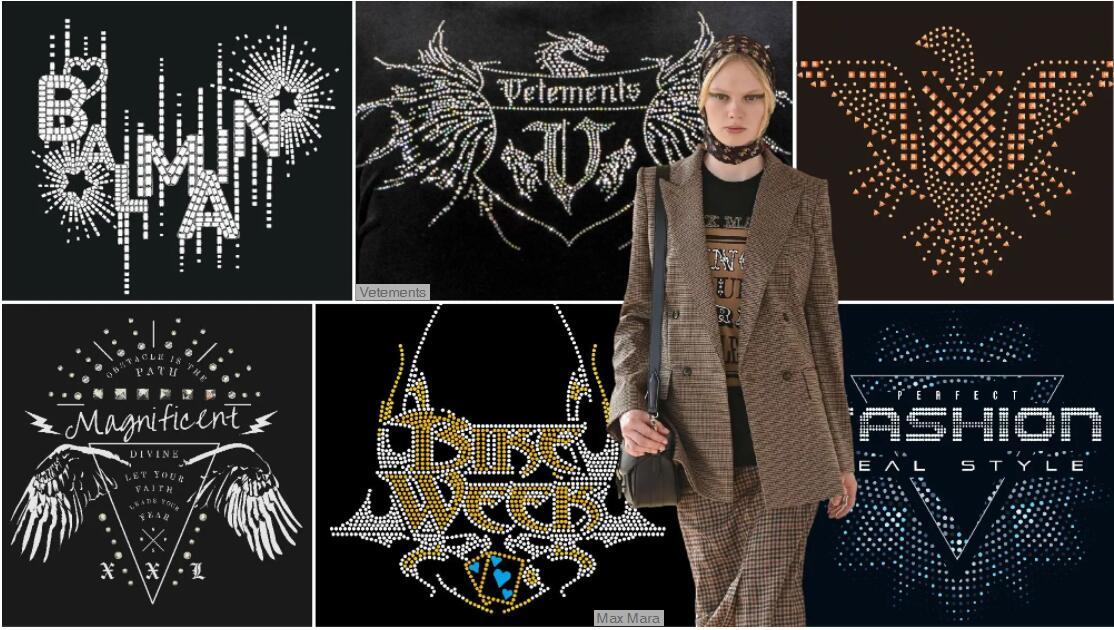 Renaissance aesthetic is fused with the fearless chivalry to create a New Romanticism that is loved by the new generation. As a representative element of classic, checkerboard has always been a part of fashion world. The further splicing and decoration of checkerboard and the layers brought by overlapped background all enliven this classic element.