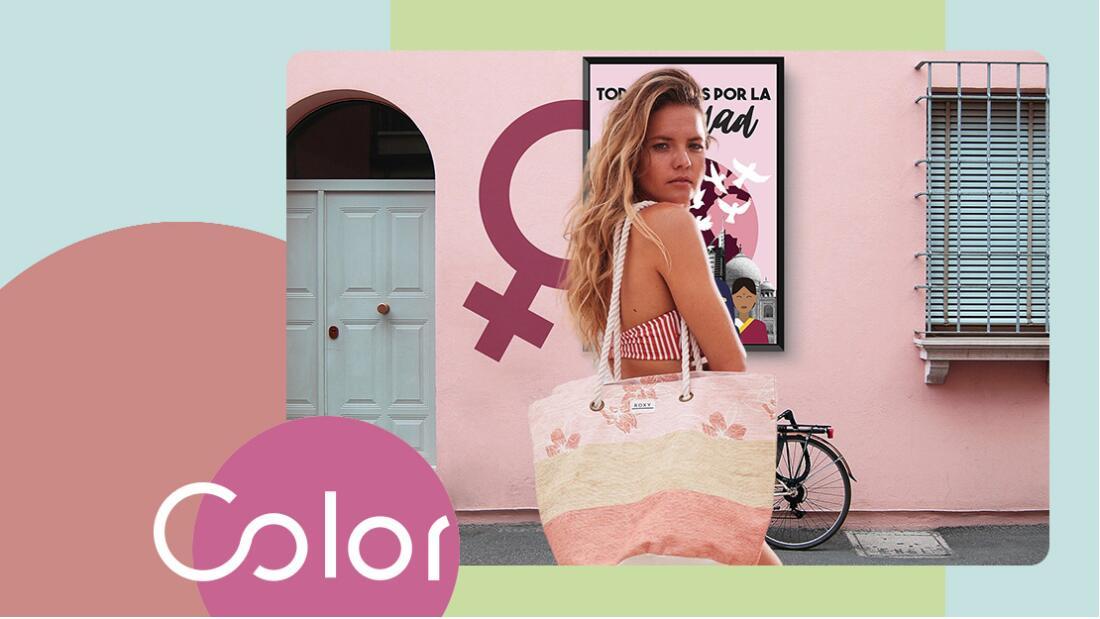 The wax color tone updates the soft and beautiful swimsuit. The gentle Peach Whip and Rosette have the vintage charm. Blue Glass and Porcelain bring the modern interpretation. This whole nostalgia escapism feeling takes people back to the old times. The ins-style swimsuit in soft hue is combined with gentle-color outerwear to present a multi-occasional and attractive product.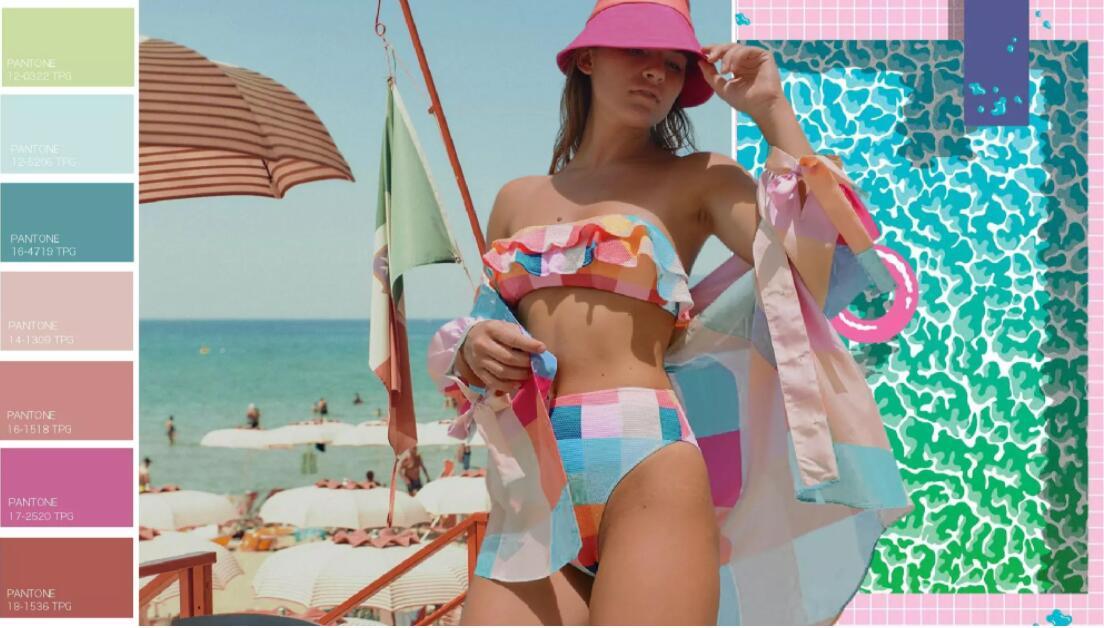 Green is the coolest color with a sense of alienation of cold wind. It can give people a sense of visual coolness in hot summer, and the green with higher relative saturation is an advanced color. The lively and cool Butterfly is suitable for S/S swimsuit.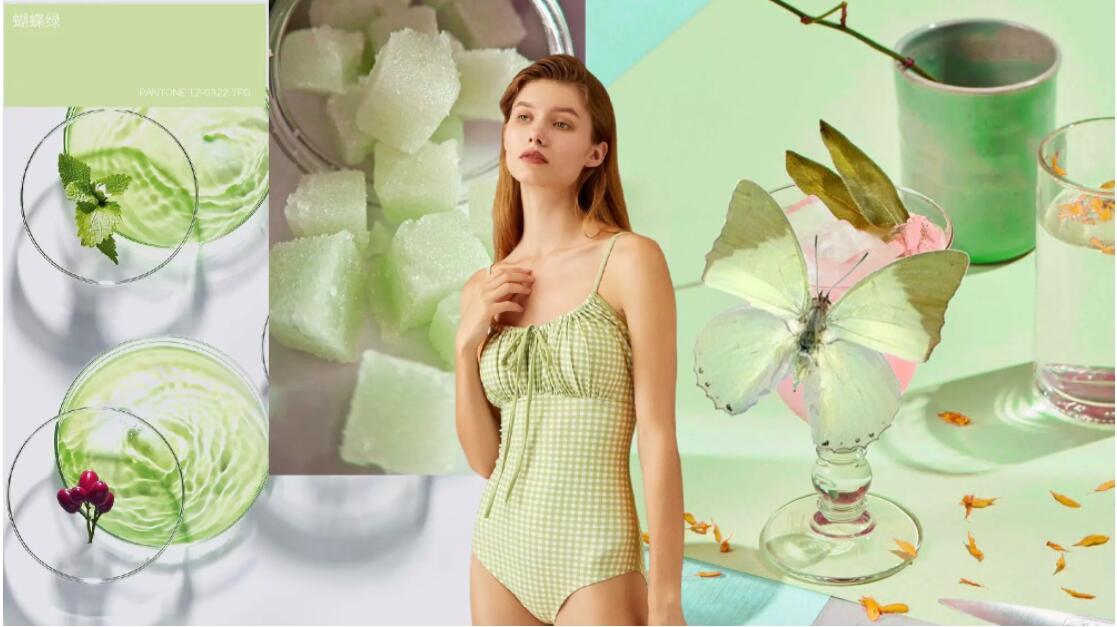 Using pleating to interpret the cool green color, the gradient wrapping beach dress reveals the light of butterfly wings. And the shirring craft also provides details and attraction. The delicate edge colors underline the individuality. While the cut-out dress presents a more romantic feminine temperament.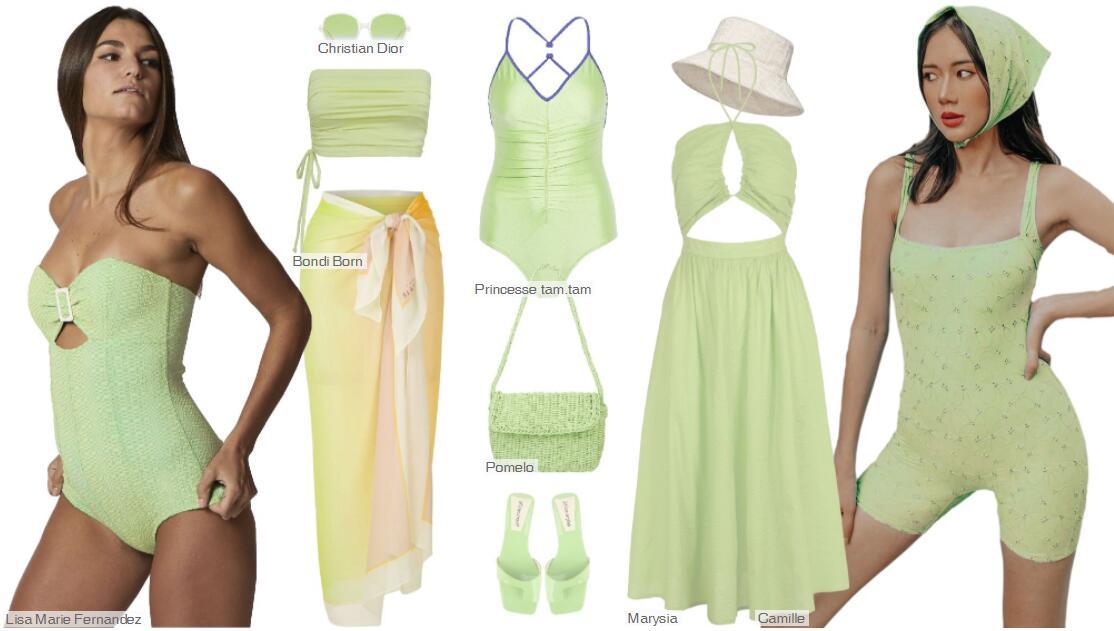 The cool and comfortable Blue Glass has both the naiveness of girls and the chilly strength. Its warmer hue brings a gentler visual feeling, presenting the expectation of future and the positive and firm emotion toward the current real life. This fresh blue color is suitable for every fashion category to bring coolness to S/S.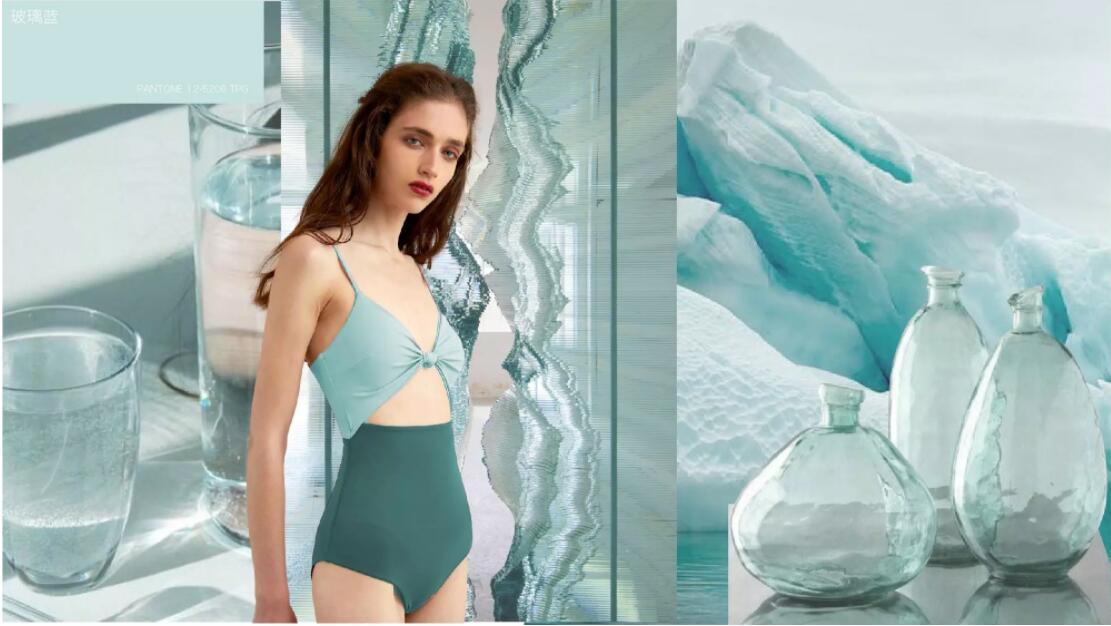 For a full fashion trend color trend for 2022 report, pls visit https://www.popfashioninfo.com/details/report/t_report-id_9886-col_125/