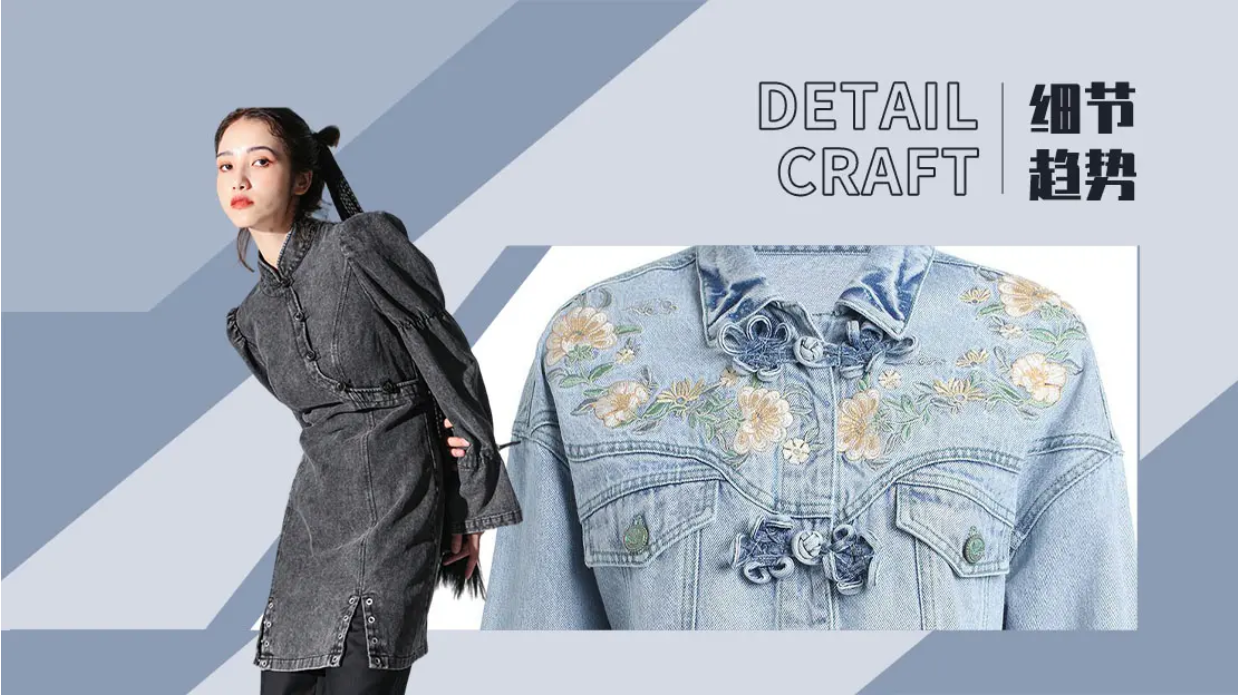 Driven by the growing cultural confidence in China, Chinoiserie fashion has also entered into our visions. Hanfu clothing, being the representative for the Chinese style, is integrating traditional designs into modernized womenswear, which forms a new fashion direction. For denim products, designers apply I-shaped frog buttons, fancy frog buttons, slant front opening, stand-up collars, buttoned slits, and tied-up plackets to reflect the Chinese accents and embrace the understated, traditional culture.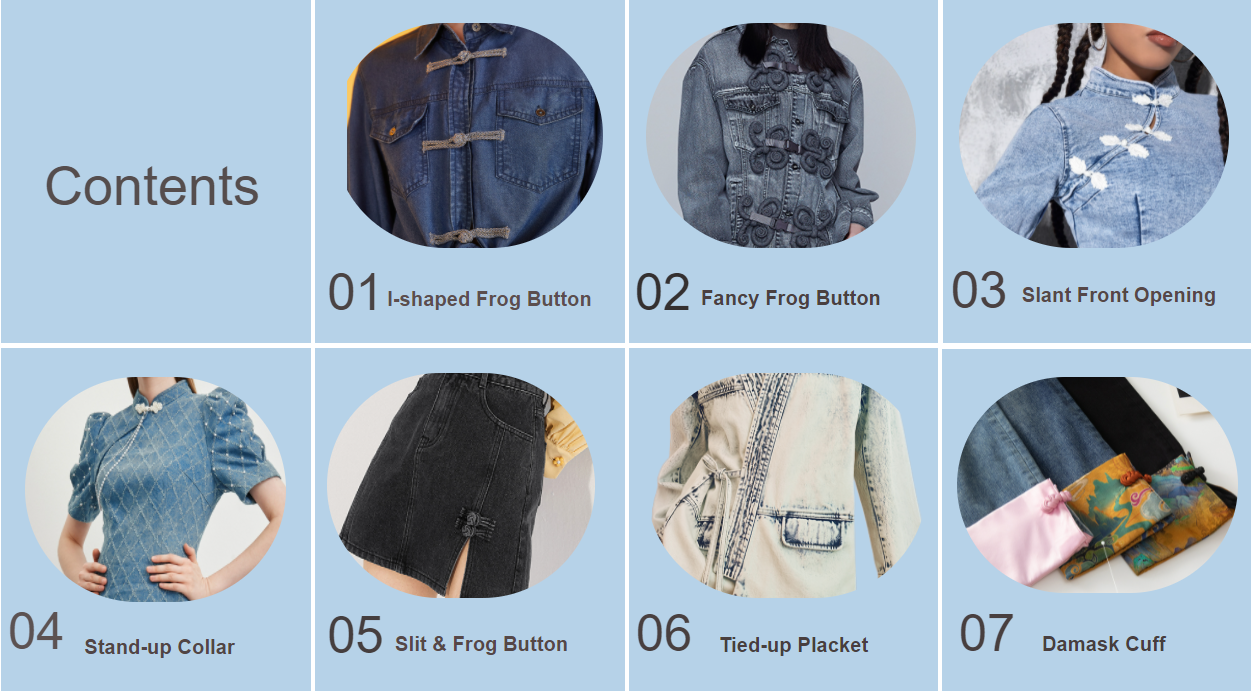 The I-shaped frog buttons on outer layers are more minimalist and modernized. Blazers, jackets, shirts, and skirts present Chinese-style details. The use of novelty frog buttons reflects the features of retro Chinoiserie accent.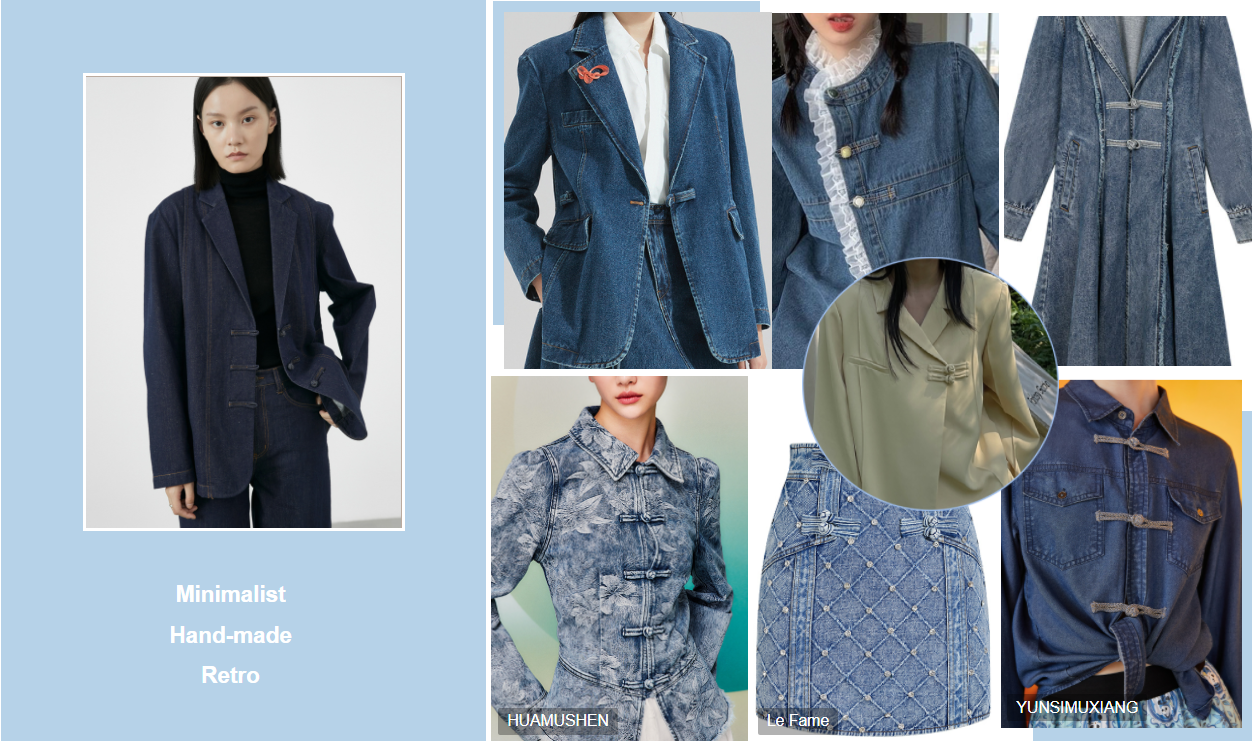 Frog button is the most popular traditional element for Neo Chinoiserie apparel design and new Chinese fashion. The combination with plackets forms textural conflicts.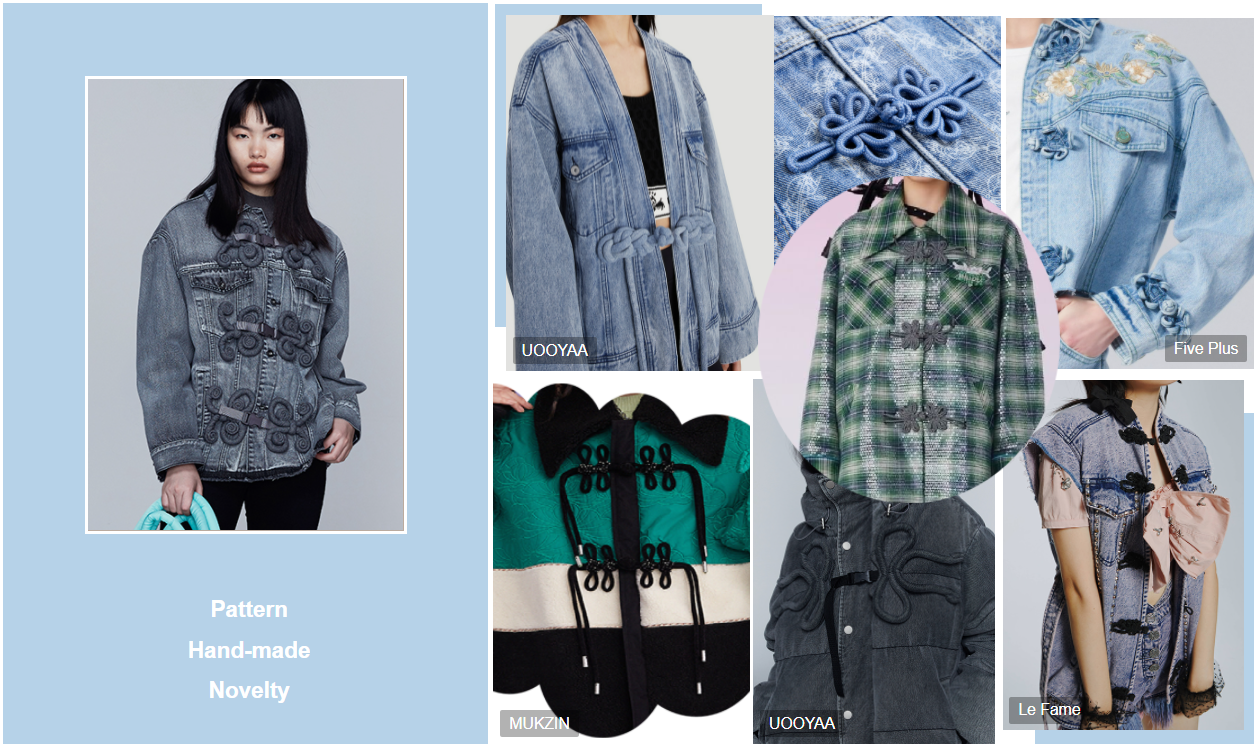 The design of slant front opening is combined with tailoring and buttons to show newness. The asymmetry brought by improved deconstruction is balanced with details. Cut-out details show great creativity, and the combination with frog buttons strengthens the Chinese accent.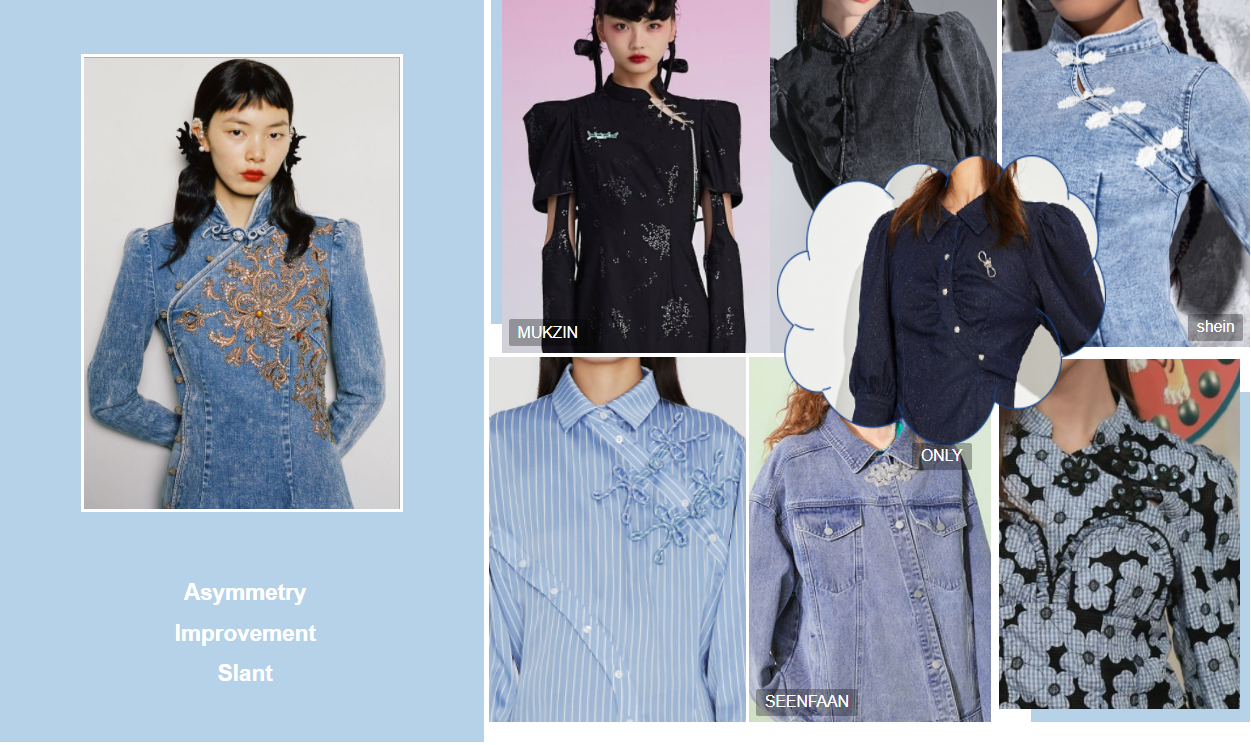 For a full report, pls visit https://www.popfashioninfo.com/details/report/t_report-id_12587-col_128/