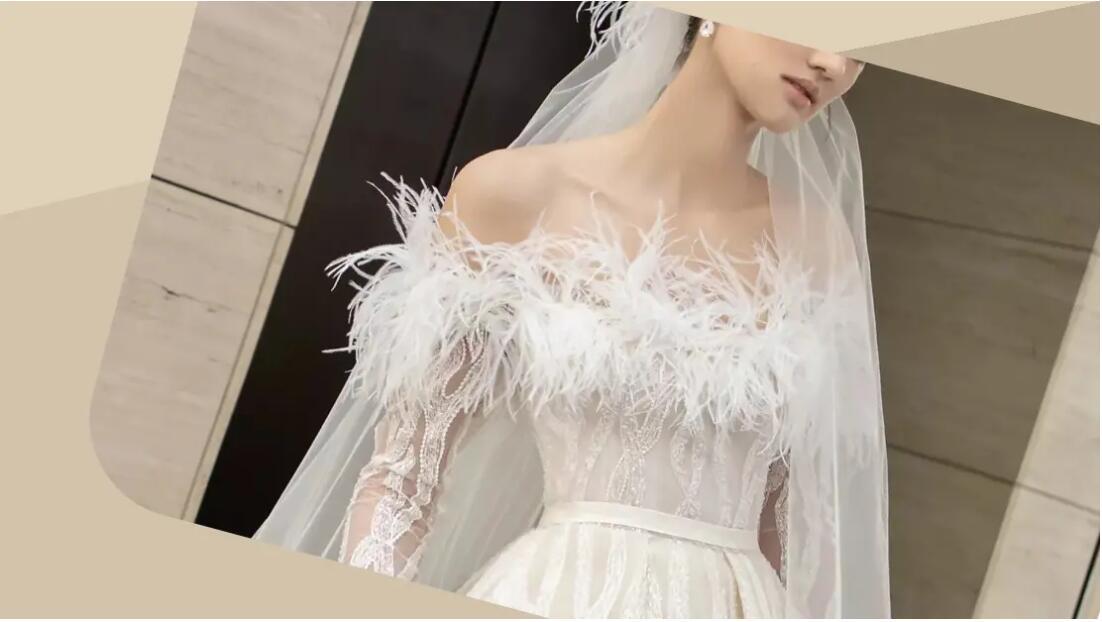 Wedding dress is more and more diversified, and the design of neckline can influence the whole presentation. Proper neckline can perfectly exude the the lines of chest and neck, beautify the shape of face and body. Different crafts and handmade decorations can further accentuate the neckline of wedding dress and show highlights.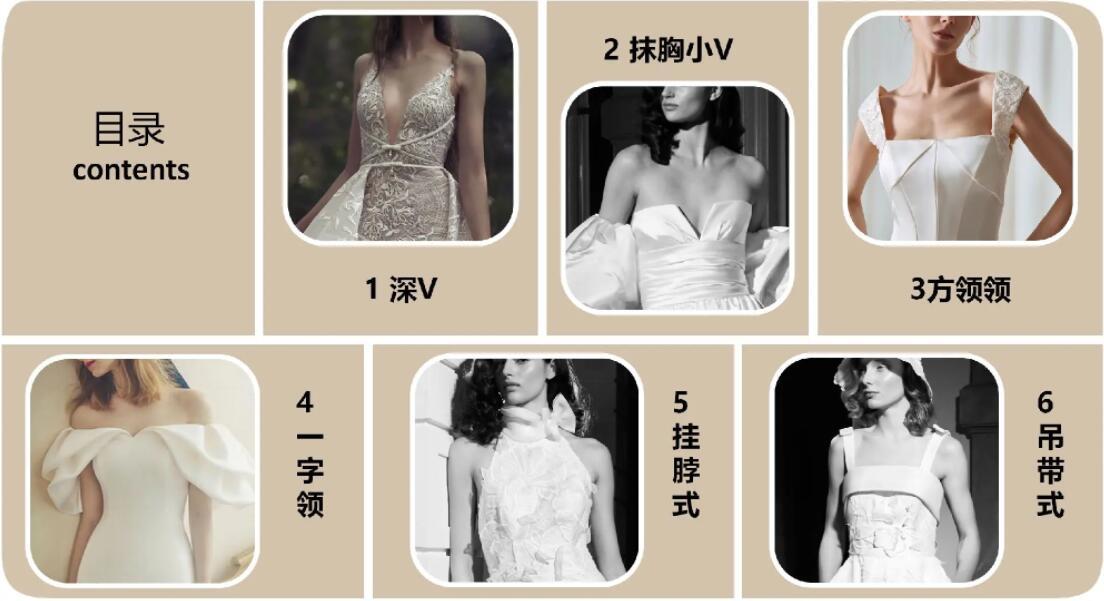 The deep-V design can effectively beautify the shape of face and upper body, and also expose clavicles to lengthen the neck line. The lines of deep-V neck well fit the body curves, and beads can be decorated on the edges according to the style.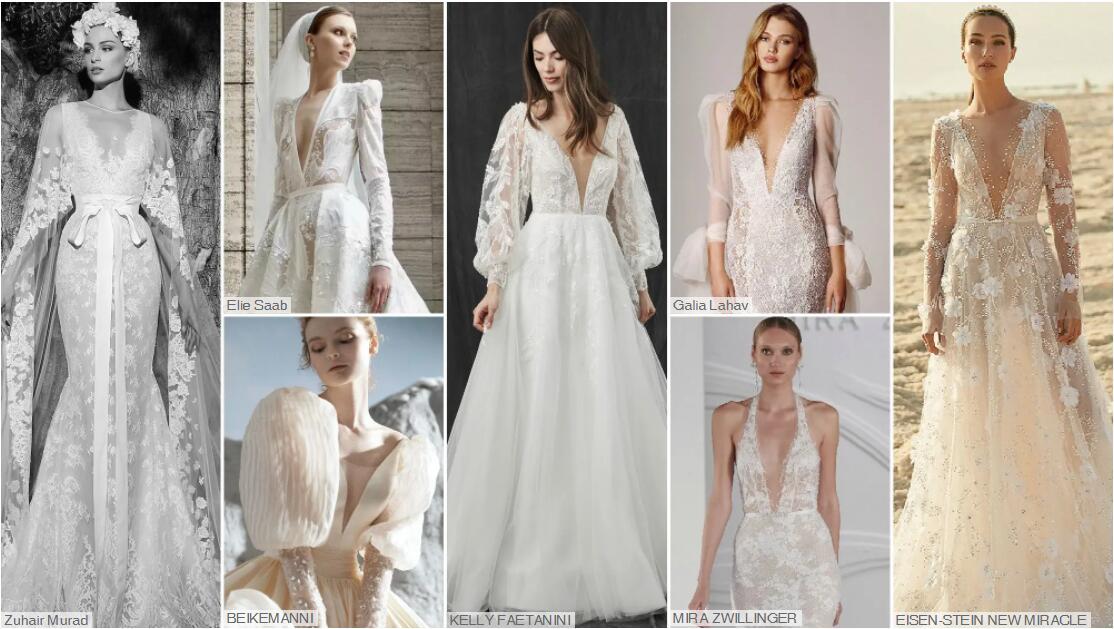 The design of tube dress fully presents the beautiful curves of women's shoulder and neck, showing the shape of upper body. The little V-neck design makes the whole wedding dress more delicate and breathable.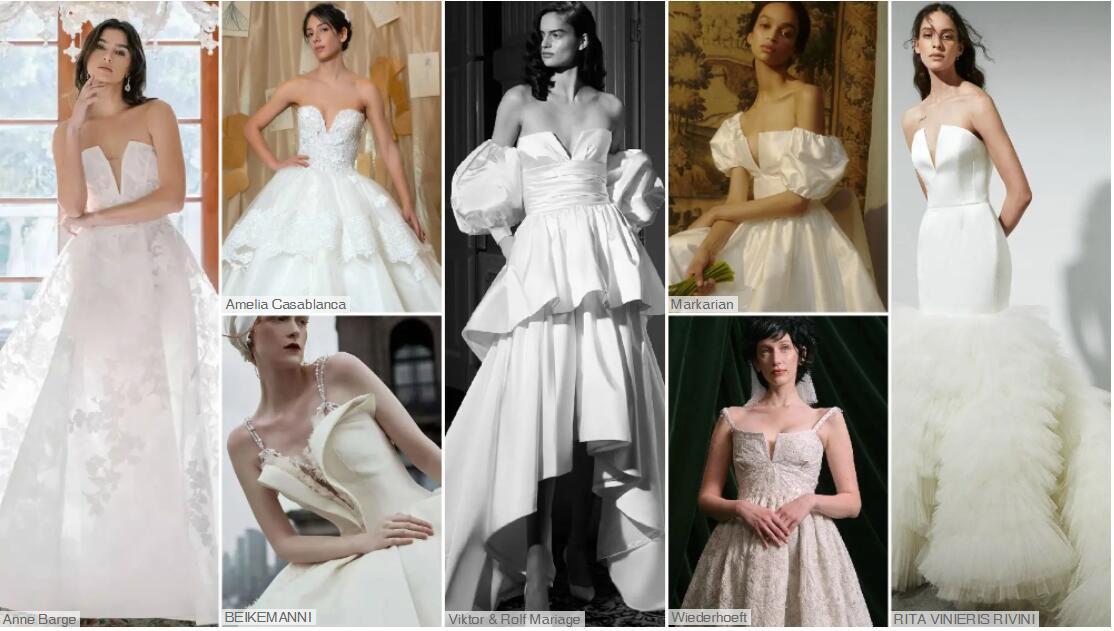 Square neckline can expose large-scale of skin below the neck and above the chest. The beautiful clavicles stress the chest shape and make people more upright. The complement of retro puff sleeve beautifies the face shape and lengthens the neck line visually.