The core color in A/W 22/23, Mellow Yellow is sourced from the natural world. Inspired by chalky minerals, cotton-linen, and soft chiffon, the hue of Mellow Yellow accents the textures and exudes an understated yet high-class quality.
Suitable fabrics: leather, worsted, woolen
Relevant for: knitwear, leather coat, overcoat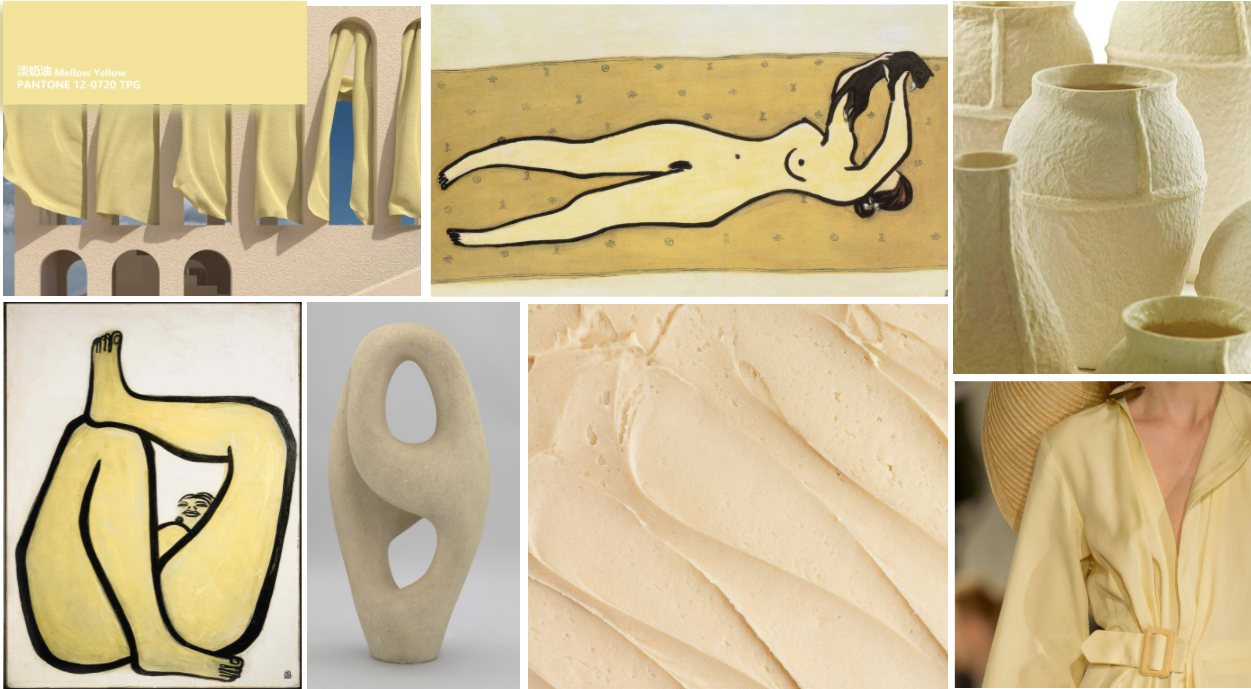 Mellow Yellow is gentle, healing, and warm. The color is mainly presented on loose silhouettes in fashion shows. Monochromatic coordinates and tone-on-tone pairing cause contrasts on shade and brightness because the use of different materials. Fluid formal suit, leather jackets, solid overcoat, and textured knitwear provide minimalist, modernized, and also comfortable urban looks.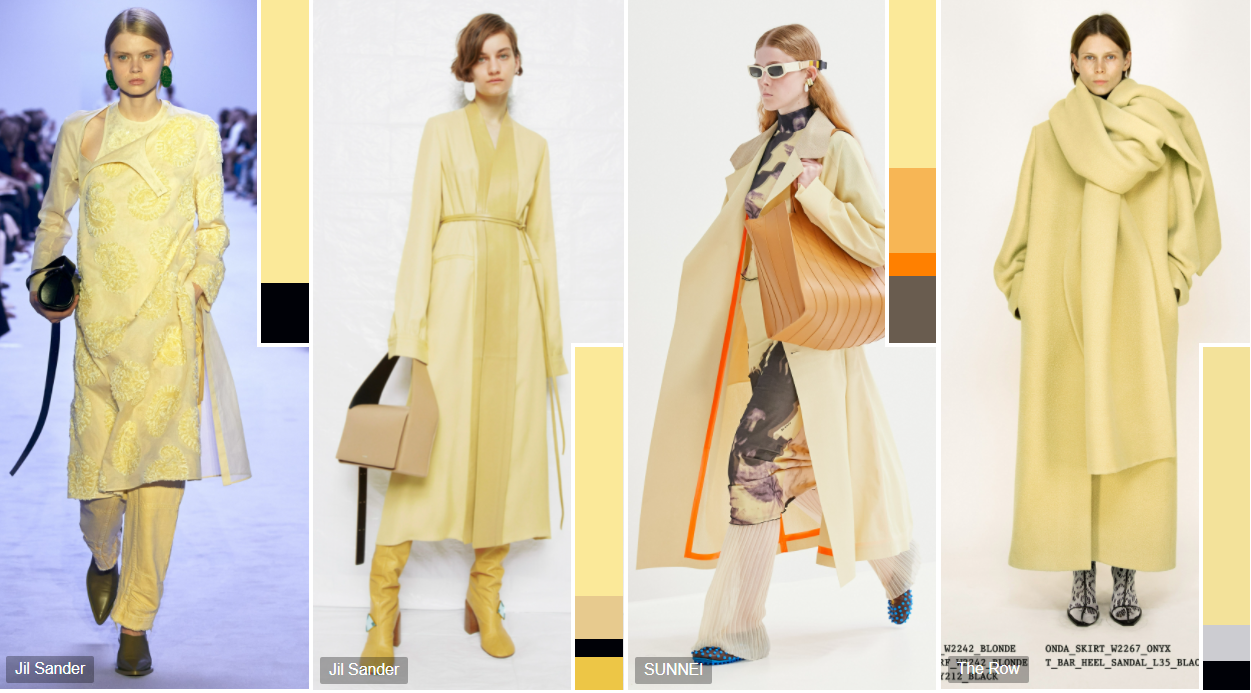 The fabric application of Mellow Yellow is diversified and practical. Leather, knit, cotton-linen, chiffon, and cashmere are the major materials. Ombre moiré print reveals a warm and healing effect; woolen fabrics in Mellow Yellow feel steady and thermal; natural high-quality cashmere and fur presents a neat feminine image.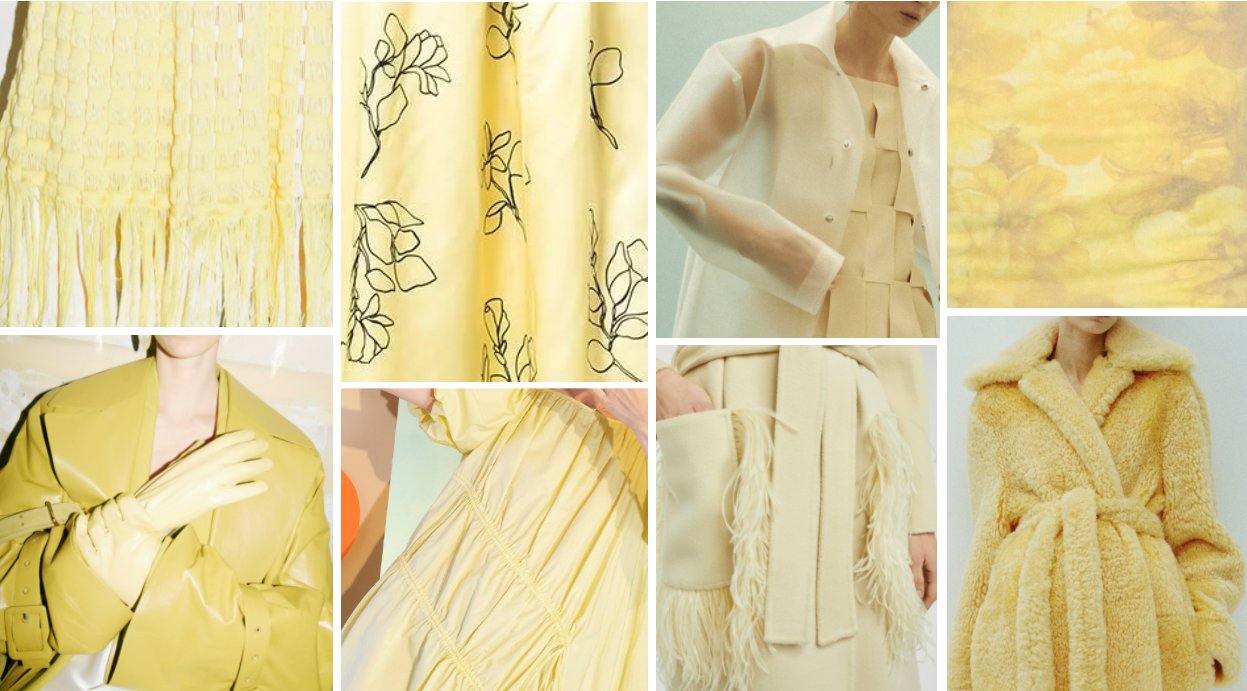 Inspired by primitive landforms and scenery photographic works, the natural and inclusive palette brings a reliable and pretty sense of harmony. High-class tones are put together to reveal a rustic tension.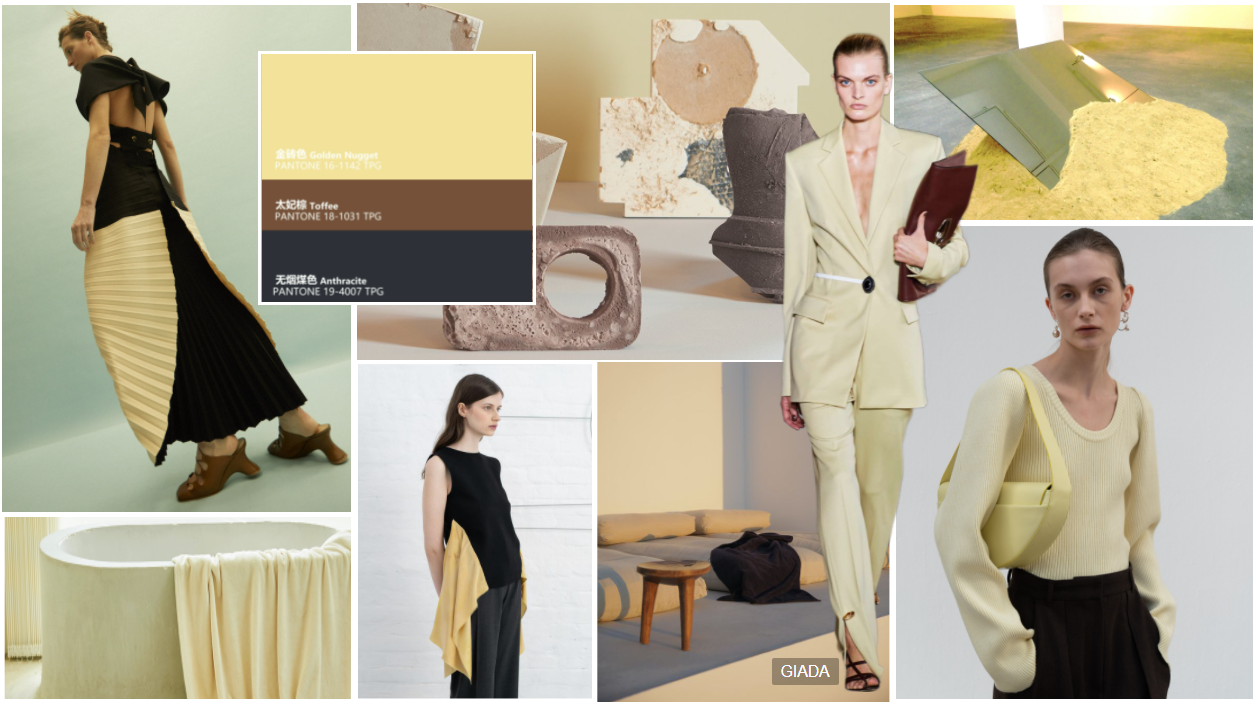 For a full report, pls visit https://www.popfashioninfo.com/details/report/t_report-id_12721-col_125/