Velvety fabric reflects a sense of retro court, which has been the symbol of understated luxury. The green velvet dress of Scarlett in the film Gone with the Wind is extremely amazing. A simple velvet gown dress sends out an air of dignity without any gorgeous decoration. This report will focus on A/W 22/23 velvet, silk velvet, pleuche, velveteen, textured corduroy, and embossed flocking, jacquard and burn-out fabrics.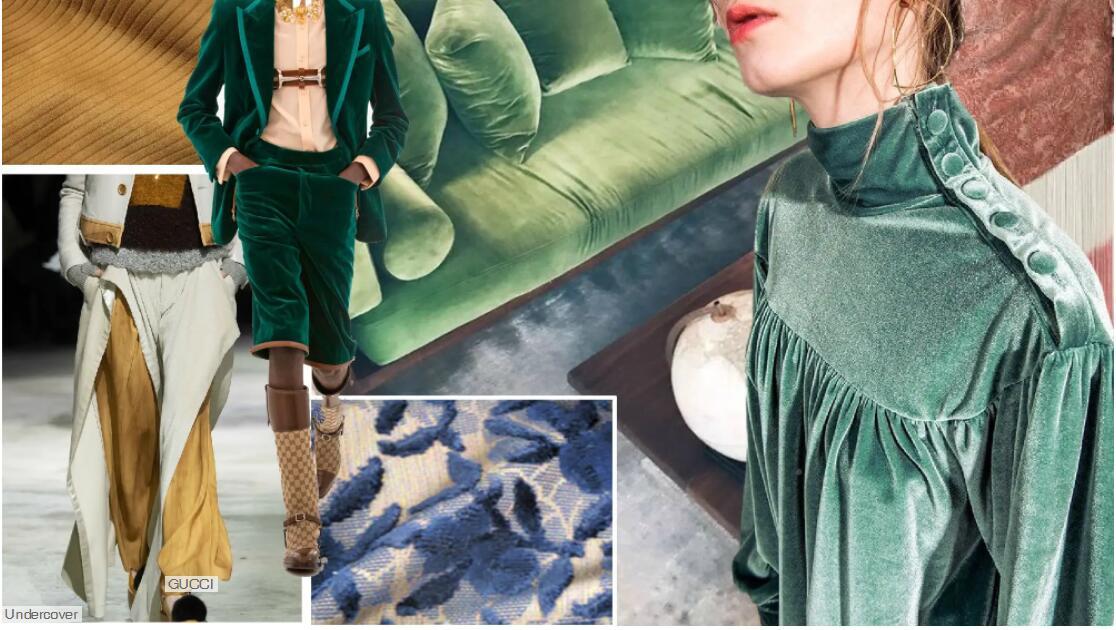 Fabric Style -- The luxurious, elegant, retro and delicate velvety textiles are suitable for creating romantic womenswear and entry-luxury menswear.
Texture & Craft -- Velvet, silk velvet, pleuche and velveteen select the blend of bamboo char fiber and polyester fiber to improve the crinkle resistance, resilience and stretchy tactility. Special water-washing finish destructs the surface fibers of cotton textiles to allow the fabric to be more fluffy, glossy and soft.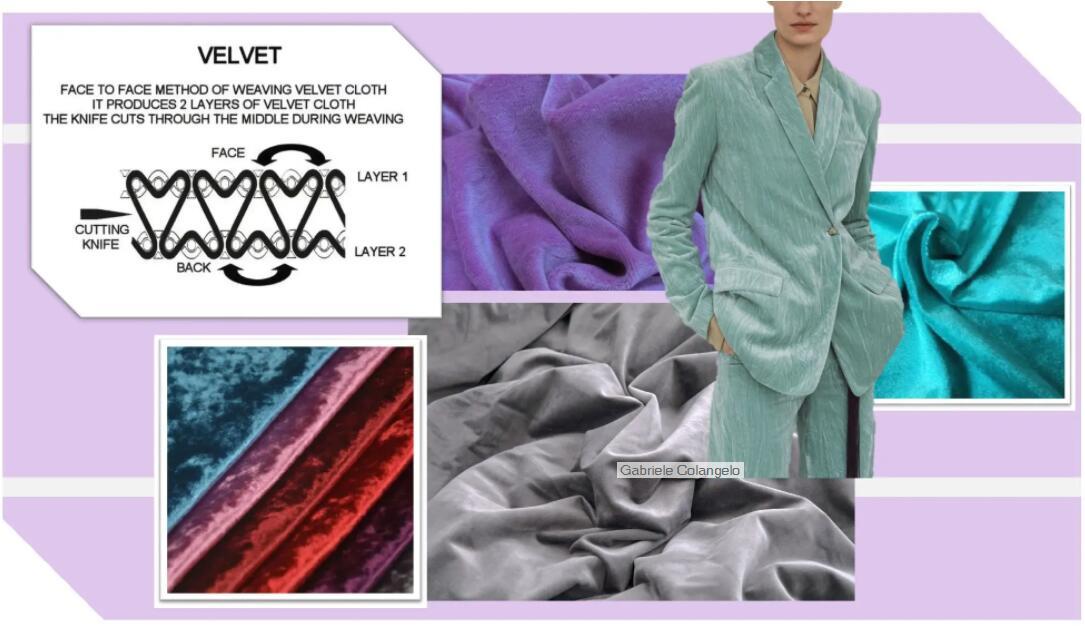 Silk velvet, the exclusive fabric for past aristocracy, has the touch of thin velvet and reveals subtle colors and gloss in the light. The draped and glossy velvety fabric makes clothing delicate and retro through silhouettes, materials, patterns, and crafts.
Style Recommendation -- Men's/women's suit, men's sweatshirt, women's top and dress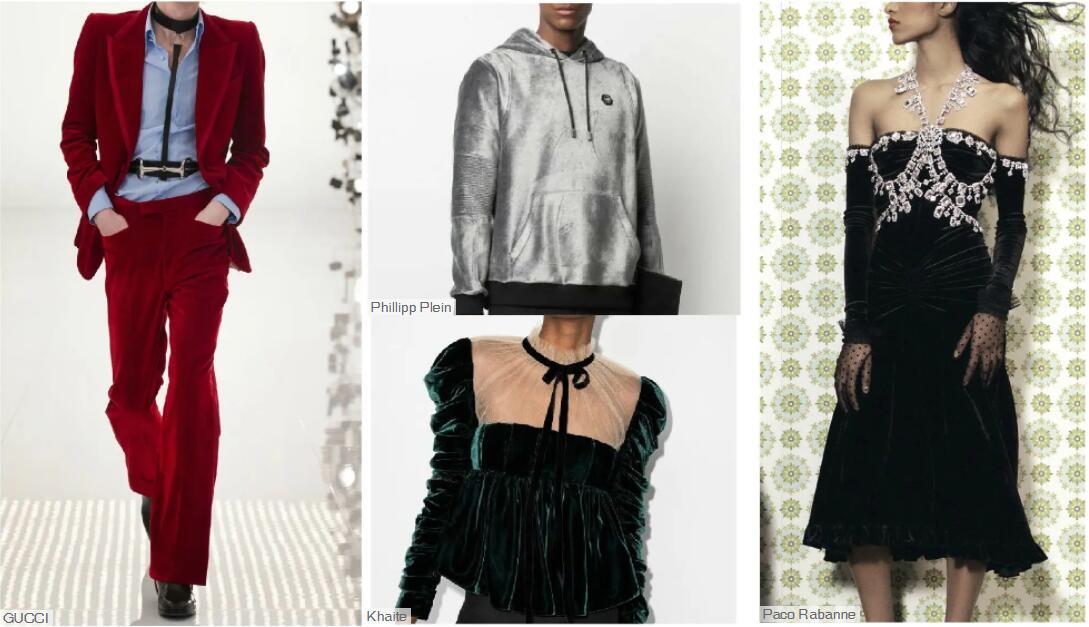 Fabric Style -- The natural embossed stripes show plainness, warmth and comfort.
Texture & Craft -- Double-faced rib fabric arranges stripes in different directions and density. Variable weft pile structure presents the changes of corduroy. Different crafts are used to present even rib texture on the base. Disperse dyes reduce the cost and simplify the production process.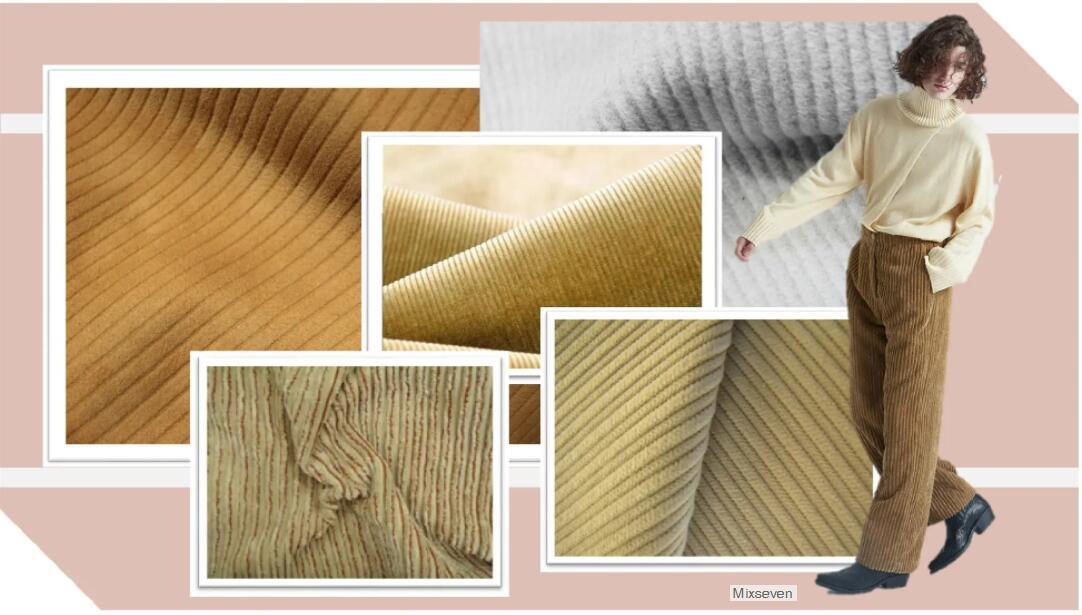 For a full report, pls visit https://www.popfashioninfo.com/details/report/t_report-id_10694-col_127/