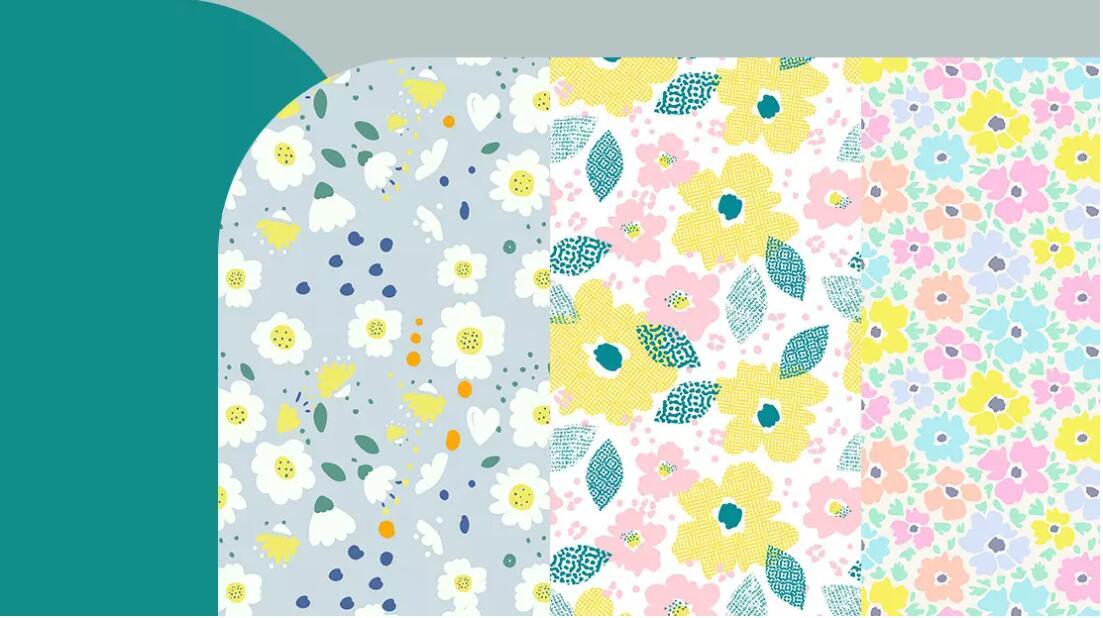 The rising Escapism let people long for returning back to nature. So the little flowers in parks and countryside is the best choice to be closer to nature in the spring days. Natural power can console people's hearts and these beautiful happy-at-home girls are always bringing us the joyful emotion of nature. S/S vine plants, healing herb and large-scale flowers present a distinctive feeling comparing with the quietness of past small floral, brighter and more florid. The water painting effect makes the patterns more transparent and relaxing. Applying flower patterns with other elements should be considerable, such as additional stripes and plain styles. Don't need to be too complex, simple illustration style is more natural.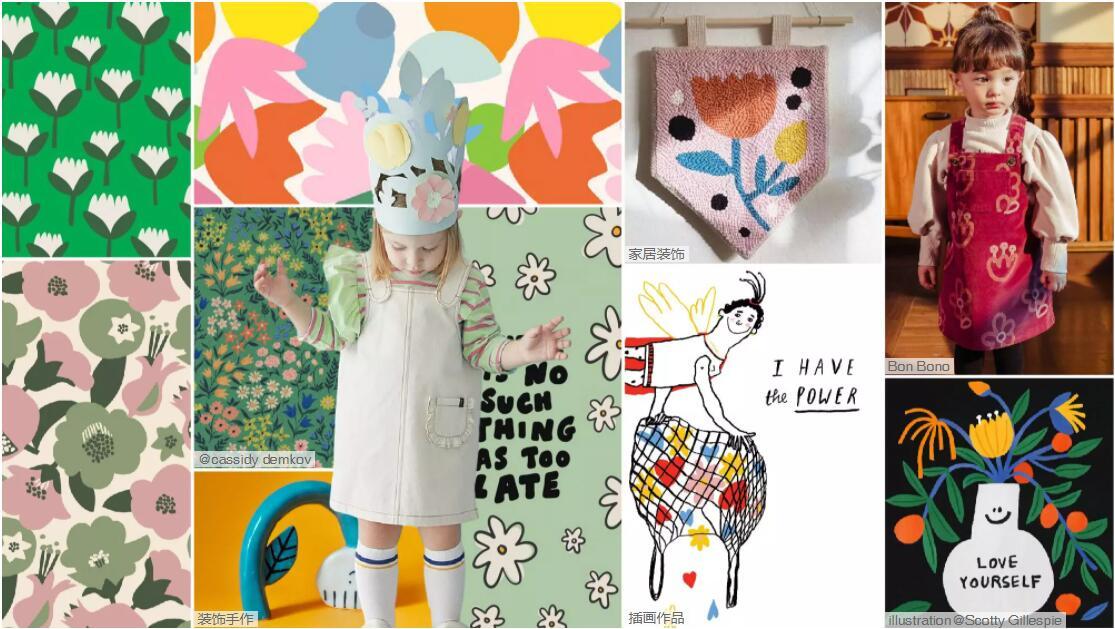 Irregular transformation, mono-colored lines and general large color lumps are presented in these patterns. All-over patterns arrange these elements irregularly. Crayon and simple thick brushes can be used in pattern creation. And the imperfect sense adds a childish feeling to the patterns.
Casual flowers and leaves present loveliness or elegance through different techniques. The combination of letters and logo can be applied as all-over prints or partial positioning prints and appliques.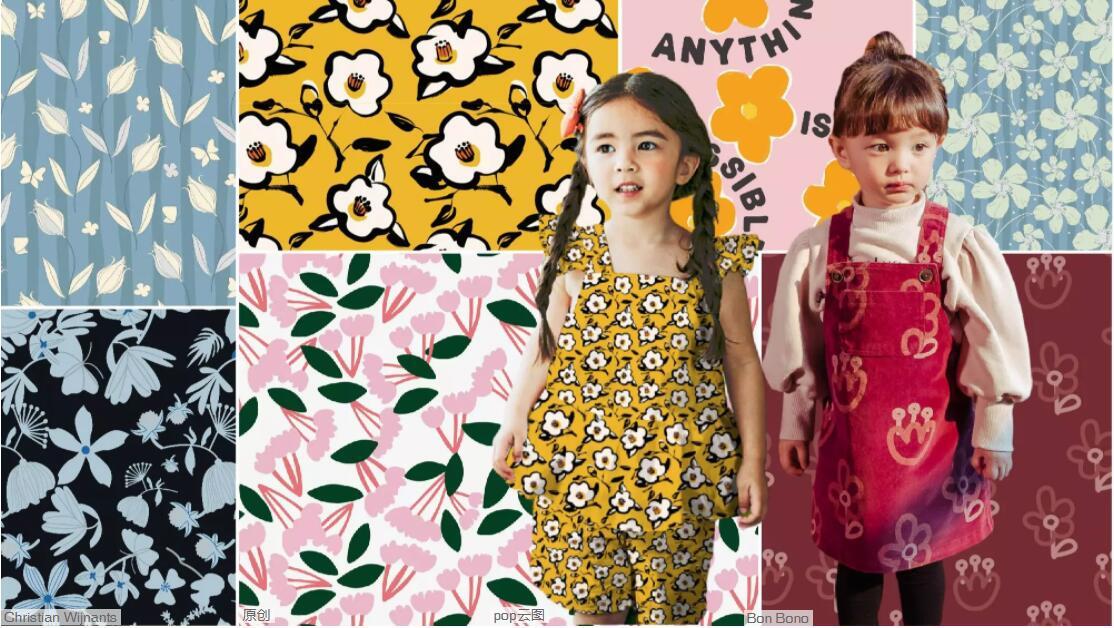 Fantastic color tone is used to fulfill this kind of patterns. And the transformed large flowers have more lovely outlooks. Partial application is also available. Designers only need to combine required flower elements to present a sweet and fresh texture. Dresses in this kind of pattern prints can put kids into a candy-like dreamworld.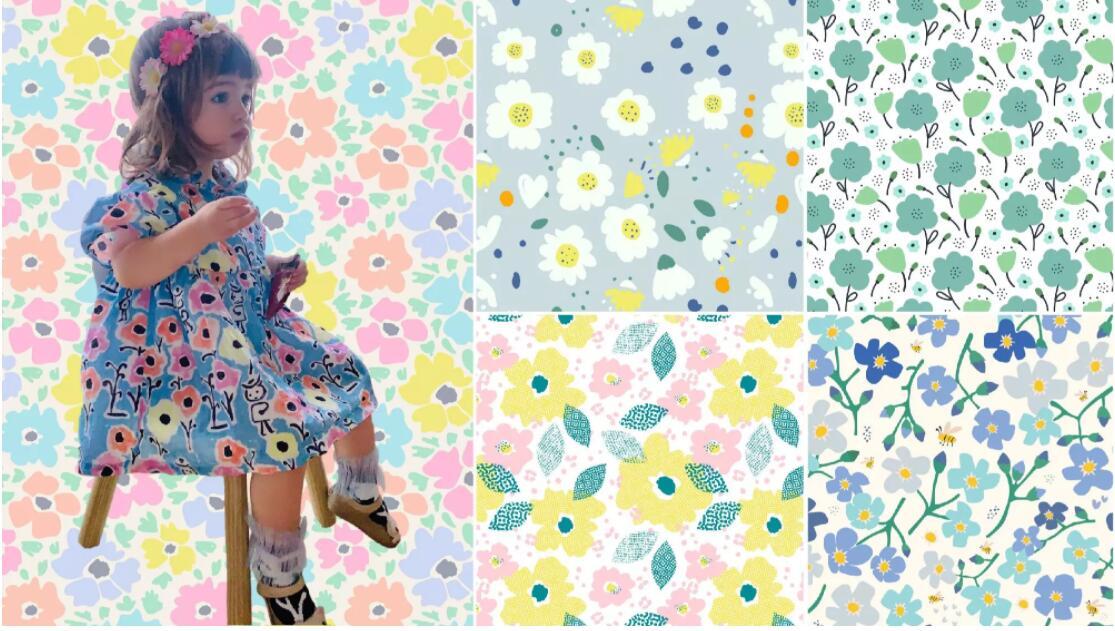 For a full report, pls visit https://www.popfashioninfo.com/details/report/t_report-id_9586-col_126/