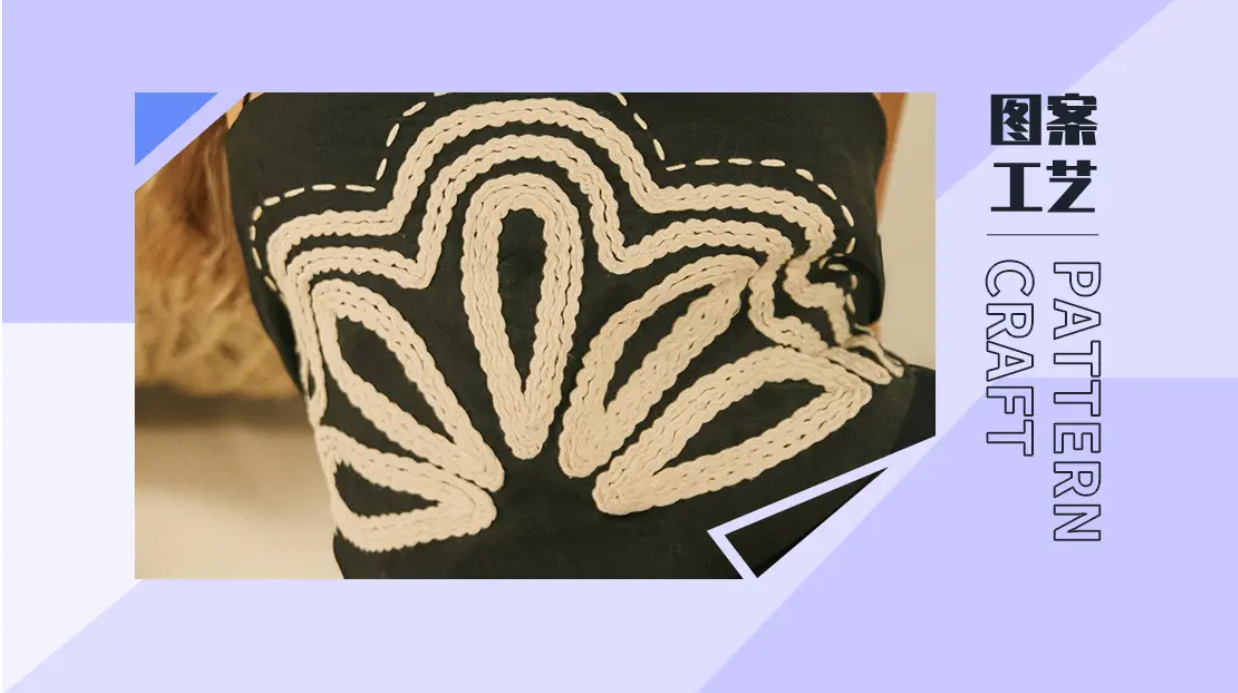 Lines have been a special element among all kinds of patterns. The delicate appearance of linear embroidery presents higher qualities. Linear flowers and patterns fully exude feminine intellect and casualness, and also reflect people's longing for the plain nature.
Embossed rope embroidery takes the place of traditional thread embroidery to form abstract stitches and floral shapes. Different colors are grouped to elevate the sense of fashion and youthfulness. Opt for plastic, wool, ribbons, and heterogeneous fabrics to create rebellious pieces of clothing.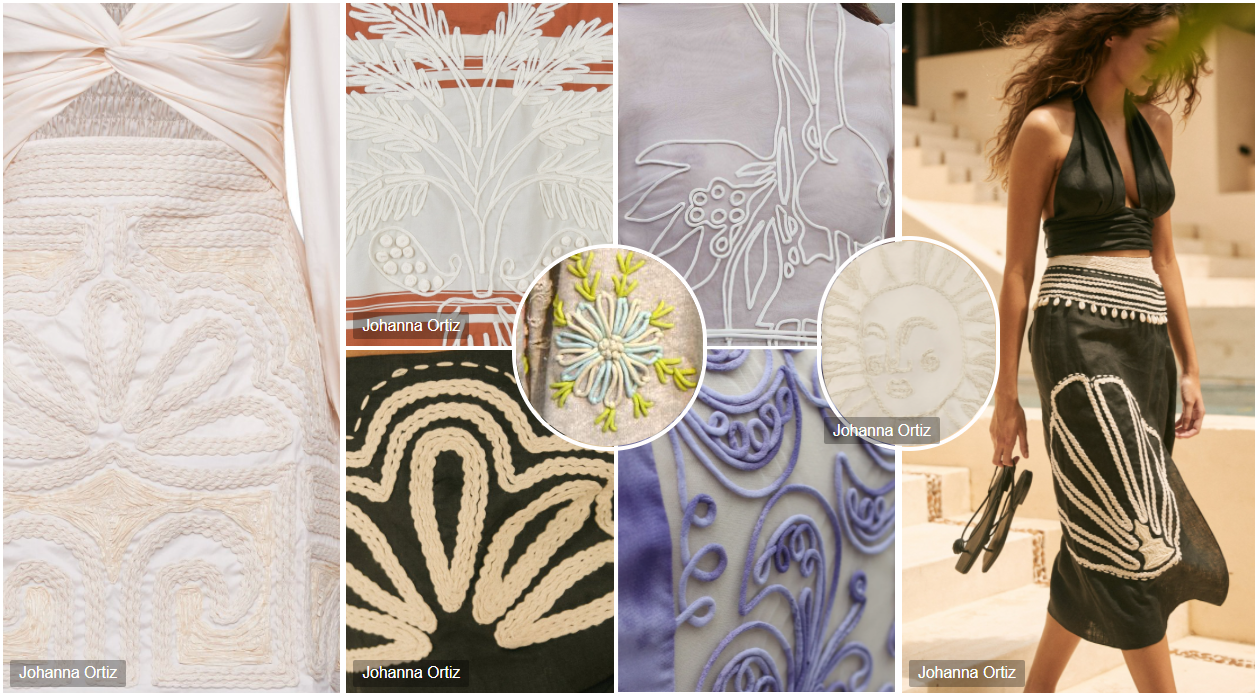 Hollowed embroidery has been used widely in spring and summer, which features the hollows on edges and cutouts. Florals and geometric shapes feel the healing power of the nature. Sophisticated patterns can be formed to exude a natural and casual atmos-phere.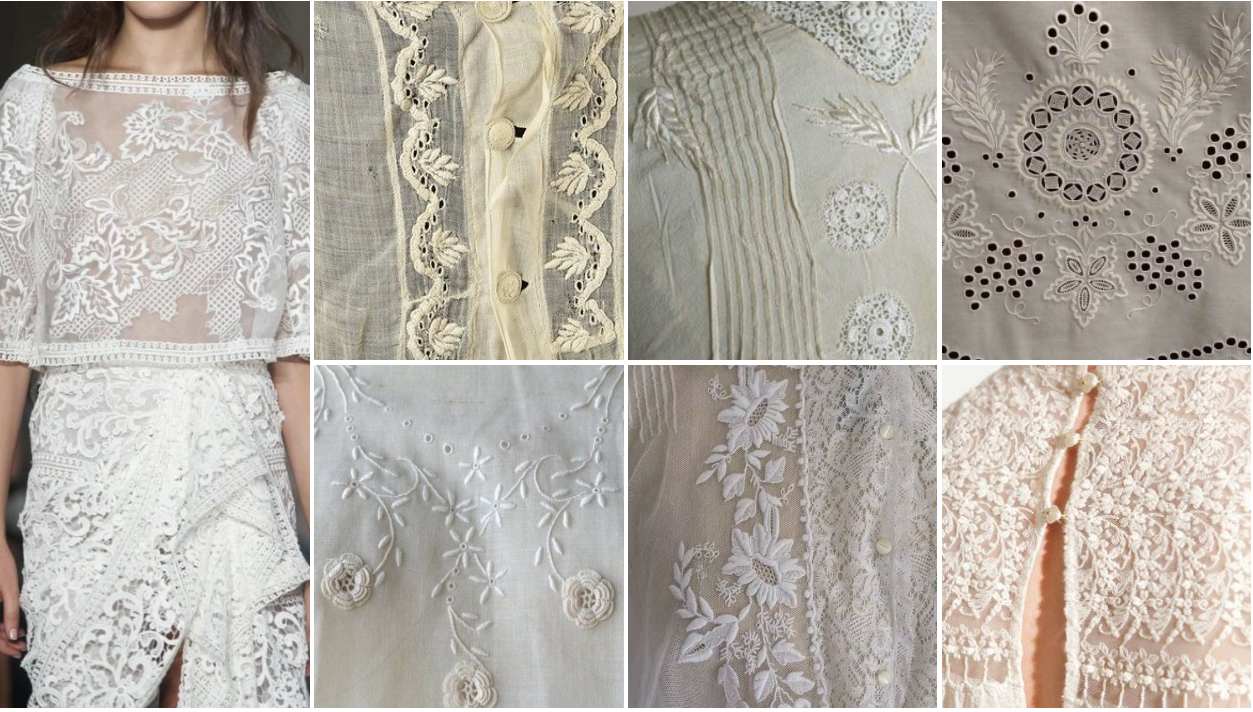 Embroidered lines create abstract or realistic flowers, which better meets the on-trend minimalism.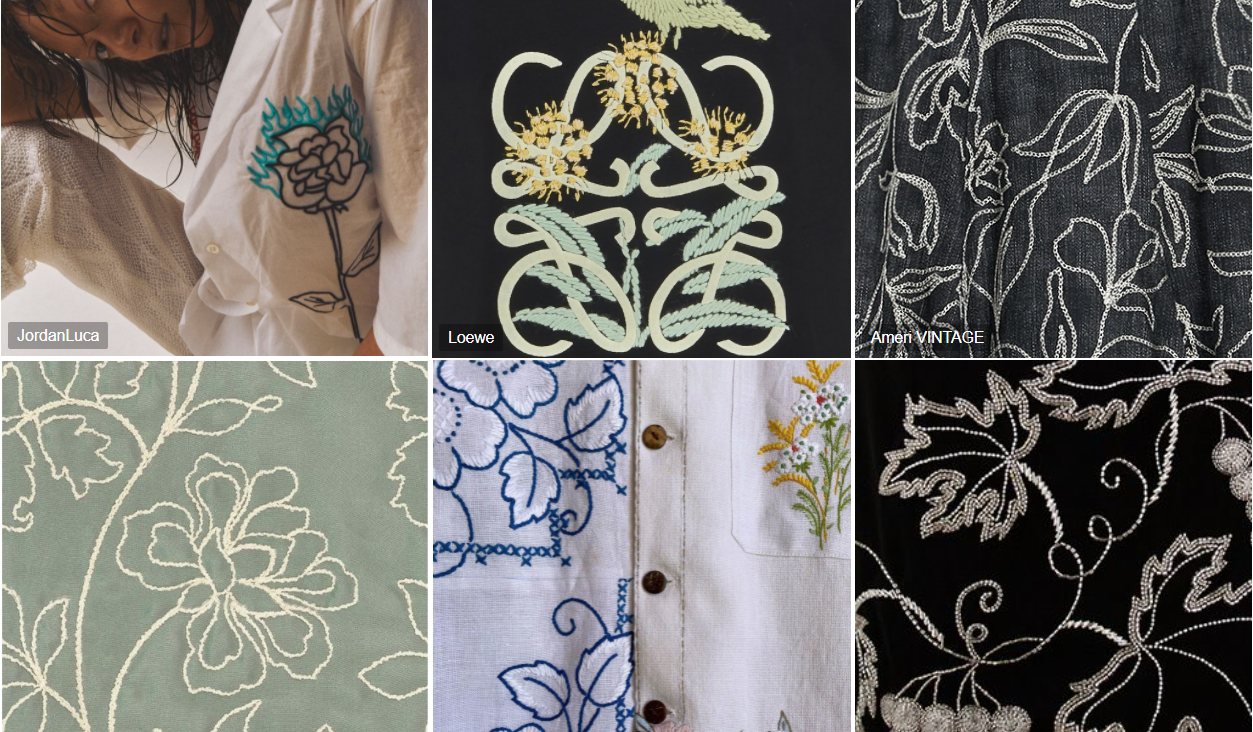 For a full report, pls visit https://www.popfashioninfo.com/details/report/t_report-id_12733-col_126/