01 Phoebe Philo, former creative director of CELINE, will create a personal brand
After three years, I finally waited for the news of Phoebe Philo's return to the fashion industry!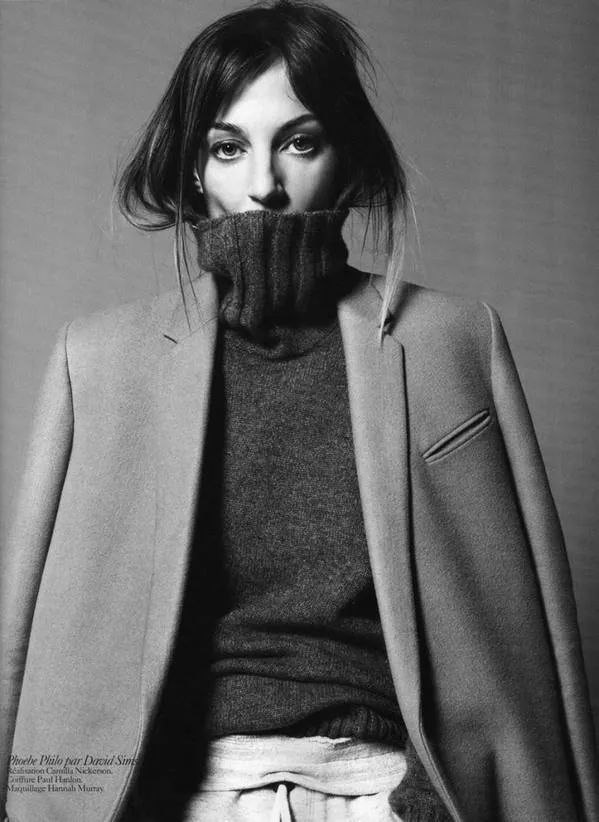 But once, Phoebe did not choose to join any fashion brand, but to set up a personal brand with the same name. "Entering my studio again and creating creations is both exciting and incredibly fulfilling. I look forward to reconnecting with my audience and people everywhere." Phoebe said in a statement: "In my own way Independent management and testing are of great significance to me."
Phoebe Philo was born in Paris in 1973 and graduated from Central Saint Martins College of Art and Design in London in 1996. Since 2008, she has served as the creative director of CELINE. Since then, she has marked CELINE with her distinctive personal label, and has achieved a sensational revival for the brand that was born in 1945.
The simple and capable silhouette and comfortable style pursued by Phoebe have brought a simple but not simple minimalist model to the fashion industry. Under Phoebe, CELINE's wide-leg pants, turtleneck sweaters and other iconic items were rushed to be worn by independent women, conveying a refined and restrained high-level feminine charm, which is often referred to by the fashion industry as the high-level cold style.
In the ten years of CELINE, Phoebe not only created an indelible style for the brand, but also created countless hot styles, especially bag types such as LUGGAGE, TRAPEZE, CABAS, and classic box.
Since Phoebe left CELINE in 2018, in the hands of the new helm, Hedi Slimane, CELINE has undergone earth-shaking changes from its logo to design style and product categories. In the past three years, the entire fashion industry is looking forward to Phoebe's next plan, but she rarely shows up in public until this time she announces the creation of a personal brand.
02 VOGUE will openly select cover models
On July 7th, Margaret Zhang, the editorial director of VOGUE China's all-media media, said at the fifth VOGUE Forces of Fashion Summit that the cover of the September issue of VOGUE China will be cast in public, hoping to emphasize democracy through this open casting.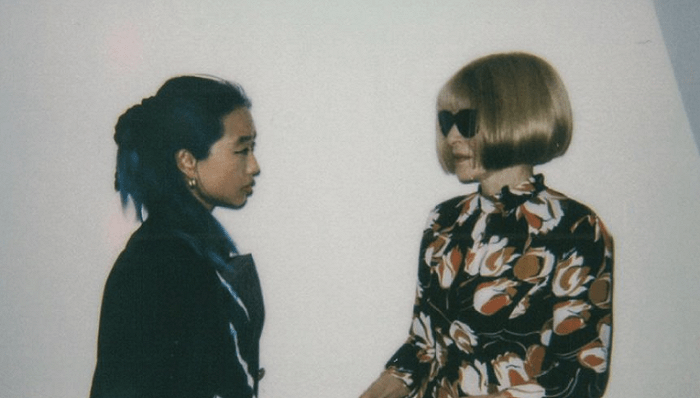 Margaret Zhang, VOGUE China Edition All Media Editorial Director and VOGUE Global Editorial Director Anna Wintour
Starting from July 14th, VOGUE China has launched an online call for new faces of hello. The registration criteria are very broad. As long as you are bold and fun, like to try new things, stand alone, have your own field of expertise, and have a longing for fashion. , And you can upload photos through the VOGUEclub app to complete the registration if you are over 18 years old. VOGUE China Edition will go to Chengdu on August 7 to carry out the Open Casting offline experience magazine shooting process. The lucky ones will also have the opportunity to be shot by VOGUE.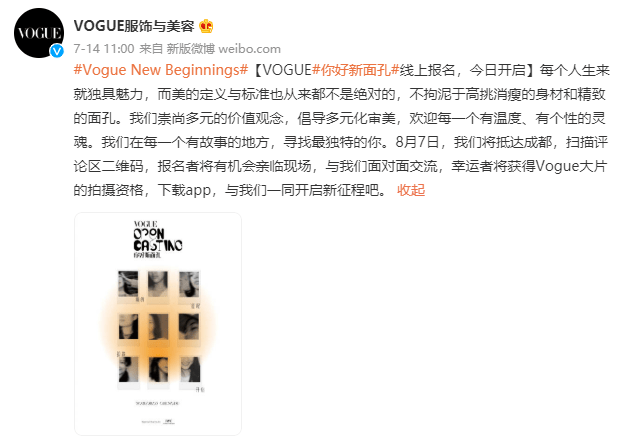 The cover model of this audition will be the first important decision made by Margaret Zhang, 28 years old, after becoming the editorial director of VOGUE China's full media in February this year. The September 2021 issue will also be the first issue of the magazine that Margaret Zhang has been in charge since he took office. , And the fashion industry has always said that the September issue has always been the most important issue of the fashion magazine throughout the year. It is of great significance. Therefore, this decision is of great significance to both Margaret Zhang himself and the Chinese version of VOGUE.
Looking back at Margaret Zhang's own road to fame, it's not uncommon for the Chinese version of "VOGUE" to choose cover models from amateurs. Margaret Zhang opened a personal blog when he was 16 and became a fashionista. A blogger, growing up in Australia, she received a Bachelor of Business and Law from the University of Sydney, and finally chose to enter the fashion industry, and tried multi-dimensional cross-industry, concurrently serving as creative director, photographer, stylist, author, brand consultant, and ballet Actors and even models and other roles. She also has a distinctive dressing style, always keeps a colorful hair, and is good at mixing avant-garde and casual fashion styles.
In 2015, Margaret Zhang became the global spokesperson for Clinique's Spring/Summer season, and was also responsible for the co-branded series of commercials performed by Swarovski and supermodel Miranda Kerr. In 2016, she also produced two digital edition covers for the inaugural issue of Vogue ME and appeared as a cover character. Until February this year, she became the youngest editorial director in the history of VOGUE.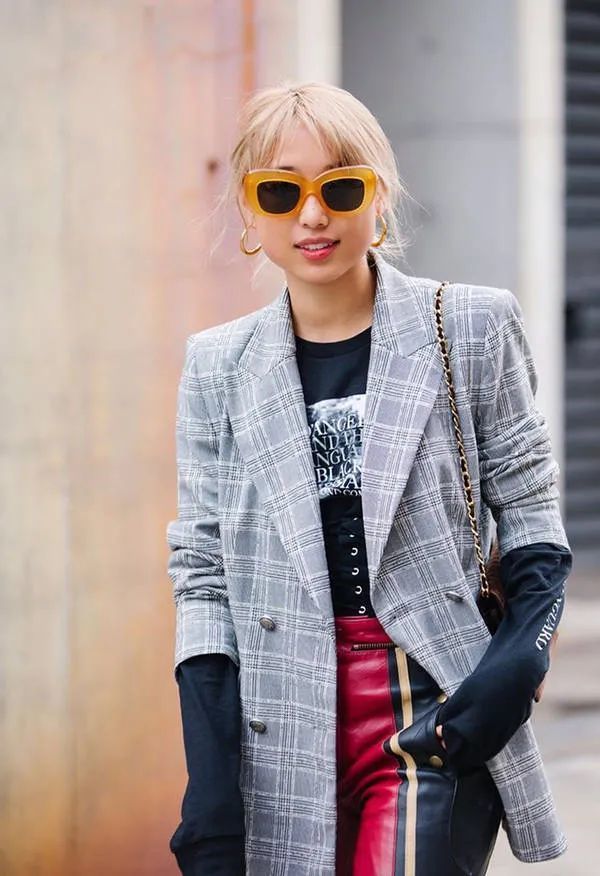 The launch of the amateur cover project this time may be to break the stereotype that VOGUE's Chinese version of the cover star is deeply bound with fashion magazines and brand customers, create a culture of amateurs like the European and American markets, and effectively provide a diversified aesthetic.
03 Nike and sacai, Off-White, UNDERCOVER and AMBUSH released brand collaboration series
With the Tokyo Olympics approaching, Nike has teamed up with four brands, sacai, Off-White, UNDERCOVER and AMBUSH, to create a sportswear collection. Chitosei Abe, Virgil Abloh, Dun Takahashi and Yoon Ahn have all injected their unique aesthetic perspectives into the series. in.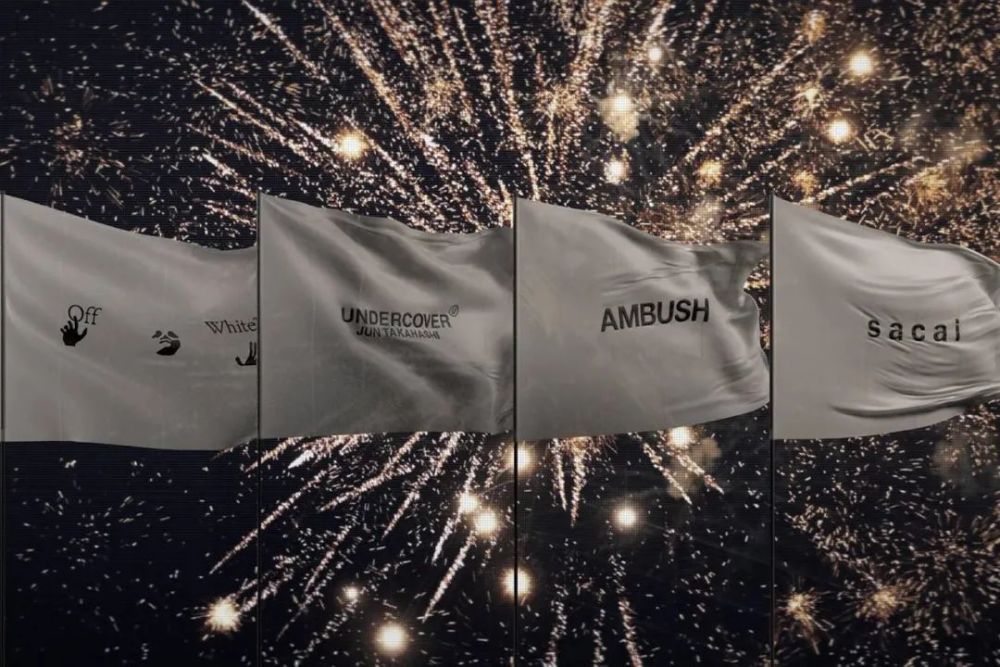 The first is Virgil Abloh's popular Nike x Off-White apparel series, which was launched with him and Nike to create three Air Zoom Tempo NEXT%. The series brought T-Shirt, women's sports vest, functional trousers, and tights. Various items of shorts, two-piece sports shorts and socks.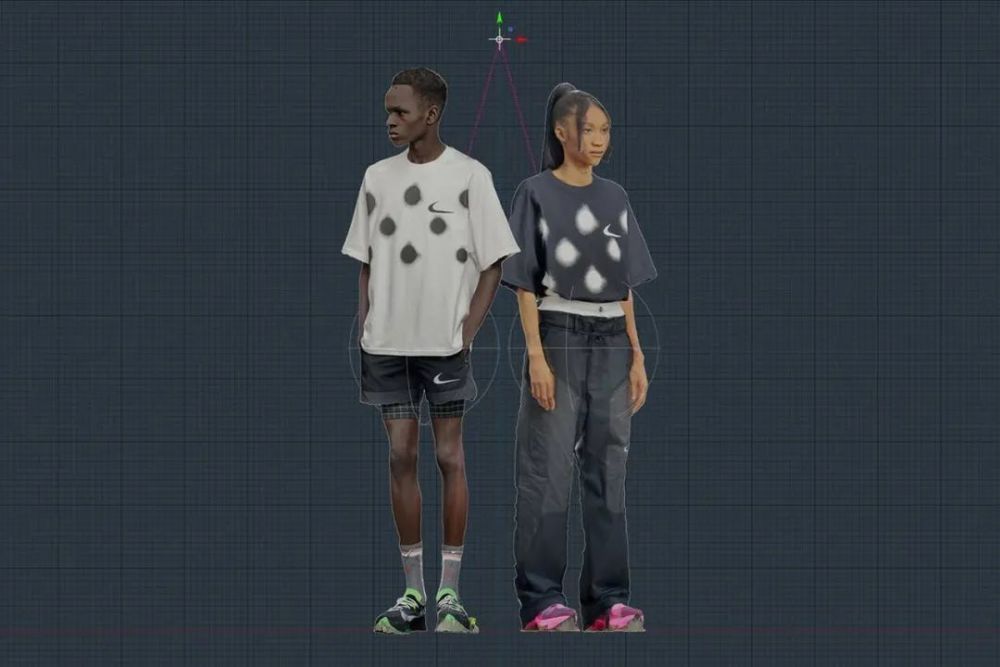 And in the series created by Chito Abe, including flying jackets, short vests and windbreaker jackets can be used as casual or sportswear, and at the same time, you can feel the designer's unique tailoring and strong design style.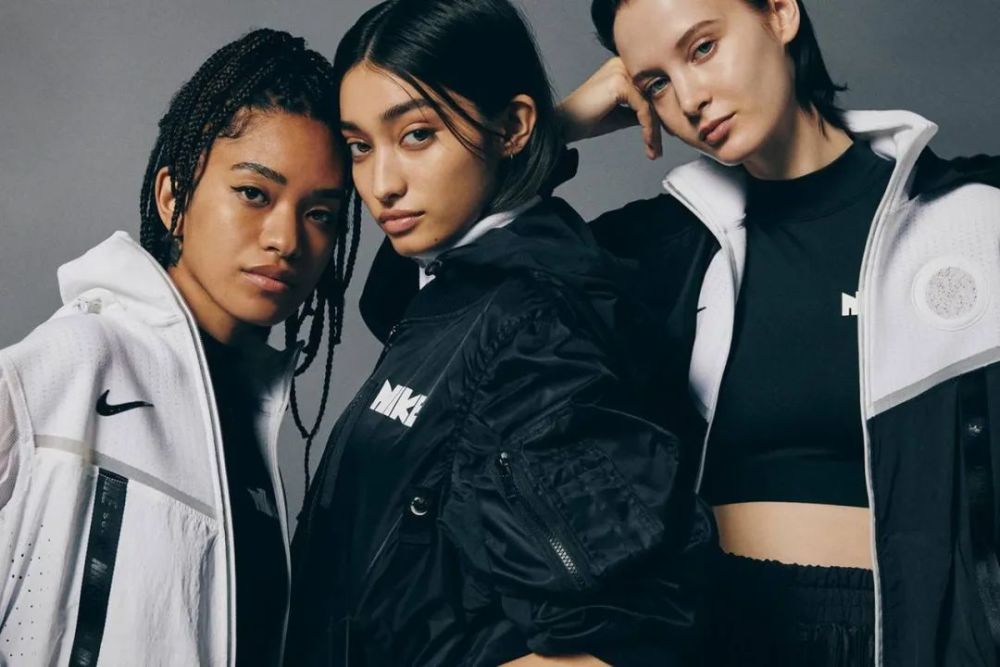 Then the brand collaboration series held by Yoon Ahn adopts futuristic style and colors that represent Tokyo. These neon pink/black and neon green/black color blocks are presented on racing-style jackets and pants. Yoon Ahn is talking about this the series that says I want to take risks and try new things. The interesting thing about fashion is that all different elements can coexist with functionality.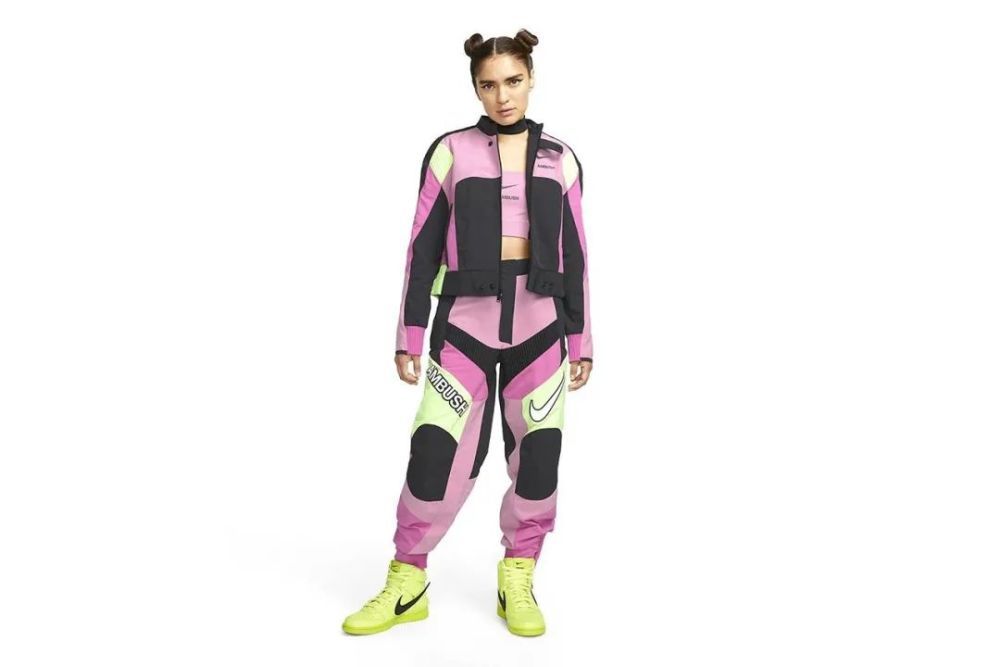 In the end, UNDERCOVER chose to focus on basketball clothing, combining retro basketball suit tailoring with Japanese street basketball culture. Takahashi also created a new "Union" called "UBA" and combined the brand's iconic "CHAOS" with The word "BALANCE" appears on various jerseys and shorts.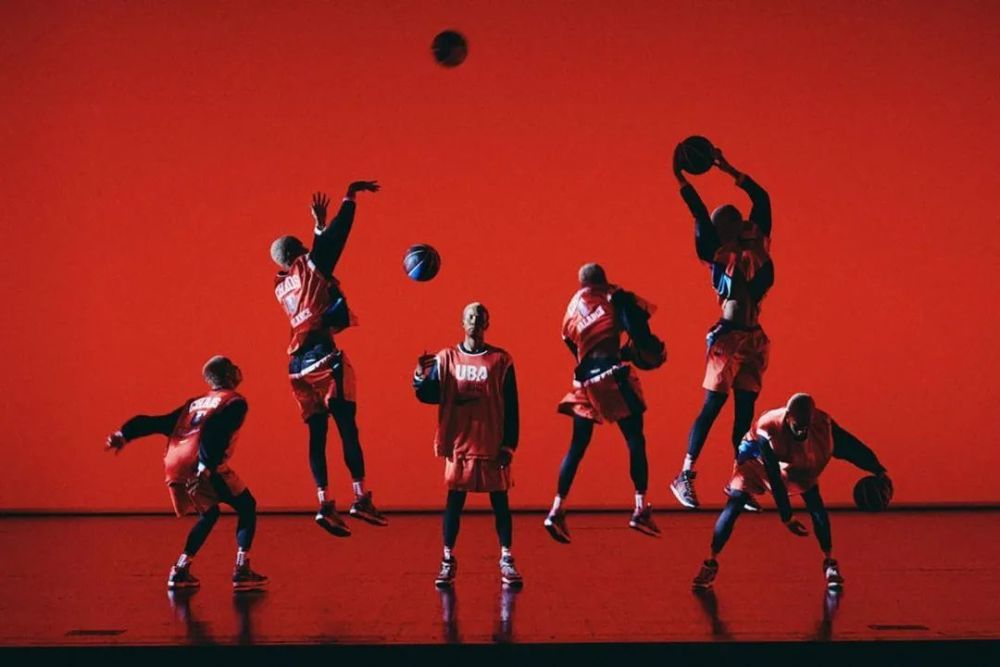 It is reported that the series of products created by Off-White will be on sale on July 23, and the UNDERCOVER, AMBUSH and sacai series will be on sale on July 28, July 30 and August 30 respectively.
04 BOTTEGA VENETA released the Tanabata Mini Program for the first time
On July 15th, BOTTEGA VENETA released the first Qixi WeChat mini program pop-up store since the creative director Daniel Lee took office. The Mini Program page is inspired by inflatable shapes, echoing the limited-time store "Full Shop" that BOTTEGA VENETA opened in Sanlitun a few days ago. The latter will also present a new window design during the Chinese Valentine's Day.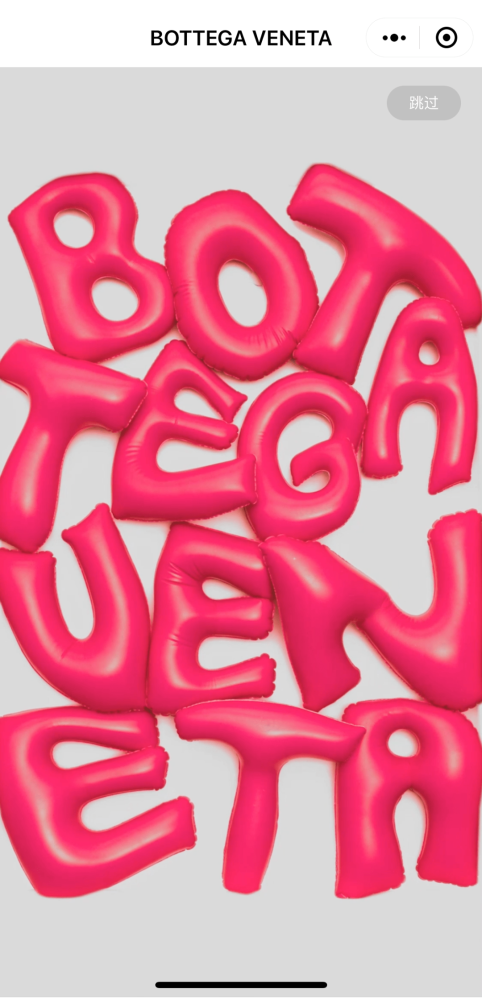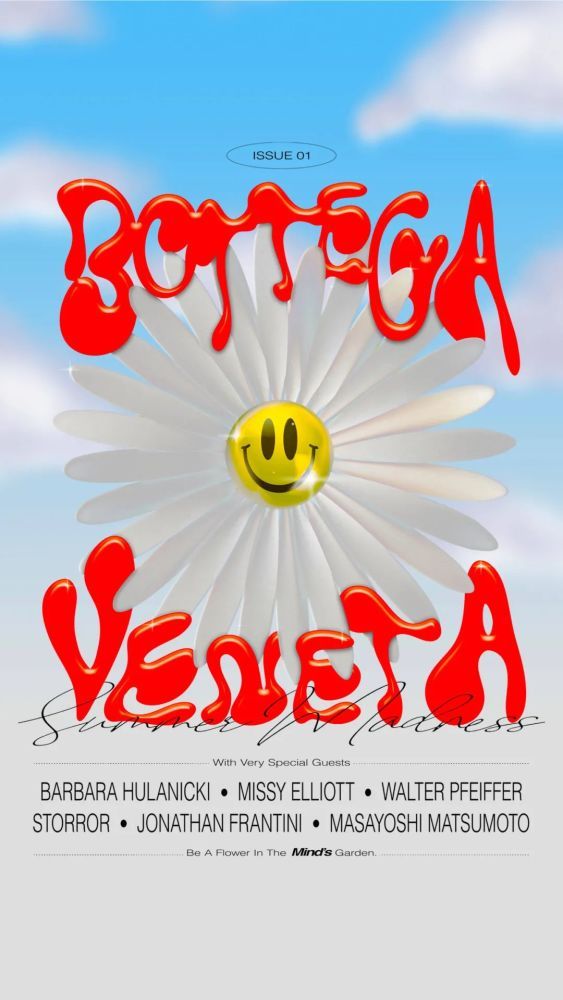 View more fashion brand news on https://www.popfashioninfo.com/analysis/