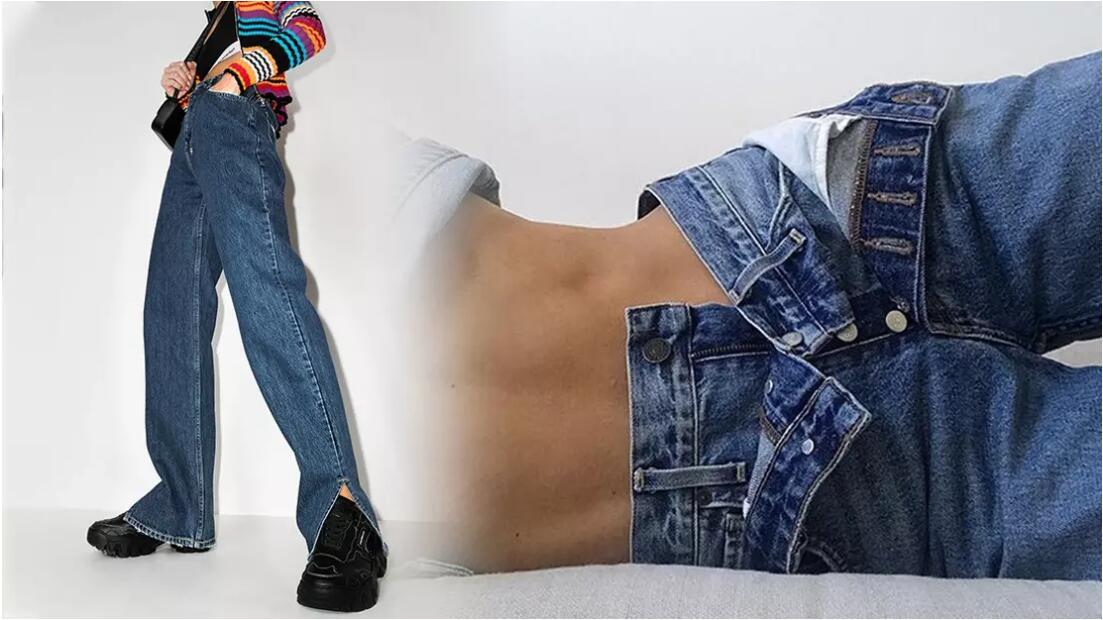 With the rapid development of practical economy, jeans are more and more important. The requirement of simple clothing collocation makes detail designs on the top of the list. Fun but not complex design will be the coming trend. Irregular individualized details add highlights to the plain casual item and create a unique eye-catchy effect.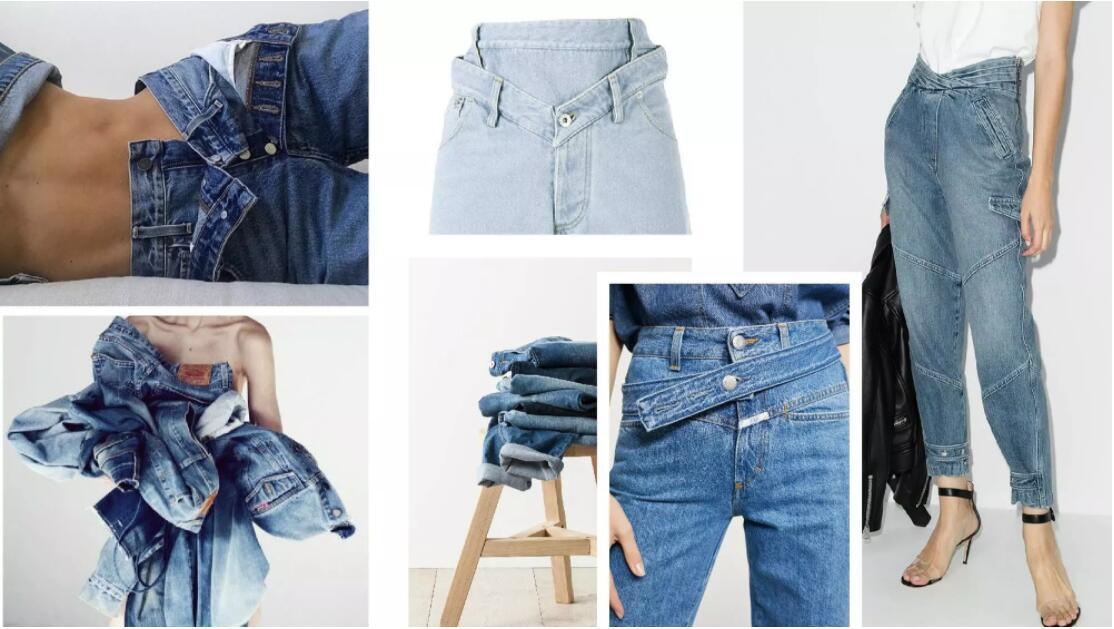 Deconstruction design is an important way to present uniqueness and fun. This deconstructed style tailoring creates an asymmetric design of upside down mismatch and wrapping waistband. The uncompleted waistband shows better layered effect. In brief, mismatch and uncompleted waistbands are the coming important trend direction.
The double-waist design will applied on jeans in this new season. The layered high-waist and low-waist shows strong visual effect. And the heterogeneous double-waist splicing is different from the past seasons', bringing eye-catchy newness. Irregular splicing makes the jeans more stylish.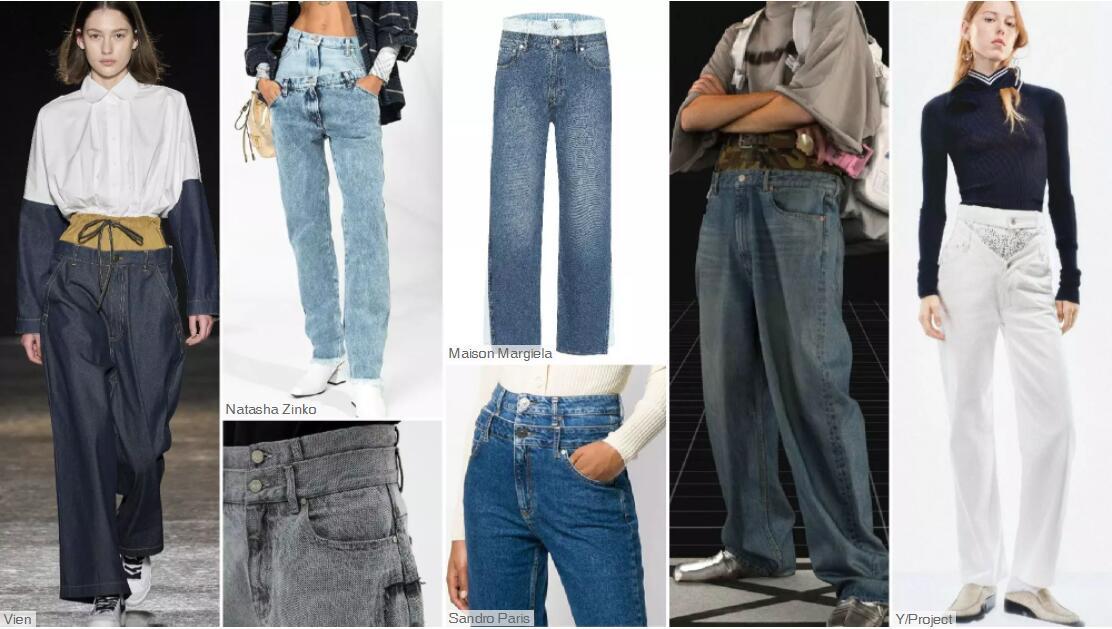 Visible metallic zippers present the reasonable power of different textures. This detail is the co-existence of functionality and decoration. The contrast-colored zippers enrich the monotonous denim and the function can meet various clothing collocation requirement.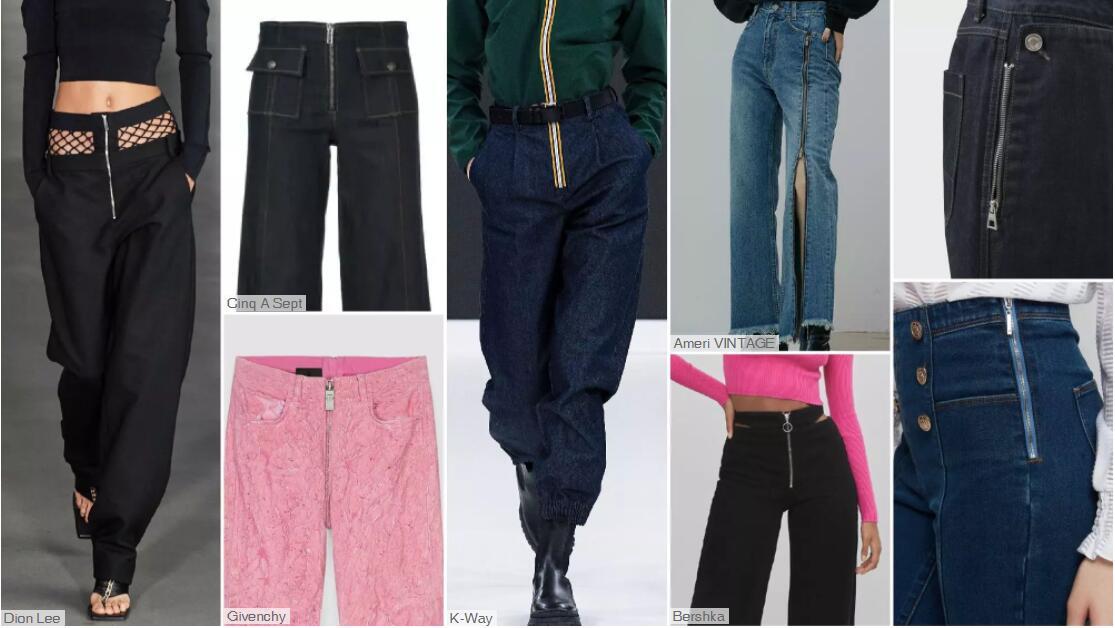 For a full report, pls visit https://www.popfashioninfo.com/details/report/t_report-id_9550-col_128/