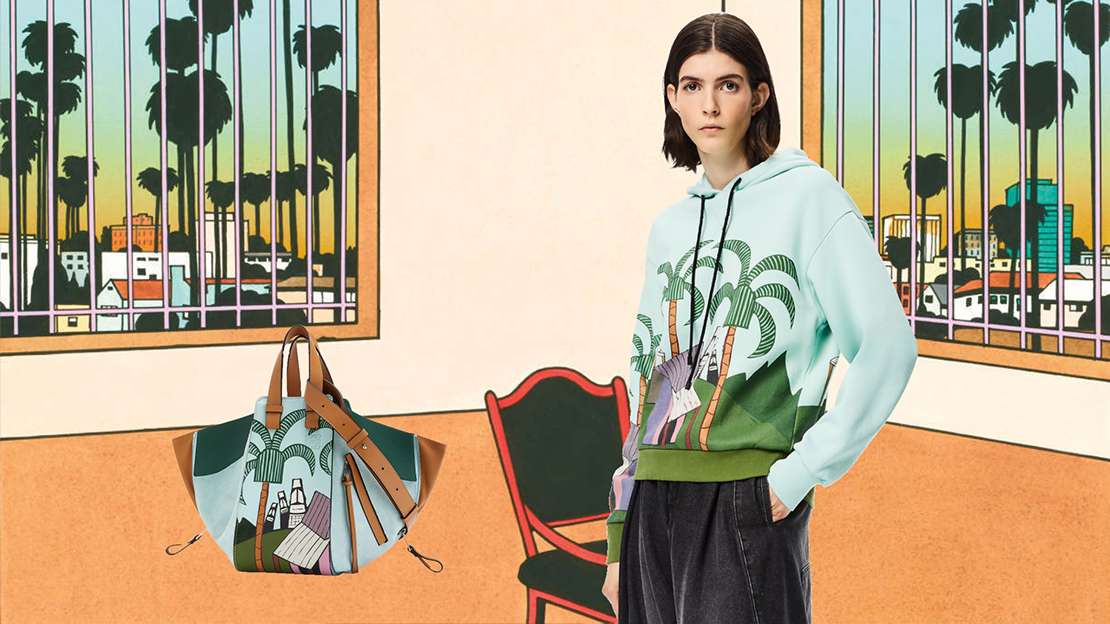 LOEWE × Ken Price

LOEWE launches the co-branded series with Ken Price from Los Angeles in S/S 2021. Its themes are extracted from the artist's landscape paintings. These imaginative paintings use bold colors and inject new vitality into LOEWE classic products such as Hammock and Basket. Ken Price was born in Los Angeles in 1935 and passed away in New Mexico in 2012. Price had his first solo show in 1960 at the Ferus Gallery in Los Angeles. In 1979 and 1981, he participated in the Whitney Biennial. His first retrospective opened in 1992 at the Walker Art Center in Minneapolis. The Art Museum of Los Angeles organized a major tour retrospective (2012-2013) designed by his friend Frank Gehry.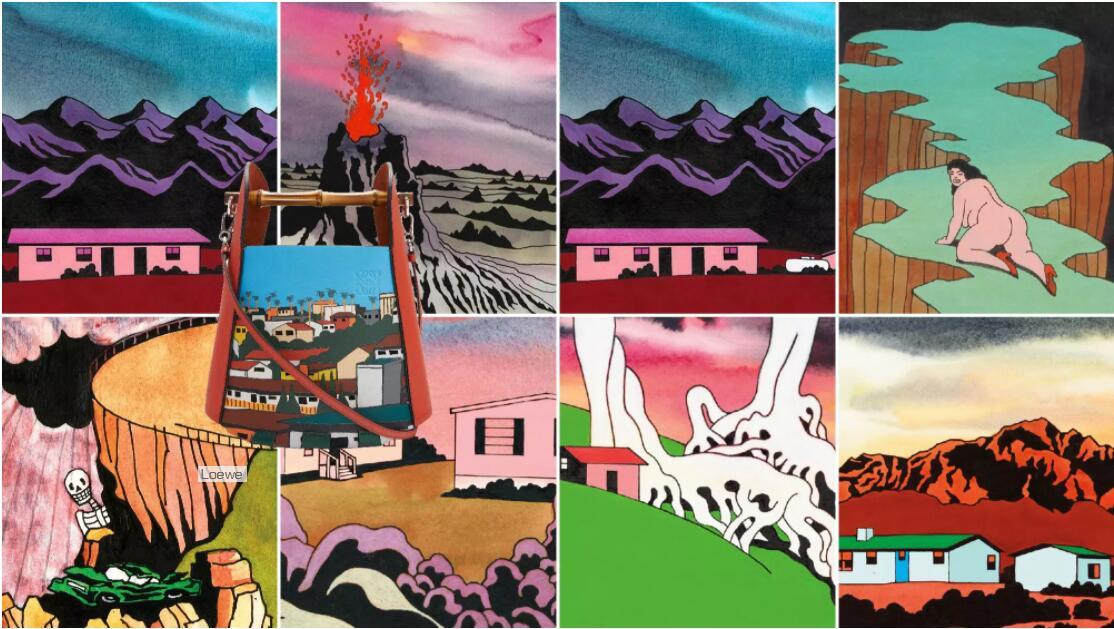 Dior × Lucia Marcucci

Dior releases its collaborative series with Italian artist Lucia Marcucci in S/S 2021. Maria Grazia Chiuri unveils Dior S/S 2021 collection at Jardin des Tuileries in Paris, presenting an amazing space. Lucia Marcucci is an Italian artist and writer. Her works, which can also be called visual poetry, had a great influence on Italian visual art and feminism. Her works of art unconventionally use visual, gesture and body codes, and always convey her own attitude, provoking social reflection.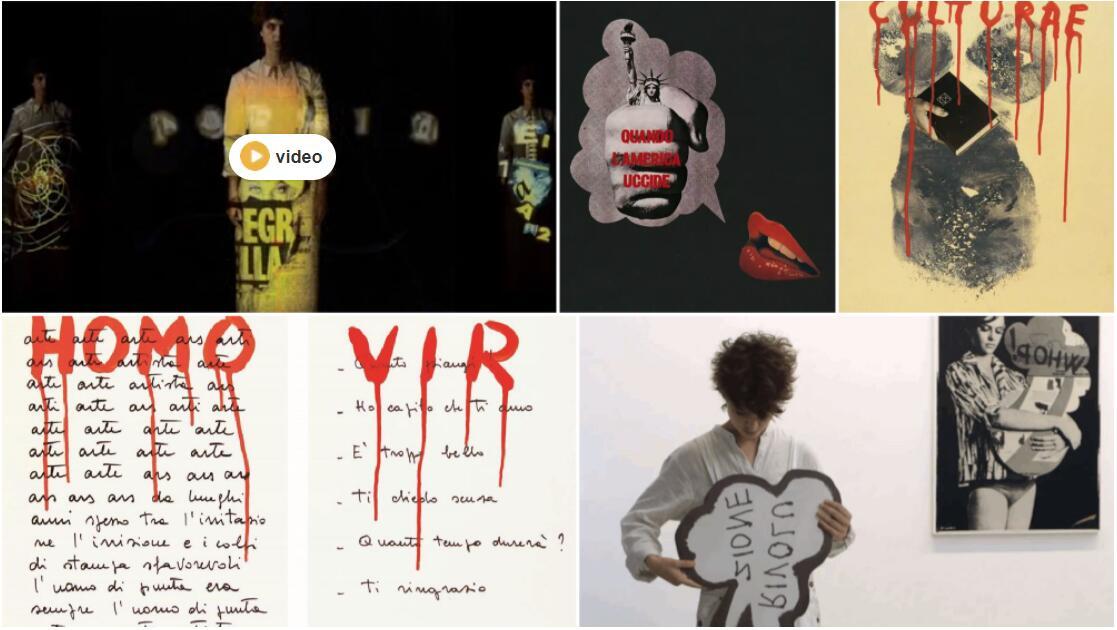 Acne Studios × Ben Quinn

Acne Studios joins hands with artist Ben Quinn in its S/S 2021 collection. Ben Quinn presents light effects via a lot of light spots in the photo. Based on that, colors of photos are readjusted, or fused with collage and metal effects to enrich elements and create blurred halo patterns.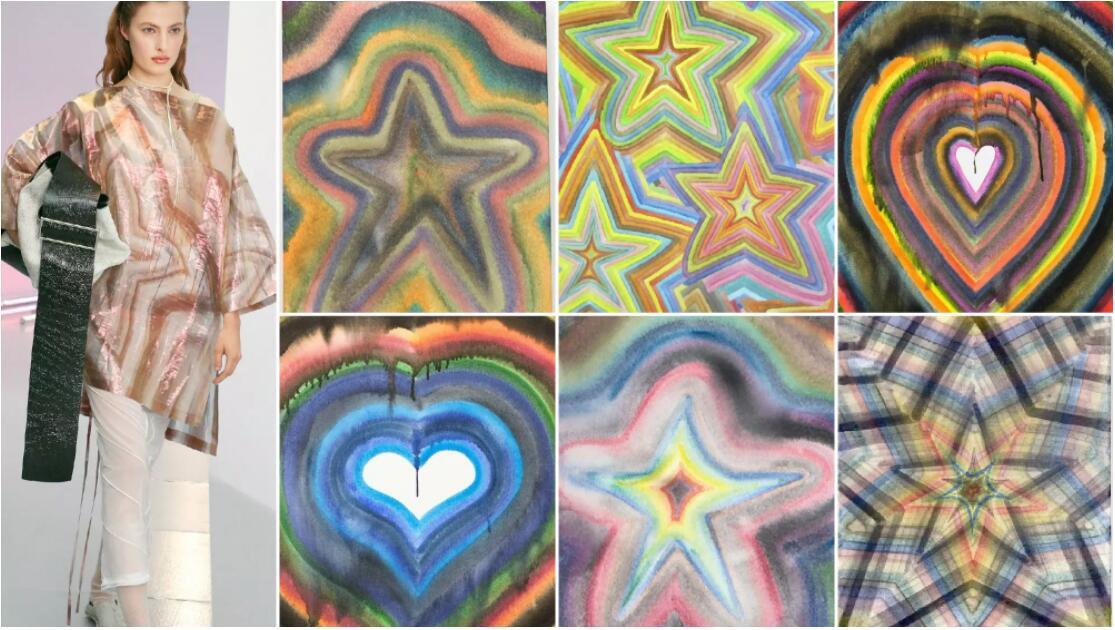 Jessica Nielsen

Jessica Nielsen is a Dutch surface graphic designer of Danish descent. She loves nature clearly, seen in her works. Her symbolic style is bold and bright designs. All these are minimized, multicolored and full of joy. Jessica Nielsen's designs are praised by companies around the world, from fashion and cosmetics to home textiles. Her works challenge our own imagination and help find our own meanings. We can see organic shapes with perfect curves, feel amazed by the tensile force between elegance and primitiveness, and get surrounded by dynamic shapes. Jessica, in her studio in Rotterdam, combines all these elements into a timeless design, arousing overwhelming response.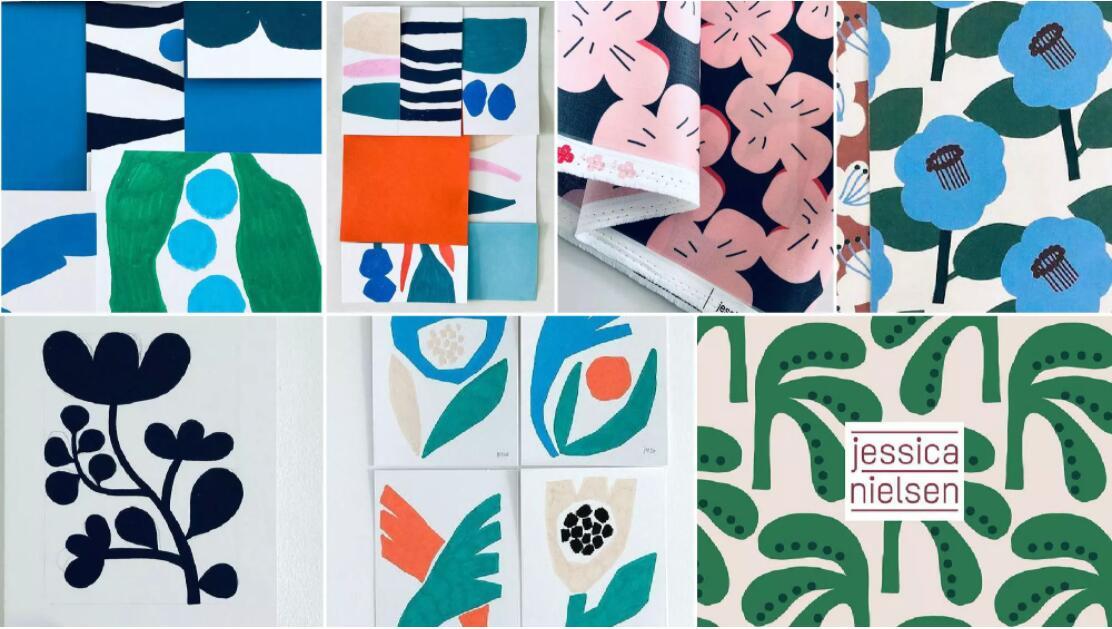 For a full fashion pattern trend for clothing report, pls visit https://www.popfashioninfo.com/details/report/t_report-id_9448-col_126/