The classic features of Heritage Blue(PANTONE 16-4127TPG) convey the eternal and pure charm. Connecting the fashion boundaries between the past and the future, the color exudes a stable and understated temperament during the movement, which makes it become a must-have color for modern business suits.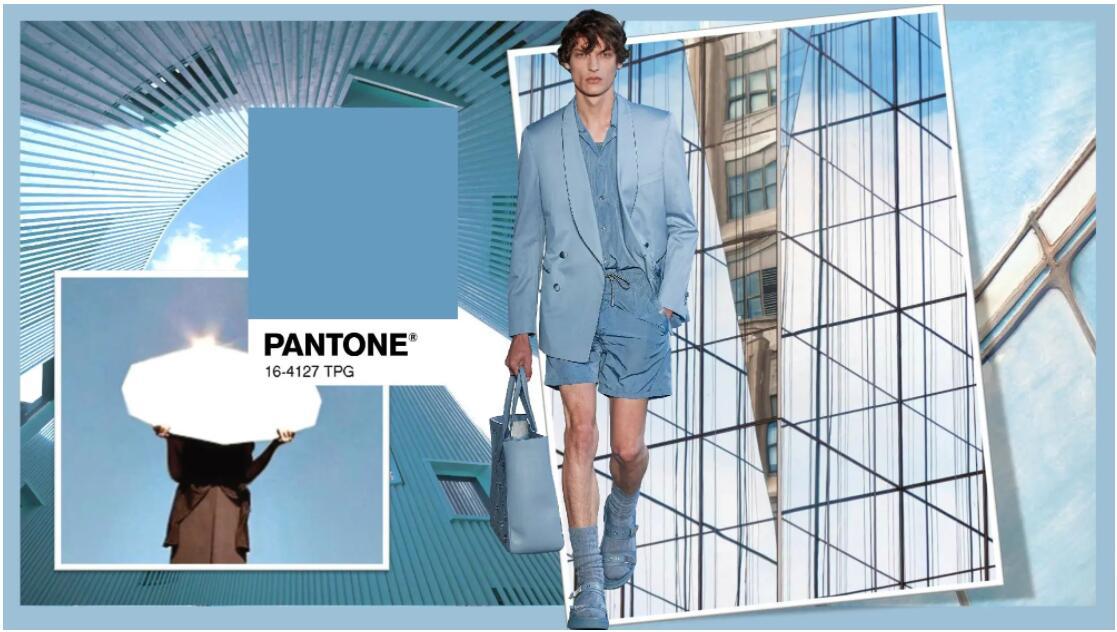 The minimalist monochrome design of classic Heritage Blue is more long-lasting and durable. Fabric gloss, metal accessories and abstract textured patterns create items that are both practical and fashionable, which provides more possibilities for layering. Crisp lines and firm angles explore innovative looks.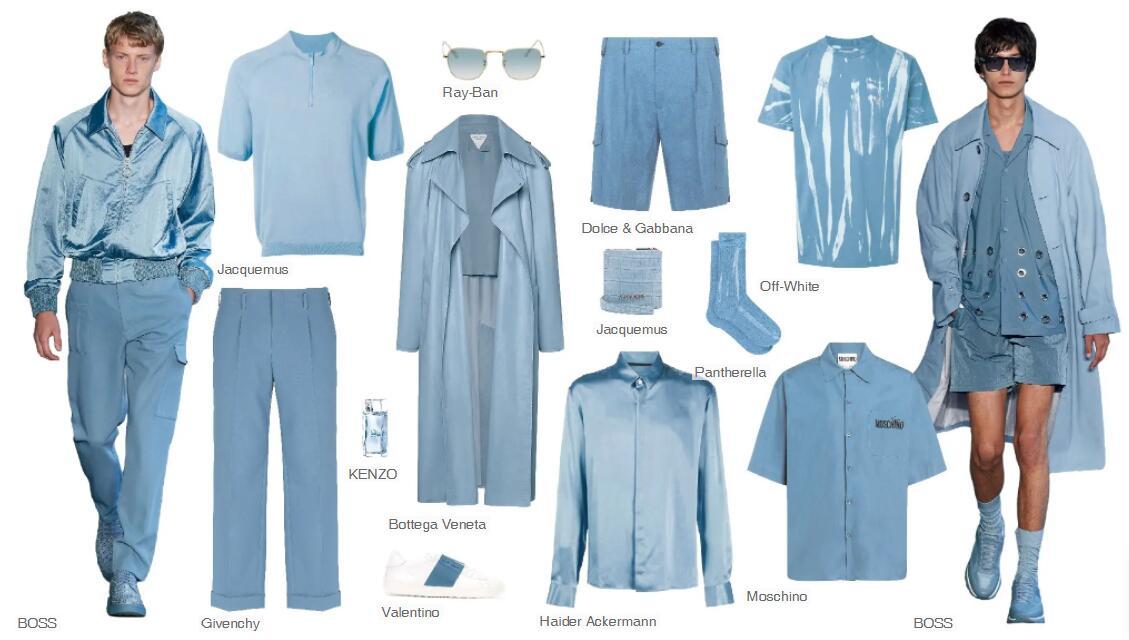 Travelling between diversified urban spaces, we are looking for the most authentic self to achieve the sublimation of self-esteem. Extracted from the vastness of sky, blue tones own the extraordinary healing effect.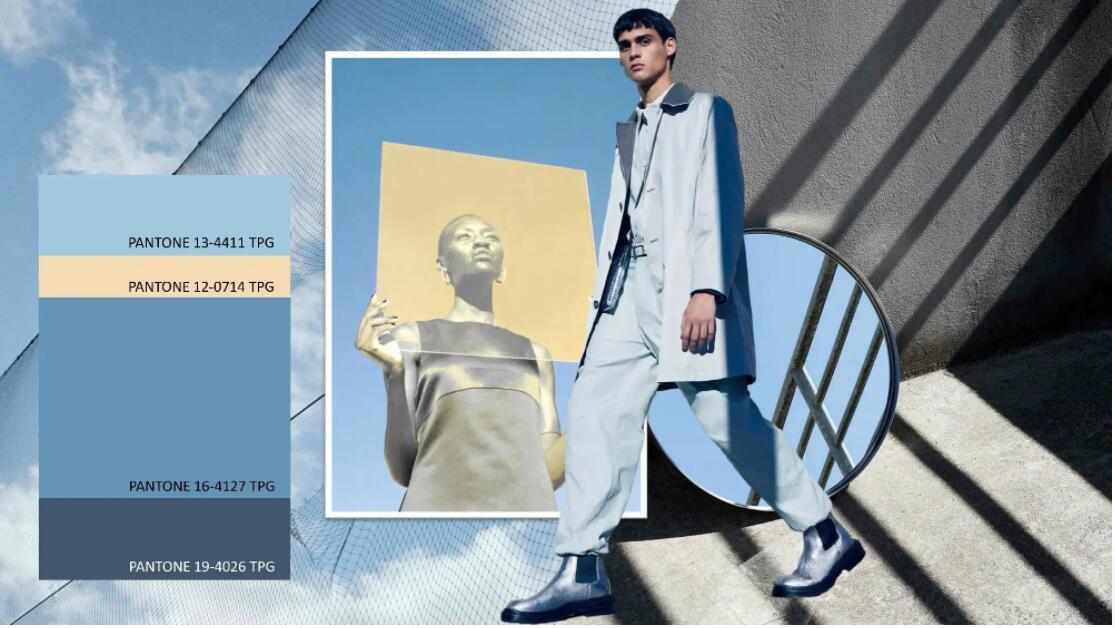 Pure and timeless Heritage Blue is combined with tonal Crystal Blue(PANTONE 13-4411TPG) and Ensign Blue(PANTONE 19-4026TPG). Material changes and color conflict have been the key point of design. The striped patterns inspired by natural lights elevate the general rhythm. Tender Cornhusk(PANTONE 12-0714TPG) injects positive factors into the classic palette. Long trench coat is layered with sportswear to reveal the look of home officing, which is pretty relaxing and cozy.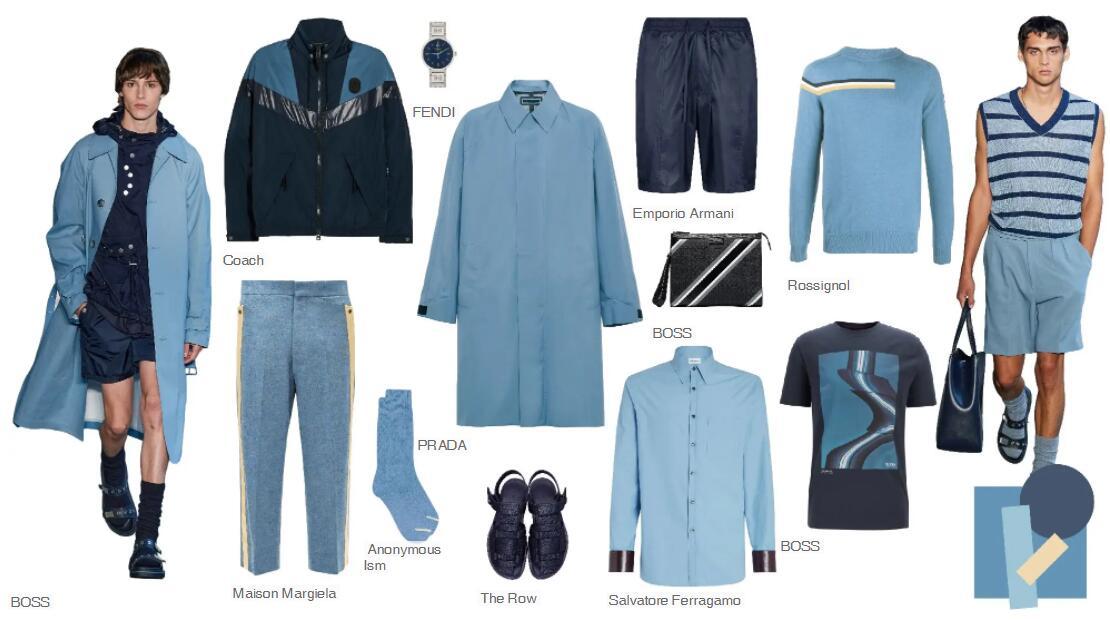 For a full report, pls visit https://www.popfashioninfo.com/details/report/t_report-id_11435-col_125/