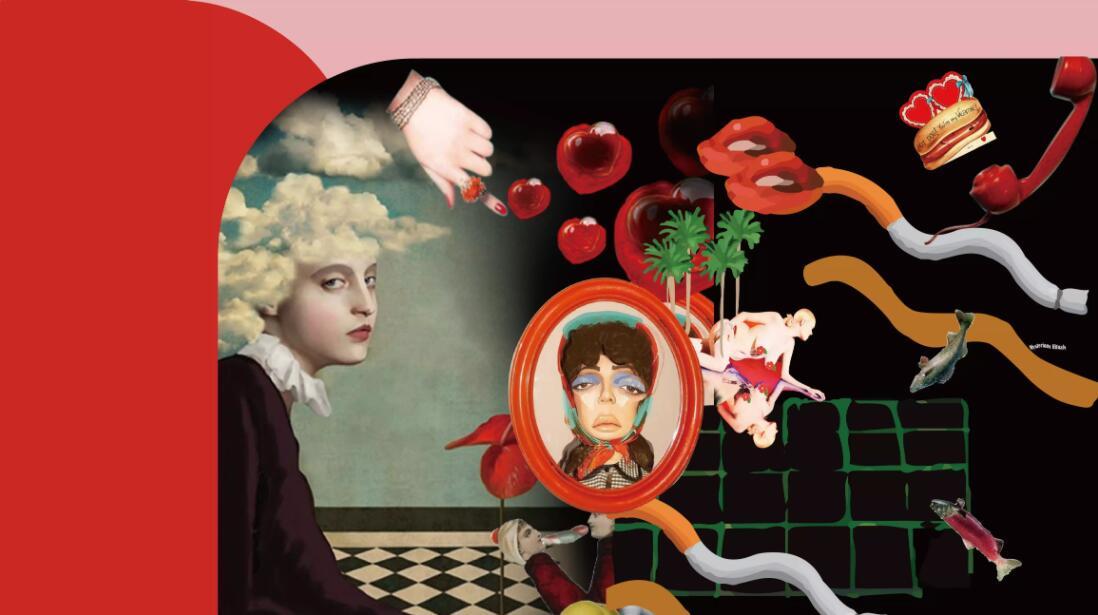 Heart elements are used widely in the pattern designs of S/S 2022. Single heart-shape, psychedelic heart-shape, weird heart-shape, mixed heart-shape, dark heart-shape, artistic 3D heart-shape and some heart-shaped art paintings. The multiple techniques enrich the pattern design and make it more convenient for designers to apply on collection.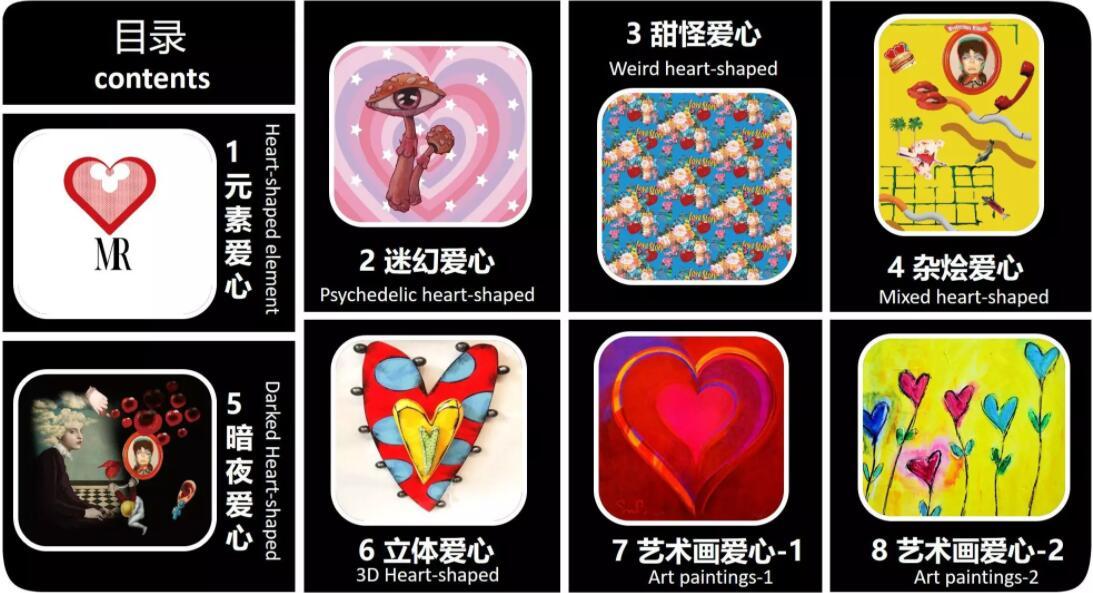 Influenced by the trend of mysticism, the combination of love divination, tarot card, mahjong and other elements with various heart-shapes is widely used in design in S/S 2022. The heart-shaped element is applied on pink item designs through small lapels, logo and the picture on the front chest. It is suitable for young lady womenswear, fashion leisurely and street designer brands.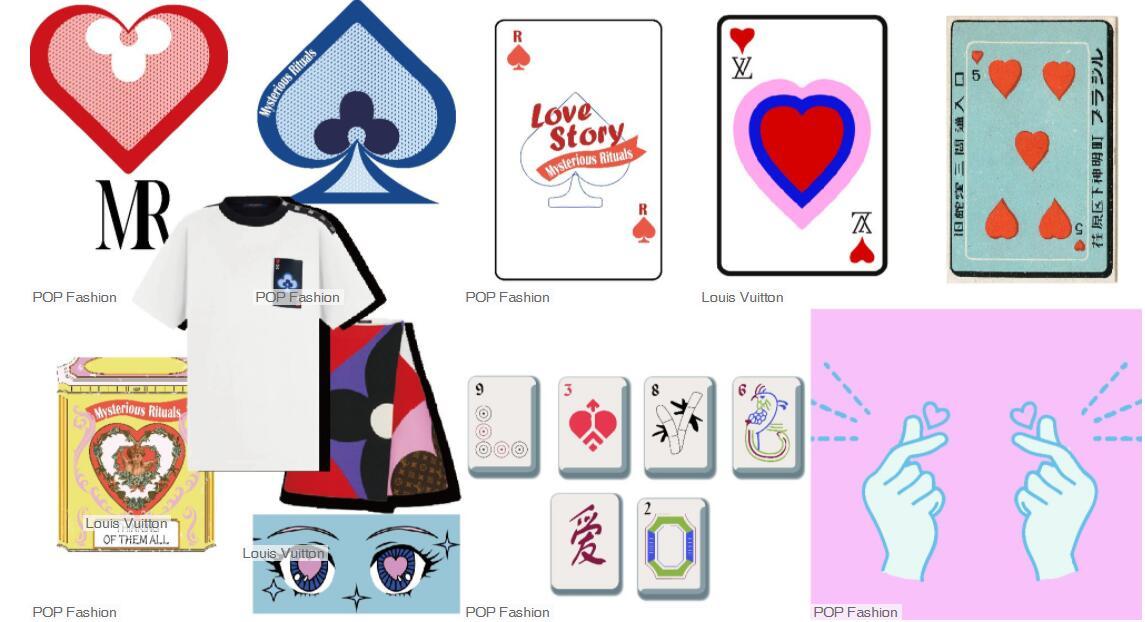 Psychedelic color stripes radiate ripples in the shape of hearts, and the use of pink tone emphasizes the dreamy girl feeling. Sequins, neon font and shiny pink prints are applied on letters to show the dazzling texture. The combination with popular poisonous mushroom pattern endows the radial heart-shape with scenery and story. This pattern is suitable for pink sweatshirts or outerwear. The letters can be used as logo or embroidery.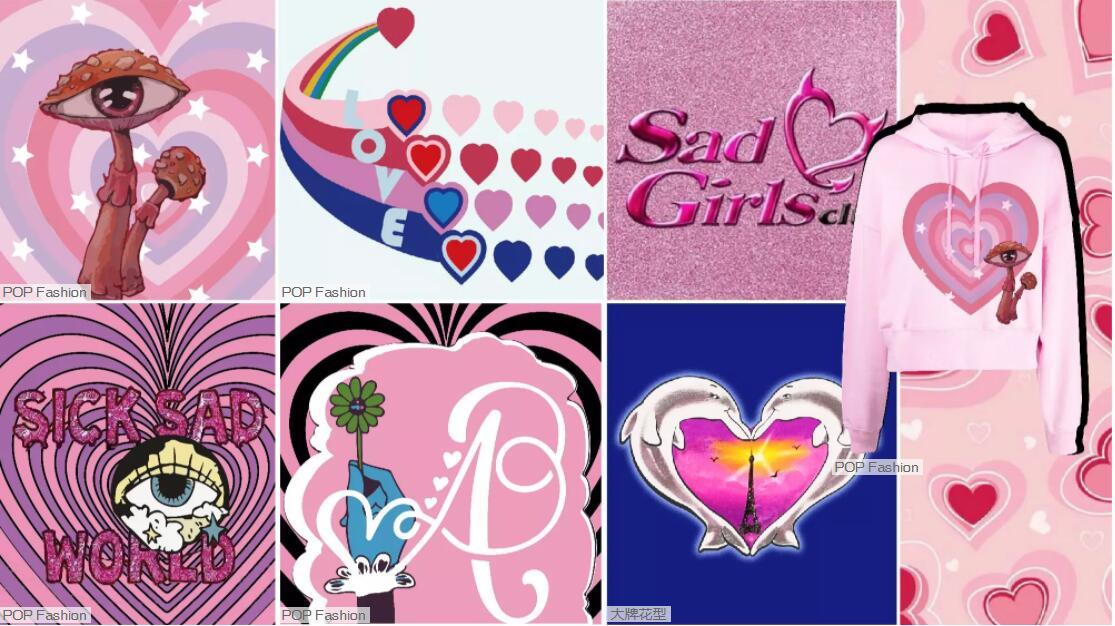 The combination of pure painting style, childlike mood, wonderful girly feeling, weird though, bright flowers and romantic heart-shaped patterns provide the S/S 2022 patterns with sweet yet whimsy temperament, leading to the new trend of young lady style. All-over childlike pattern elements are suitable for knitwear, dresses and outerwear.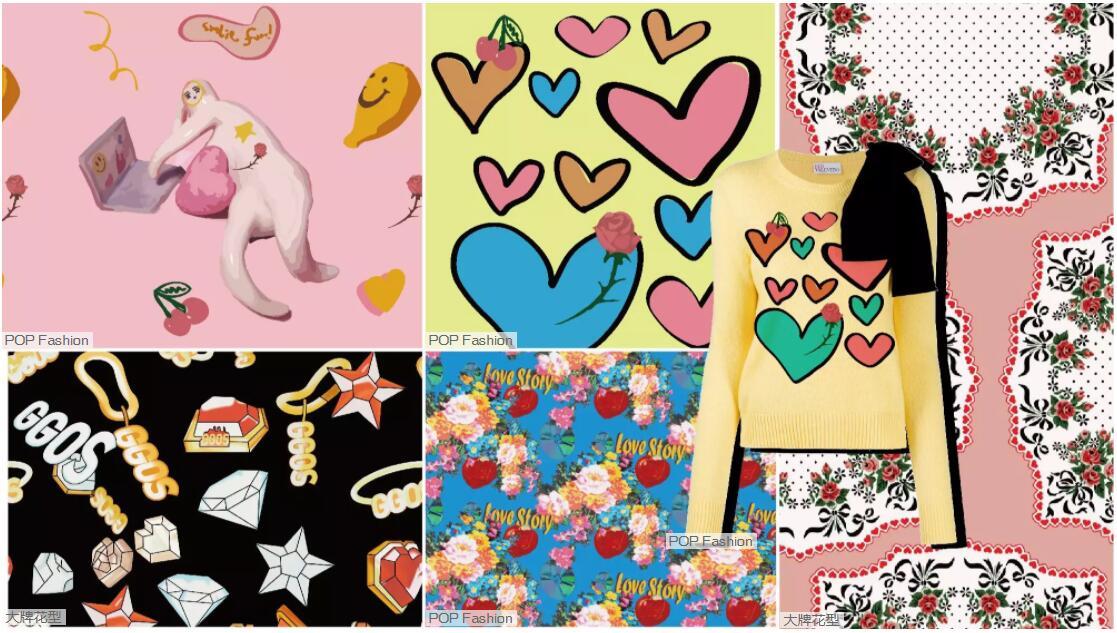 For a full report, pls visit https://www.popfashioninfo.com/details/report/t_report-id_9838-col_126/