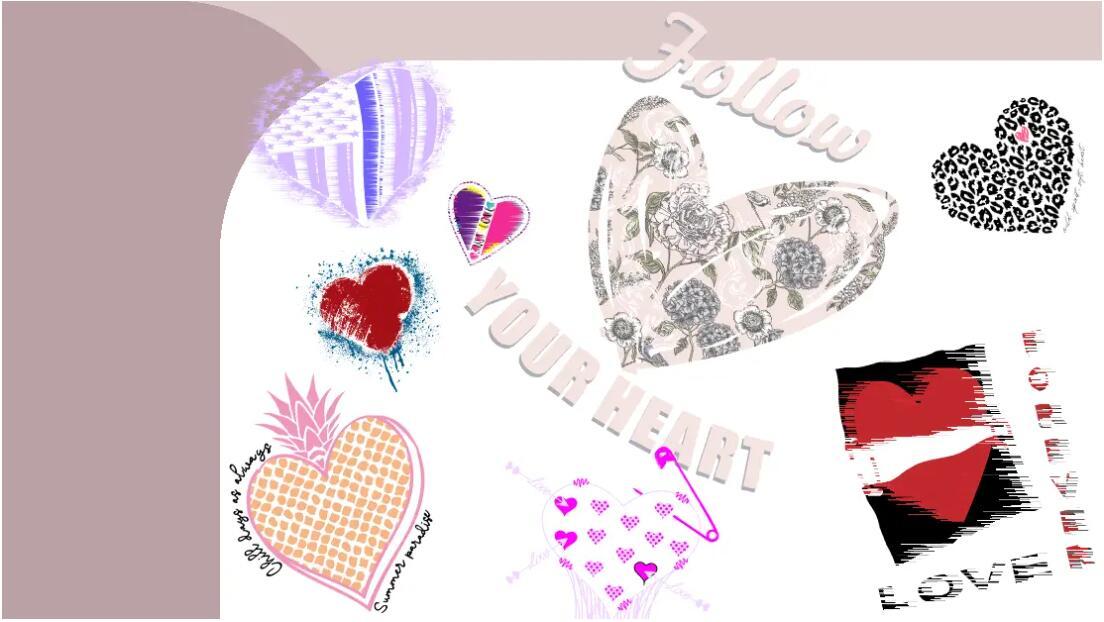 Heart-shaped element is the key point of fashionable leisure knitwear. Playful and edgy patterns are more lovable in A/W 22/23. This report will demonstrate the heart-shaped design through five points, all-over cyclic heart-shape, dotted heart-shape, weird heart-shape, major heart-shape and line-drawing heart-shape. Heart shape made by ottoman knit is also a noteworthy craft in this new season.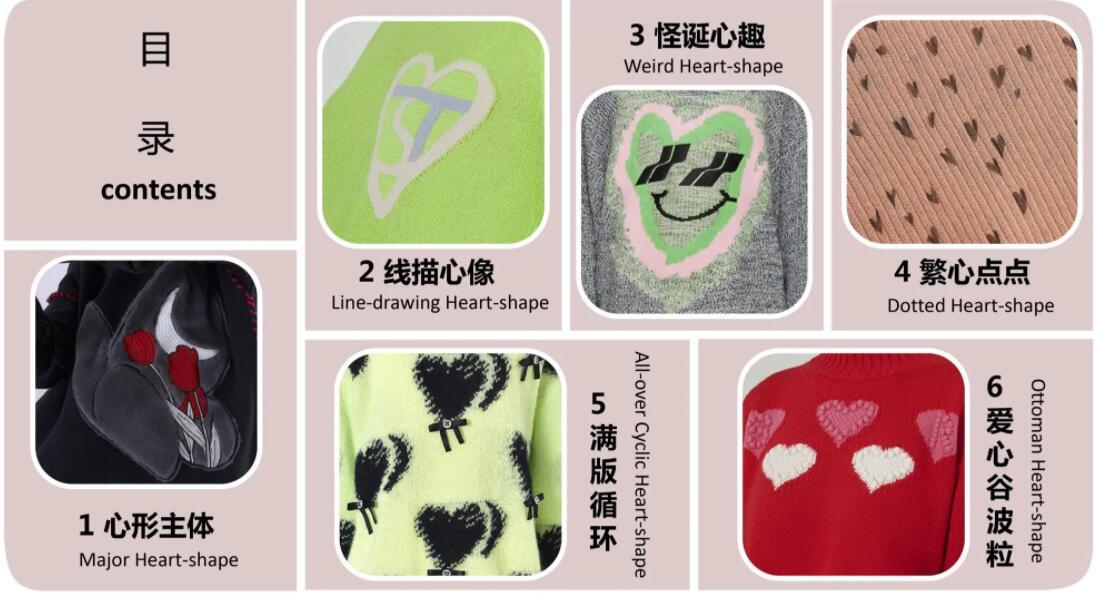 Simple and elegant knitwear takes heart-shape as the major pattern to create young items. Its abundant content and form changes are the key. Wave, flower, letter and color lumps break through the heart structure. The combination with jacquard, printing, sequin, flocking and hand-sewn stitch presents patterns with more variation and design sense.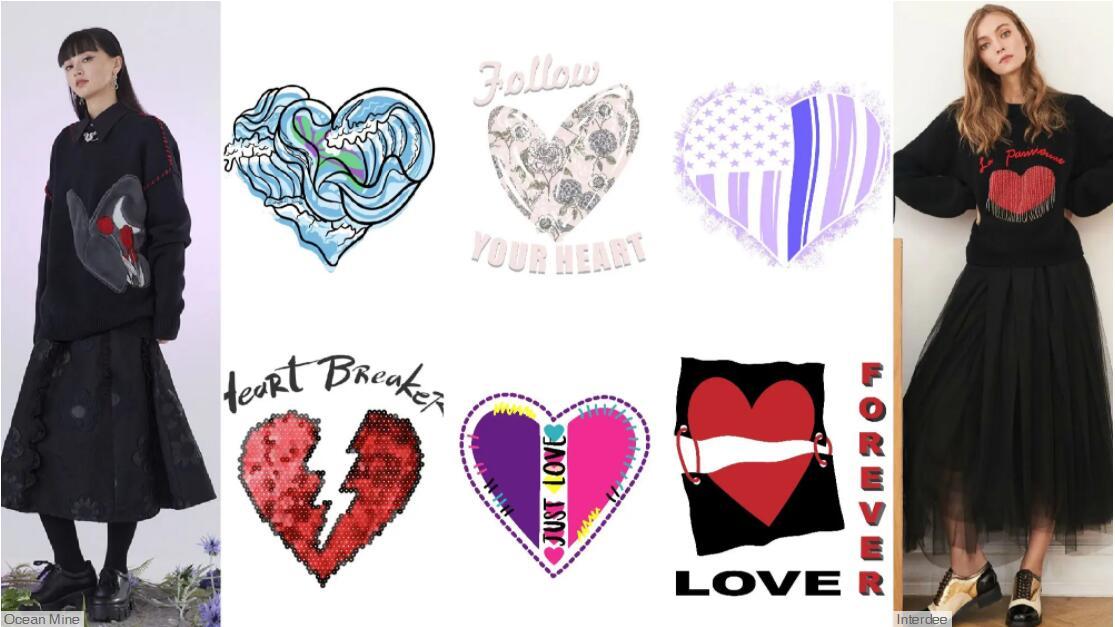 The design of line-drawing heart-shape pays more attention to the richness of overall image. Color, letter and pattern are injected to break the monotony. Chemical utensil pattern presents the experimental effect and playfulness. Except for jacquard and print, accessories like pearl are also recommended to enrich the layers.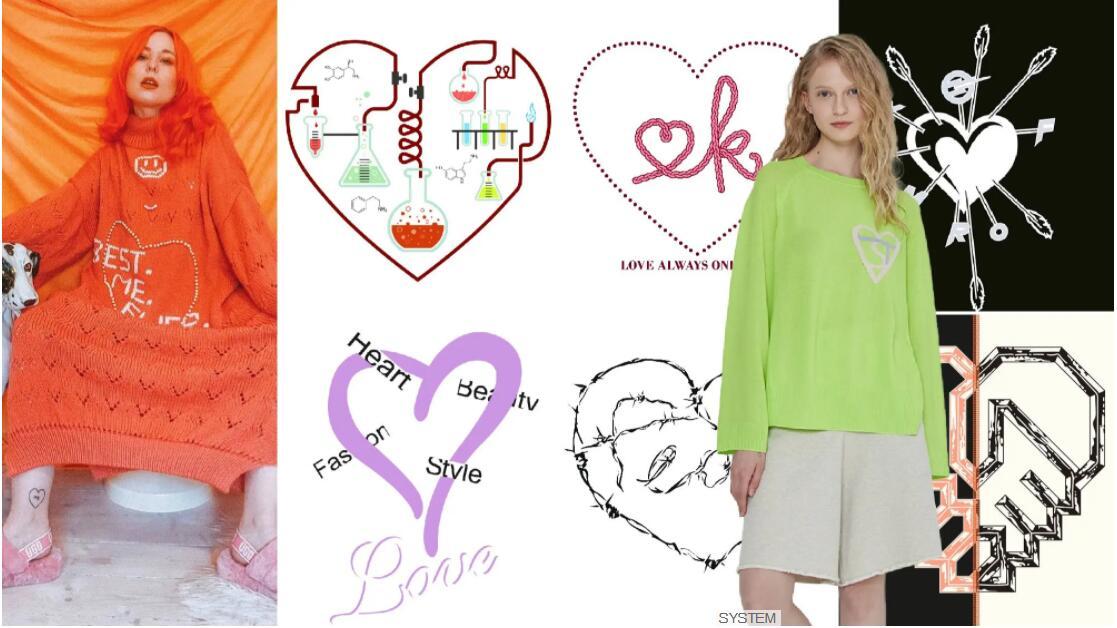 Personified heart-shape is playful and weird, which better fits young consumers' demand for individualized design. Letter and animal elements can also be added to enrich the whole visual effect.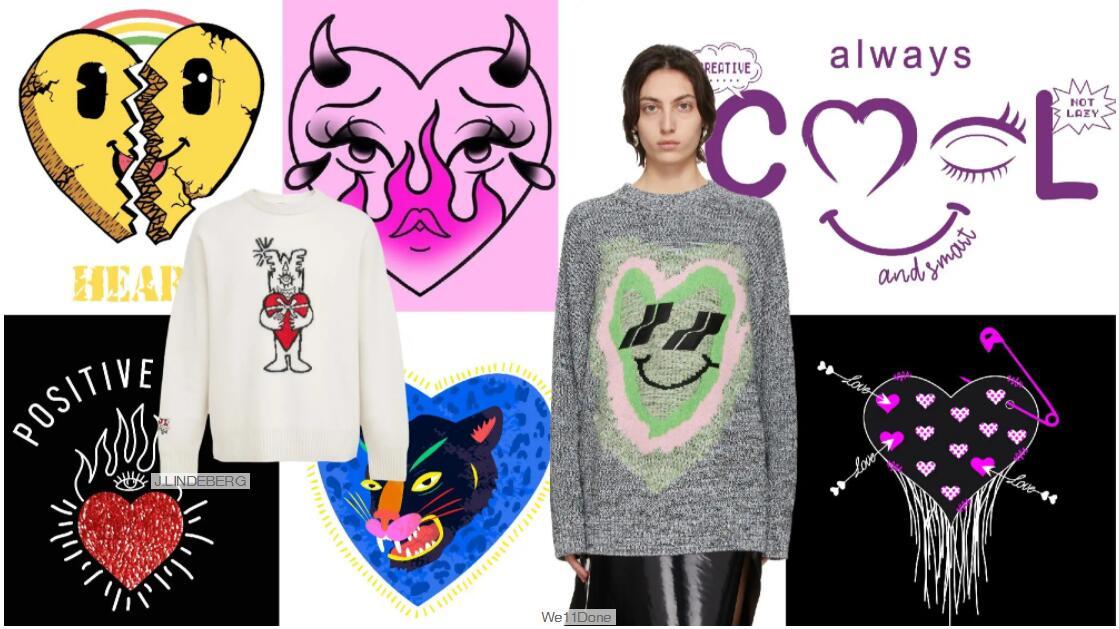 For a full report, pls visit https://www.popfashioninfo.com/details/report/t_report-id_10178-col_126/